1-800-ADOPTION
Thank you for viewing our profile
If you would like to learn more about us, please call 1-800-ADOPTION (2367846), fill out the form at the bottom of our on-line profile page, or email us at bp_information@americanadoptions.com.
To revisit our on-line profile page and view our profile video at American Adoptions, simply use your mobile phone to scan the QR code on the right. We are looking forward to hearing from you!
Brock & Brittani
We believe God has made everything beautiful in its time, and know He has a hand in every detail of our story. We are proud and happy in the life we share together and want so much to share our love with a child. We both have a heart for adoption, as we have witnessed first-hand the joy adoption can bring within our own families. Our family is ready to grow, and we are honored that you might consider us to be your child's parents.
About Us
Job
Teacher/Coach
Teacher/Coach
Education
Master's Degree in Secondary Administration
Master's Degree in Secondary Administration
Relationship
Legally Married
What It Means to Become Parents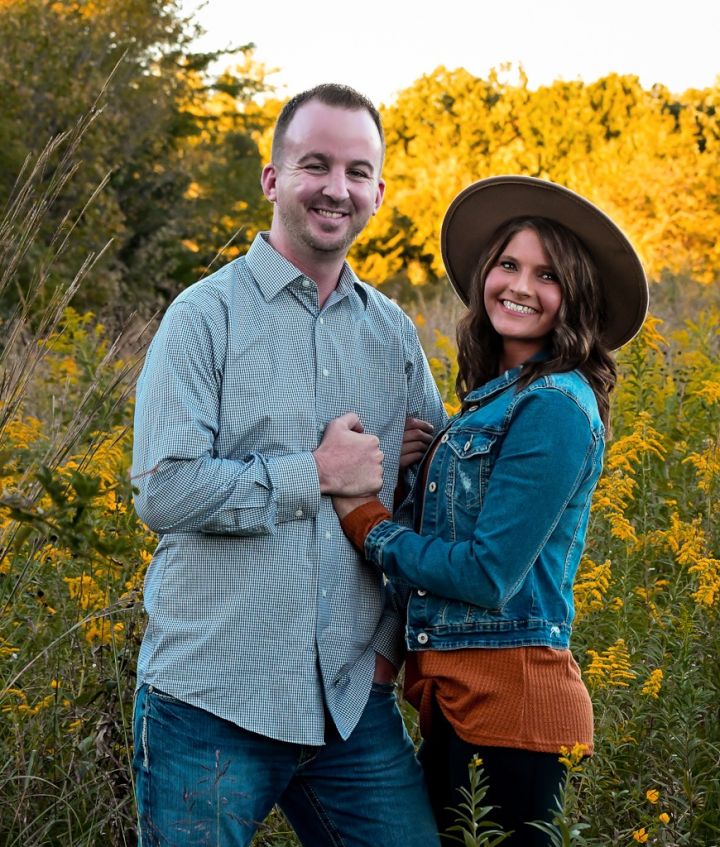 We feel being parents is one of the greatest blessings of this lifetime. As parents, we have the responsibility of keeping our child healthy, safe, and providing for their physical and emotional needs. We can't wait to experience the world through our child's eyes. We look forward to early morning snuggles and bedtime stories. We look forward to trips to the zoo and the park to play. We look forward to arts and crafts and creative play, as we watch their imagination flourish. We look forward to cooking up chicken noodle soup or their favorite comfort food when they are sick. We look forward to hosting birthday parties with friends and family and celebrating all that our child means to us. We can't wait to watch them discover their passions (music, theatre, sports, art, etc.) and to be their biggest cheerleader. We look forward to being a listening ear and a shoulder to cry on when times are tough. We look forward to the laughter that will fill the air during family game nights and when being silly with each other. We look forward to having their friends at our house, and having a home where they always feel welcome. We can't wait to travel with our child and experience the world together as a family. One of the greatest joys for us will be watching our child grow into their own unique individual, while loving and encouraging them along the way.
Qualities We Love, Admire and Respect in Each Other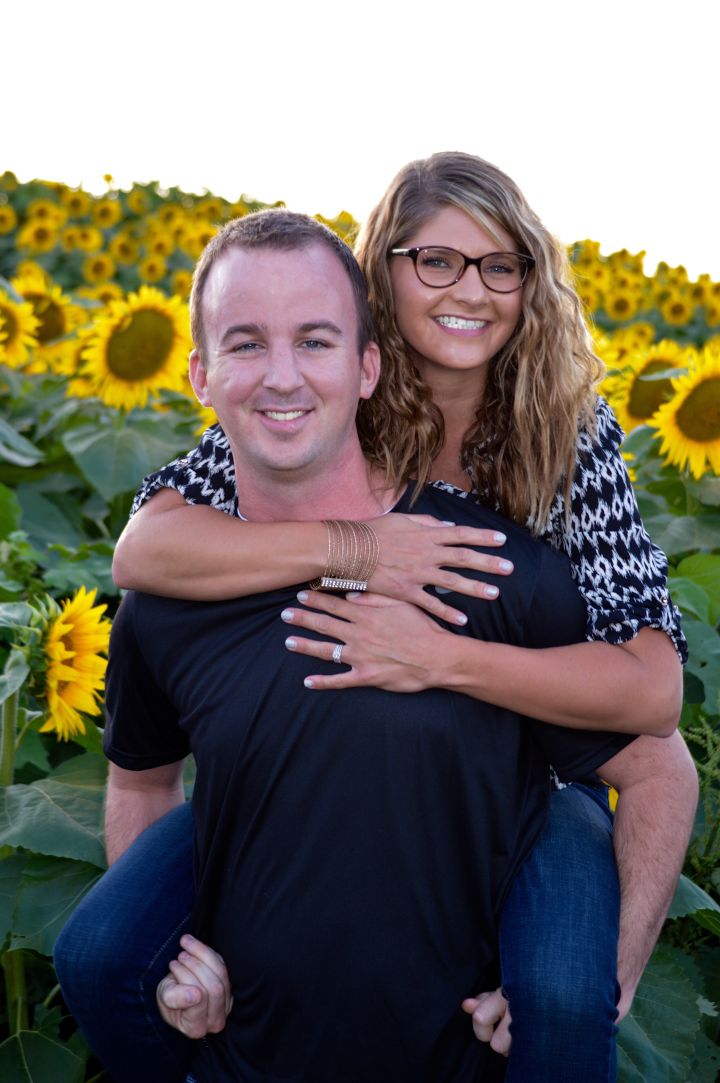 Brock About Brittani: My wife is simply, my best friend. She knows me better than me. She is always wanting to do things together and do things as a family, even if it's just us two and the dogs. Brittani has a love for our family and friends that is unmatched. She builds connections and those few connections mean a lot to her. The joy that I see from her comes when she is spending time with her nieces and nephews. She loves to play with them, teach them new things, and will do anything to make them laugh and smile. She loves deeply and the little things matter to her. Whether we are serving at church, teaching at school, or meeting someone new she always has kindness and respect towards everyone. She is patient with others and does not judge who they are. She has a heart to teach others new things and is an excellent teacher. She will never quit on anyone, including herself.
Brittani About Brock: My husband is the best at showing his love for others. I'm not sure there has ever been a day that he hasn't given me a hug and kiss while telling me he loves me. He is always willing to serve and help others when needed, whether that is helping me around the house or helping a neighbor to mow their grass. He makes friends with everyone he meets. He truly cares about other people and what is going on in their life. He will call up friends and family just to "check in" and say "hi." He is nurturing and takes the best care of me. When I need someone to talk to, he is there to listen. He validates my feelings and lets me know I'm not alone. He is the BEST with kids. I see the way he is with our nieces, nephews, and cousins. They adore him! I also see the way he is with his high school students and the lifelong connections that he makes. He brings so much joy to people's lives, including mine.
Adoption in Our Family
Brock's aunt and uncle adopted three siblings from Nicaragua in 2015. We were able to witness how God worked throughout their adoption process, and brought the perfect three children into their life at just the right time. We have witnessed first-hand the immeasurable joy that adoption has brought to each of their lives, as well as some of the challenges faced with a closed international adoption. Through the ups and downs, adoption allowed for the creation of their family, and we can't imagine their family having been formed any other way. Brock's aunt and uncle have been great mentors to us as adoptive parents and have been prayer warriors for us.
Brock's cousin adopted a young boy from foster care in 2018. We have loved seeing him grow into a caring and confident young man and witnessing the love he now has for his forever family.
Brittani's grandma was also adopted at a young age. At the time, she was separated from her siblings and had a closed adoption. She did not learn of her siblings or birth parents until later on in life. Although we are thankful for the adoption of her grandmother (as she has brought our family so much love and joy which wouldn't have been possible without adoption), this is not the adoptive process we wish for our future child. We would not want siblings to go to separate homes, nor choose to have a closed adoption (unless wished for by the birth parents). We are looking forward to partnering with you as parents to your child, and loving your child (or children) to the best of our ability.
Photos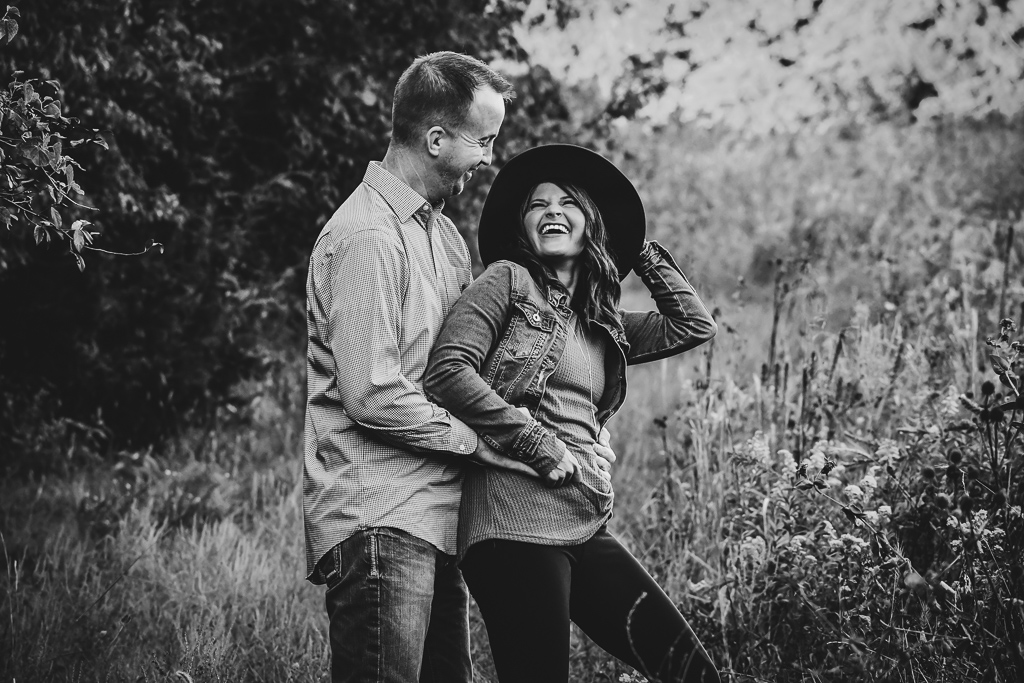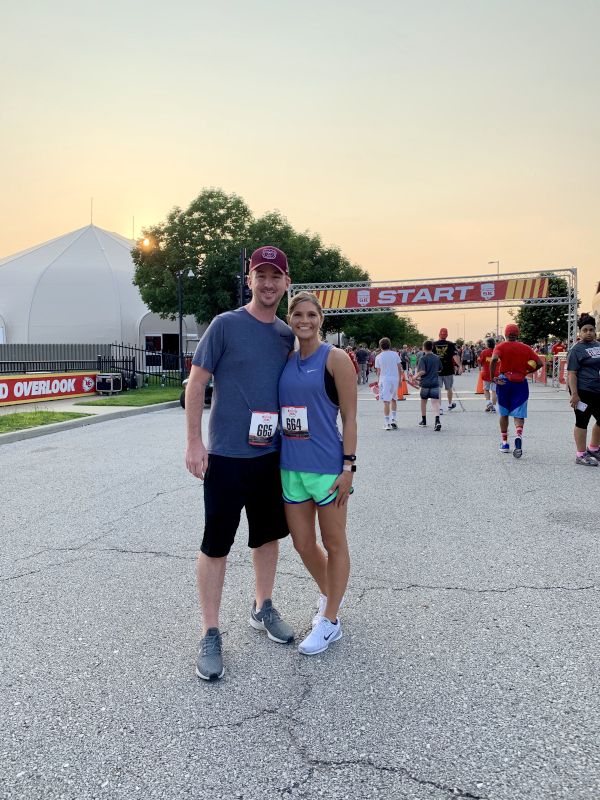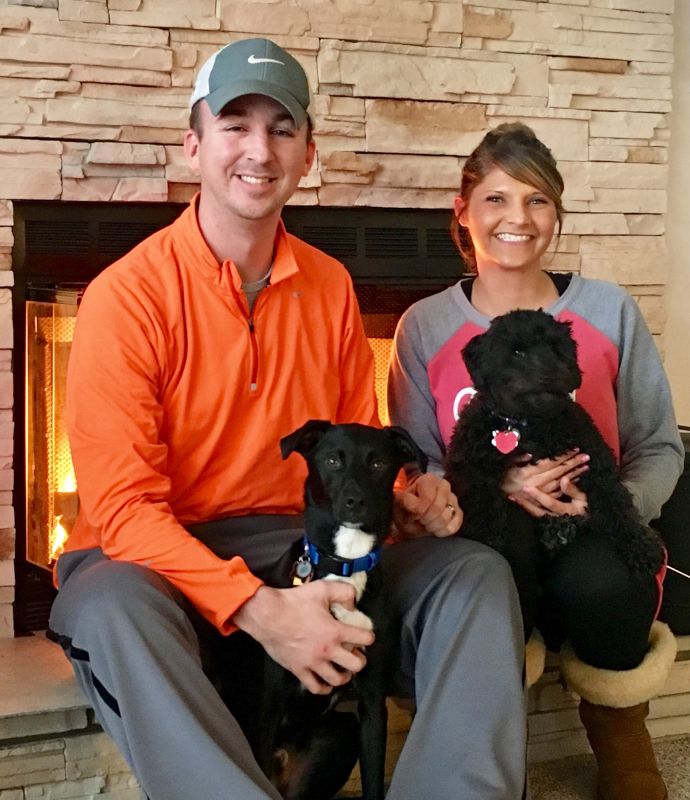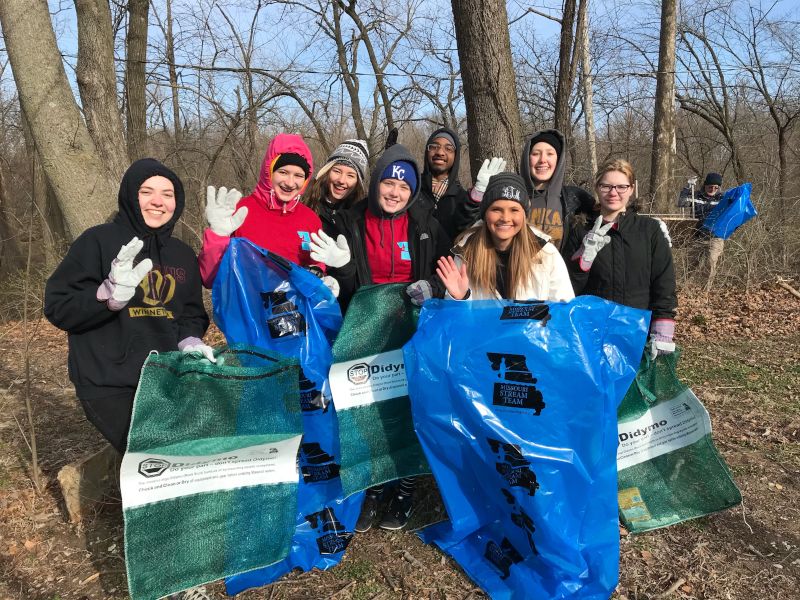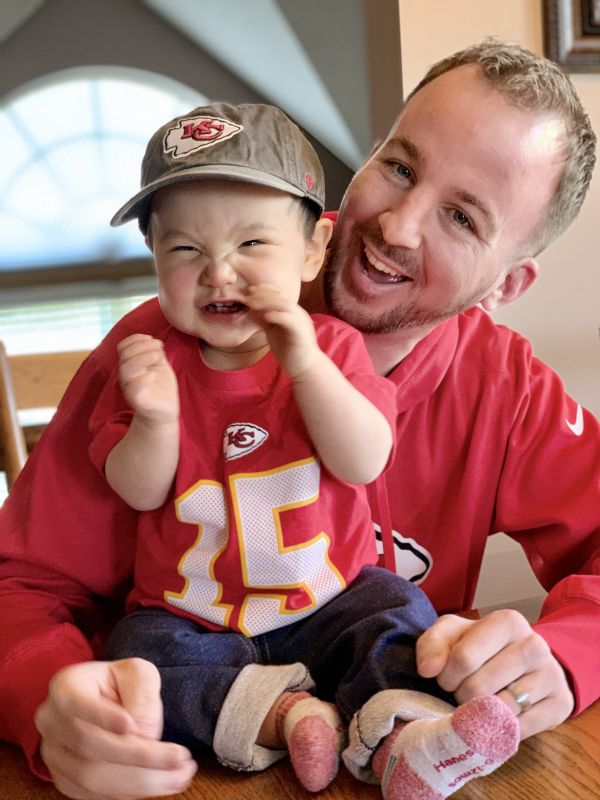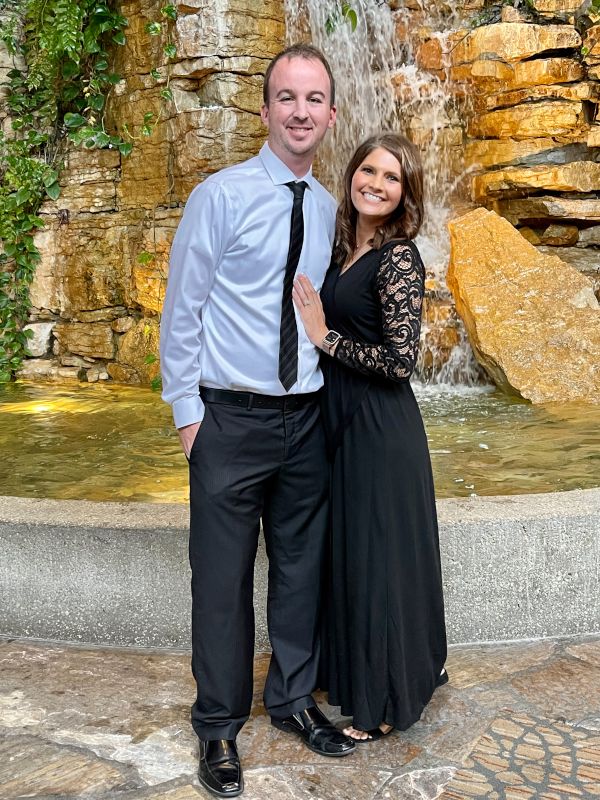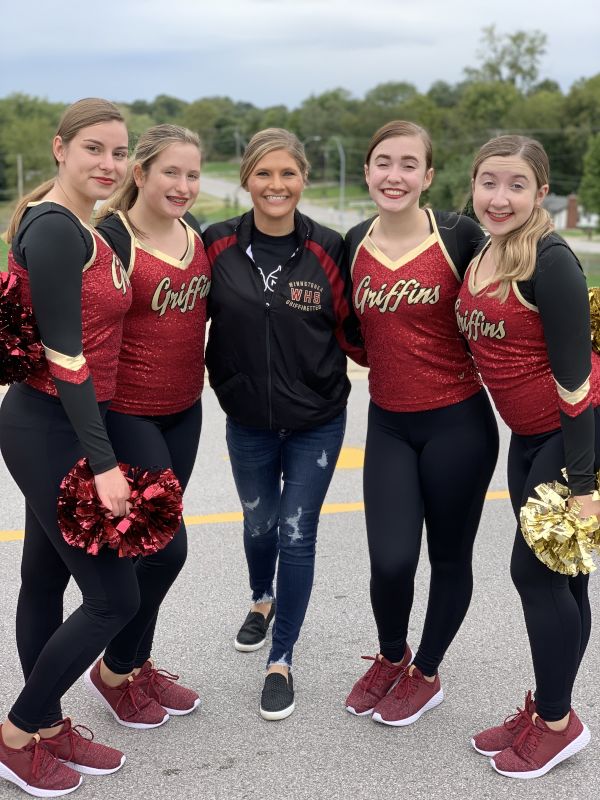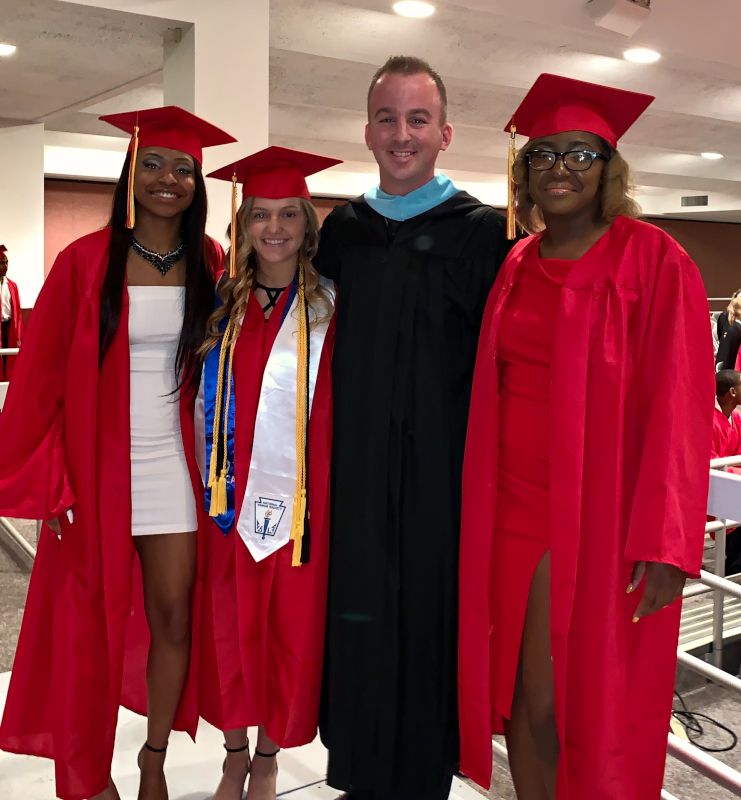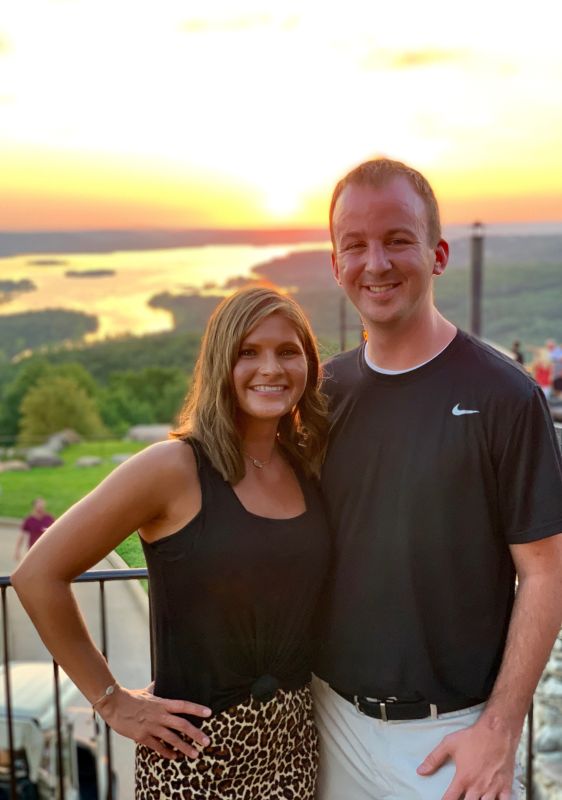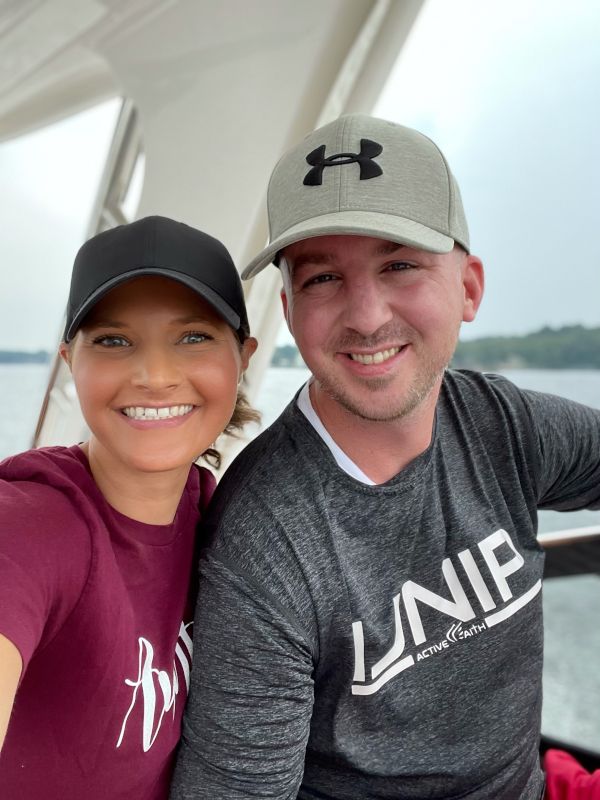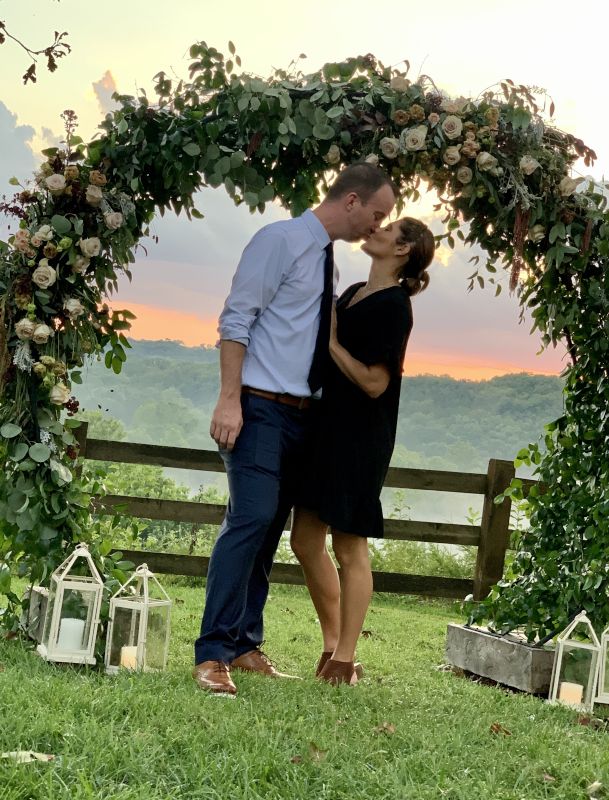 ×
1 / 12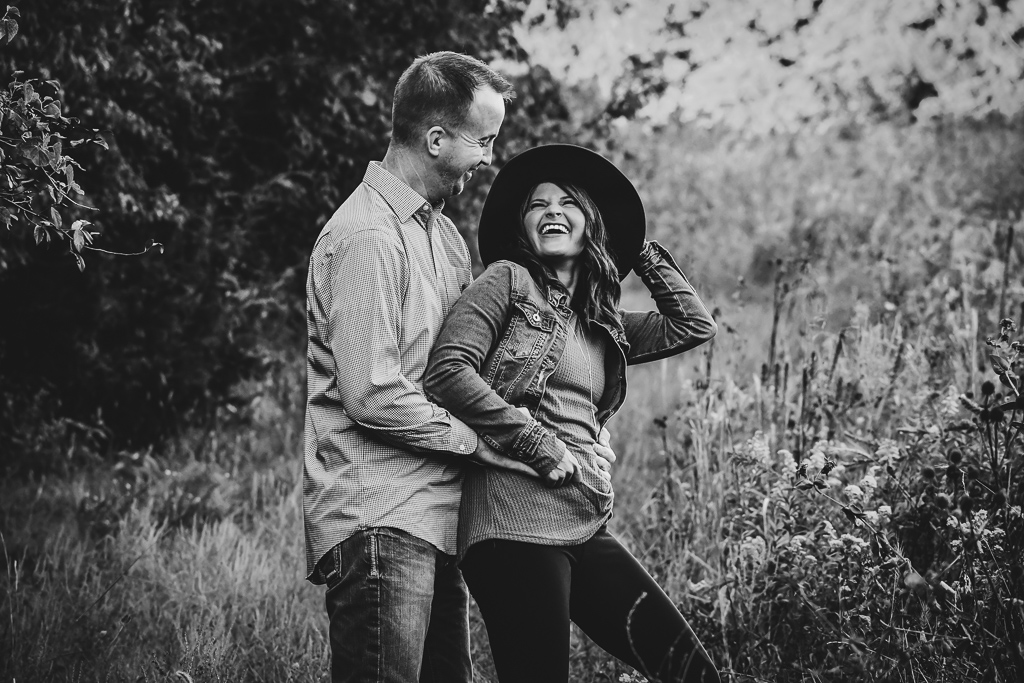 2 / 12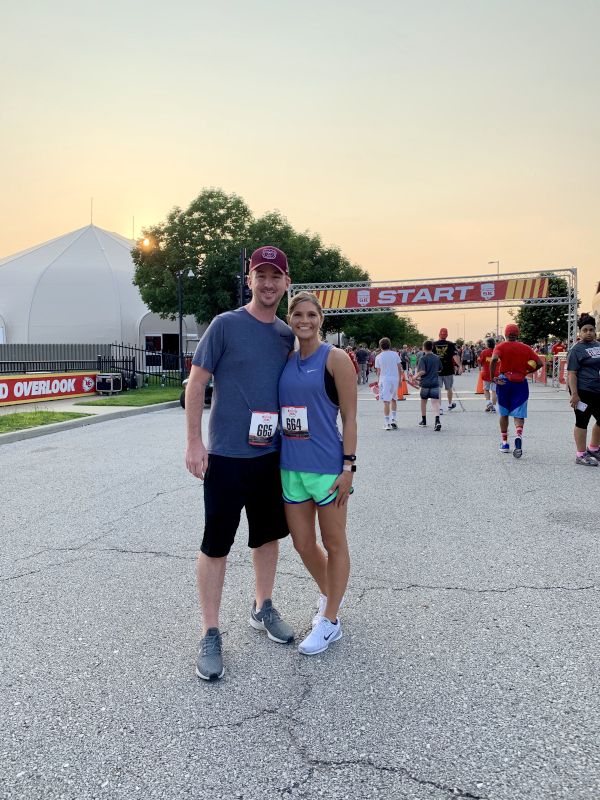 3 / 12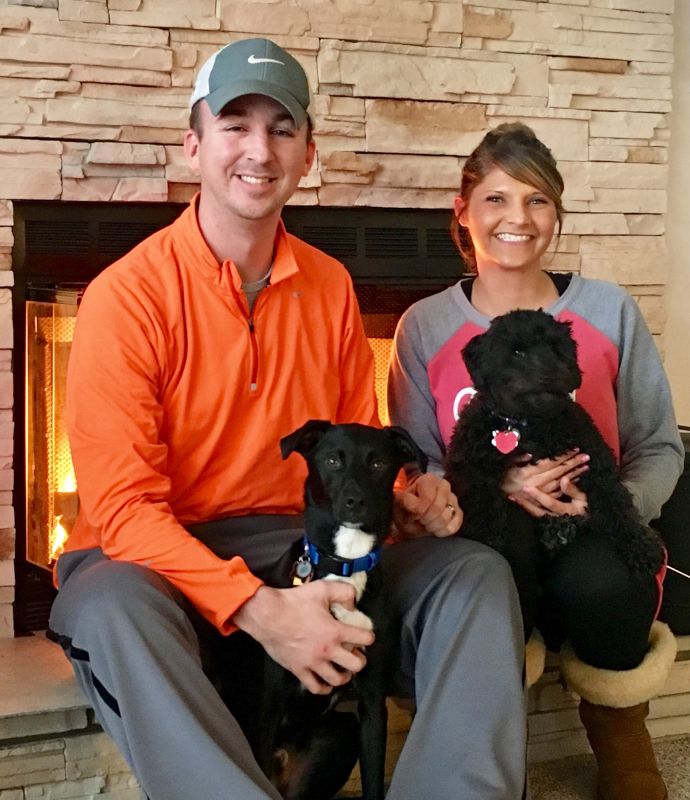 4 / 12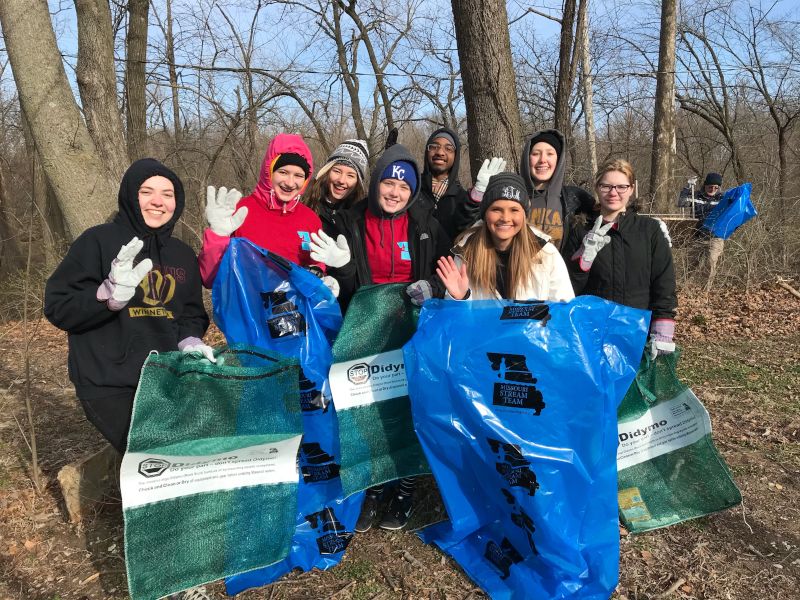 5 / 12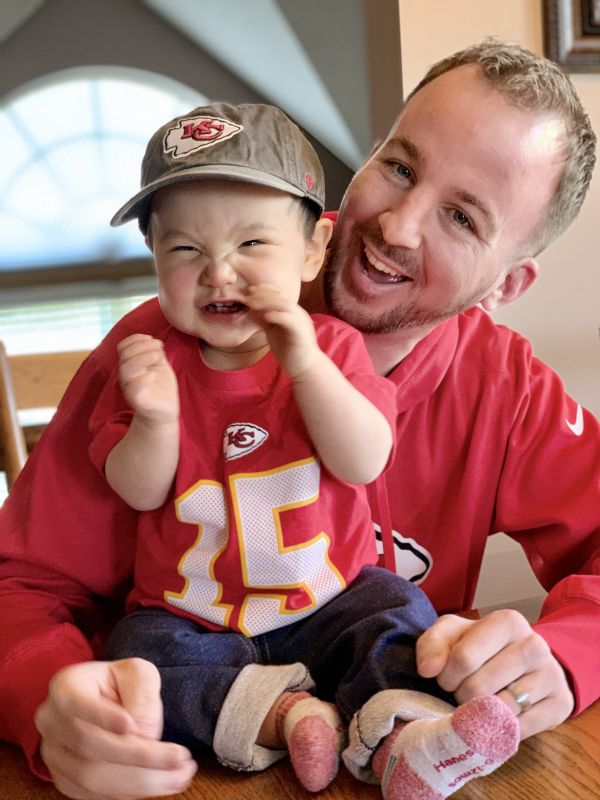 6 / 12
7 / 12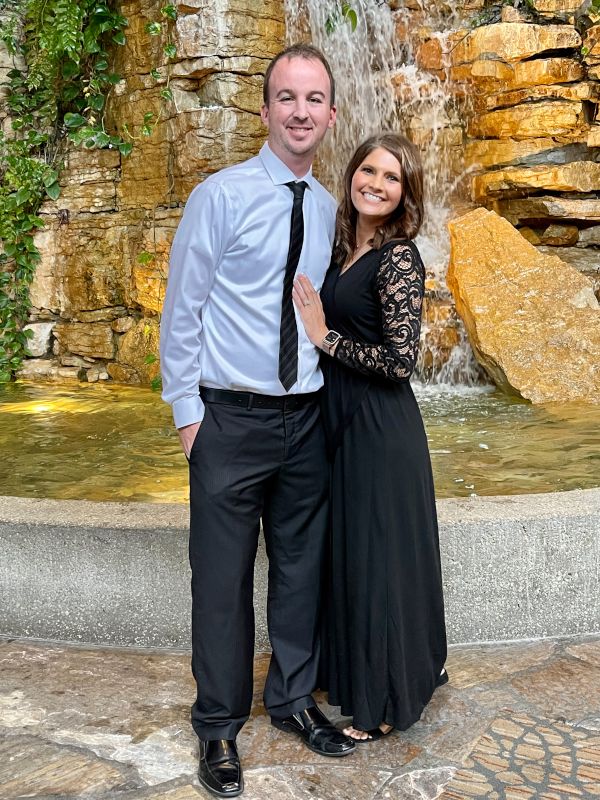 8 / 12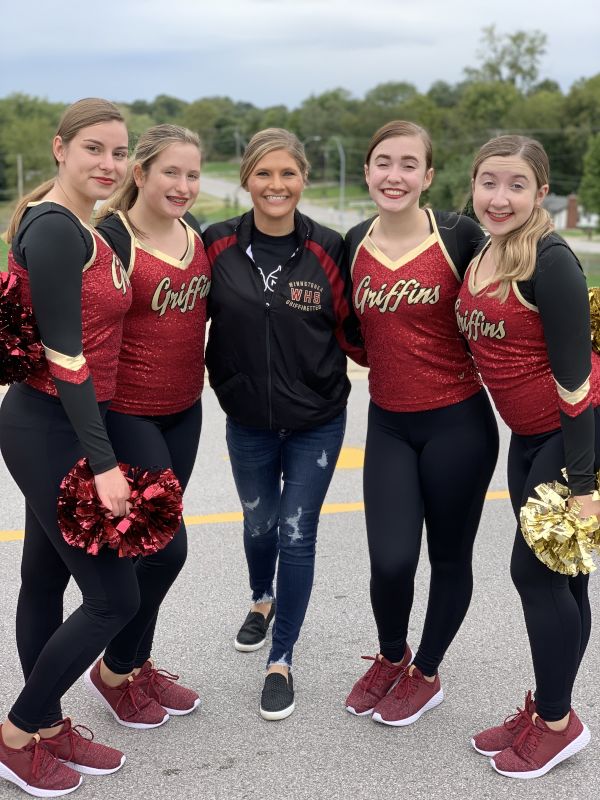 9 / 12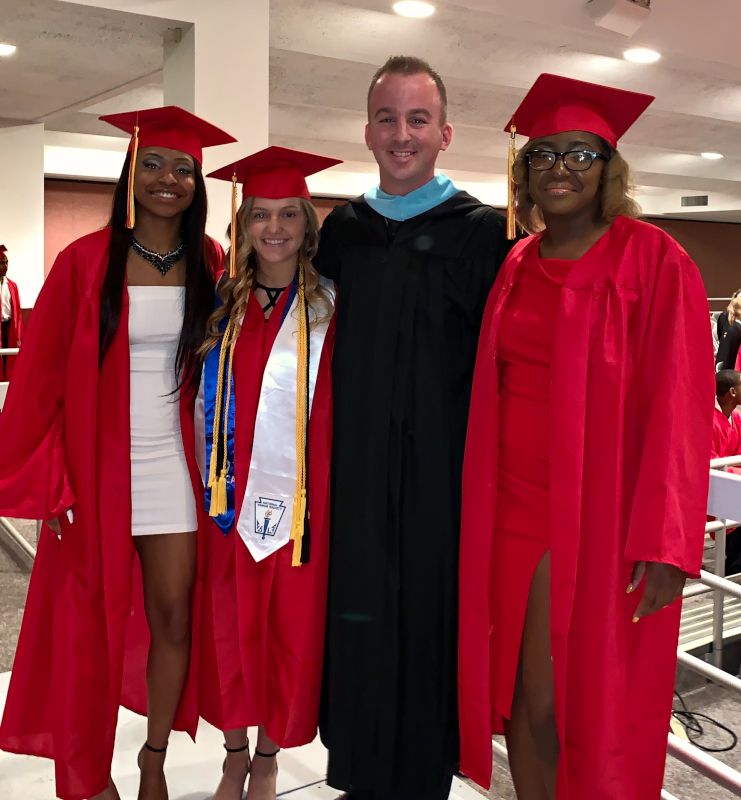 10 / 12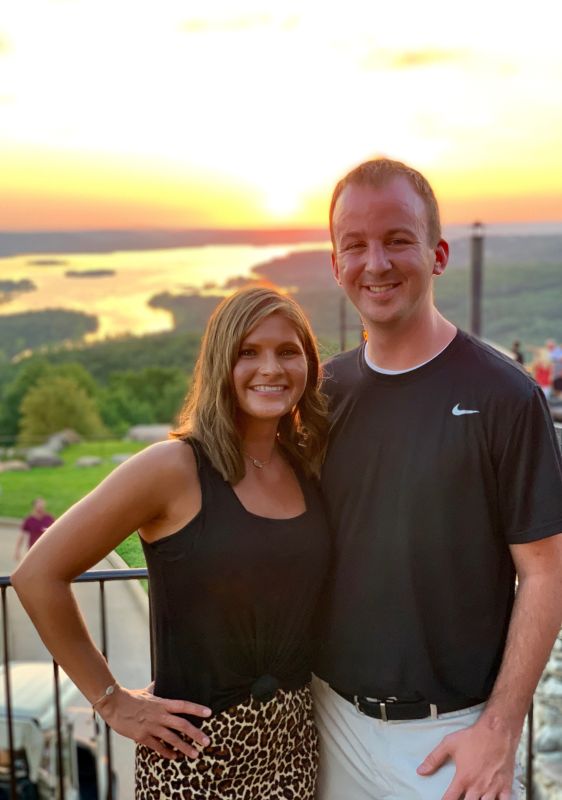 11 / 12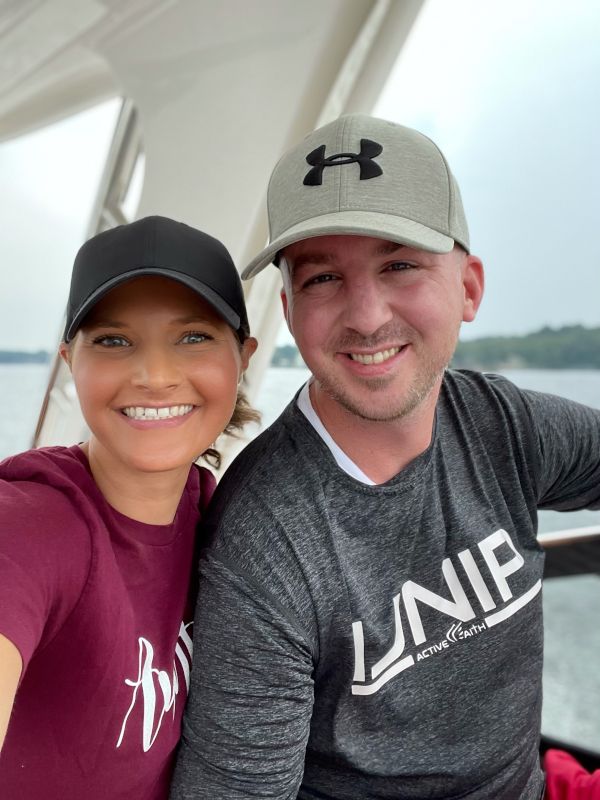 12 / 12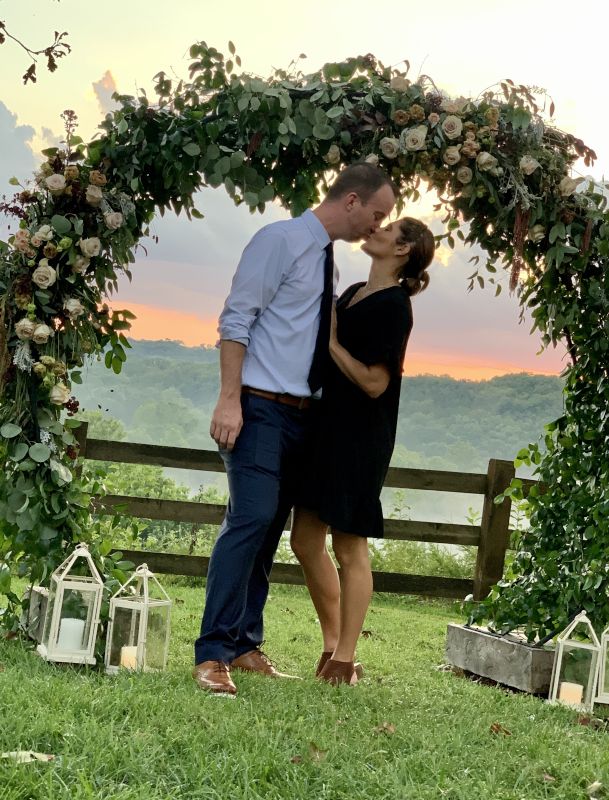 ❮
❯
Our House and Neighborhood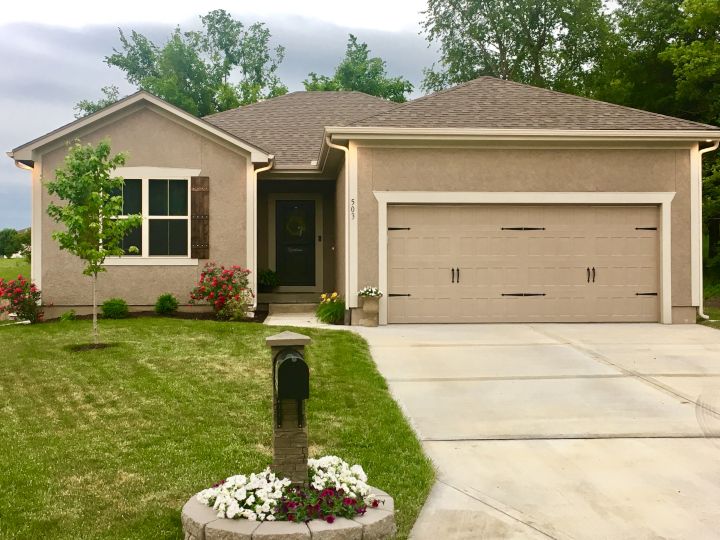 We live in a suburban town in Missouri, near where Brittani was born and raised. We have a four bed, three bath home that sits on a quiet street at the end of a cul-de-sac. We love our neighborhood and local community! On any given day, you can find adults and children alike outside riding their bikes, playing sports, walking their pets, swimming, or socializing with their friends. In the fall and summer months, we enjoy having bonfires and cooking hotdogs and s'mores in the cul-de-sac with our neighbors.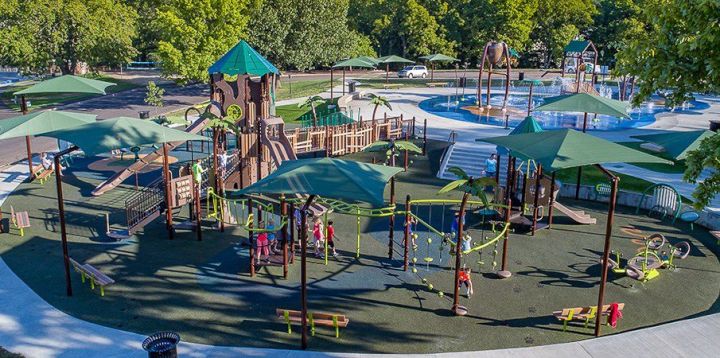 Even though we live outside of the city, our town still has a small-town feel. On Friday nights, you can find the community cheering for the home football team. We have "Food Truck Fridays" where we support local vendors, play yard games and enjoy fellowship. On holidays, the whole town comes together to celebrate.
We live within an excellent school district (in which Brittani works as a teacher) and are nearby to several state-of-the-art parks, sports facilities, pools, and fun attractions near the city. We have several nature preserves nearby with lake access, kayaking, and hiking/biking trails. We look forward to experiencing several of these special moments in our community with our child!
Our Extended Families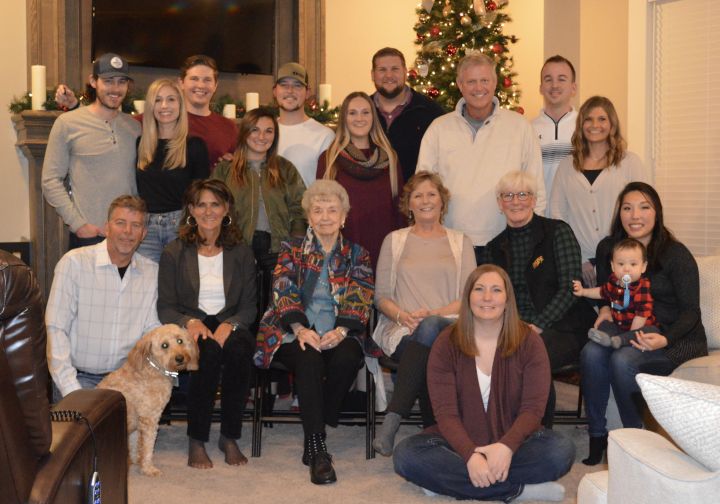 We're surrounded by an amazing group of friends and family. Brittani's side of the family lives within 20 miles of our home. We are able to spend time with them most weekends and can find us visiting the zoo, cooking up a family dinner, playing games, watching movies, or going on adventures together outdoors. Brittani's parents also have a lake house a few hours away that family and friends love to visit all year round. We have made some of the best memories together as a family swimming, boating and soaking up the sun!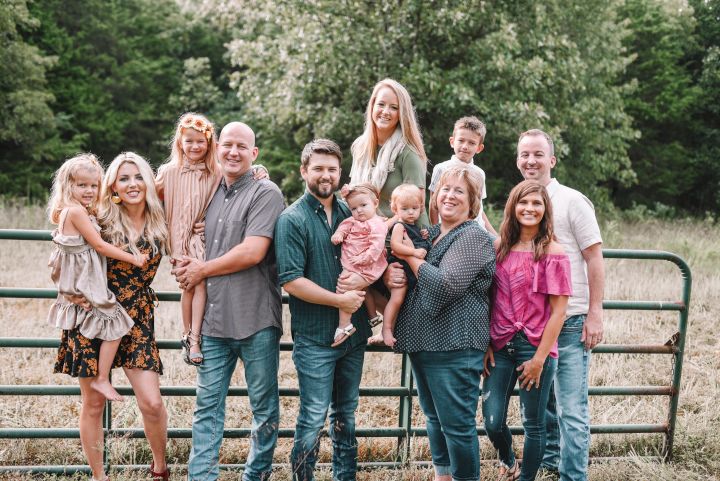 Brock's side of the family lives about 3.5 hours away from us. We visit several times a year and make it a priority to stay a while over the summer months and the holidays. When together, we love spending time together outdoors, shopping, traveling, cooking, watching movies, and telling stories that make us laugh until we cry. Brock is from a large family, so when the whole crew gets together, we have the best time! We love celebrating Christmas at his mom's house. She has such a servant's heart and truly makes Christmas special for us all!
We are part of a tight-knit village and are both still close to childhood friends who have become our family. Our future child will be surrounded by several loving, giving and fun adults, along with a whole crew of kids waiting for a new playmate.
From Us to You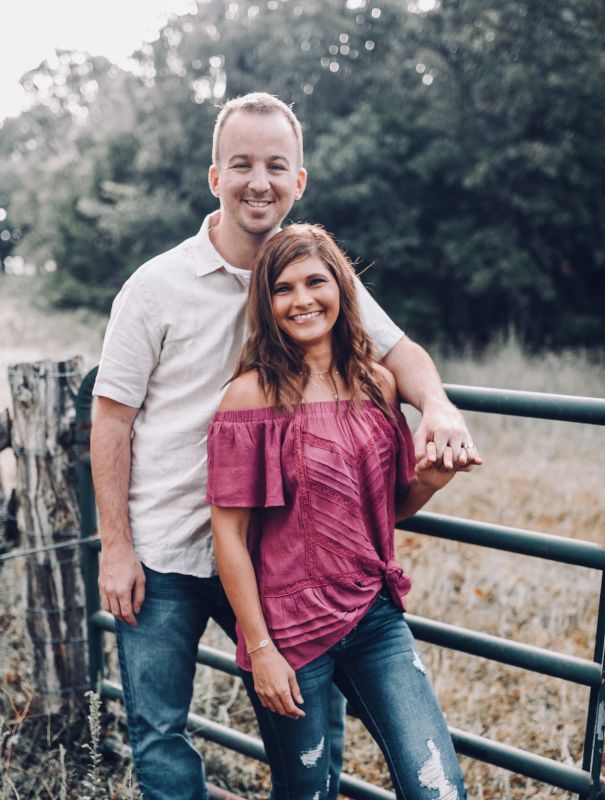 We are so grateful that you took the time to consider our profile. We are truly honored that you might consider us to be your child's parents. We hope that learning more about us gives you the confidence and comfort needed to make the best decision for you and your child.
We have known each other for twelve years and are looking forward to celebrating our tenth wedding anniversary shortly. Together we have a marriage built on faith, adventure, love, and support for one another. We are fortunate to both come from stable and loving families who have supported us both as individuals and as a married couple. Having experienced the joy that families can bring, it is our desire to start a family of our own.
In our marriage, we feel we have built a strong foundation needed for a child. We own a home that sits on a quiet street at the end of a cul-de-sac with a fenced in backyard perfect for playing with the neighbor kids outside). As teachers, we both have flexibility in our schedule and time "off" in the summer months to spend making memories with our child. We are fortunate to have many close friends and family members nearby who pour into our lives and we have no doubt they will do the same for our child. Our family and friends have been overwhelmingly supportive in our decision to adopt and can't wait to help us welcome our child.
As parents, we are committed to providing a safe and happy home for our child. We both value a strong education and understand the importance to meet a child's physical and emotional needs. As husband and wife, we are committed to each other and our family. We strive to be supportive parents who will be there to cheer on our child and help to open their world to endless possibilities. We vow to foster creativity and encourage them to pursue their own talents and interests. We will listen to our child's thoughts and views on the world and raise them to have a strong sense of self-worth.
We haven't officially met you yet, but it doesn't take us meeting to know that you are pretty incredible. We can tell, because you love your child beyond your own heartbreak. We cannot say that we know the heartbreak of placing a child for adoption, but we can relate to the heartbreak of having loved a child that is no longer with us. Placing your child in our arms to love and care for; the magnitude and depth of that privilege is not lost on us.
We promise to raise your child to know that the beginning of their life's journey began with their birth parent's brave love for them. We commit to sharing photos of important milestones like their first steps, first tooth, first haircut, or the first day of school. But we also commit to sharing the ordinary moments, like their crazy morning hair after waking up or them reading a book before bed. We commit to sending letter updates, and the cute crafts that they create. We commit ourselves to an open line of communication through email, phone calls, social media, and future visits. We would love for you to share your "favorites" and "traditions" with us, so that we may incorporate them into our family and share them with your child as they grow. We want you to know that should you choose us, you will forever be apart of our family.
We imagine that creating an adoption plan for your child is a difficult journey to navigate. Know that we are praying for you and your child in this moment. We pray that God may fill you with peace in whatever decision you make. We pray that you feel supported and loved no matter where you are at in your journey.
Brock & Brittani
Favorites
Actor
Will Smith
Matt Damon
Actress
Jennifer Aniston
Reese Witherspoon
Author
J.K. Rowling
Jodi Picoult/ Nicholas Sparks
Book
Harry Potter Series
Live In Love by Lauren Akins
Cartoon
Scooby-Doo
Scooby-Doo
Childhood Memory
Traveling/ Sports Games with Family
Weekends at the lake boating, tubing, skiing, and swimming
Childhood Toy
LEGOs/Bike
Trampoline
Children's Book
Oh, the Places You'll Go!
Clifford The Big Red Dog Series
City
Jackson Hole, Wyoming
Nashville, Tennessee
Classic Movie
Field of Dreams
The Wizard of Oz, Back To The Future & Grease
Dessert
Ice Cream
Cookie Dough
Disney Movie
The Mighty Ducks
Cars
Dream Car
Jeep Wrangler/ GMC Sierra
Toyota Highlander
Dream Job
Basketball Coach
Interior Designer
Dream Vacation
Alaska Trip
Adventure Trip to Alaska
Family Activity
Go to the Lakehouse with Family
Family Game Night
Flower / Plant
Orchids
Dahlia
Form of Exercise
Running
HIIT Workouts
Fruit
Strawberries
Strawberries
Game
Super Mario Bros.
Euchre (Card Games)
Hobby
Basketball/ Golf
Photography
Holiday
Christmas
Christmas
Holiday Song
I'll Be Home for Christmas
Merry Christmas, Happy Holidays - NSYNC
Holiday Tradition
Christmas Morning at my Moms with my immediate family and all of the little kids
Christmas Lights & Hot Chocolate with the family. Spending Christmas Eve and Christmas day with family in pjs.
Ice Cream
Chocolate
Chocolate with cookie dough
Junk Food
Reese's Cups
Oreos
Leisure Activity
Take the dogs on a walk or watch movies
Watching a good TV series
Memory with a Child
At the lake or park with nieces and nephews
Boating with my nephew and listening to him say "hi boat" and wave to every boat that drove by
Memory with Spouse
Traveling and seeing new places
Traveling together and making memories together in new places
Movie
Remember the Titans/ Hoosiers
That Thing You Do!
Movie Munchie
Popcorn
Popcorn with M&Ms
Movie Quote
Happiness can be found, even in the darkest of times, if one only remembers to turn on the light.- Albus Dumbledore, Harry Potter
"There's No Place Like Home"
Movie Type
Sports/ Comedy
Romantic Dramas
Musical Group
NeedtoBreathe/ JohnnySwim
Needtobreathe
Nursery Rhyme
Twinkle Twinkle Little Star
You Are My Sunshine
Olympic Event
Swimming/ Gymnastics
Gymnastics & Swimming
Personal Hero
Father
My Mom
Quality about my Spouse
her love and patience for others
He always cares about how I am doing and I love that he kisses me on the forehead while I'm sleeping. He makes friends with everyone and doesn't know a stranger. He is great with kids and they love spending time with him.
Quote
Life has no limitations except the ones you make
"If you look at what you have in life, you'll always have more. If you look at what you don't have in life, you'll never have enough." - Oprah Winfrey
Restaurant
Texas Roadhouse
Jose Peppers
Sandwich
Sweet Onion Chicken Teriyaki
Turkey or Chicken Salad
Scripture
"I can do all things through Christ who strengthens me." Phillipians 4:13
"And we know that in all things God works for the good of those who love him, who have been called according to his purpose" Romans 8:28
Shopping Store
Nike Outlet
HomeGoods
Song
Dig Your Roots - Florida Georgia Line
"Home Sweet" by Russell Dickerson
Sport to Play
Basketball
Softball & Cheerleading
Sport to Watch
Basketball/ Football
Football
Sports Star
Stephen Curry/ Patrick Mahomes
Simone Biles & Patrick Mahomes
Sports Team
Kansas City Chiefs/ St. Louis Cardinals/ Golden State Warriors
Kansas City Chiefs
Subject in School
Math/ Personal Finance
Life Science
Superhero
Ironman
Spiderman
Thing to Cook
Pasta
Dorito Chicken Casserole & Homemade Pizzas
Time of Day
Evenings
Mornings
Tradition
Decorating for Christmas after Halloween
Decorating for Christmas November 1st or traveling to Indiana every year for Thanksgiving
TV Show
A Million Little Things or Blue Bloods
FRIENDS
TV Show Character
Chandler - Friends/ Hailey James-Scott - One Tree Hill
Phoebe & Joey on Friends
Type of Music
90s/00s Hits
Country & "Oldies"
Vacation Spot
Colorado/ Wyoming
Keystone, Colorado & Destin, Florida
Video Game
Madden Football Games
Mario Brothers