1-800-ADOPTION
Thank you for viewing our profile
If you would like to learn more about us, please call 1-800-ADOPTION (2367846), fill out the form at the bottom of our on-line profile page, or email us at bp_information@americanadoptions.com.
To revisit our on-line profile page and view our profile video at American Adoptions, simply use your mobile phone to scan the QR code on the right. We are looking forward to hearing from you!
Tom & Beca
Thank you for taking the time to learn more about us! We have been dreaming of growing our family through adoption for many years. Our family is full of love, support and happiness. We would be blessed for you to choose us to join you on this journey.
About Us
Job
Manager of Client Services
Veterinarian
Education
Bachelor's Degree in Marketing
Doctor of Veterinary Medicine
Relationship
Legally Married
Why We Chose Adoption
Adoption has always been part of our story. Children are a blessing and it would be a wonderful gift to our family to add a child through adoption. Beca has a culturally diverse family and grew up with her cousin adopted from India. She has always had a desire to adopt. As our relationship grew and we first started talking about having a family some day, adoption was always part of the plan.
We have been blessed with two children that we were told we were unable to have due to fertility and pregnancy challenges. Our desire to adopt has only grown through the years and we are extremely excited to be adding another child to our family through adoption. As we see our children growing up and having so much fun together, we can't wait till they have another sibling to love and play with.
We are committed to raising our children in a family where adoption is celebrated and cultural diversity embraced. We look forward to the opportunity to learn more about your culture and make it part of our family.
Our Leisure Time
Travel is a great passion of ours and we love to take day or weekend trips to nearby beach towns. We also like to travel around the USA and internationally. When we travel to a new place we really try to immerse ourselves in the culture. We love to find great local eateries and participate in the local traditions. We have already started to share our love of travel with our children. We recently enjoyed renting a cabin in the Smoky mountains.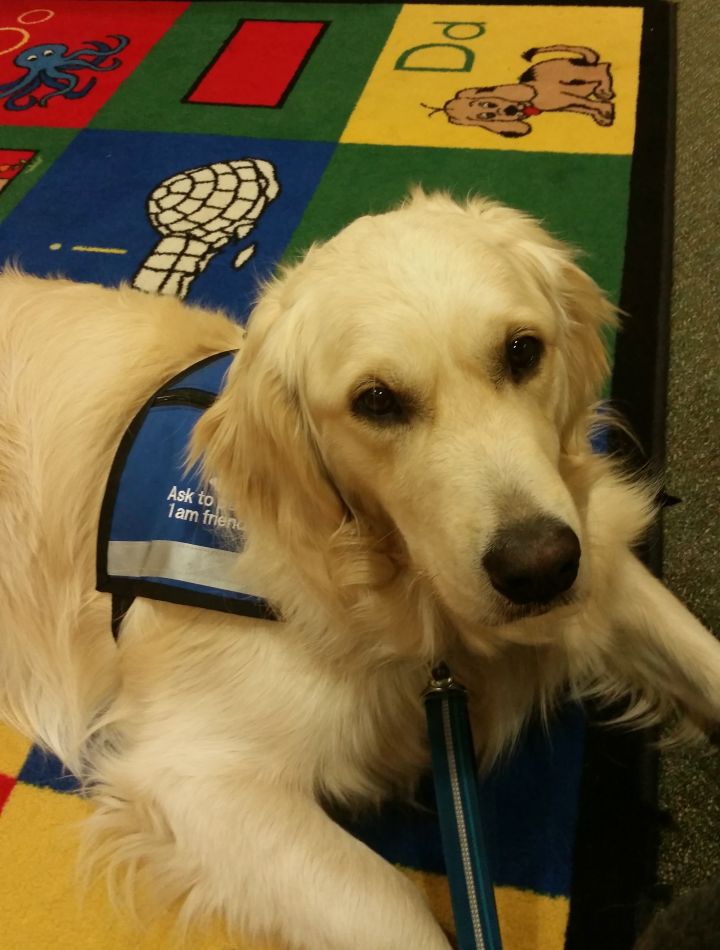 One of our hobbies is volunteering. We volunteer at our local Zoo where we are able to scuba dive and help maintain the different exhibits in the aquarium - sometimes with Penguins! Our Golden Retriever is also a Certified Therapy Dog. We take him to local schools and libraries to participate in the Ruff Readers programs. His favorite book is Go, Dog, Go!
At home we love to swim in our pool, play sports, garden, bike, walk our dog and hike. If the weather is keeping us inside we like to play board games with our family and friends. During the winter we like to go to hockey games, ice skating, movies, sledding, and skiing. When it is really cold, we love to go to the local botanical garden and spend time in the tropical gardens to warm up.
What It Means to Be Parents
Being a parent is amazing. Our children are everything to us as we are everything to them. We strive to support our children to become happy adults by giving them the support and boundaries they need with enough freedom for them to discover what they are passionate about.
Being everything to a child is more than just a roof, or food on the table. It's putting a smile on, even when it is way too early or something in life is challenging us, because we realize how contagious our attitude and actions are. And in turn, our children's smiles quickly put your stressors into perspective. Being a good parent, is being there both physically and mentally to teach them about the world around them every day. It's being there to share in their joy as they are learning to crawl, walk, talk, count and even cheering them on for using a toilet.
Beca enjoys reading Liam and Layla bedtime stories every evening, teaching them about animals and exploring on vacation. Tom enjoys playing games with Liam and Layla and going to sporting events, car shows and musical events.
Being a parent is the most challenging and most rewarding thing we will do in our lives. We can't wait to start this journey with a third child.
Photos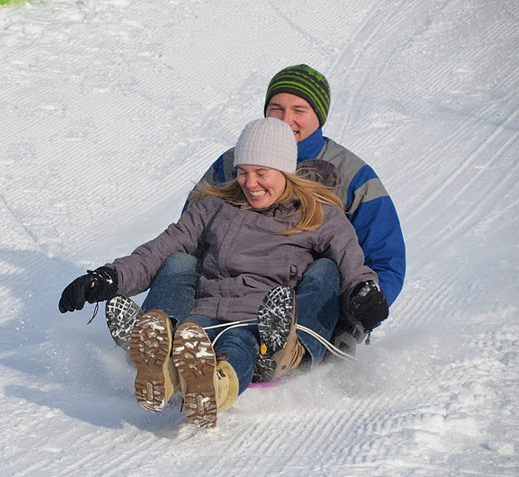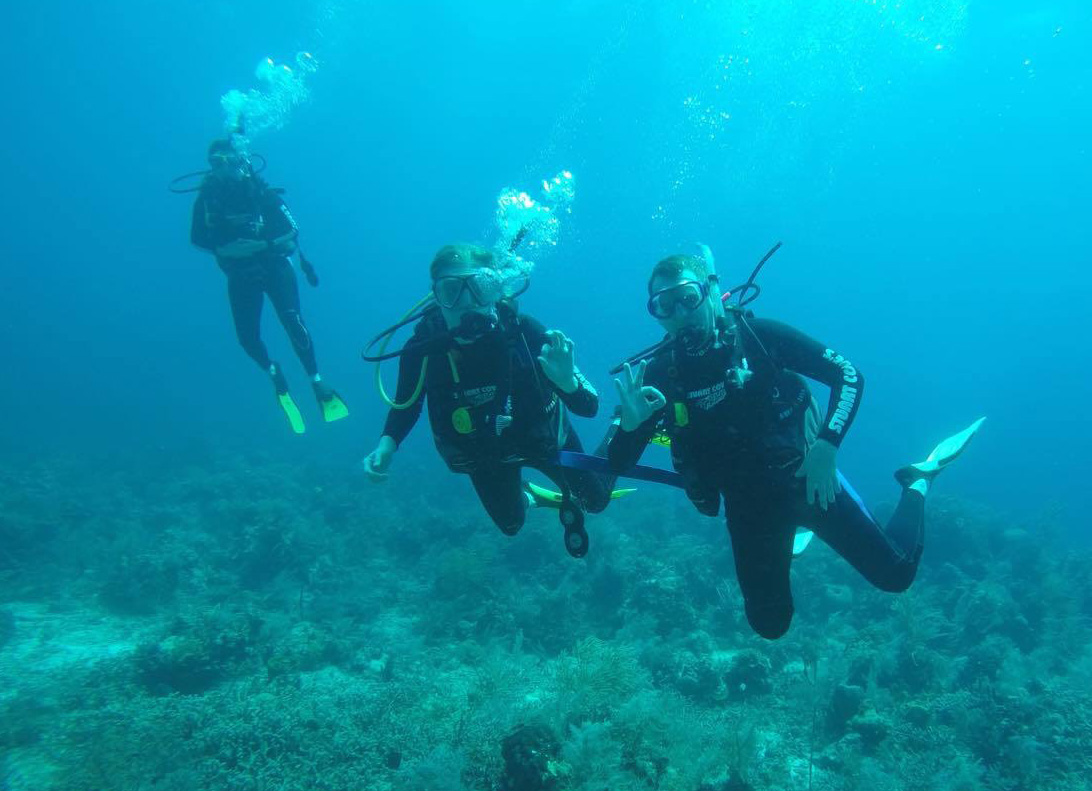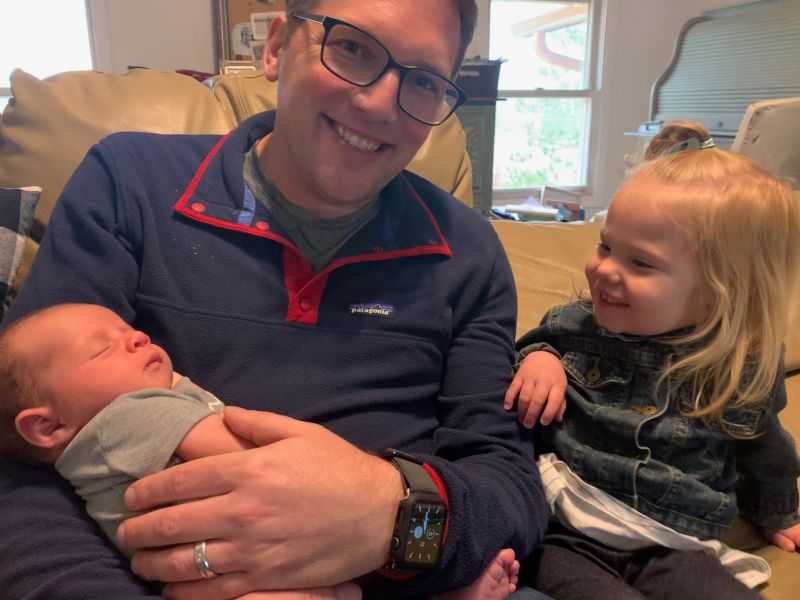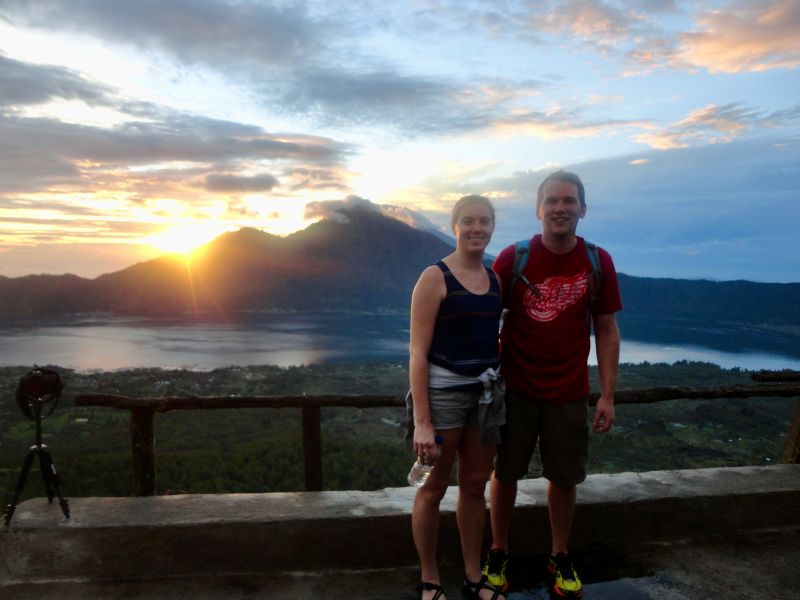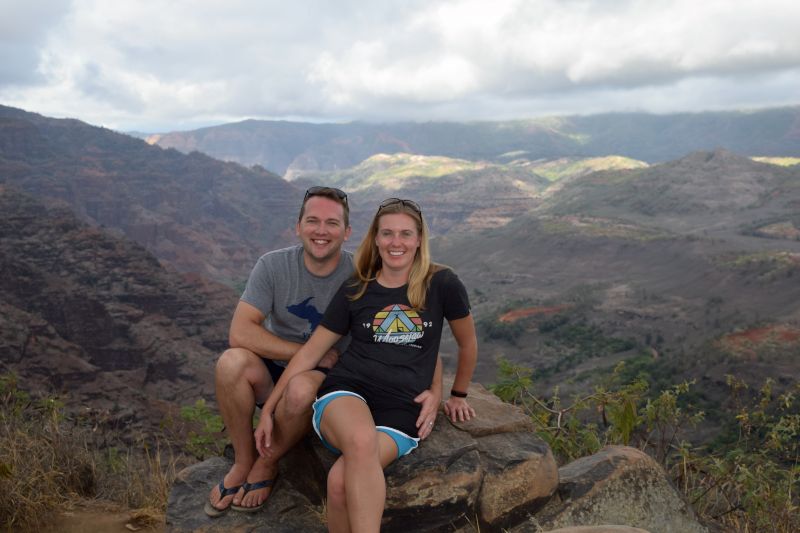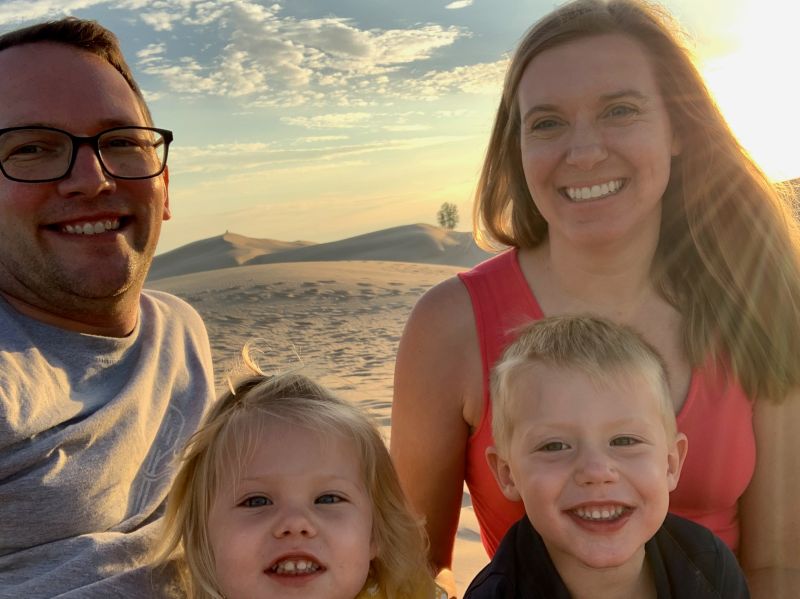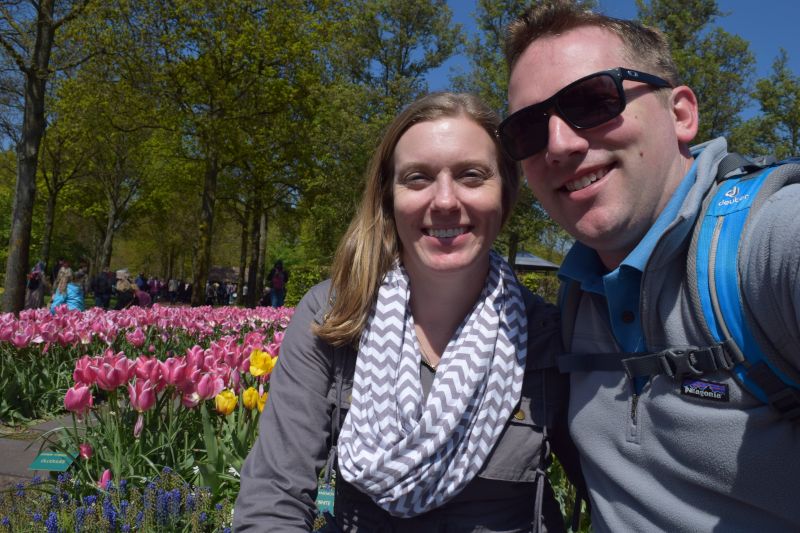 ×
1 / 12
2 / 12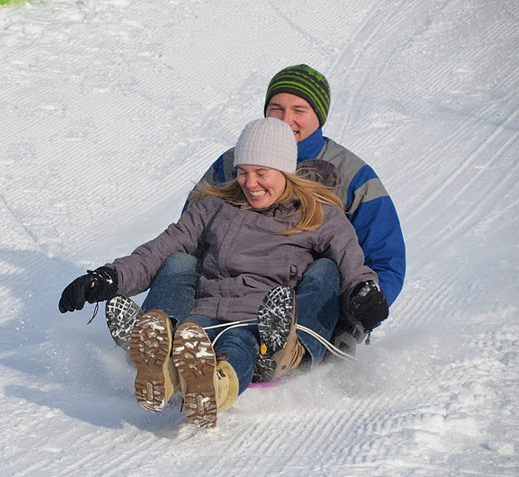 3 / 12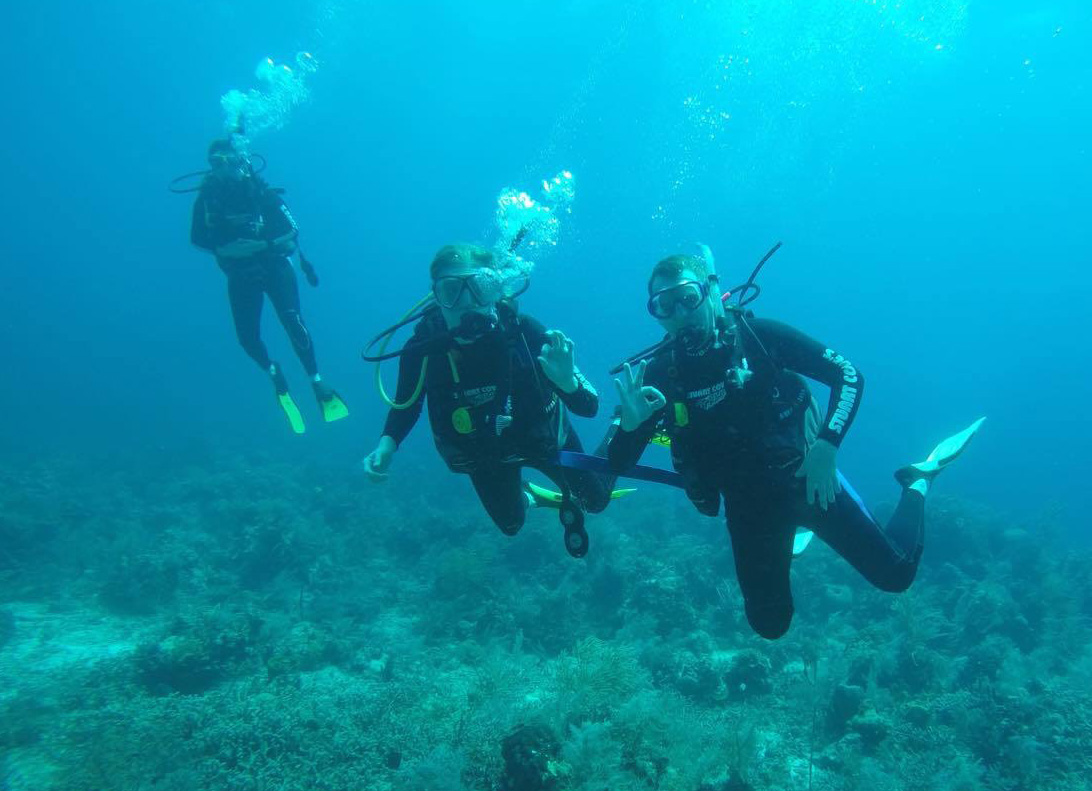 4 / 12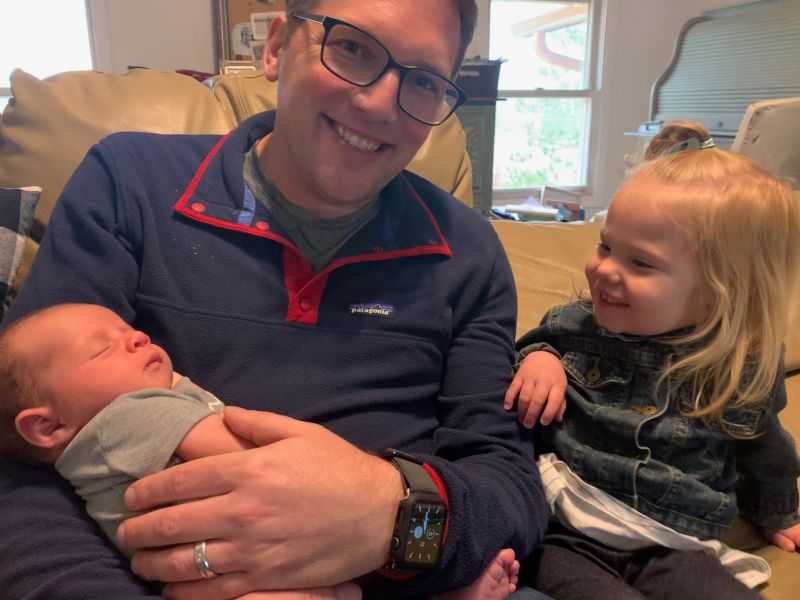 5 / 12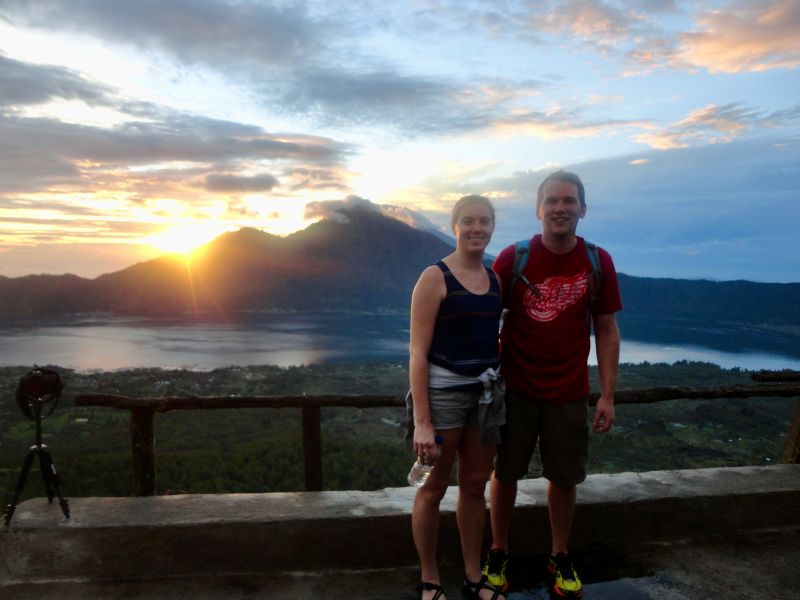 6 / 12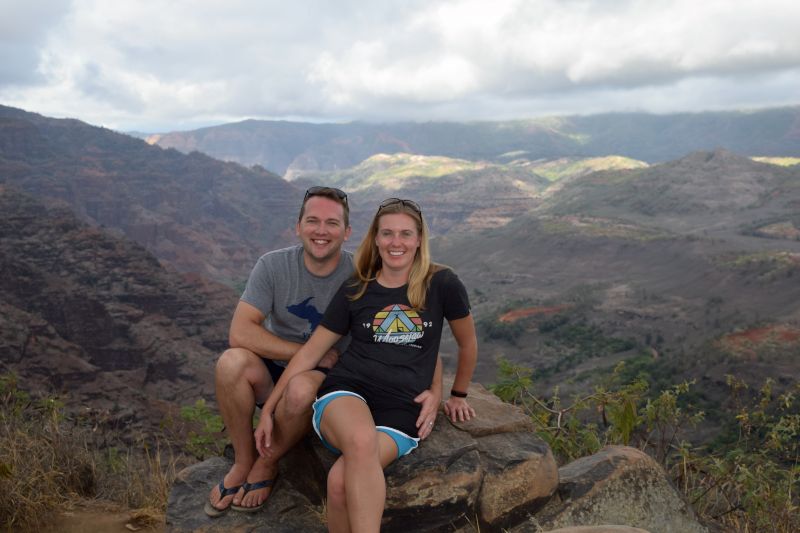 7 / 12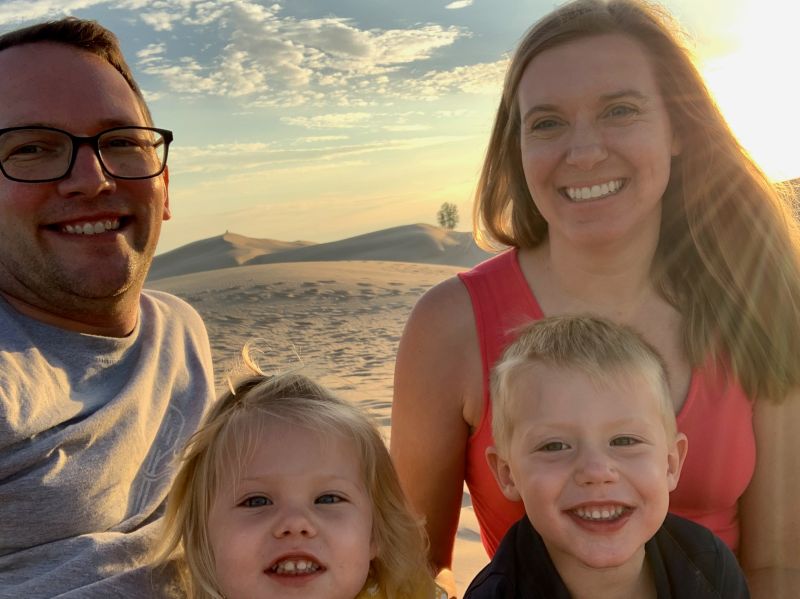 8 / 12
9 / 12
10 / 12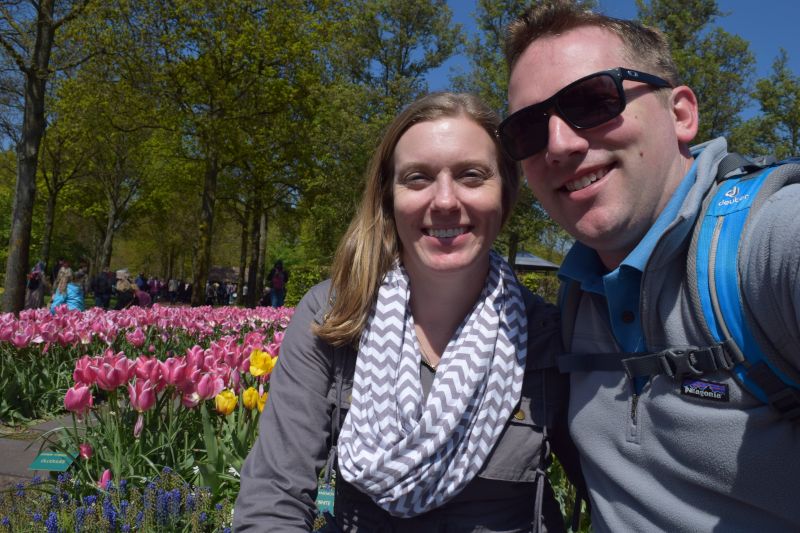 11 / 12
12 / 12
❮
❯
Our Extended Families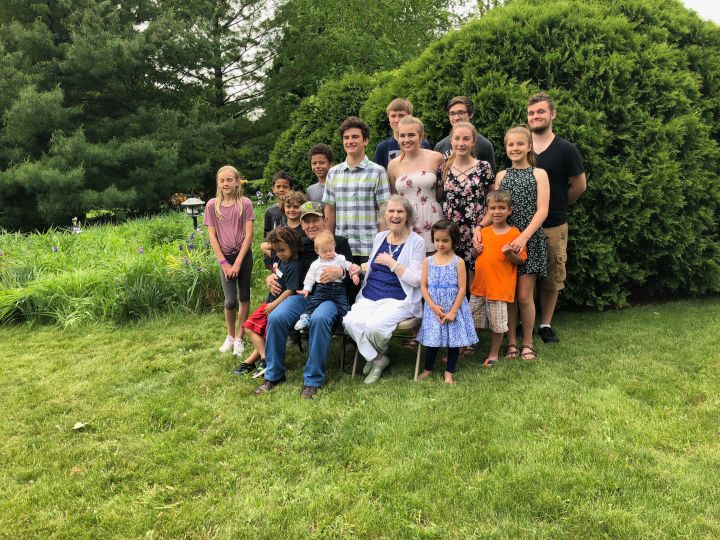 We are fortunate to have very supportive family and friends. Our families love children. They can't wait to meet this child and share in their life. Liam and Layla's grandparents are actively involved in caring for them on a regular basis. Our children light up when seeing their grandparents and quickly pull them away to play. Our network of local family, friends and neighbors have children similar in age and we have regular play dates.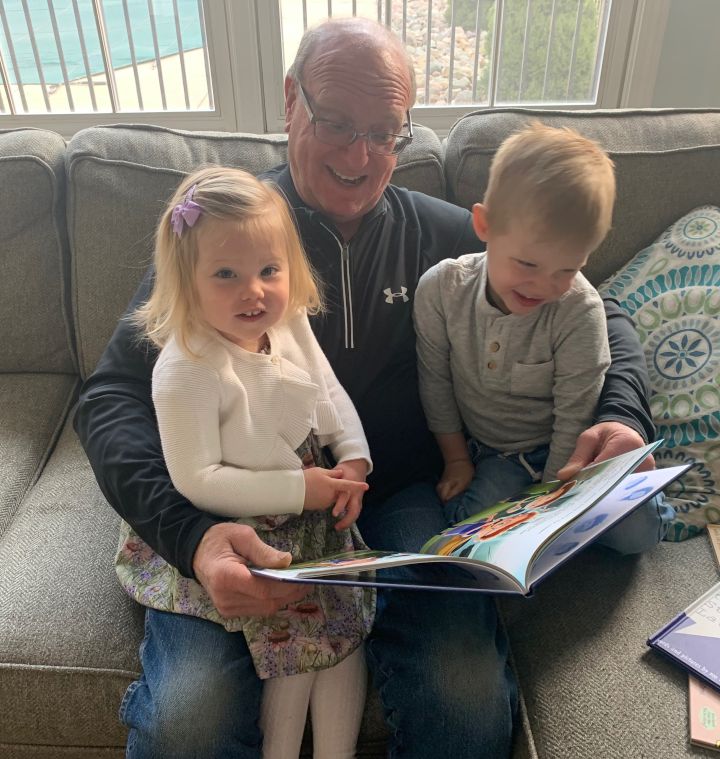 Family is important and put first in our lives. We routinely host Tom's extended family for our annual Christmas party. During one of these parties we started a white elephant gift exchange and this has become a popular tradition. We travel for Beca's extended family's Christmas Eve party where we commonly have to rent a hall because her family is so large. During these parties holiday cookies are exchanged and Christmas carols are sung.
Being active and outdoors is important to both our families. We love camping, being at our family's lake cottage and playing sports. We enjoy attending our niece and nephew's soccer games and theater performances. This summer we hosted Beca's family for our yearly family vacation and we loved playing with all the children in our pool. They swam from sun up to sun down!
Our House and Neighborhood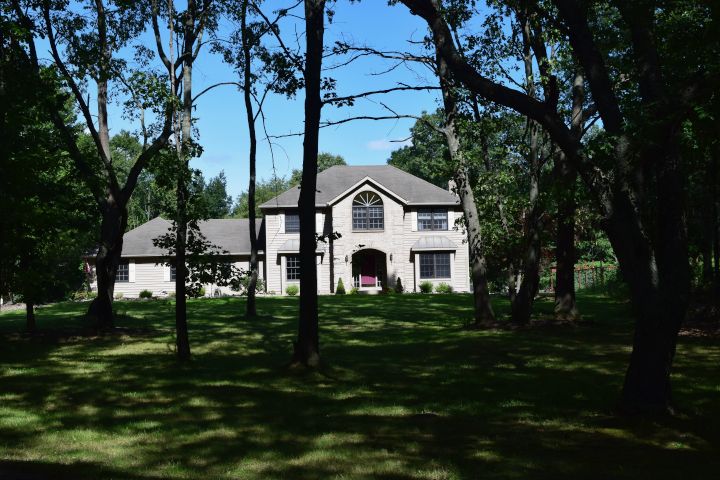 We live in the beautiful state of Michigan near the Great Lakes and sandy beaches. We are a short drive from several small beach towns where we love to take day trips. We live in a top-rated school district. Our community is diverse and has one of the highest rates of families formed through adoption in the country. Our adoption agency holds regular events with dozens of families created through adoption that we have begun attending.
We live in a 4 bedroom house with all of the bedrooms near one another. We have a bedroom waiting for this child. Our living room and kitchen is open concept and overlooks our backyard and woods where we spend a lot of time as a family. We have 5 acres that is mostly wooded where many of the kids in the neighborhood play. We have a large yard with children's play-sets and a fenced in pool area. We are part of a family orientated, racially diverse subdivision with many young children that play together.
We love the location of our house that is surrounded by nature, but also very close to neighbors with kids and a great city. We are very close to a quaint downtown with ice cream shops and restaurants. There is a large park with a playground, basketball courts, soccer fields, baseball fields and hiking trails that we walk to regularly. We are only 15 minutes from a bustling mid-size city with lots of festivals including an annual 2-week international art competition. Our home and community are a great place to raise children.
From Us to You
Our names are Tom and Beca and we hope this letter and profile will give you comfort in choosing us to parent your child. We have a deep admiration and respect for your brave decision to choose adoption.
We have been married for eight years and have built a relationship on trust, love, and respect. We have so much fun together and love our life together. Becoming parents has been a dream of ours since we started dating and we are excited to add another child to our home.
Before we got married we made the decision to adopt in addition to having biological children. This was before we knew that we would go through multiple pregnancy losses and two high-risk pregnancies before meeting our son and daughter. We know in our hearts that this is the right time to add another child to our home and having biological children is no longer an option for us. As adoption has been in our plans since we started dating 11 years ago this is an exciting time for us to move forward with adding a child to our home through adoption. Beca grew up with an adopted cousin who lived close by, which inspired her from a young age to adopt herself one day. We love children and believe a family is grown from love and support, not genetics.
Both our families are very supportive and excited for our plan to adopt. Your child will grow up with a nurturing, caring and involved extended family. We enjoy many things that we would love to share with our children including the outdoors, travel, music, and sports. We believe education is important and want to give our children the opportunity to obtain an advanced education if they desire. We want to provide the life you want for your child. We realize raising a child comes with challenges and we can provide a stable environment to handle those challenges.
Both our careers give us the opportunity to put our children first in our lives. Tom works in retail marketing and splits his time between work in the office and from home. This allows him to be flexible in his work schedule and adjust to what our family needs. Rebecca is a veterinarian. She loves her job and the ability to care for pets. She works part time so she can spend the other half of the week with Liam and Layla. We are both active in volunteering in our community. Our dog is a trained therapy dog and visits schools to help disabled children in reading programs.
We hope to raise our children to be a giving, happy, and caring productive members of society. We want to help our children find their passion in life and support them on their journey. We will always be honest with them about adoption and their heritage. You can trust that we will go above and beyond to expose this child to their culture. We would love to learn about your family's traditions. We promise to provide a loving, supportive and stable home for your child.
Thank you for considering us as potential parents for your child. We can't imagine how difficult a decision this is for you. We promise to share with you through photos and letters your child's growth and experiences. We welcome your continued interest in your child's life. Adoption will always be an open positive conversation in our family.
Your child will grow up with love and support every day. Our hearts are open for this child and we are waiting anxiously to add another child to our home. Liam and Layla can't wait to be big brother and sister! Family is everything to us and we hope our family is what you are searching for.
With Love -
Tom & Beca
Favorites
Actor
Chris Farley
Matthew McConaughey
Actress
Scarlett Johansson
Molly Ringwald
Animal
Dog
Dogs and Cats. I love all animals!
Book
7 Steps to a Better You
Bridget Jone's Diary
Candy Bar
3 Musketeers
Kit Kat
Cartoon
Scooby Doo
Scooby-Doo
Childhood Memory
I remember taking many trips up north camping with our family during the summer.
Yearly Summer vacations with my family
Childhood Toy
Remote control car
Bike
Children's Book
Curious George
Curious George Books
City
Venice, Italy
Venice, Italy
Classic Movie
The Wizard of Oz
Mary Poppins
Day of Week
Saturday
Saturday
Disney Movie
Jungle Book
The Lion King
Dream Car
Bentley Contintal GTC
1960's Volkswagen Bus
Dream Job
Automotive Test Driver
Travel Tour Guide
Dream Vacation
Sailing Around the World
Trip Around the World
Family Activity
Playing with our two kids
Pool Time
Flower / Plant
White Birch Trees
Forget-Me-Nots
Form of Exercise
Running
Hiking
Fruit
Blueberries
Raspberries
Holiday
Thanksgiving
Halloween
Holiday Song
So this is Christmas - John Lennon
Frosty the Snowman
Holiday Tradition
Getting together with our extended family
Christmas Eve with extended family
Ice Cream
Butter Pecan
Vanilla Custard
Junk Food
Popcorn
Chips and Salsa
Leisure Activity
Watching Hockey
Reading
Magazine
Road and Track
National Geographic Traveler
Memory with a Child
When our kids were born.
The birth of Liam and Layla
Memory with Spouse
Traveling and Scuba Diving together. Diving requires us to work as a team and calmly communicate effectively in different ways.
Honeymoon in Australia and Bali. I love traveling and exploring with my husband.
Movie
Tommy Boy
Love Actually
Movie Munchie
Popcorn
Sour Patch Kids
Movie Quote
"I swear I've seen a lot of stuff in my life, but that... was... awesome!. But, sorry about your car, man. That... That sucks." ~Tommy Boy
"For-ev-ER... For-ev-ER... For-ev-ER..." - The Sandlot
Musical Group
Sublime
The Roots
Nursery Rhyme
Humpty Dumpty
Five Little Monkeys
Olympic Event
Hockey
Bobsled
Personal Hero
My Grandfather, A WWII POW
Father
Play
Nutcracker
Charlotte's Web
Poet
Edgar Allen Poe
Shel Silverstein
Quality about my Spouse
Her Honesty
He loves spending time with his children.
Quote
"You miss 100% of the shots you never take" - Wayne Gretzky
"To travel is to live." -Hans Christian Andersen
Restaurant
Any Authentic Mexican
Local Restaurants
Sandwich
Pulled Pork
Grilled Cheese
Scripture
Love is patient, love is kind. - Corinthians 13:4-13
Love is patient, love is kind. - Corinthians 13:4-13
Shopping Store
Best Buy
HomeGoods
Song
Simple Man
Good Life by OneRepublic
Sport to Play
Hockey
Scuba Diving
Sport to Watch
Hockey
College Football
Sports Star
Steve Yzerman
Russell Wilson
Sports Team
Detroit Red Wings
Wisconsin Badgers
Subject in School
Electronics
Biology
Superhero
Superman
Catwomen
Thing to Cook
Enchiladas
Canning Pickles
Time of Day
Noon
Midday when the sun is shining
Tradition
Family Birthday Parties
Bedtime Stories
TV Show
Walking Dead
Modern Family
TV Show Character
Walter White
Phil Dunphy on Modern Family
Type of Music
Alternative Rock
Indie Rock
Vacation Spot
Any tropical beach
Family Cottage
Video Game
Mario Cart
Mario