1-800-ADOPTION
Thank you for viewing our profile
If you would like to learn more about us, please call 1-800-ADOPTION (2367846), fill out the form at the bottom of our on-line profile page, or email us at bp_information@americanadoptions.com.
To revisit our on-line profile page and view our profile video at American Adoptions, simply use your mobile phone to scan the QR code on the right. We are looking forward to hearing from you!
Justin & Erin
We have only begun to dream of the adventure our life will be once we adopt a child. Embracing our child for the first time will be the most precious moment of our life. We are praying for you continually during your tremendous journey and we promise that your child will always know how much you gave for them. Thank you for considering us for this great responsibility.
About Us
Job
Subcontracts Manager
E-Learning Specialist; Future Stay-at-Home Mom
Education
Bachelor of Science Degree in Optical Engineering & Master Degree in Business Administration
Bachelor of Arts Degree in Journalism
Relationship
Legally Married
Our Lifestyle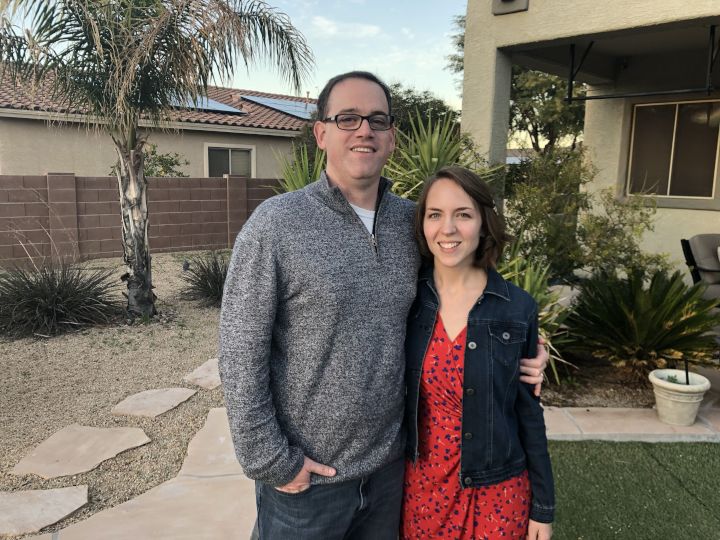 In one word, we would describe our lifestyle as "balanced." We thrive on our deep relationships with family and friends, and we also recharge when we have quiet time to ourselves. We spend a lot of weekends doing a healthy combination of both!
For example, a typical Saturday includes a relaxing morning run or workout in our home gym to get energized for the day. This is followed by some "veg" time as we barbecue, have "pool time" with friends (weather permitting), or turn on a sports game for background while reading, crafting (Erin loves to crochet), or catching up on phone and text conversations.
Justin works as a subcontracts manager and occasionally travels for work – usually only for 3 days at a time, but every other weekend he has a 3-day weekend and spends extra time with Erin. Erin spends extra time with her friends and with our dog when Justin travels. Erin currently works at the local university designing courses, but she will be a stay-at-home mom full-time when we adopt our child. We want to give our child our undivided attention and care and promise to provide a secure, nurturing and loving environment.
On Sundays we always attend church. Erin teaches the nursery class and Justin teaches the older children's class several times each year. Our child will grow up learning what the Bible teaches and will be surrounded with an incredibly loving and supportive church community.
Our Favorite Vacation Spot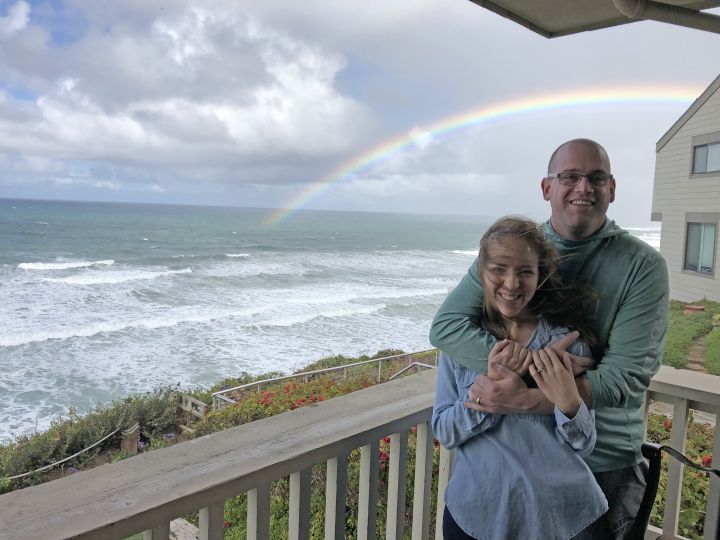 Every year we drive to the beach. We vacation there in the summer and in the winter seasons and usually go with friends who have young children. Our child will have many opportunities to grow deep friendships with children who are similar ages as we continue this vacation tradition after adopting.
The beach is special for us because we both grew up near beaches (Erin grew up near the Oregon coast, and Justin grew up in southern California). We each have shared precious beach memories with our families as children and hope to create our own "beach days" with our child.
The condos we normally stay at are situated on bluffs overlooking the ocean. The views are spectacular. We sometimes stay on an ocean front property where we see the sun set every night on the horizon. While on the beach, we enjoy reading, relaxing and occasionally, boogie boarding! We've spotted whales, seals, and lots of dolphins.
We often plan a day trip to Justin's hometown and go to a baseball game, which is one of our favorite pastimes. Erin loves cooking and baking, and Justin enjoys grilling, so we make lots of special vacation food. Some of these include Belgian waffles, grilled salmon, and homemade ice cream.
Qualities We Love, Admire and Respect in Each Other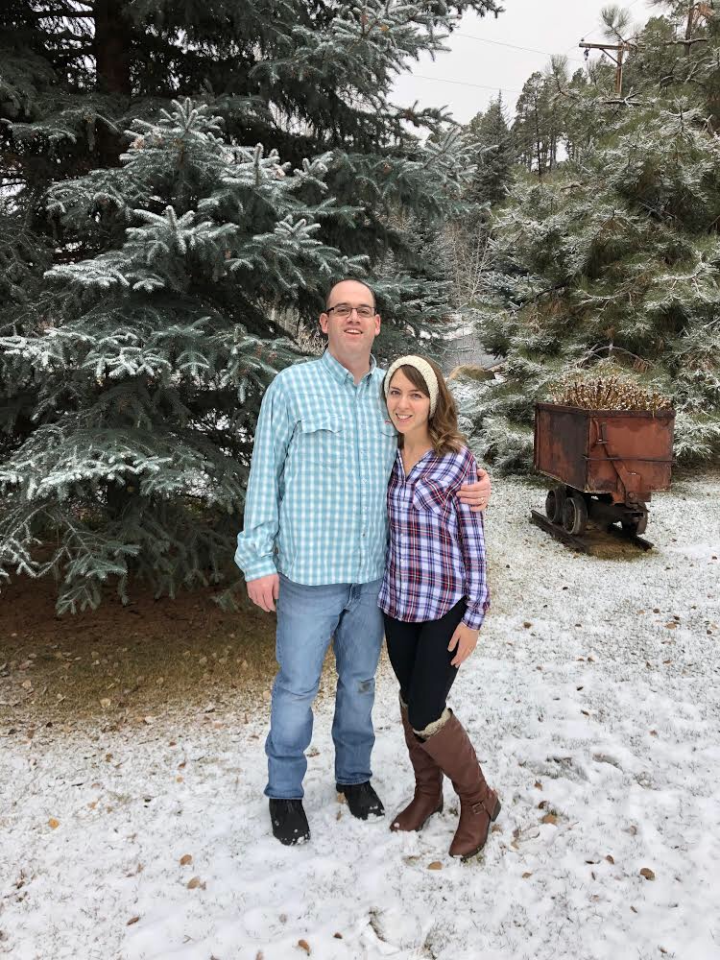 Erin About Justin: If a stranger saw Justin interacting with a child, they would think he is already a father. He is comfortable around children of all ages (he loves holding babies and playing games and talking with young children). Justin makes them laugh with his playful personality. I sometimes hear him asking our friends' children, "What do you like better – cake or ice cream?" and listening to the ensuing conversation.
Justin is a talented storyteller and will even do voice impressions! He does impressions of several of the Muppets, Star Wars characters, Forrest Gump, Sean Connery… and even me! I love listening and laughing.
Justin is incredibly loyal in all of his relationships. He is compassionate, loves unconditionally, and always puts others before himself. I know he will be a wonderful father.
Justin About Erin: The first qualities I noticed about Erin, are her "quiet strength," and her sweetness, which became apparent to me from day one. She carries a gentleness about her that stands out, and she is a perfect complement to my personality! Erin genuinely cares about people, treasures deep friendships with others, and is an easy person to build trust with.
Quality time is one of the most important things to Erin. When I come home from work, the first thing she wants to do is hear the details of my day, the good, the bad, and the ugly. It's a blessing to have a wife who cares so deeply for her husband, and it drives me to do my best to return the favor. Around the house, she loves to cook as a mechanism to relax and decompress – and I sure love to indulge her in this hobby! She makes so many fantastic meals that it's hard to keep track of what is my favorite!
Photos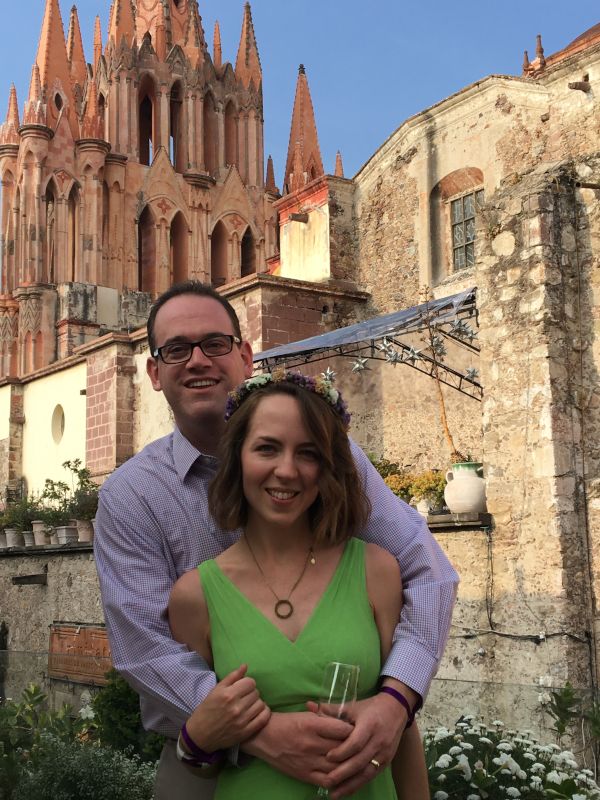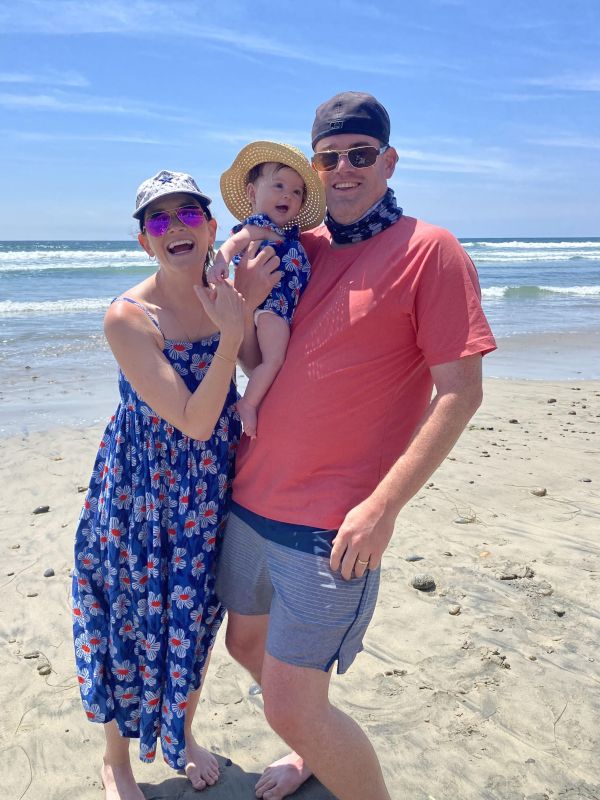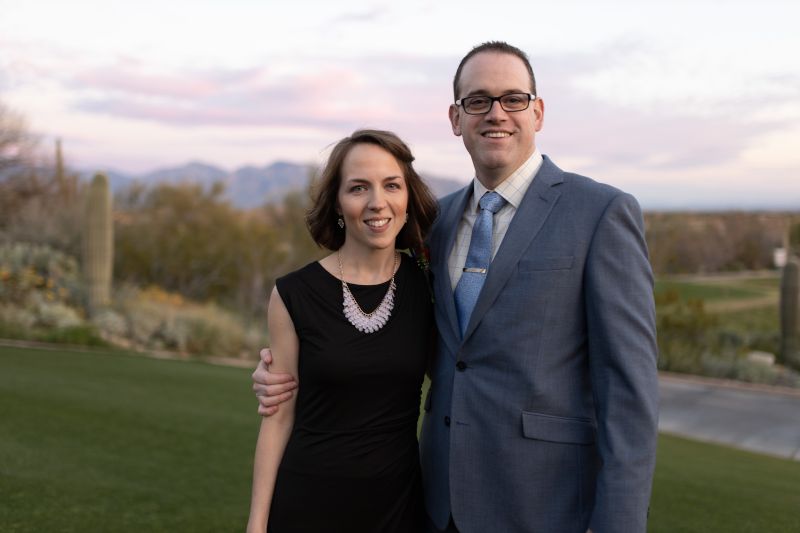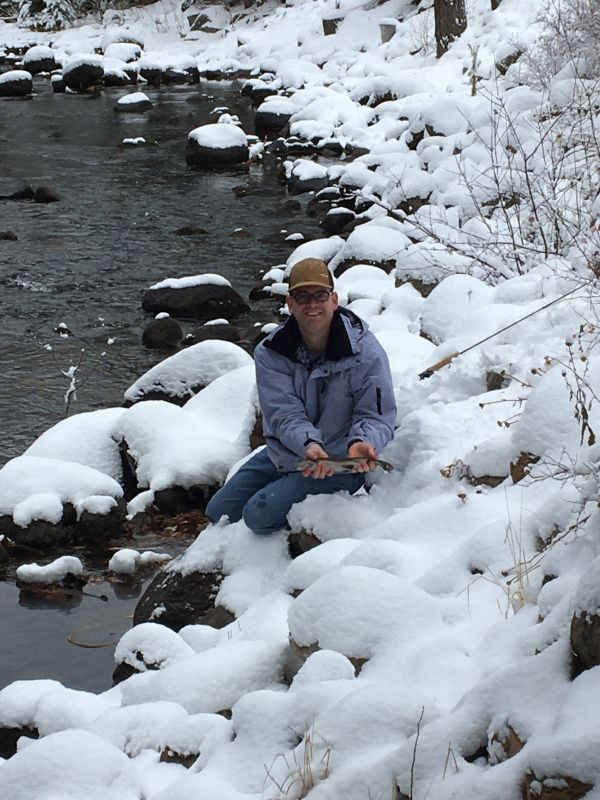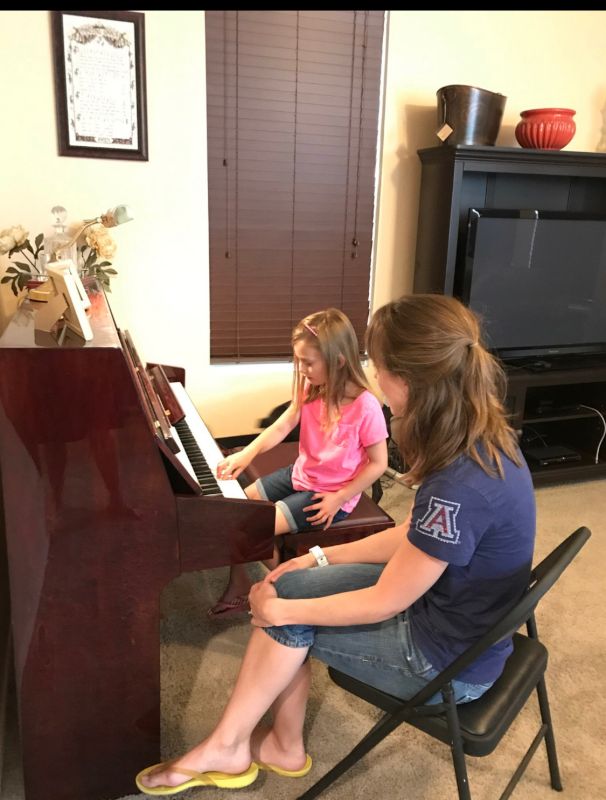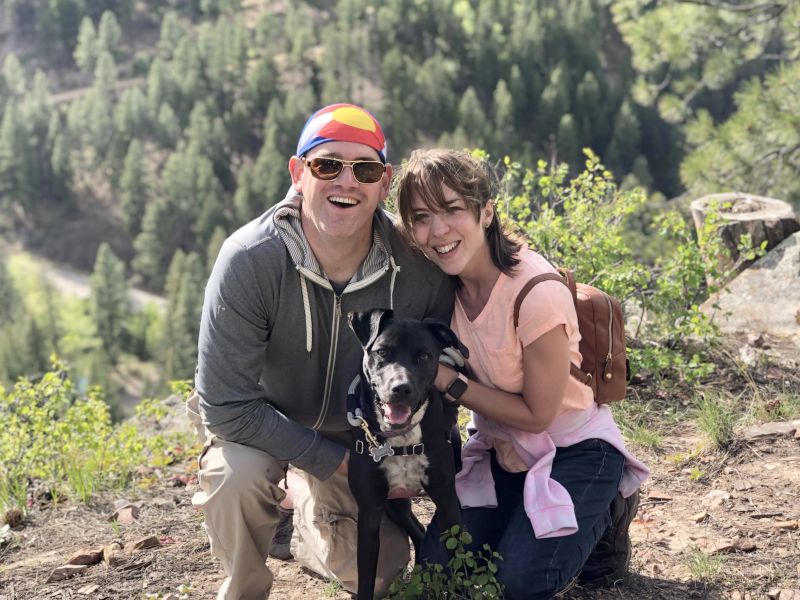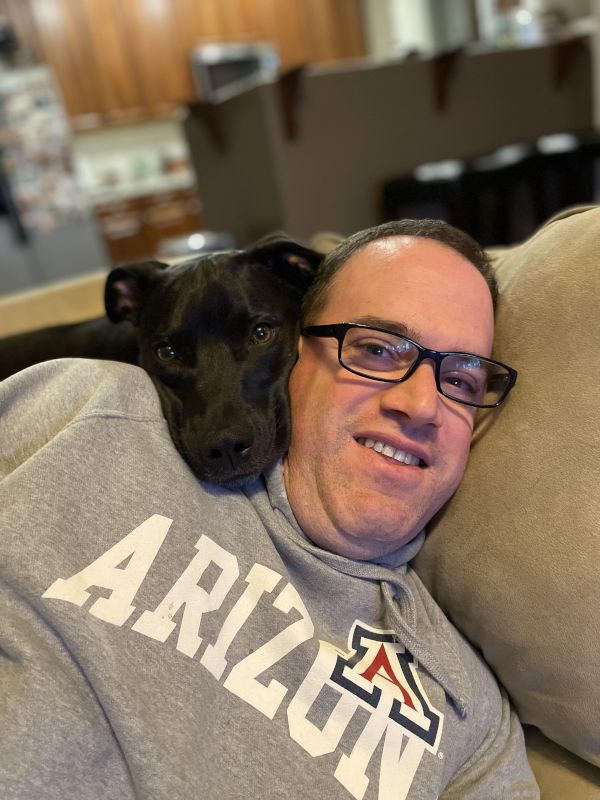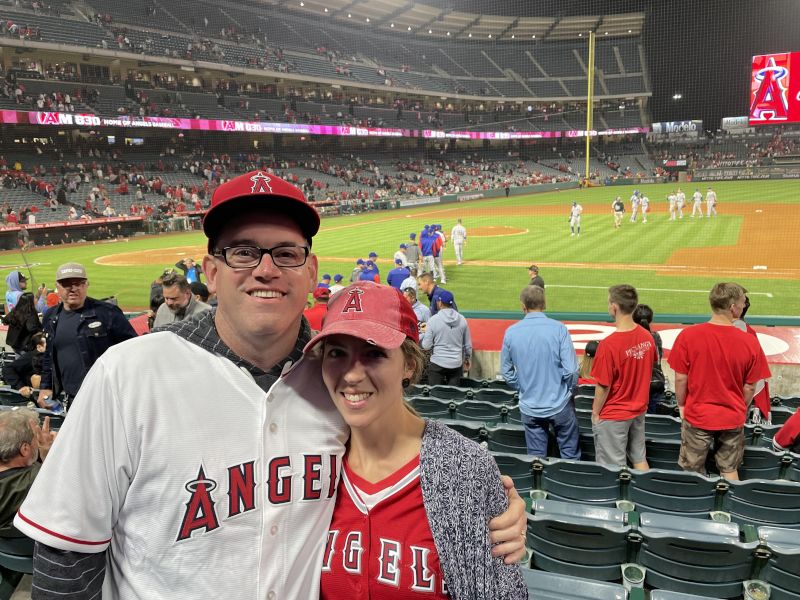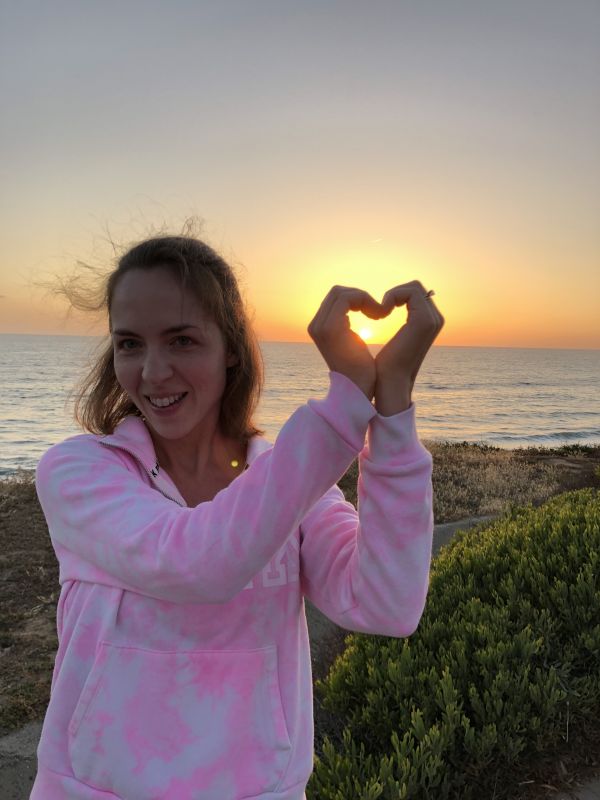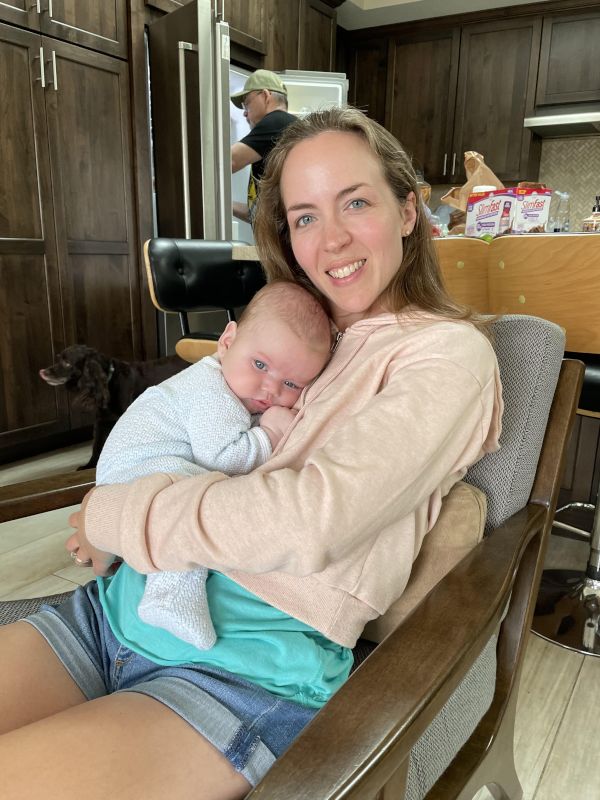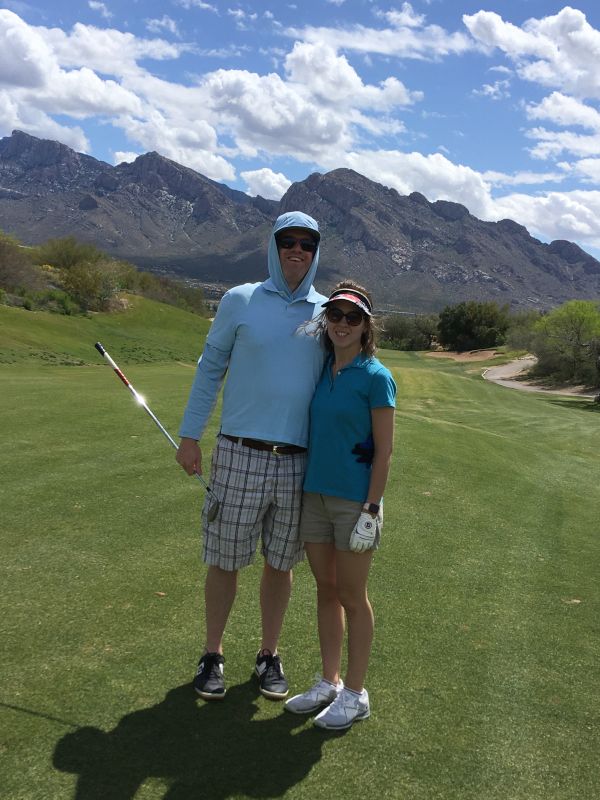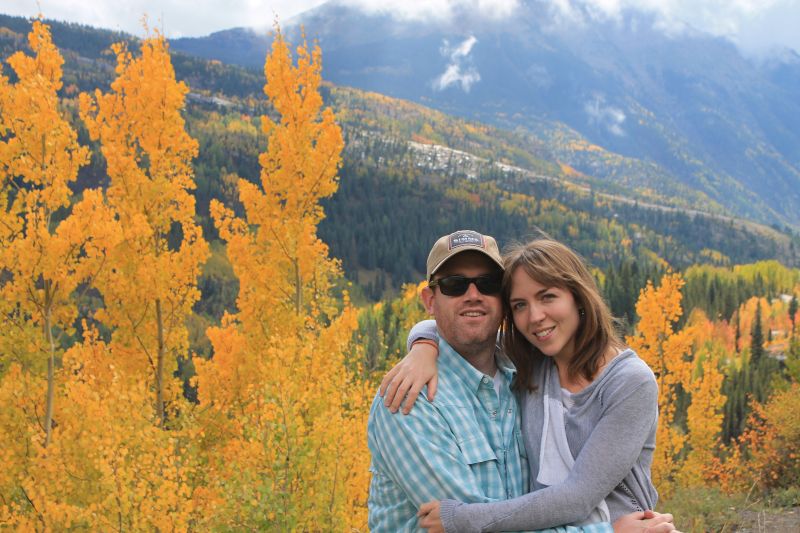 ×
1 / 12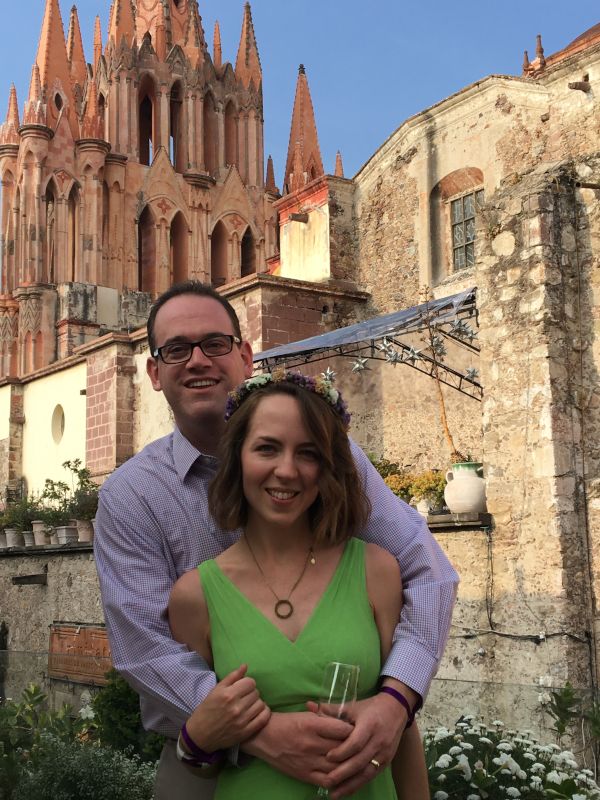 2 / 12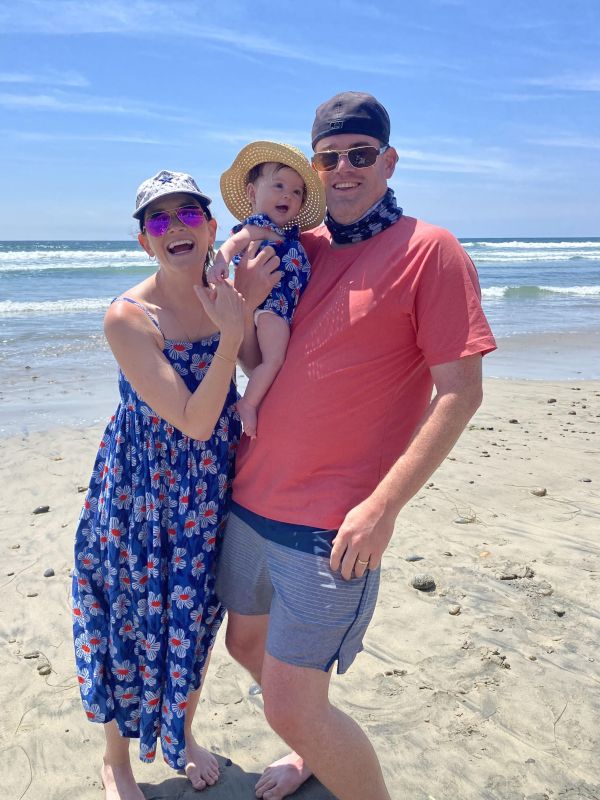 3 / 12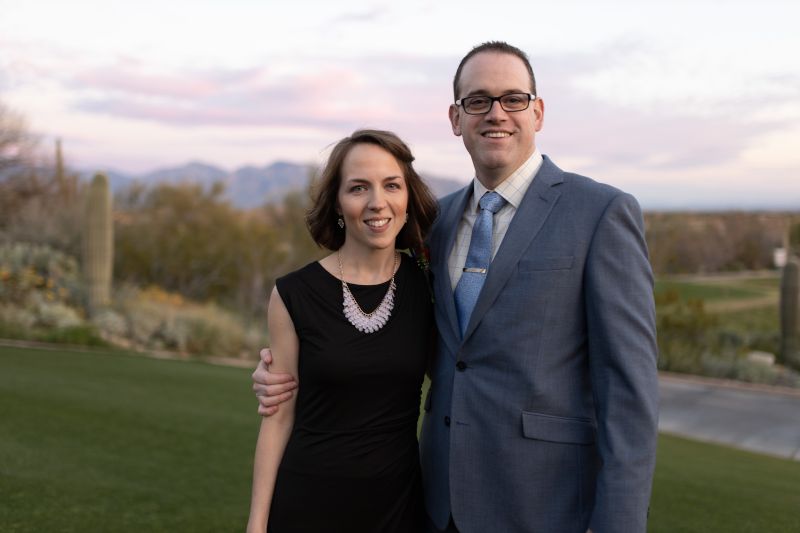 4 / 12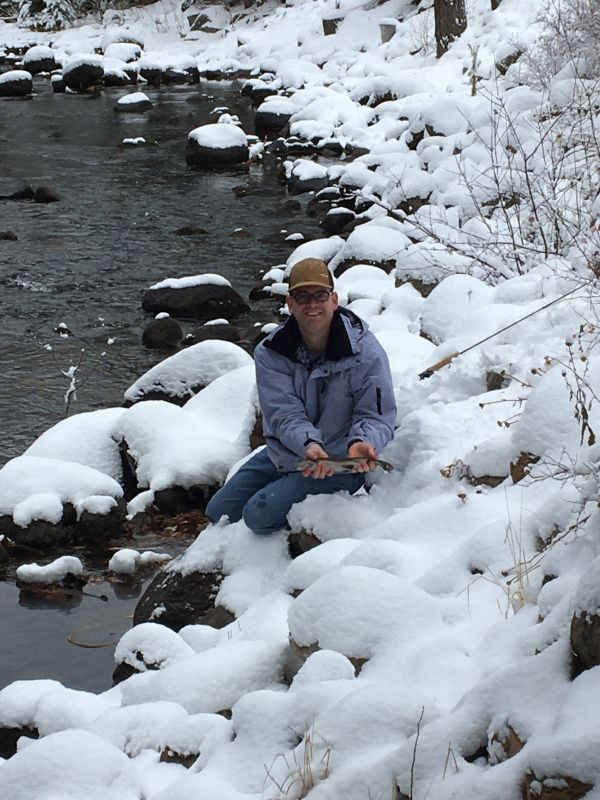 5 / 12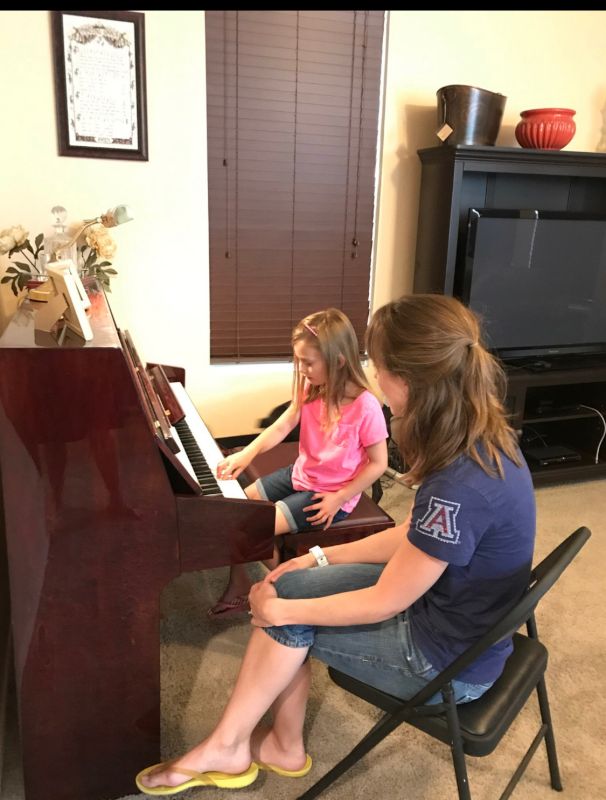 6 / 12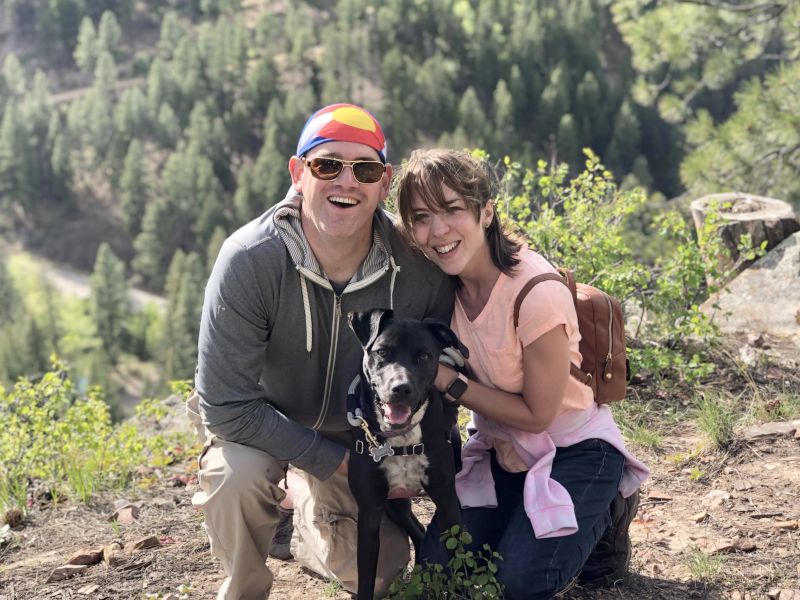 7 / 12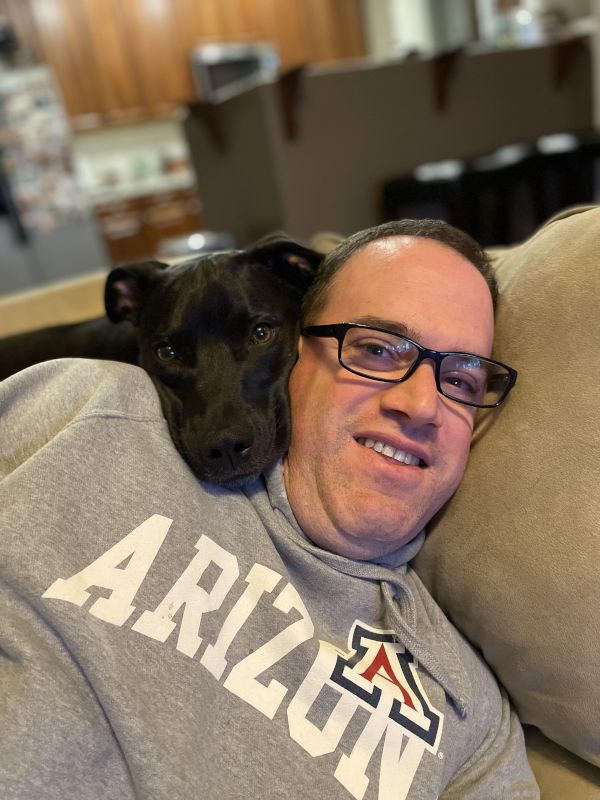 8 / 12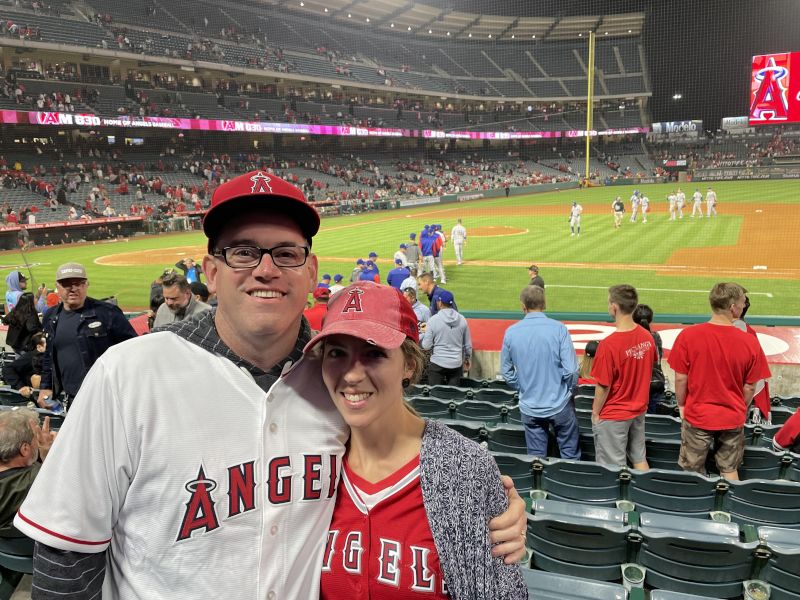 9 / 12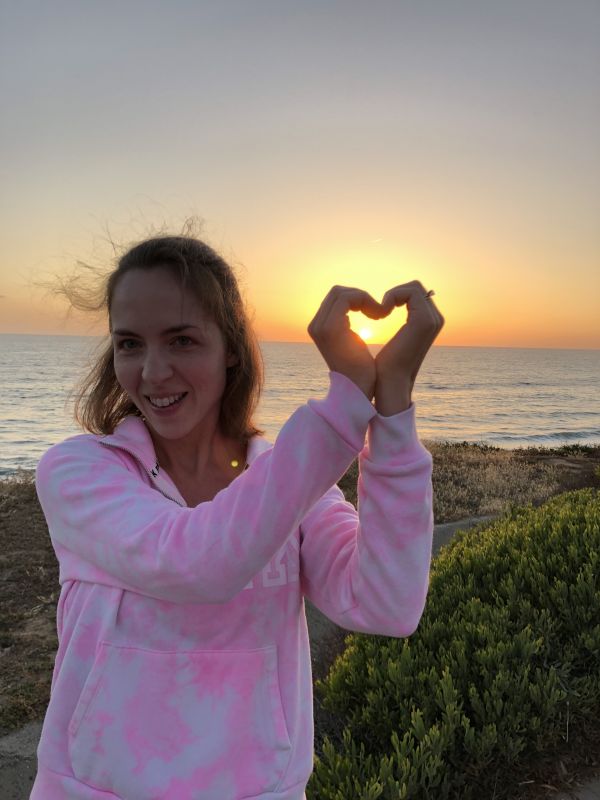 10 / 12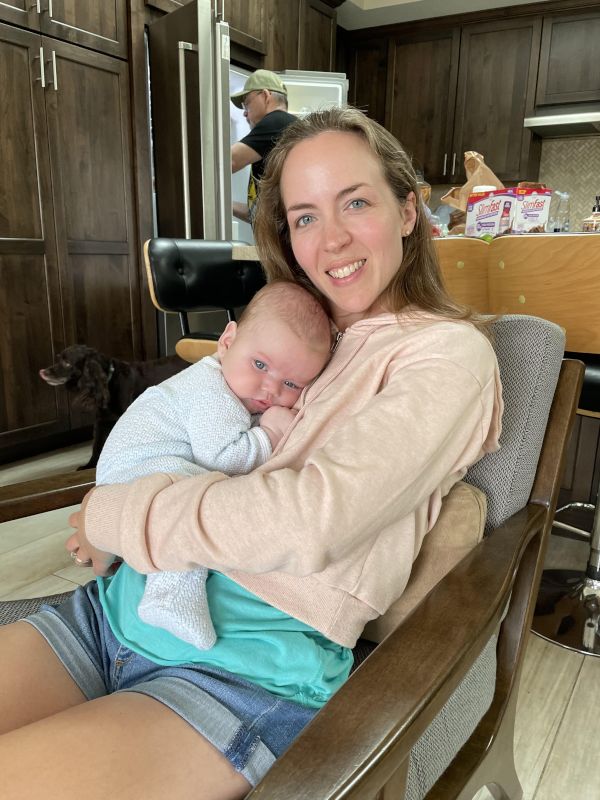 11 / 12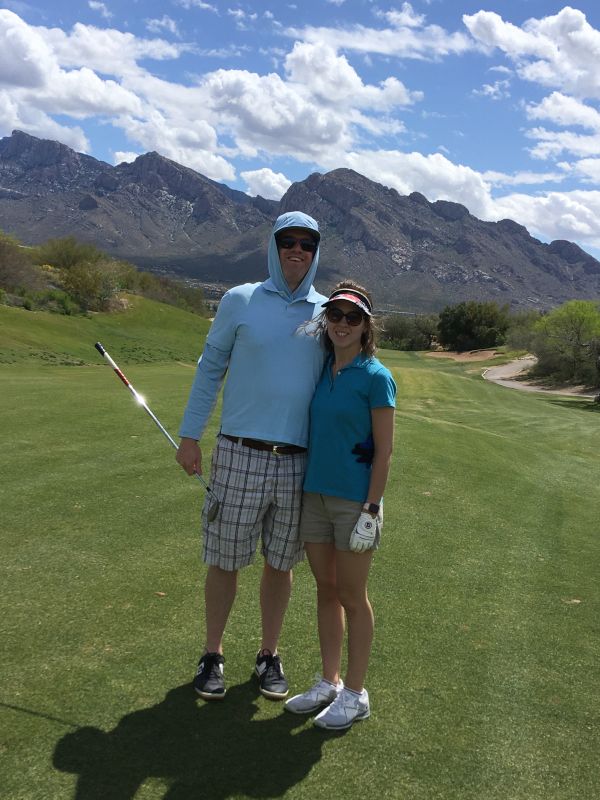 12 / 12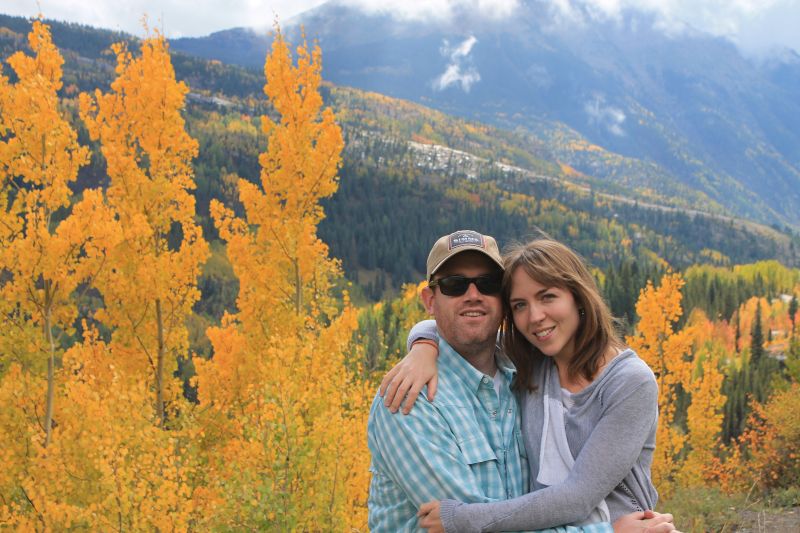 ❮
❯
Our House and Neighborhood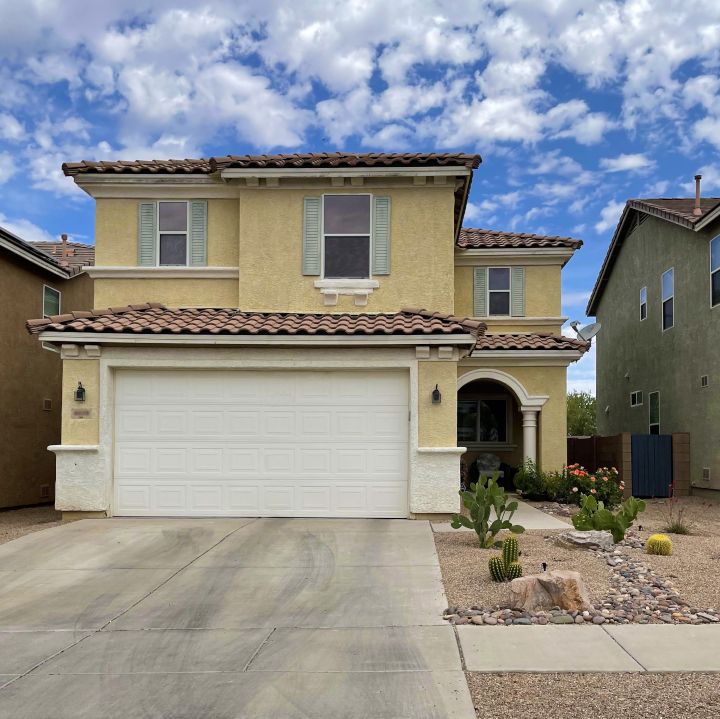 Our home is located in Arizona where we have five seasons instead of four! The fifth season is "monsoon season" and begins in July when southern Arizona has huge rainstorms with lightning and thunder. They are incredible to watch and experience (from inside of course)! We don't mind the hot summers here because the monsoon rains bring cooler temperatures and provide incredible light shows!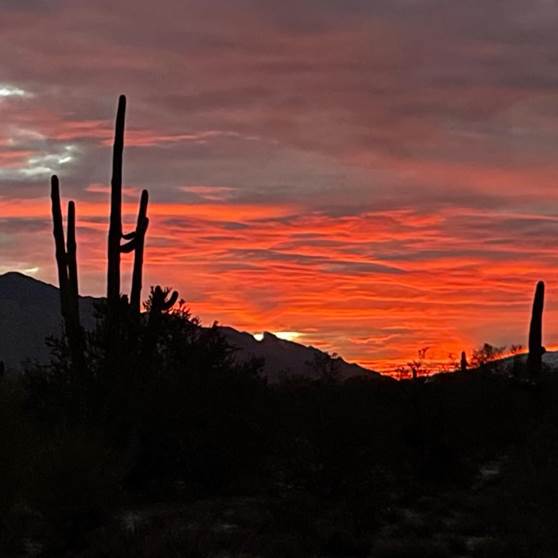 Our house is in a cul-de-sac where we see neighbors walking their dogs and children riding bicycles every day. The land across the street is protected land so we know we will always have the wonderful view of the mountains.
The neighborhood has a large grassy park area with a play structure, benches, and a ramada with a picnic table. Even closer to our house is another recreation area with a swing set, sand box, and another ramada and picnic table.
Our three-bedroom, three-bathroom house has a large kitchen, a dining area and living room all downstairs. A large upstairs loft will make a wonderful playroom someday (in addition to our office area and small home gym). We have a gated pool and jacuzzi as well as a built-in fire pit that we often enjoy with friends and family.
Our Extended Families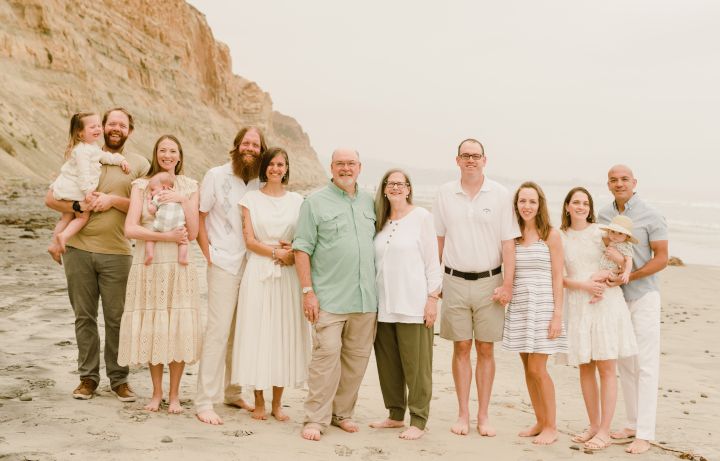 We care deeply about family.
Erin's parents live near us and we love golfing together in the beautiful weather. Erin's mom actually scored a hole-in-one and framed the lucky golf ball she used that day. Erin's dad taught her how to golf and has tutored Justin on his golf game as well.
Our favorite tradition with them is going to their house after church on Easter Sunday and spending the day barbecuing tenderloin cuts, and swimming in their beautiful back yard. Erin's Dad has always affectionately called her "Shortcake" after a character in the show "Happy Days," and the nickname lives on! We know they will shower their first grandchild with so much love.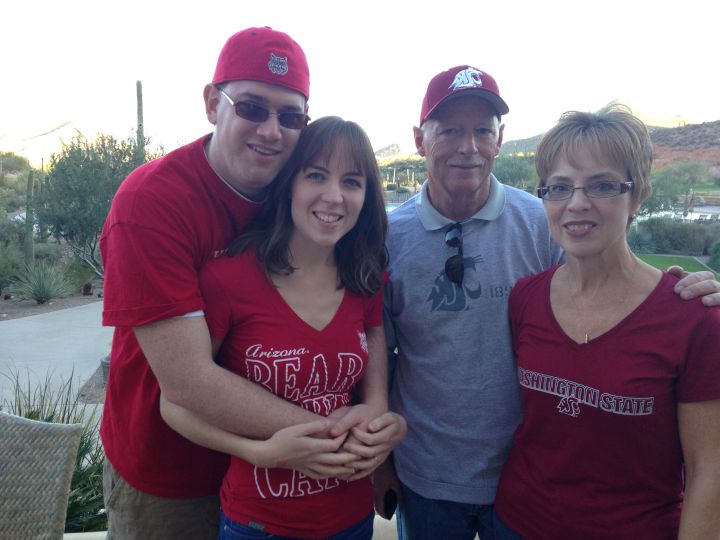 We visit Justin's parents at least once a year and they come visit us at least yearly. Justin and his dad are usually occupied doing outdoor activities like fly fishing and golfing, while his mom and Erin enjoy crafts like crochet projects or go window shopping around town.
Justin has three siblings (twin brothers and a sister) who all enjoy playing lively board games or card games, and catching up on each other's lives when we see one another at family events. All of his siblings are married so our child will have three aunts, three uncles, as well as (to date) three cousins.
Our families love one another unconditionally, and we know our child will be loved by our families beyond measure!
From Us to You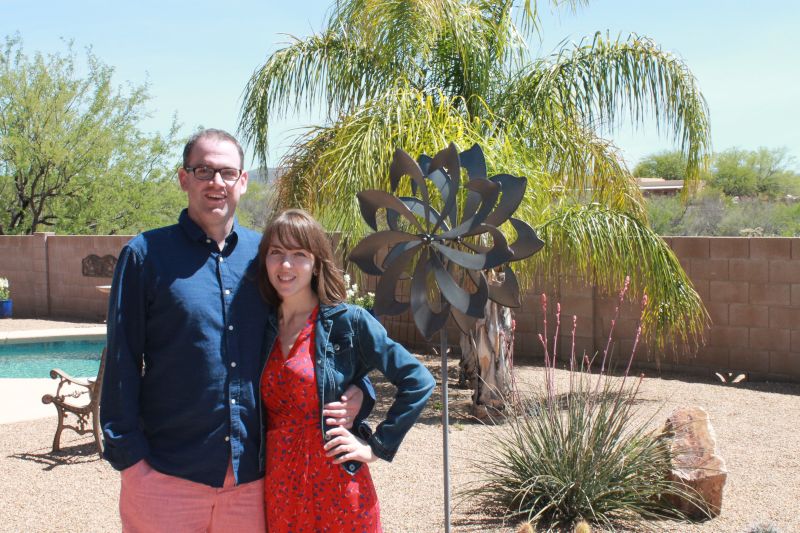 We are humbled that you would consider us to be the adoptive parents of your child. This must be one of the most challenging decisions you have ever faced. We are praying that God is protecting you and your child throughout this tremendous journey.
Our story may sound a little different from others. We have been married for 11 years, but we were friends for 7 years before we even started dating. Because of our long friendship and how well we knew one another before we began dating, we only dated for 5 weeks before getting engaged. So, our relationship actually spans 18 years!
We have a strong marriage that is founded on love, respect, and trust. Justin is loyal and leads with clear direction and vision. He is also playful and funny, and always knows when to bring humor into a situation. Erin is sweet and gentle, and her quietness brings peace into situations. We are a joyful, loving couple who cherishes our time together, and there is never a lack of laughter in our home. We can't wait to share this with a child.
We want you to know that your child will have every need met - there will never be a lack. We believe that providing for a child goes well beyond finances. Providing our child with love, adventure, security, education, and simply put - our time - are all high on our list of priorities. When we adopt, Erin will be a stay-at-home mom, and will devote 100% of her time to caring for and nurturing our child. Justin is a subcontracts manager and currently works 9-hour days from home. Every other weekend is a 3-day weekend for him, giving him extra time to spend with family.
Vacations are a regular part of our life - we would call it our biggest tradition. Every year we go to the beach and we also go to the mountains. Vacations allow us to recharge from hard work, spend quality time together, and dream about the year ahead. They are also full of adventure. We play baseball with friends and their children, hike, go to baseball games, go boogie boarding at the beach, and visit some of our favorite restaurants.
Holidays are also important. We celebrate Thanksgiving by going to the mountains and deep frying a turkey with friends. We celebrate Christmas in town with Erin's parents where we have a big meal and spend time giving and opening gifts. Our Easter tradition is to go swimming at Erin's parents' house.
Our families are incredibly supportive of our decision to adopt. This child will be loved and cared for from every relationship. Erin's parents will become grandparents for the first time, and they are so excited! Justin's parents currently have three grandchildren and are also thrilled to welcome another grandchild!
We have many trusted friends who have young children and some who are just starting families themselves. Every week we spend time with these friends on Sundays at church. We also go on vacation with many of them, and we get together often for dinners and social events. Some of these friends are just like family to us. These close-knit relationships will be an important part of our child's life.
Our child will always know about their adoption and the incredible sacrifice you made because of your love for them. We will send you pictures and write you letters throughout the years. If desired, we will gladly set up a private Instagram or Facebook account to share pictures of milestones like birthdays or first steps.
The excitement and anticipation associated with adopting a baby into our family is hard to describe. We eagerly anticipate the day when we will hold this baby in our arms for the first time. Thank you for considering us for this great adventure.
With Love,
Justin & Erin
Favorites
Actor
John Krasinski
Matt Damon
Actress
Emily Blunt
Claire Danes
Animal
Black Lab
Koala Bear
Book
Unbroken
Les Miserables
Cartoon
Doug
Inspector Gadget
Childhood Memory
Jet Skiing at the beach
Camping at the beach
Childhood Toy
Hot Wheels
Popples
Children's Book
Green Eggs and Ham
The Little Engine that Could
City
San Diego
Galway, Ireland
Classic Movie
It's a Wonderful Life
Singin' in the Rain
Day of Week
Friday
Saturday
Dessert
Tres Leches Cake
Cannoli
Disney Movie
Swiss Family Robinson
Finding Nemo
Dream Job
Expert Fly Fishing Guide
Pastry Chef
Dream Vacation
Scotland, Italy, Spain
Switzerland and Austria
Family Activity
Pool Time
Card Games
Flower / Plant
Lily of the Nile
Fuchsia
Food
Enchiladas
King Crab Legs
Form of Exercise
Rowing
Swimming
Holiday
Thanksgiving
Christmas
Holiday Song
O Holy Night
Christmas Canon
Holiday Tradition
Deep Fry Turkey
Baking cookies
Ice Cream
New York Super Fudge Chunk
Moose Tracks
Junk Food
Thin Mints
Whipped Cream
Leisure Activity
Reading
Crocheting
Magazine
Fly Fusion
Crate and Barrel catalog
Memory with a Child
When my kid cousins came to visit in high school
Scavenger hunts
Memory with Spouse
Going to Kauai
Bicycling on a partly rainy/sunny day on the island of Inishmore in Ireland
Movie Munchie
Junior Mints
Milk Duds
Movie Quote
"I like to whisper too!" - Elf
There's no crying in baseball!
Movie Type
Action
Sci-fi/fantasy and comedy
Musical
The Lion King
Grease
Musical Group
Zac Brown Band
Alan Jackson
Nursery Rhyme
Hey Diddle Diddle
I'm a Little Teapot
Olympic Event
Swimming
Water Polo
Personal Hero
Louis Zamperini
Justin
Play
The Lion King
Les Miserables
Poet
King David
George MacDonald
Quality about my Spouse
She's so stinkin' cute!
Loyal
Quote
Never, never, never give up!
"You thought you were going to be made into a decent little cottage: but He is building a palace. He intends to come and live in it Himself." ~George MacDonald
Restaurant
Guadalajara Grill
The Grill at Hacienda del Sol
Sandwich
A good tuna sandwhich!
Cheesesteak
Scripture
Jeremiah 29:11
"The Lord is my Shepherd, I shall not want." Ps. 23:1
Shopping Store
Amazon
Banana Republic
Song
Drive - Alan Jackson
Dirt Road Anthem
Sport to Watch
Baseball
College basketball
Sports Star
Tim Tebow
Justin Turner
Sports Team
Los Angeles Dodgers
Los Angeles Angels
Subject in School
Math / Economics
Music
Superhero
Captain America
Iron Man
Thing to Cook
Surf and Turf
Fresh pasta from scratch
Time of Day
Any time after work!
5:00
Tradition
Vacations at the beach and by rivers
Eating salmon on the first day of vacation
TV Show
Yellowstone
Firefly
TV Show Character
Ron Swanson - Parks and Rec
Leslie Knope (Parks & Rec)
Type of Music
Country
Country
Vacation Spot
California & Colorado
West Coast
Video Game
Any Madden game!
Super Mario Bros