1-800-ADOPTION
Thank you for viewing our profile
If you would like to learn more about us, please call 1-800-ADOPTION (2367846), fill out the form at the bottom of our on-line profile page, or email us at bp_information@americanadoptions.com.
To revisit our on-line profile page and view our profile video at American Adoptions, simply use your mobile phone to scan the QR code on the right. We are looking forward to hearing from you!
Bryan & Medina
It's impossible to properly express in words how excited we are about the opportunity to become parents. The closest we can describe the feeling would be overjoyed, thrilled and prepared! We are so glad that you've taken an interest in our profile, and hope that you will consider us. You are strong, brave and admirable; we know that without even meeting you yet. Thank you from the bottom of our hearts!
About Us
Job
Assistant Vice President, Cloud Infrastructure Engineering
Business Owner
Education
Bachelor's Degree in Computer Science
Professional Training - Civil Justice & Family Law
Relationship
Legally Married
Our Most Memorable Moment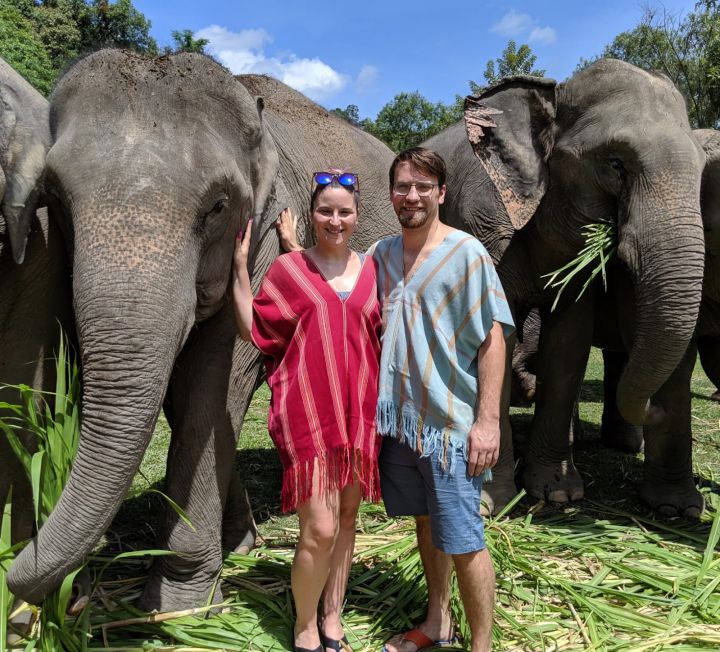 In 2018, we went to Thailand for one month. That entire trip was absolutely incredible, and we had been saving up to do it for a very long time. We traveled all over the country.
We both agree that one particular experience in Thailand was the most memorable. We worked as elephant caretakers at an elephant jungle sanctuary. It was our first time up close and personal with these massive creatures, but they were so gentle and very intelligent!
It was our job to feed them, bathe them, and to supervise their daily walks along the elephant paths throughout the jungle. We also handled any other care that they required throughout the day. This was not a tourist activity, but instead it was about helping the elephants thrive and heal freely in their natural environment. This experience filled our hearts with love for these gentle giants, who are being hunted by poachers or killed for wandering onto farmland. Every elephant there was a rescue, so it was incredible to see how much they still cared for humans in spite of their abusive past.
We will never forget the elephants, and if we ever go back to Thailand, we will again be volunteering our time for that wonderful cause. What an experience!
Qualities We Love, Admire and Respect in Each Other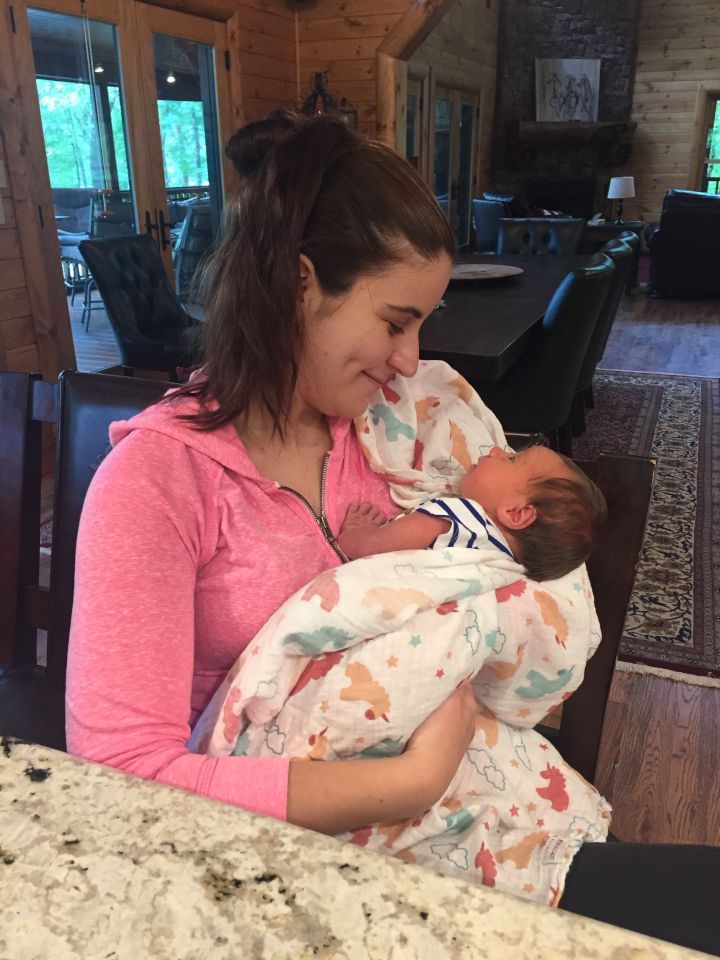 Bryan About Medina: Medina cares more about everyone else than herself, x1000. She is the most compassionate person I have ever met. I have learned to be more selfless and giving because of her. She has taught me the true meaning of spreading kindness. She's also very down to earth, loves being goofy, and gets serious when needed. Medina adores her family, friends and community. Her knowledge of history and antiques is awe-inspiring. We can walk into any antique store, pick up an interesting item and she'll tell me where it's from, if it's authentic, and even the time period it was made in. I often call her my own personal Google! She supports me in everything I do, and is always there for me when I need her most.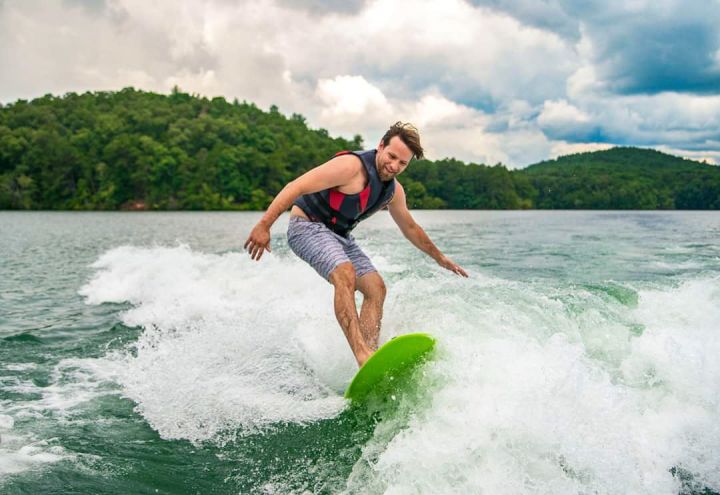 Medina About Bryan: Bryan is so kind and intelligent. He works very hard, but makes time for relaxing and enjoying life. He dreams big and often achieves his goals, which inspires me to do the same. He's always happy to try new experiences, foods and cultures. I love that even though we've known each other for so many years, we never run out of things to talk about! Bryan loves tea and has a huge collection of aged and specialty teas from around the world. He can always whip up a soothing cup of it to brighten your day. My favorite thing about him is that he's been my best friend through everything, and I never feel alone with him by my side.
What It Means to Become Parents
Medina: I will definitely be loving them unconditionally! My most anticipated moments revolve around seeing them grow from birth to adulthood, and walking with them along the journey of life. I would feel so honored to guide them through thick and thin! I'll do everything I can to be the kind of parent that they will always feel is a "safe place" to ask for advice, to turn to for assistance with anything, and to seek any comfort or reassurance they might need. I can't wait to see the way our families will always surround them with love and support. The first steps, reading stories together, the friends they will make, their hobbies and all of their favorite things... I'll be treasuring it all for their entire life.
Bryan: I'm looking forward to the moments that fill your heart. I will always appreciate who they are and tell them how proud we are. We'll feel joy as we watch them discover the world and all of its experiences. For me, one of the most exciting things will be teaching/mentoring them. I've done that with kids my whole life through being a swim instructor, tutoring math, explaining the basics of programming, playing hockey, and more! It is one of my greatest ambitions to do these things with a child from the very start, and watch them get better and better at anything that interests them. When they ask "How?" and "Why?" I can't wait to show them!
Photos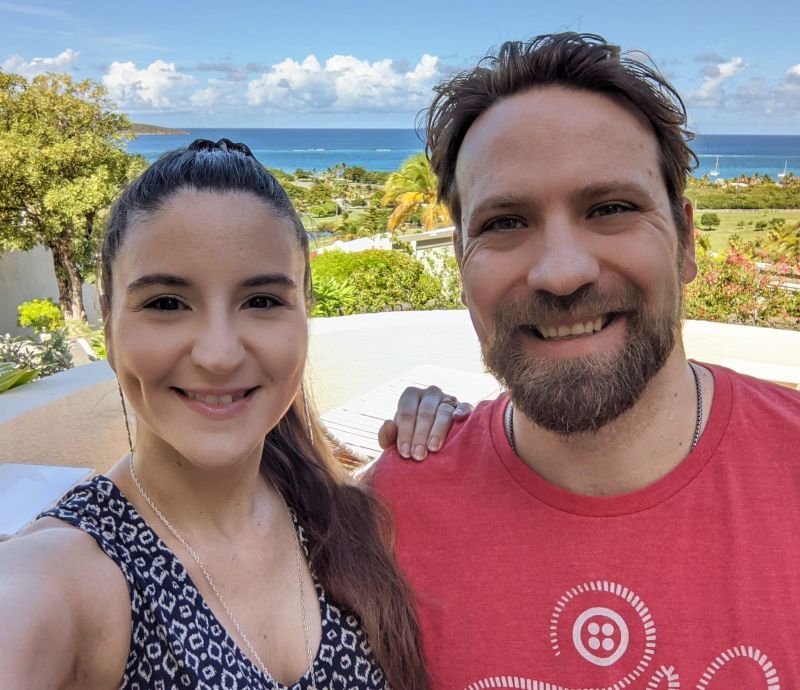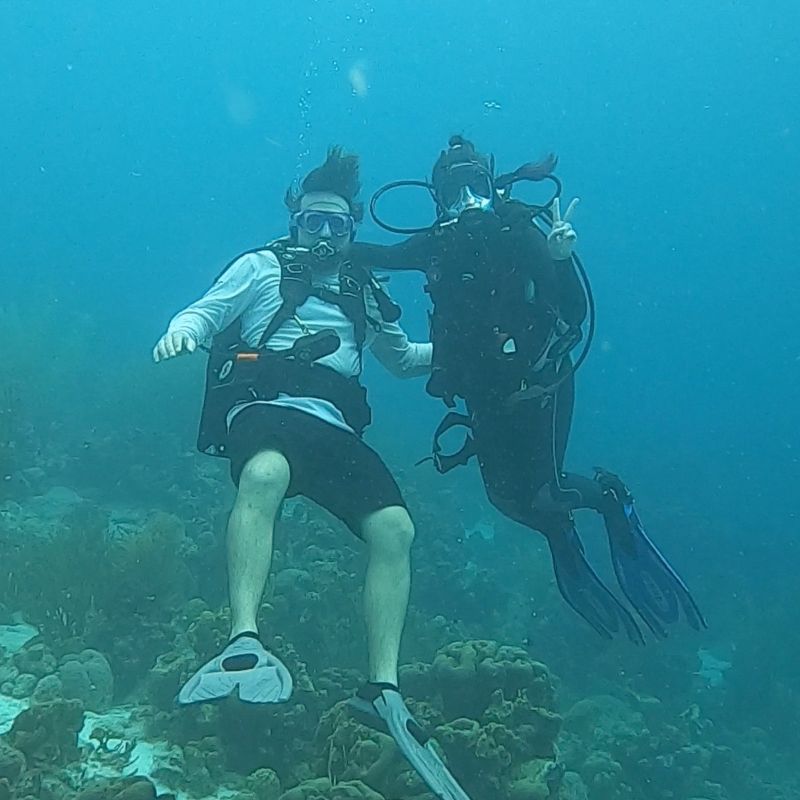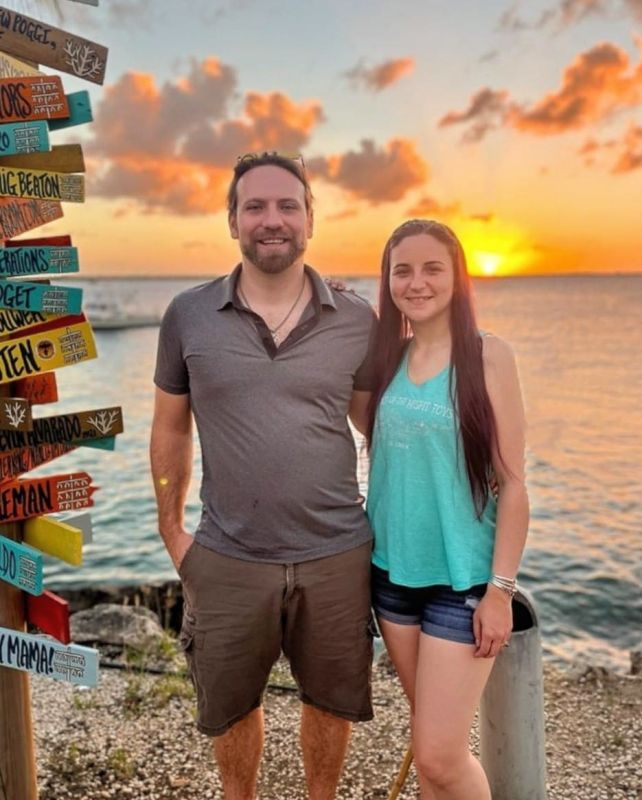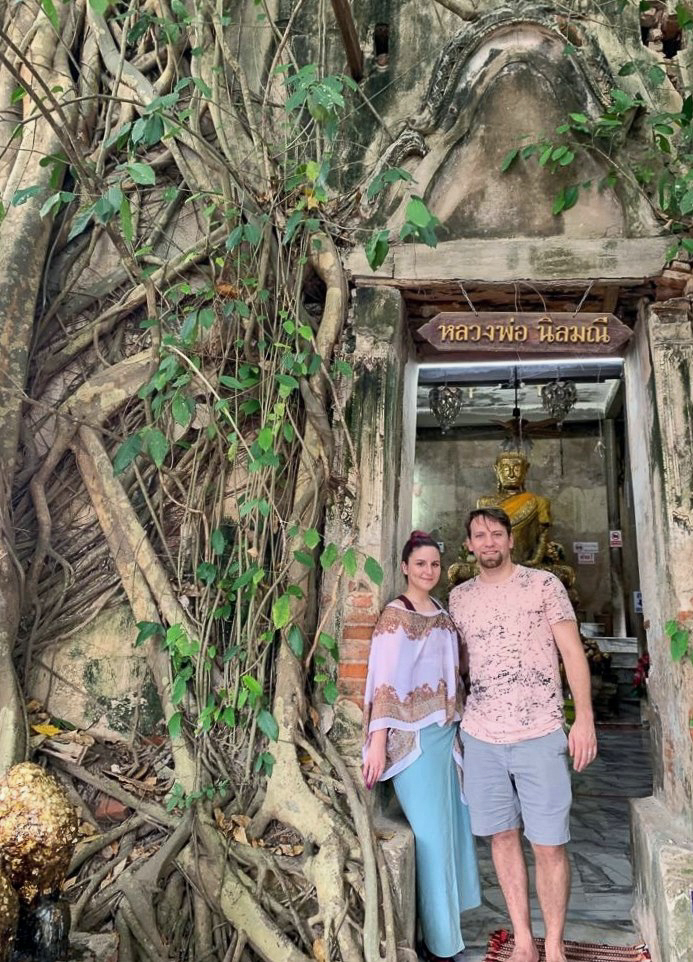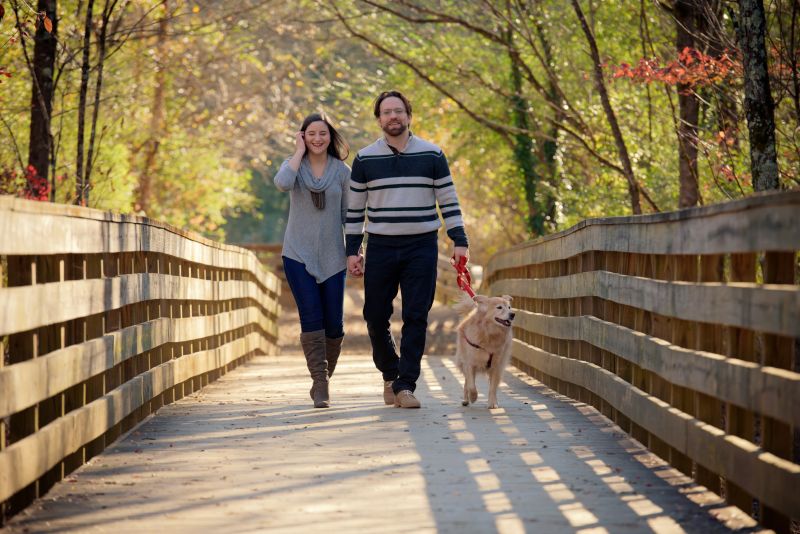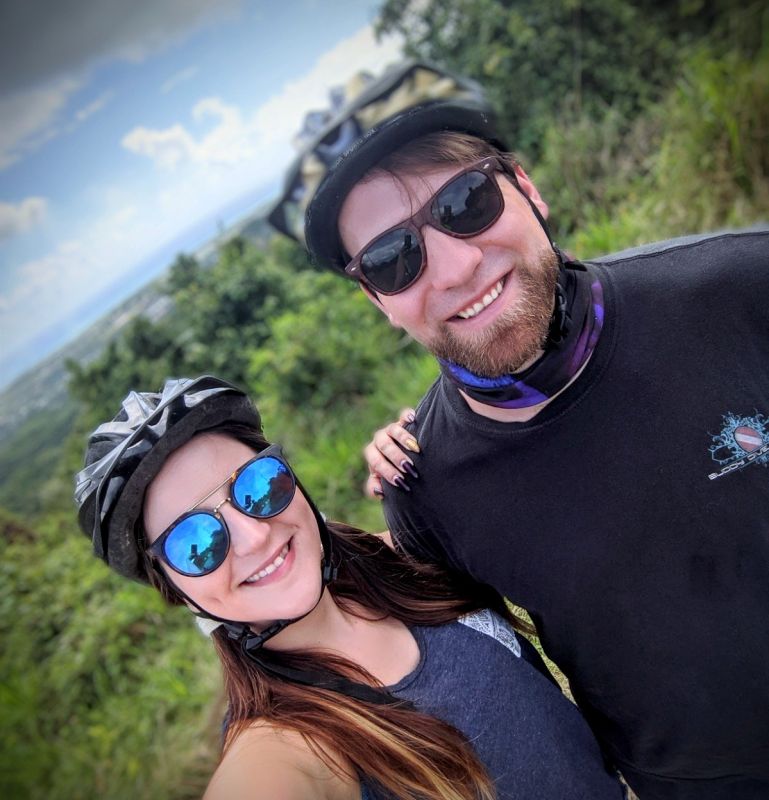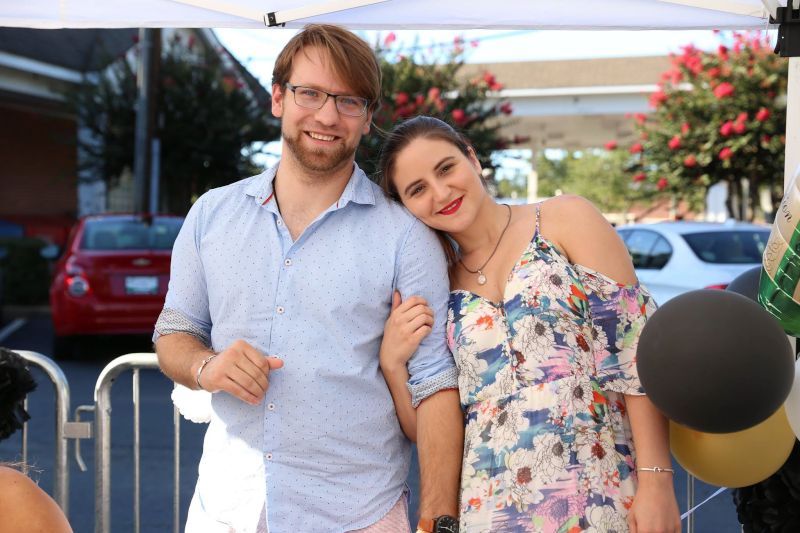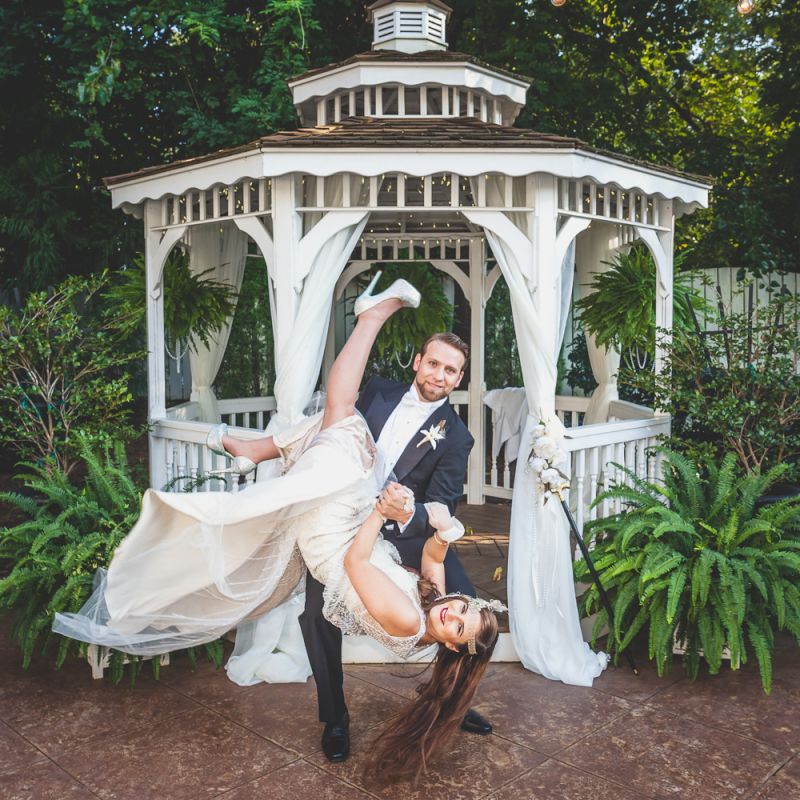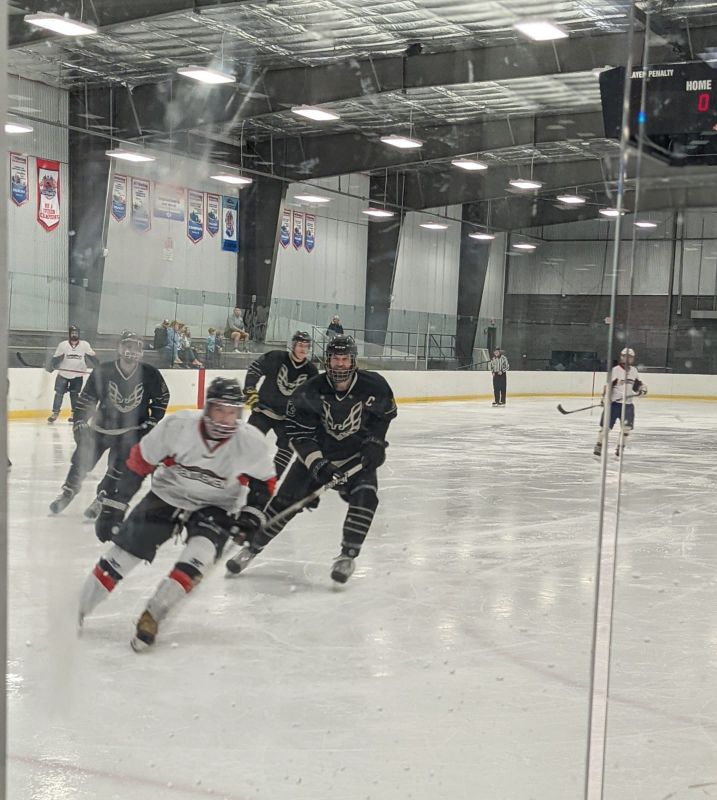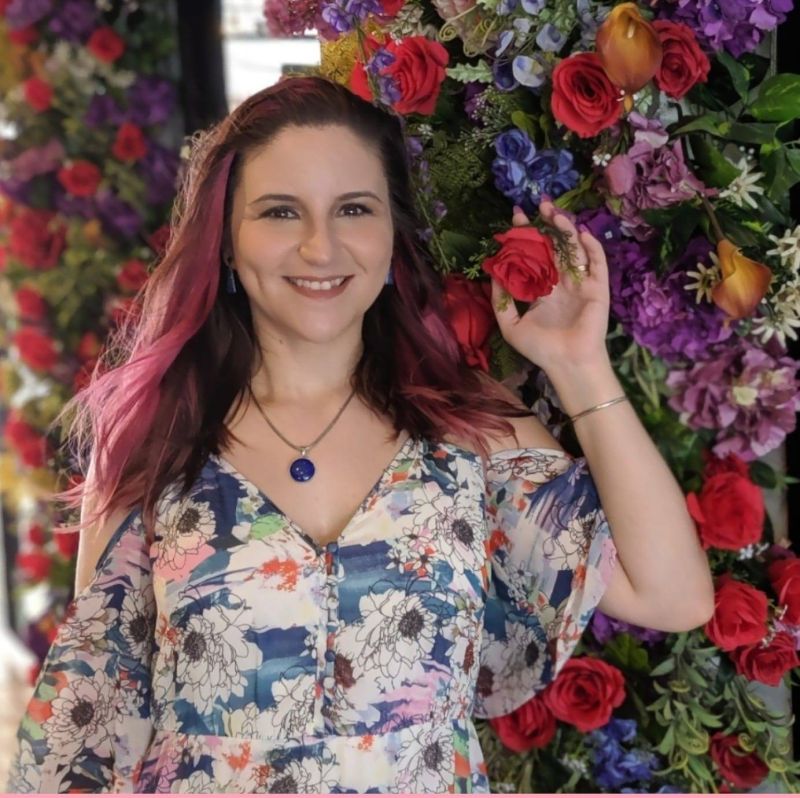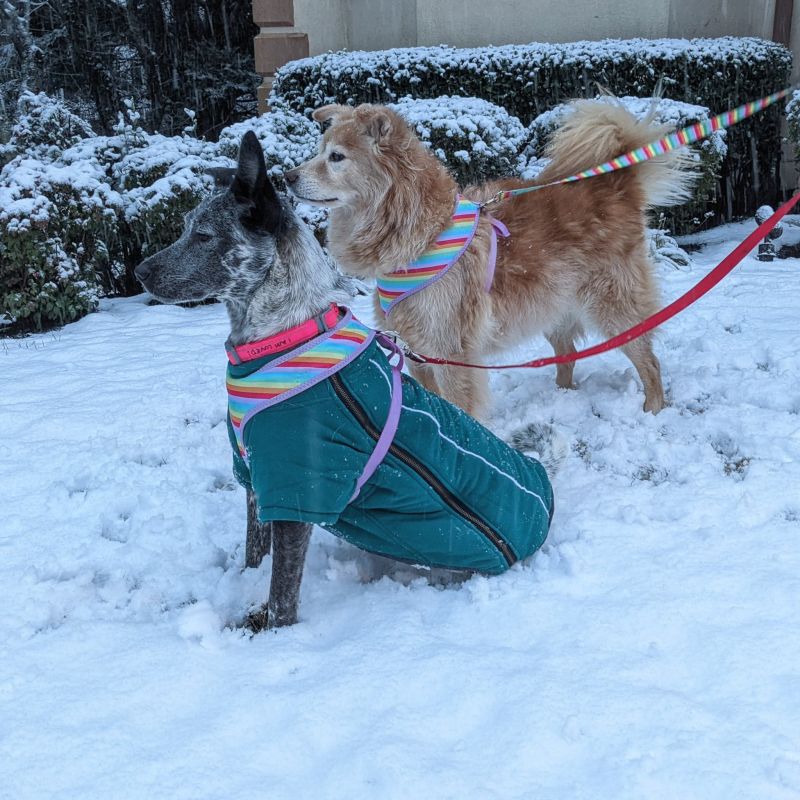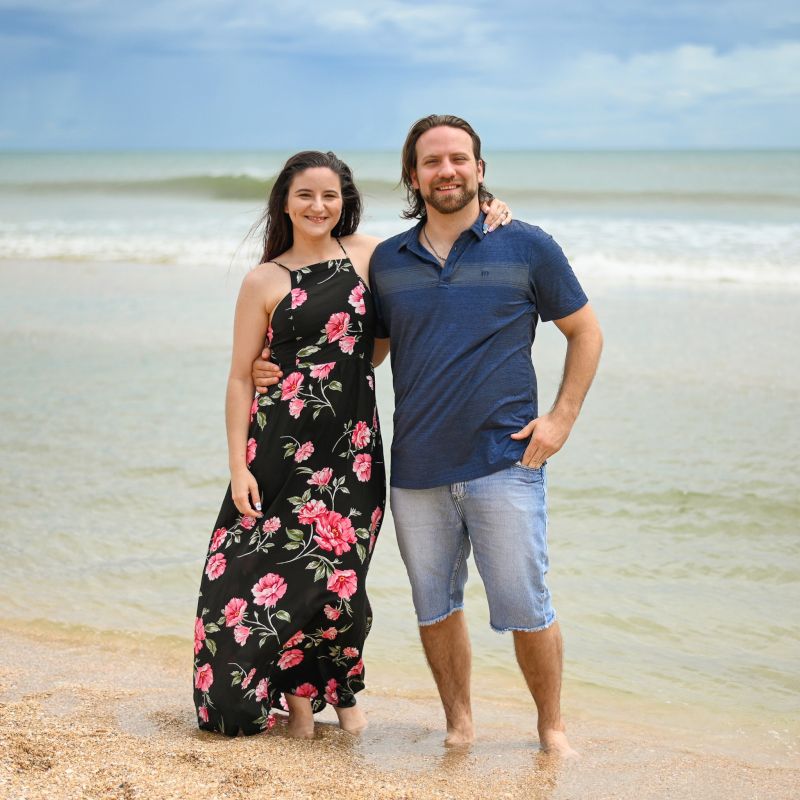 ×
1 / 12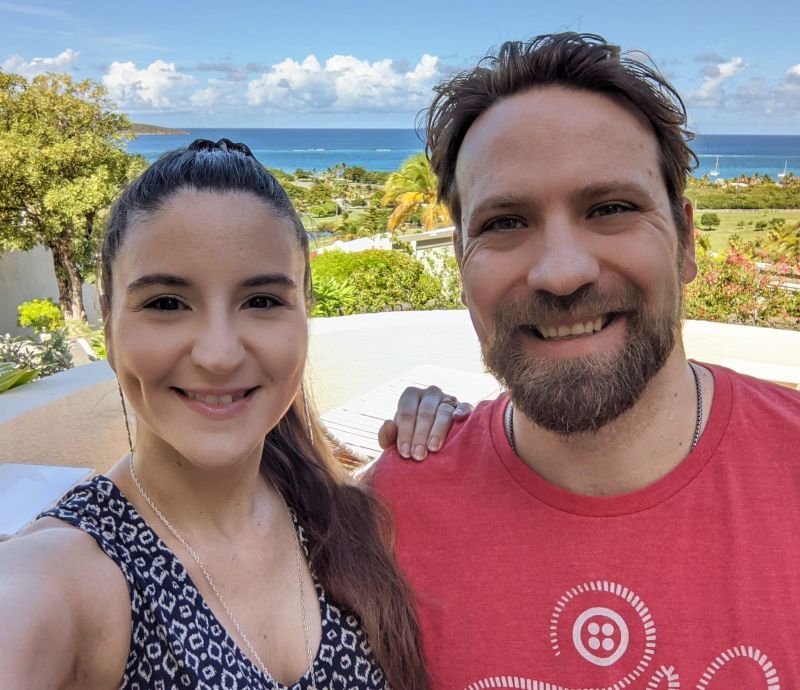 2 / 12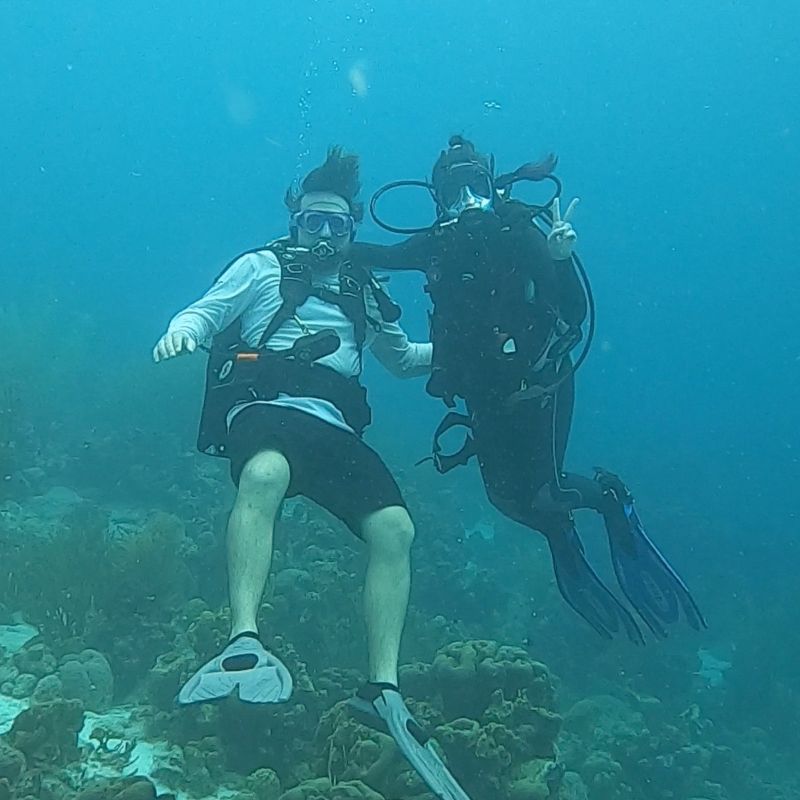 3 / 12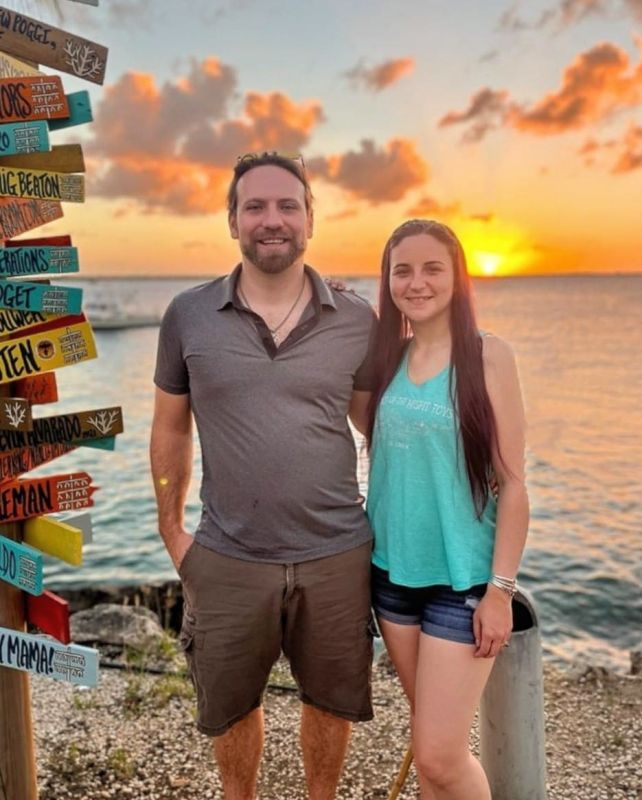 4 / 12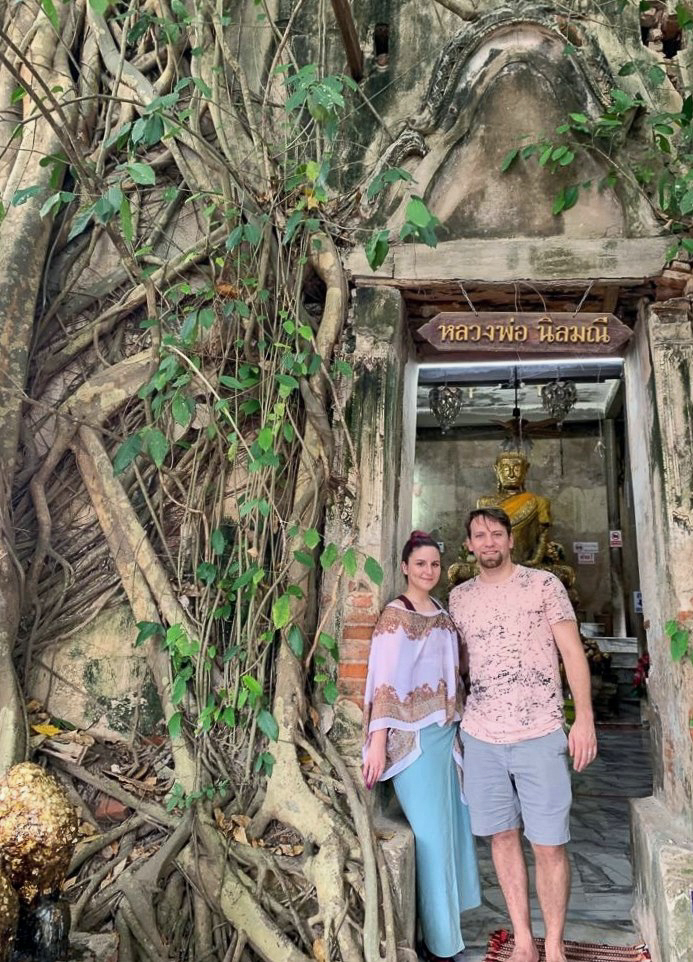 5 / 12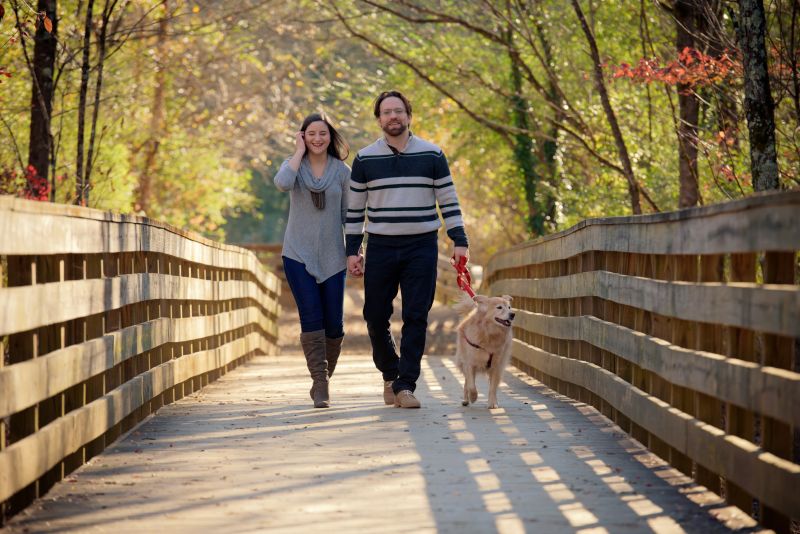 6 / 12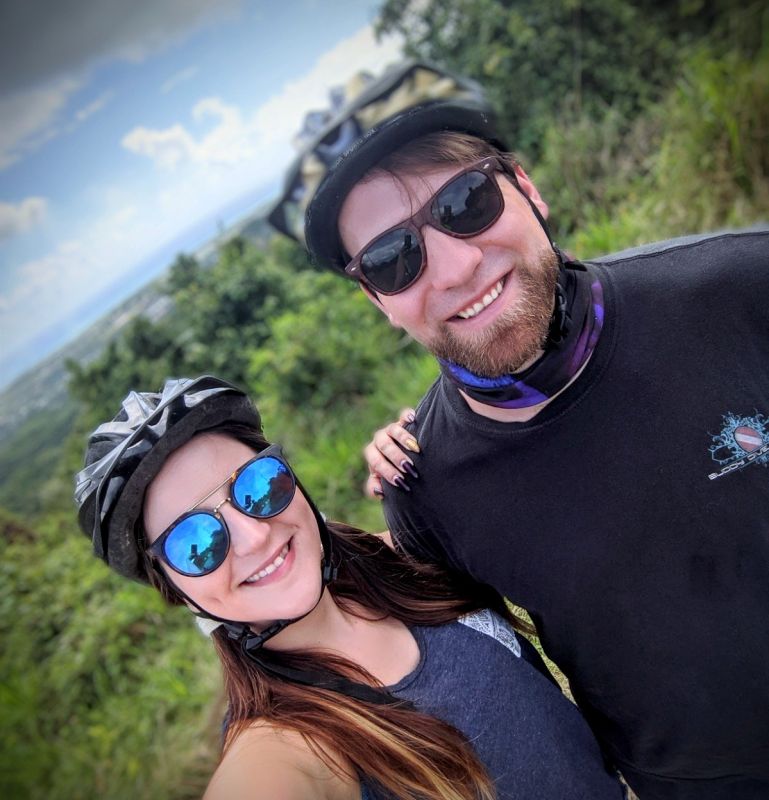 7 / 12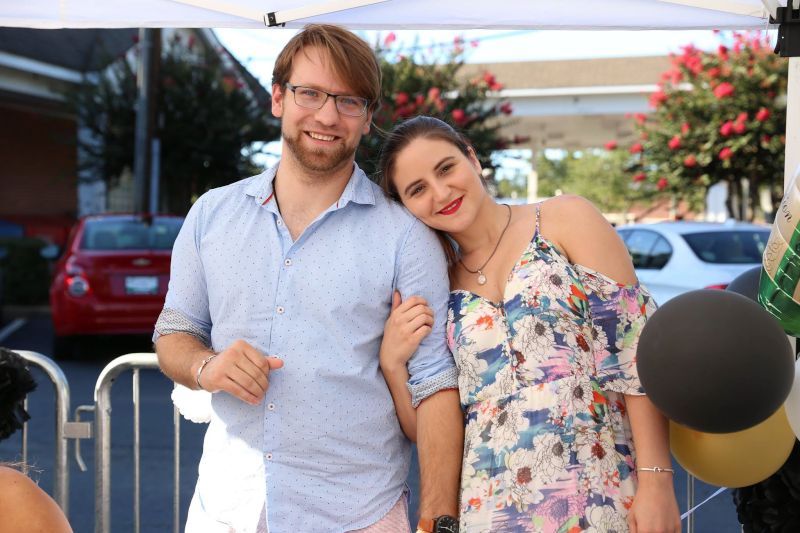 8 / 12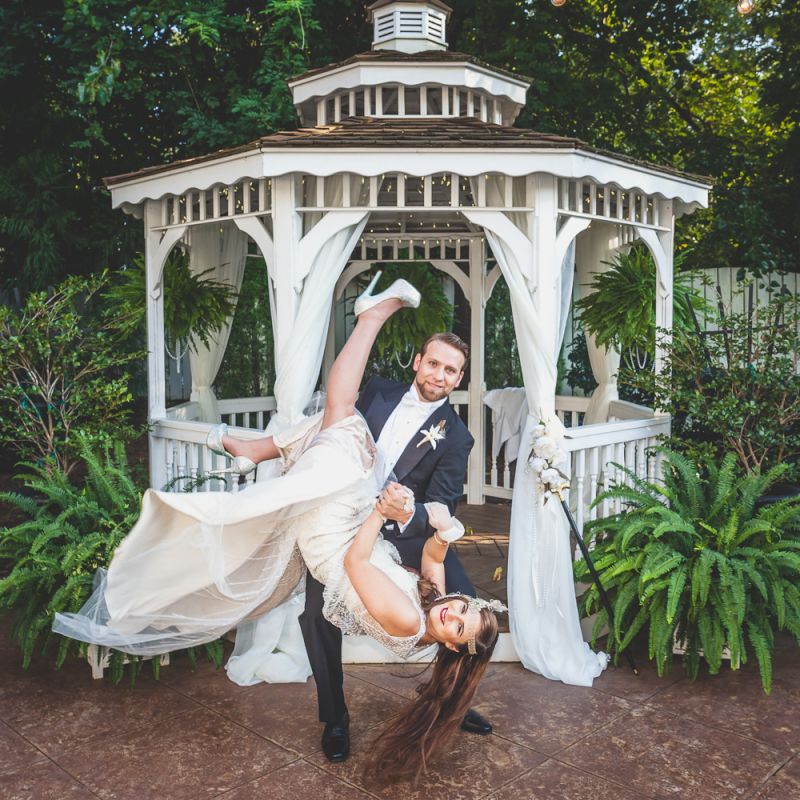 9 / 12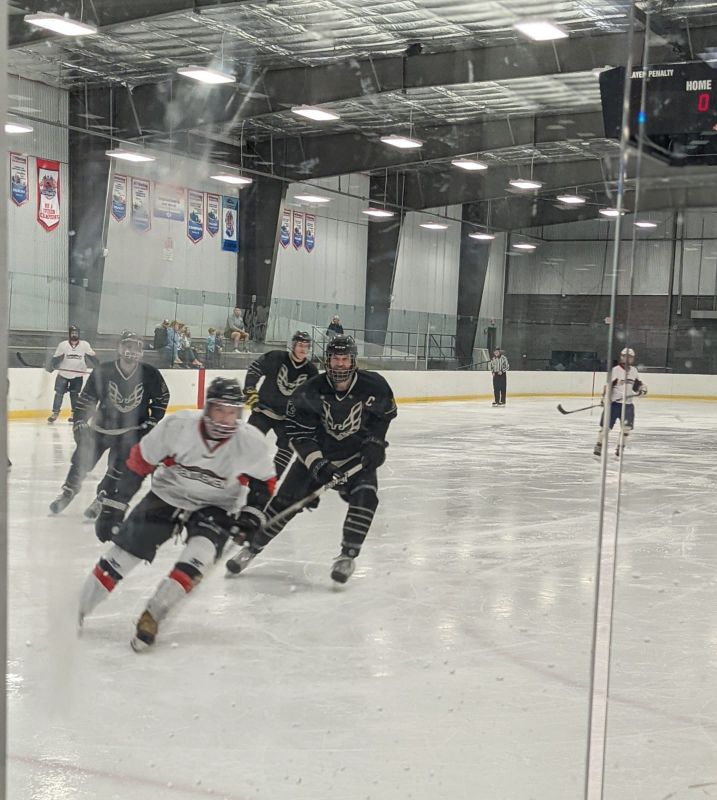 10 / 12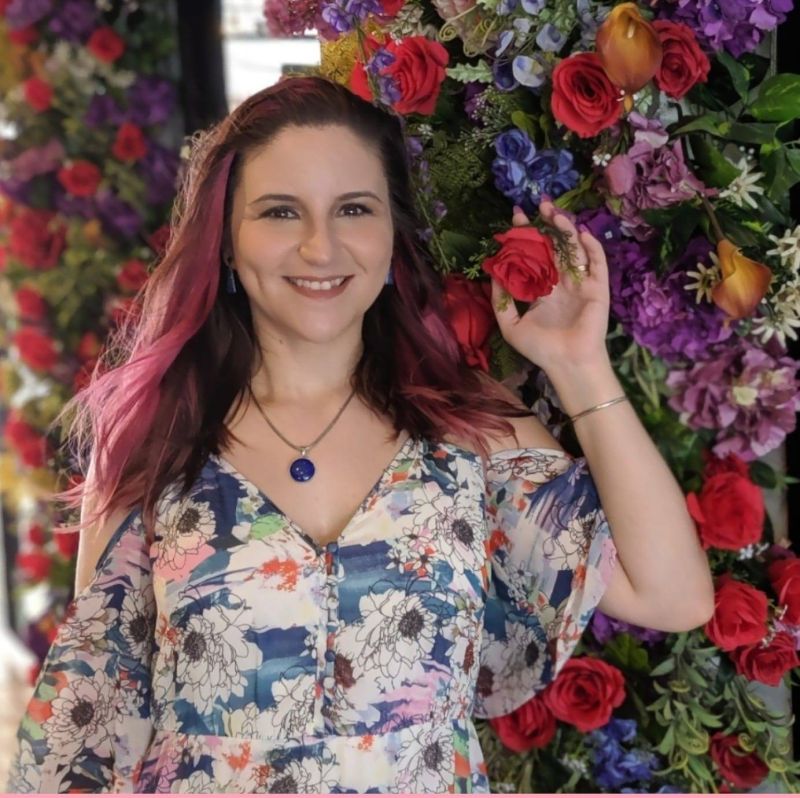 11 / 12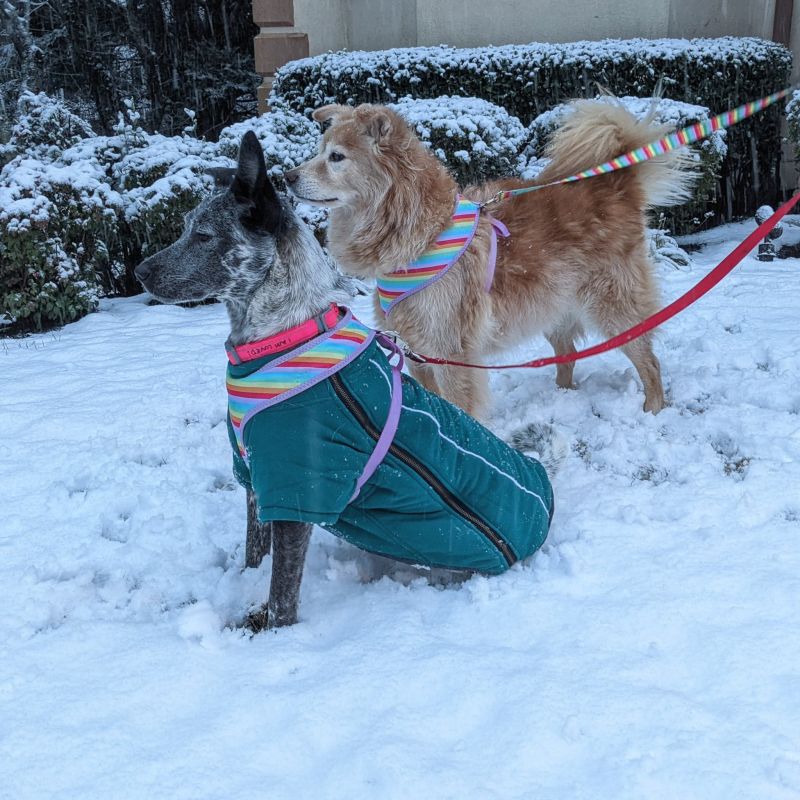 12 / 12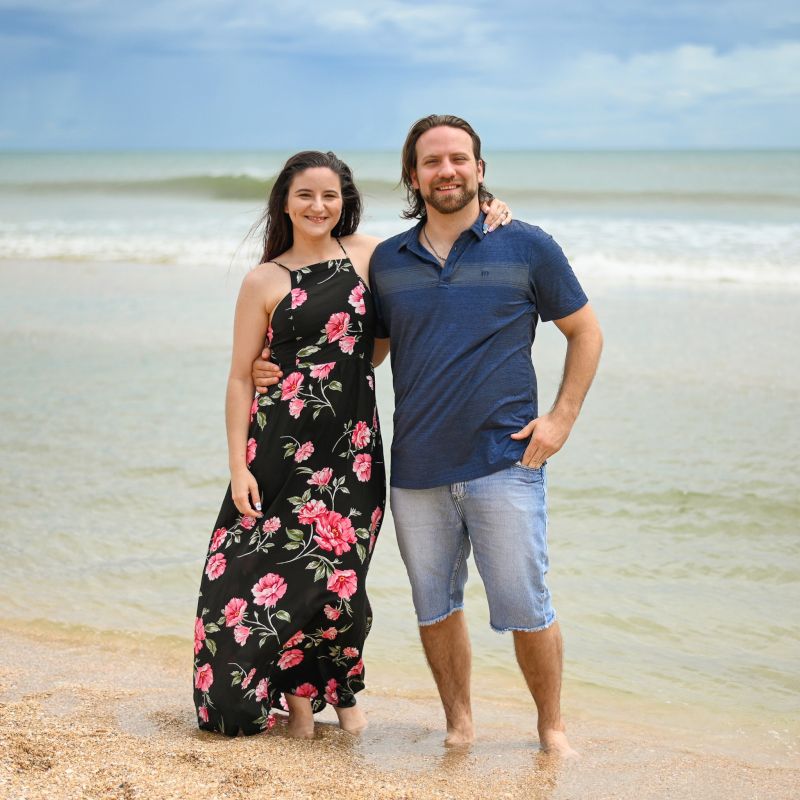 ❮
❯
Our House and Neighborhood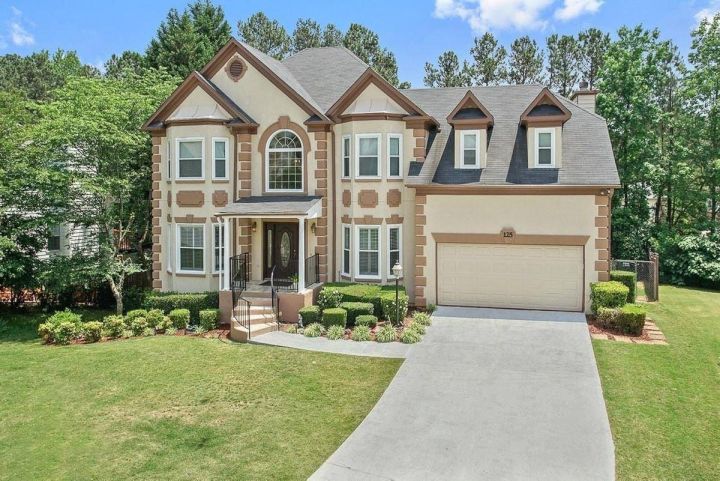 We are very proud of our home and we worked very hard to find a house with our future family in mind. It has 4 bedrooms 3.5 baths, and two offices. There is an updated kitchen with breakfast nook, a formal dining room, a very comfy living room and a cozy fireplace/den room. The basement is finished. It has it's own kitchen and a bedroom with bathroom. We use it when our family visits us while on vacation. Also in the basement, we are creating a small theater with a projection screen for movies!
There is a large fenced-in back yard where we have a small garden and patio. This child will have so much room to run, play, grow and relax with us!
Our neighborhood is small, but over half the families have children of various ages within walking distance. They ride bikes and play in the cul-de-sacs together every day. This is because there are three great schools within one mile of home.
There are so many beautiful parks near us, and Bryan knows all of the trails by heart. Many have playgrounds and picnic areas for a nice day out!
We really love our community, which is filled with wonderful people, places and things to do.
Our Extended Families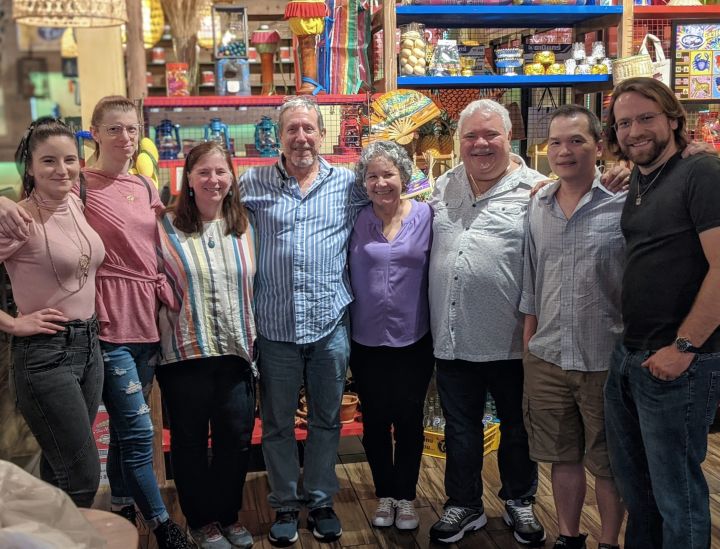 Medina's Family: Medina is very close with her grandmother, who lives just a few miles from their home. She adores her mother and father. This child will be her parent's first grandchild! She has one younger brother, and they are best friends. Her extended family is very big!
Currently, her parents and brother live in the U.S. Virgin Islands. They own a jewelry store, where they all work together and her brother is the silversmith. Medina and Bryan visit beautiful St. Croix for several weeks per year. It is one of their dreams that this child will grow up enjoying the island life!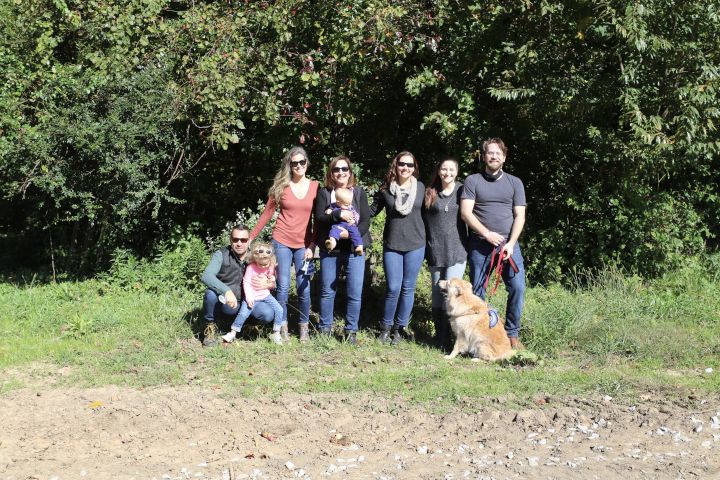 Bryan's Family: Bryan's mother is a therapist, with a focus on child play therapy! His father is retired and now enjoys the extra family time and DIY projects. His grandmother turned 97 this year!
Bryan has an older brother and a younger sister. His younger sister studies psychology and his brother works in restaurant management (when he cooks for everyone in the family it is SO good.) His brother and sister-in-law just had their second daughter - so this child will have cousins close to them in age!
Bryan's immediate family lives nearby! They also have a stunning lake house right on the water, where the whole family gathers for swimming, hanging out and boating in the summer. In the winter, the lake house is warm with great meals, festive fun and fires in the fireplaces.
From Us to You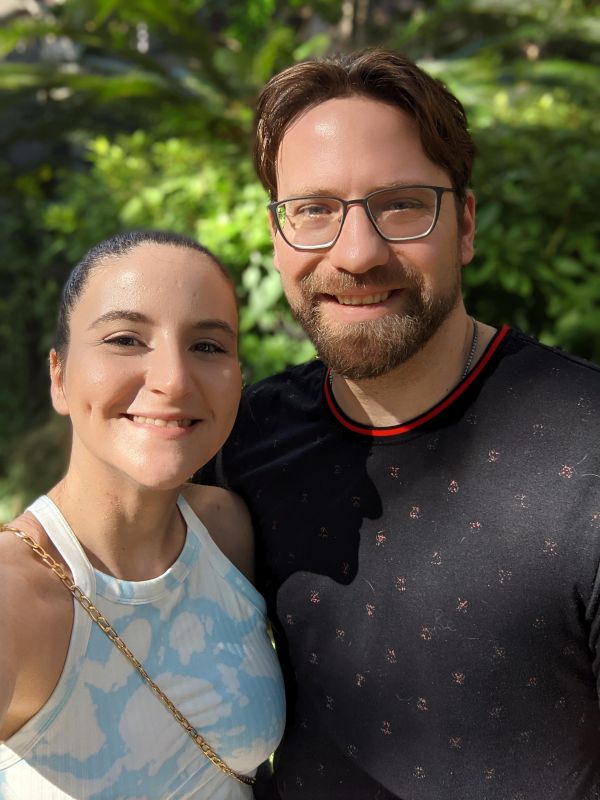 Hello!
It's so hard to put into words what our hearts want you to know. Maybe one day, in person, we will have the opportunity to express ourselves even better than this. Until then, we hope this letter finds you, and thank you so much for reading it.
We know we want to tell you the following things, and we hope you reach out if you ever want to ask us anything else at all.
If you are interested, we would love to be there for you, every step of the way and after. We are glad to share emails, pictures, letters and videos! It's important to us that you know that our hearts are open and we'll be there for you if you need to talk candidly with us during this process.
We promise a safe and comfortable home, filled with love always. In our family, there are so many supportive and nurturing relatives - especially grandparents (and great-grandmas!) There will never be a moment that this child doesn't have someone to turn to or learn from. They will also have several cousins to play with and they all look out for one another. Both of our families have these values. Both families are supportive of this process, and both are just so excited to share all their love and traditions!
We have been friends for 11 years and married for 5 years. So as future parents... our bond is strong. Our families are close friends who know each other well. For years, we've discussed how we would raise our child. We chose our home and neighborhood with a child's growth and development in mind. Medina decided a long time ago to set up her life and her work to revolve around being an active stay-at-home parent. Bryan can work from home whenever needed, and is always free all weekend. His work is very flexible, especially with any matter related to family.
As parents, we will be responsive to our child's every need, and delighted to see every moment of their lives. We will keep them close and treasure them more than anything in the world. It's so important to us that our child will see us as the type of parents who provide balance, encouragement, comfort and warmth. Something else that really matters to us is to find a wonderful blend of education, fun, exploration and making friends. We plan to share all of those experiences with them, especially early on. We want to be involved parents, who promote both structure as well as creative freedom.
Just a little about our pets - they are professionally trained to be kind and gentle. We think that having family pets is such an important foundation for teaching children how to care for nature and others. They are so sweet and cuddly. They will make excellent friends and guardians. Our pets already enjoy all of the other children in the family.
Many of our friends have children, or will be having them soon. We are close to them all and love to spend time with one another. They are just ecstatic about adding kids playdates to those weekends together, and so are we.
We certainly hope that our letter provides you with a little look inside of our hearts and our life together. From our point of view, you are someone we admire, even though we haven't met yet. You're brave, strong and beautiful for going through this process, which we have learned can be so tough. You've created a new little life, and that's truly amazing! We will do everything we can to honor you by raising them right and giving our all.
We can't wait to meet you,
Bryan & Medina
Favorites
Actor
Heath Ledger
Cary Grant
Author
Richard A. Knaak
Lisa Kleypas
Book
A Transition to Advanced Mathematics, 7th ed.
The Lion, the Witch and the Wardrobe
Candy Bar
Butterfinger
Midnight Milky Way
Cartoon
One Piece
Sailor Moon
Childhood Memory
Playing hockey on the tennis court with my history teacher and friends during lunch period in middle school
Summers with my grandparents! (picking berries, making crafts, playing in the kiddie pool, afternoon popsicles, collecting snails... lol)
Childhood Toy
My floor hockey set. We would play in the basement with mini-goals and foam balls
Big Bear - A large bear that "protected" me from bad dreams.
Children's Book
Thomas the Train Books
The Very Hungry Caterpillar by Eric Carle
City
Cluj-Napoca (Romania)
Christiansted, St. Croix
Classic Movie
Monty Python and the Holy Grail
His Girl Friday and Gigi
Color
Green or Purple
Green
Day of Week
Thursday and Saturday
Saturday
Dessert
Raspberry Sorbet
Flan
Disney Movie
Pirates of the Caribbean
Dumbo
Dream Car
Tesla Model 3 Performance Edition
1959 Packard Clipper
Dream Job
Software Engineering (what I do now!)
Antique Toy Museum Curator
Dream Vacation
Revisiting the beaches of Thailand
Two months in South-East Asia
Family Activity
Movie Night
Huge Holiday Dinners Together
Flower / Plant
Swiss Chard
Spider Lily
Food
Curry & Pho
Sushi or Thai
Form of Exercise
Running (I run every day!)
Squats, Yoga, Dancing
Fruit
Dragonfruit
Blackberries, genips & mangosteen
Hobby
Building computers and servers
Antique & vintage toy restoration
Holiday
Christmas
Halloween
Holiday Song
Who Spiked the Eggnog, by Straight No Chaser
Holiday Tradition
The tradition of playing with goofy toys that my Dad brings to Christmas (last year was nerf stuff!)
Creative costumes, having the BEST candy in the neighborhood and creating a grand Halloween doorstep entrance for Trick-or-Treaters
Ice Cream
Cookie Dough
Dark chocolate
Junk Food
Frosted Flakes
Drakes Yodels
Leisure Activity
Running, reading and some video gaming
Playing with our pets, visiting with Grandma and occasionally playing computer games.
Memory with a Child
I taught swimming when I was younger. Several students I had for 2-3 years, they would get so excited to see me and would practically push me into the pool with hugs!
Babysitting! I loved coming up with new adventures and activities for the children!
Memory with Spouse
Sitting on the beach in Thailand looking at stars
Before we were dating, I was working three jobs. So, I hadn't planned on doing anything for my birthday. Bryan put together a whole birthday party for me. It was AMAZING!
Movie
Interstellar
Howl's Moving Castle
Movie Munchie
Sour Gummies
Sour Punch Straws
Movie Quote
We are still pioneers, we have barely begun. Our greatest accomplishments cannot be behind us, cause our destiny lies above us.
Movie Type
Adventure
Fantasy or Adventure
Musical
Greatest Showman
The Phantom of the Opera
Nursery Rhyme
Teddy Bears Picnic
Olympic Event
Ice Hockey
Speed Skating
Personal Hero
My uncle Brent, who encouraged my curiosity in technology.
My Papa Jack
Quality about my Spouse
Medina is selfless. She cares more about everyone around her than anyone else I've ever met.
Bryan is very kindhearted, loyal to everyone he cares about, and he's so intelligent!
Quote
I don't like work--no man does-but I like what is in the work-the chance to find yourself. Your own reality-for yourself not for others-what no other man can ever know. They can only see the mere show, and never can tell what it really means.
"Sky above me, earth below me, fire within me."
Restaurant
Pho Dai Lo 3
Osteria Mattone
Sandwich
Turkey Sandwich with spicy mustard
Turkey & Provolone Sub
Shopping Store
Microcenter
I'm embarrassed to admit that it's Marshalls! I also like thrifting.
Song
Coyote - Mako
You're my Best Friend by Queen, and I Like It by Cardi B
Sport to Watch
Ice Hockey
Hockey
Sports Star
Connor McDavid
Sports Team
Pittsburgh Penguins
Subject in School
British Literature
Political Science, Art & Latin
Superhero
Loki (technically he's sometimes a bad guy, but I love his sense of humor)
Nightwing
Thing to Cook
Cajun style Chicken
Fried Chicken & Vegetarian Red Curry
Time of Day
5:30 AM. It's very quiet, peaceful.
5PM
Tradition
Making tea every day.
TV Show
Sherlock
Law & Order, The Handmaid's Tale & 90 Day Fiance The Other Way
TV Show Character
Zorro (from One Piece)
Police Captain Olivia Benson from Law & Order
Type of Music
Alternative Electronic, Classical Violin
I love all music, but if I had to pick... Rock, Soca, and Electronica
Vacation Spot
Railay Beach, Thailand
St. Croix USVI, Bonaire, Thailand
Video Game
Rocket League
The Sims