1-800-ADOPTION
Thank you for viewing our profile
If you would like to learn more about us, please call 1-800-ADOPTION (2367846), fill out the form at the bottom of our on-line profile page, or email us at bp_information@americanadoptions.com.
To revisit our on-line profile page and view our profile video at American Adoptions, simply use your mobile phone to scan the QR code on the right. We are looking forward to hearing from you!
Brandon & Lynne
We wish to express our appreciation that you are taking the time to get to know us. We believe that adoption is truly a gift of the heart and cannot wait to share in this journey with you. With all the love and joy we have to share, we know that we will make amazing parents!
About Us
Job
Project Manager
Certified Clinical Research Coordinator
Education
Bachelor's Degree in History
Vocational Degree
Relationship
Legally Married
Our Most Memorable Moment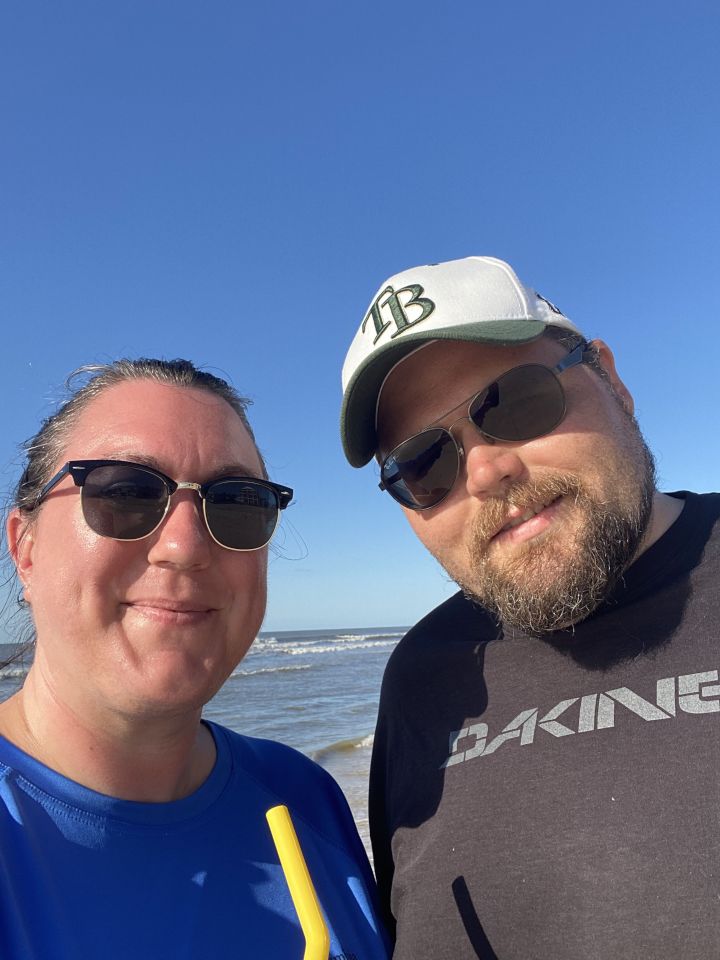 Our most memorable moment is how we came to be engaged. Lynne's mother and brother came to visit us in Florida for her mother's birthday. We rented a beautiful condo on the shores of Bradenton Beach for a weekend get away. Brandon had spent the days leading up to the vacation researching local baker's for the perfect birthday cake. We spent the weekend together as a family, enjoying the beach, local restaurants and family game time in the condo.
When it came time for the birthday celebration, Brandon explained to everyone that the cake had ribbons under the frosting and hanging over the edge of the plate that contained birthday wishes for everyone for the year like a fortune cookie. He made sure that everyone knew which color ribbon was theirs to retrieve as we sang happy birthday. One by one, our family removed their ribbon from the cake and read out loud their well wishes. When it came time for Lynne to retrieve hers, she struggled a bit only to discover a ring attached to the end hidden by cake frosting. She asked at first why Brandon had bought her mother a ring and then quickly realized it was for her as Brandon stood on one knee in front of her. And of course she said yes!
What it Means to be a Parent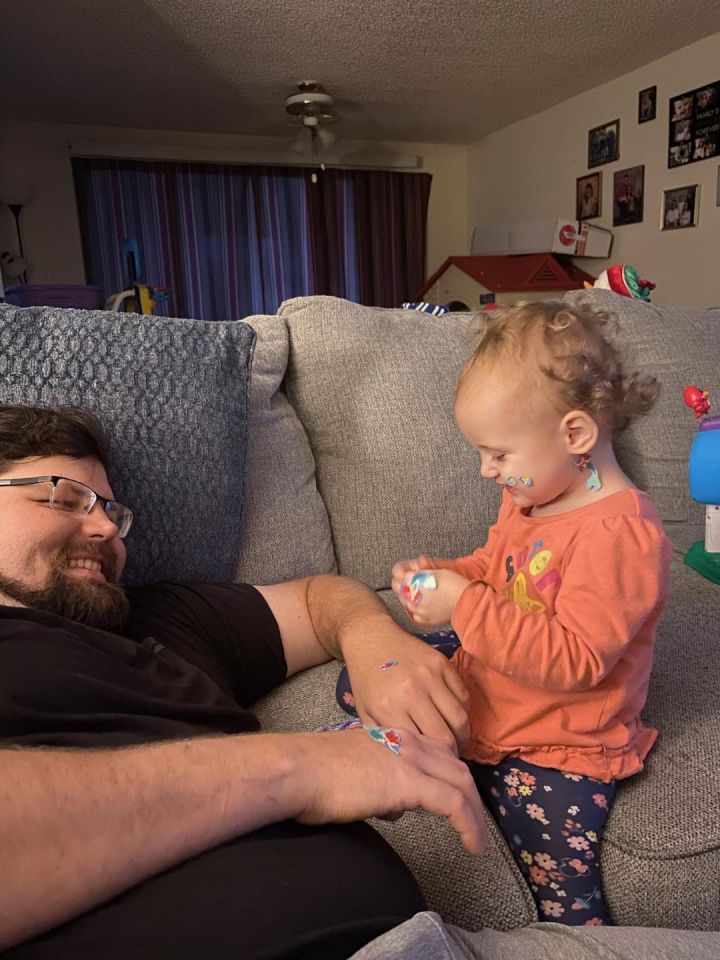 What it means to be a parent is to love unconditionally; to raise a child in an environment where they are free to be who they are meant to be. Being a parent means doing what you can to create an environment to keep a child safe, which allows them to grow into healthy, happy and well-adjusted adults. We hope to raise them knowing they are loved and accepted just for being who they are. We know that as they grow into the person they were meant to be that our love and parenting style must also grow into what they need.
We know that every child we are blessed to raise will have their own personality and be their own person and we look forward to getting to know that person and loving them completely. We have been looking forward to expanding our family for quite some time and will provide all the love, devotion and support that any child could ask for. We are very much looking forward to our family growing through adoption.
Qualities We Love, Admire and Respect in Each Other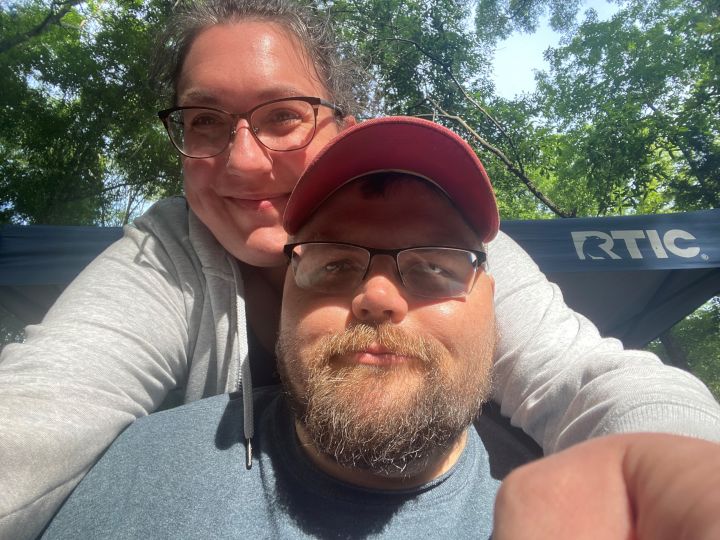 Lynne About Brandon :Brandon has been such a constant in my life from the moment I met him. He is more than I could have ever asked for in a husband and partner. He is loving, caring and always makes me laugh. He has an amazing work ethic and always makes time for family. His devotion to family is one of the many qualities I hope he is able to share with a child. We have been trying to expand our family for quite some time now and I cannot wait for this new adventure in our lives with him. I have no doubt he will be a wonderful father and will provide all the love, attention and support any child could ask for.
Brandon About Lynne: Lynne is my best friend and I am truly blessed to have such a supportive, loyal and strong person in my life. She is a solid rock and foundation for the life we hope to achieve together. I am so excited and eager to add a child to our growing family. Lynne will shower a child with so much unconditional love and support. She will strive to teach a child to be a good, respectful and loving person. We hope to treasure each and every moment as parents together.
Photos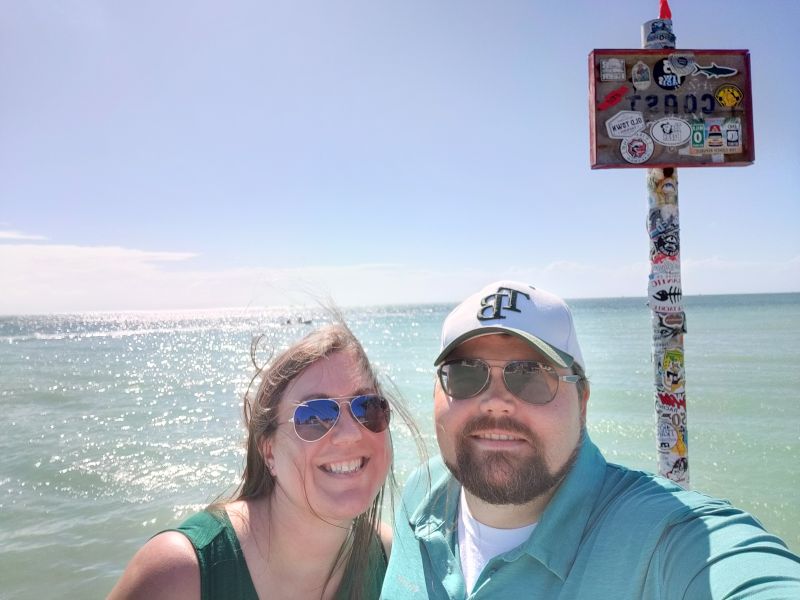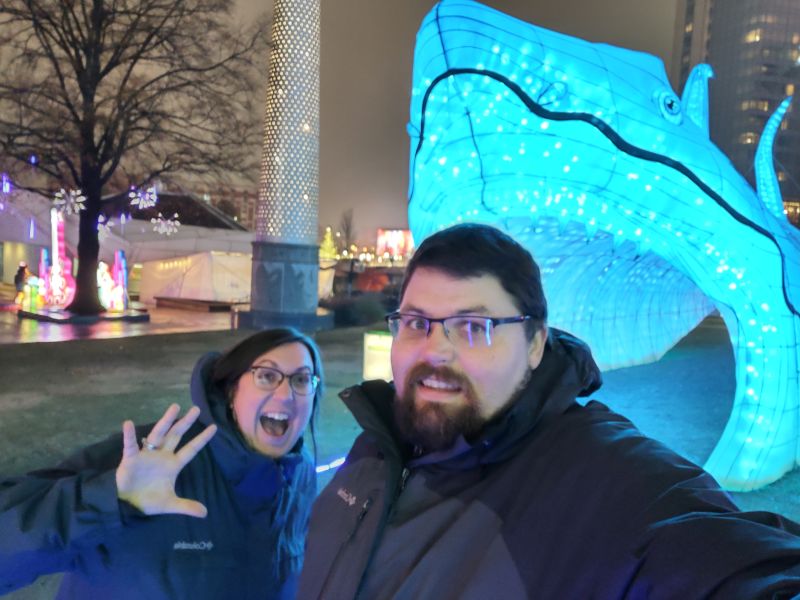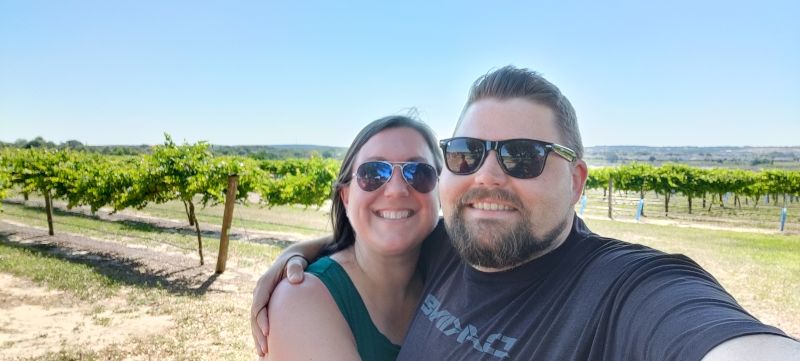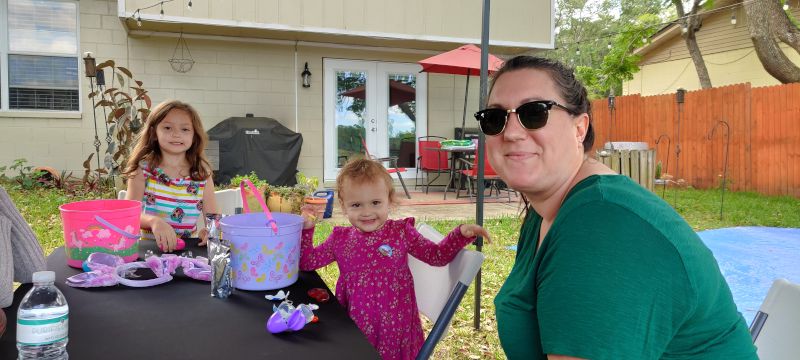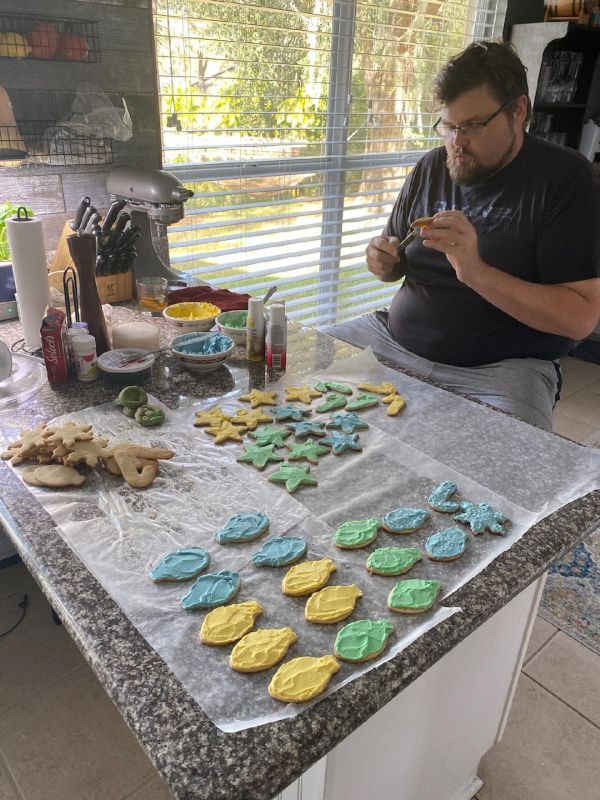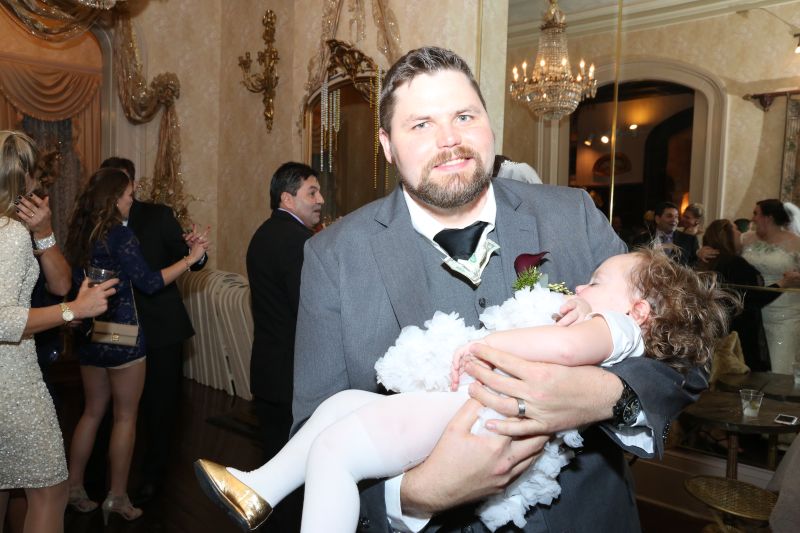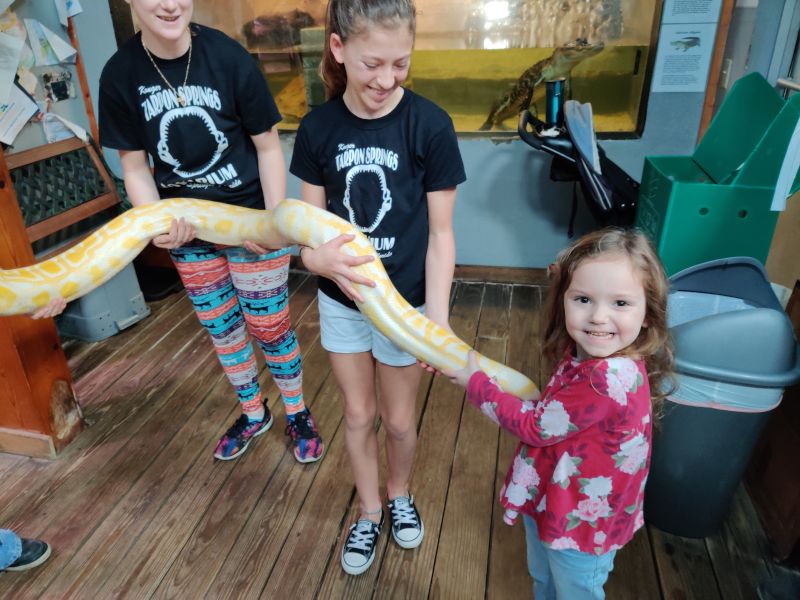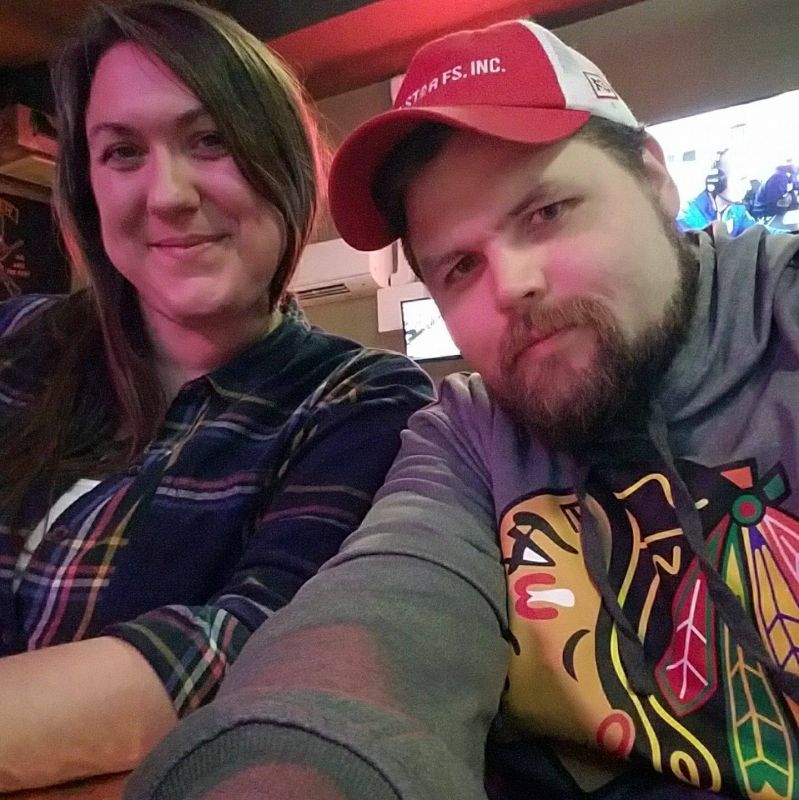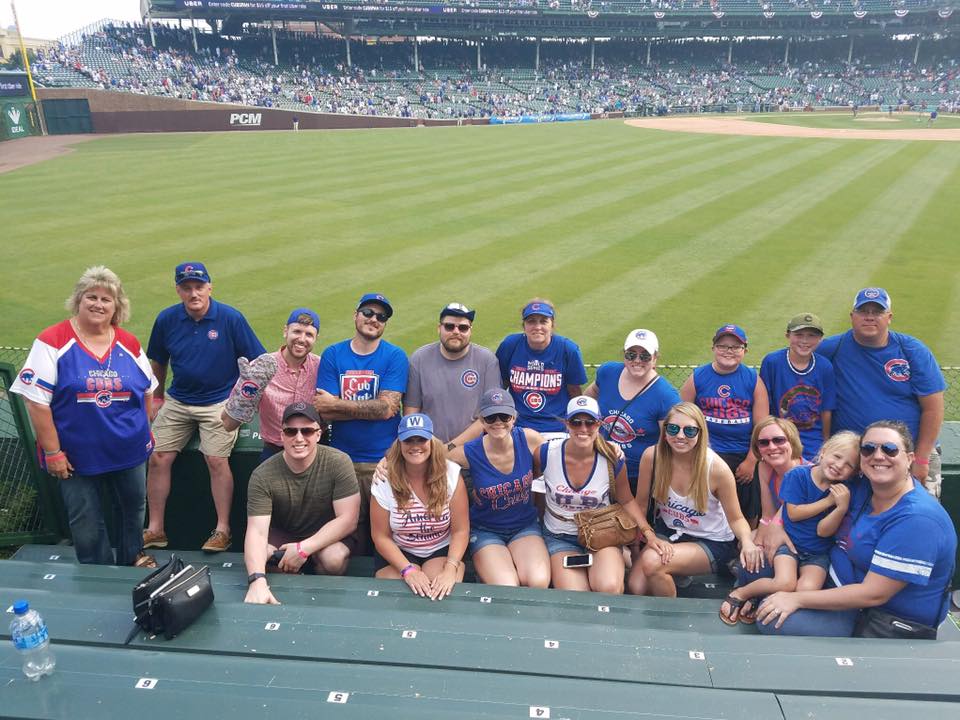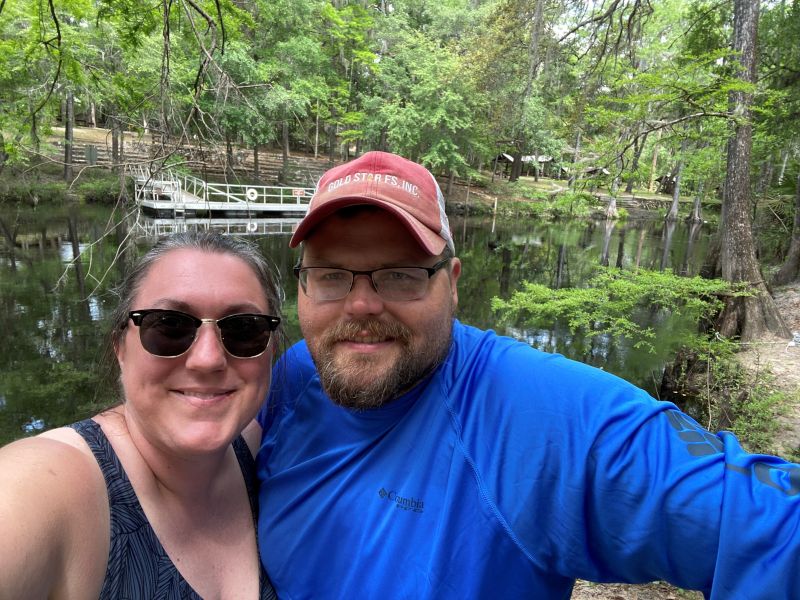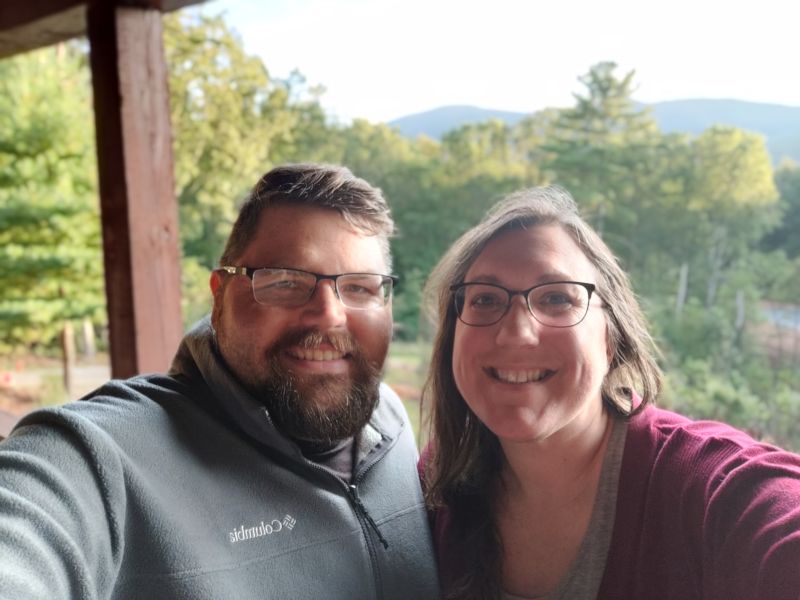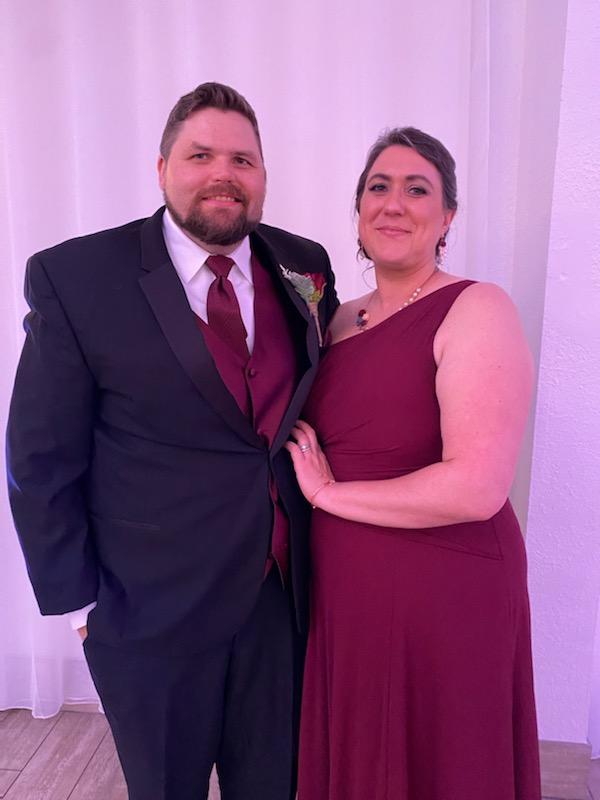 ×
1 / 12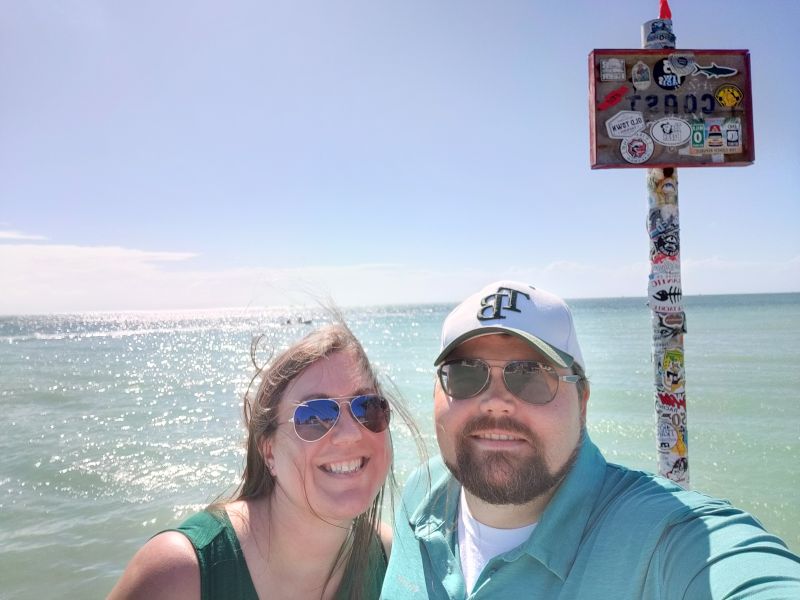 2 / 12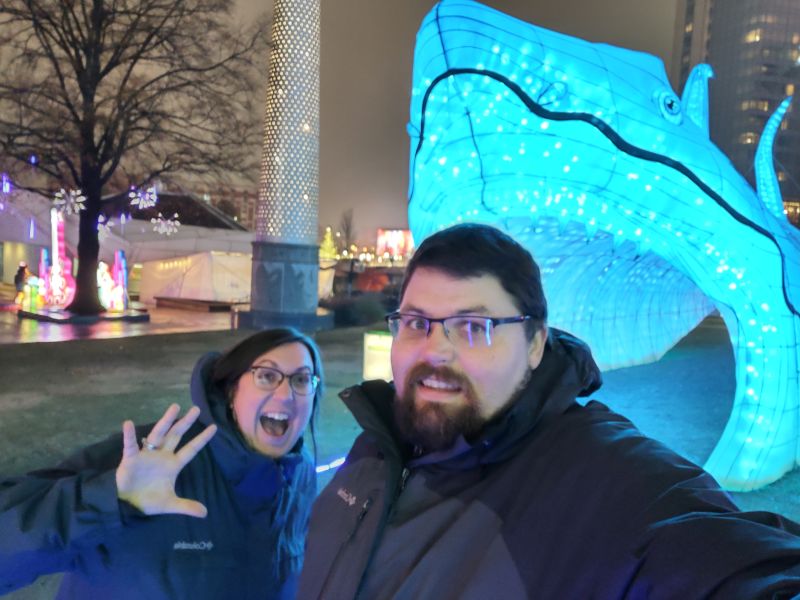 3 / 12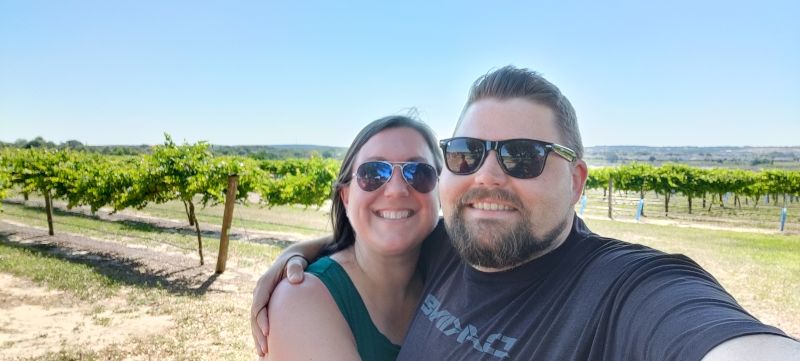 4 / 12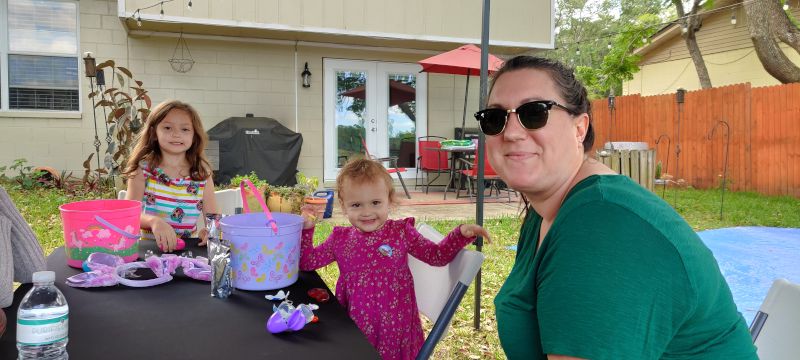 5 / 12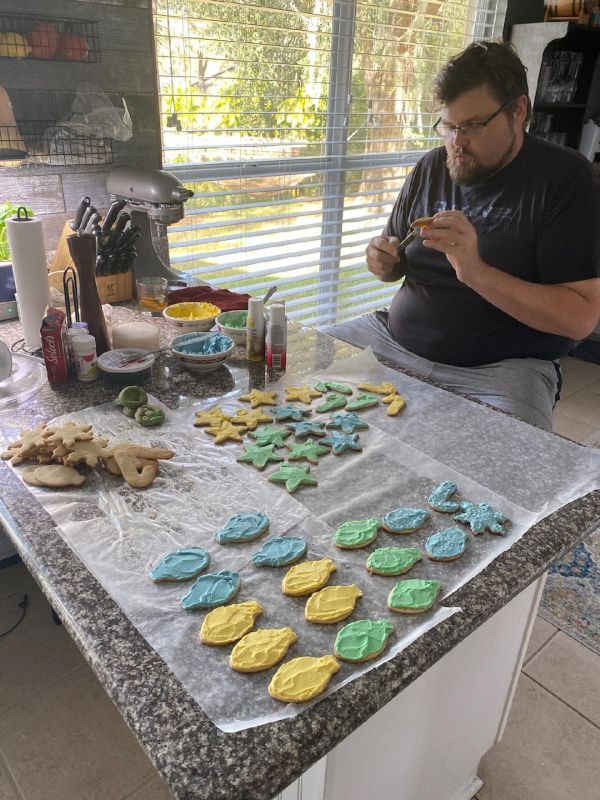 6 / 12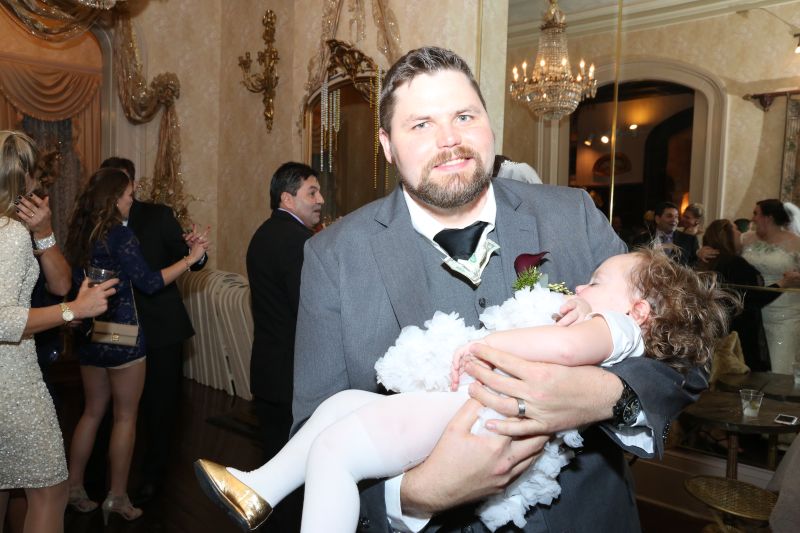 7 / 12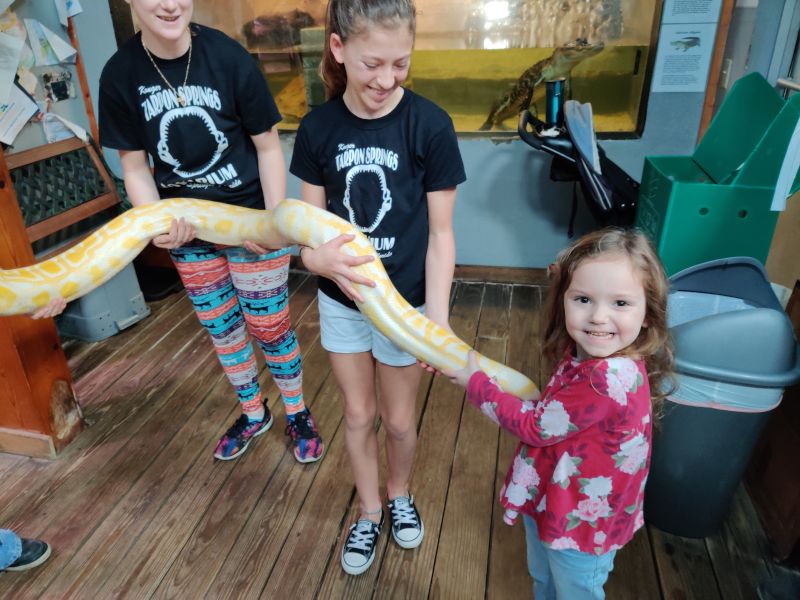 8 / 12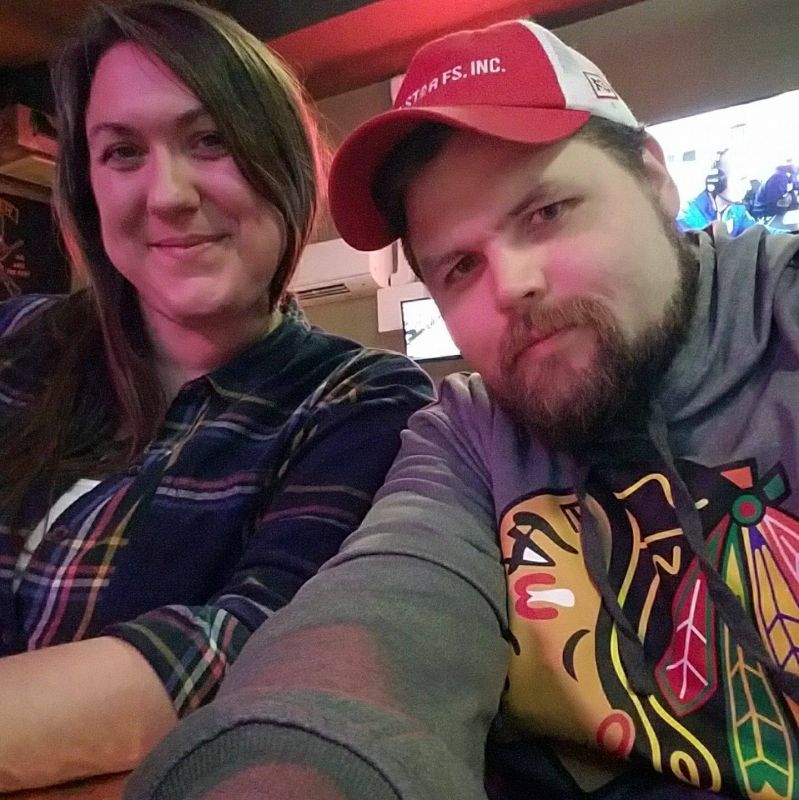 9 / 12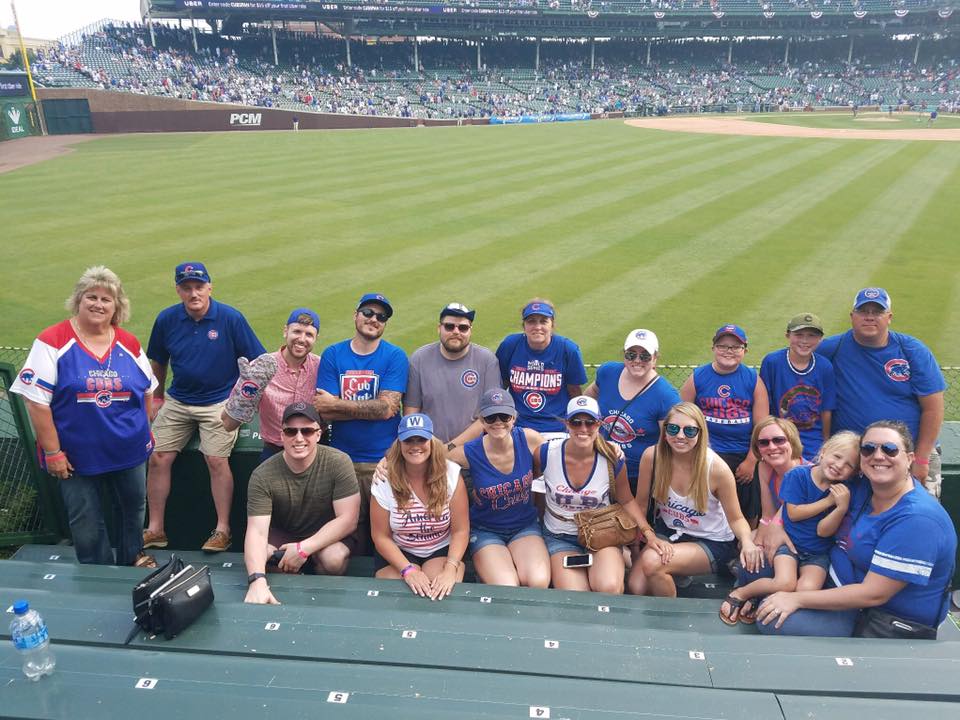 10 / 12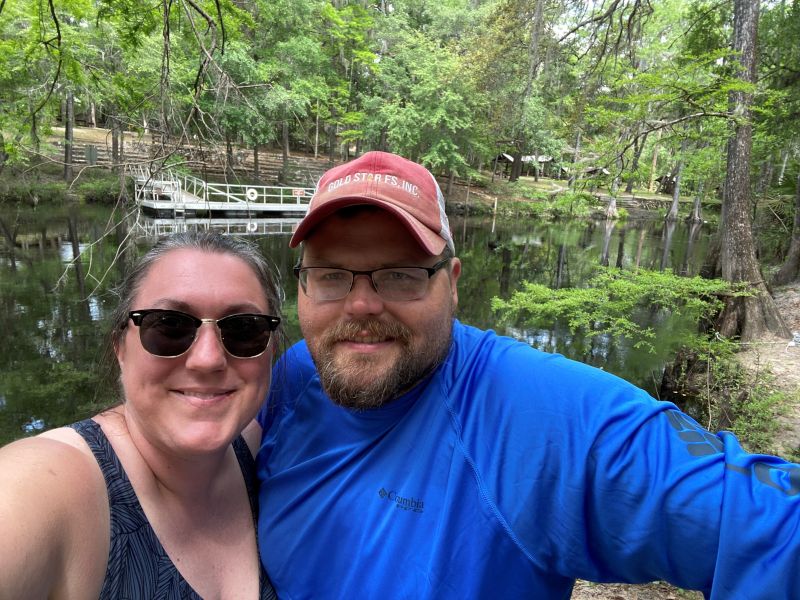 11 / 12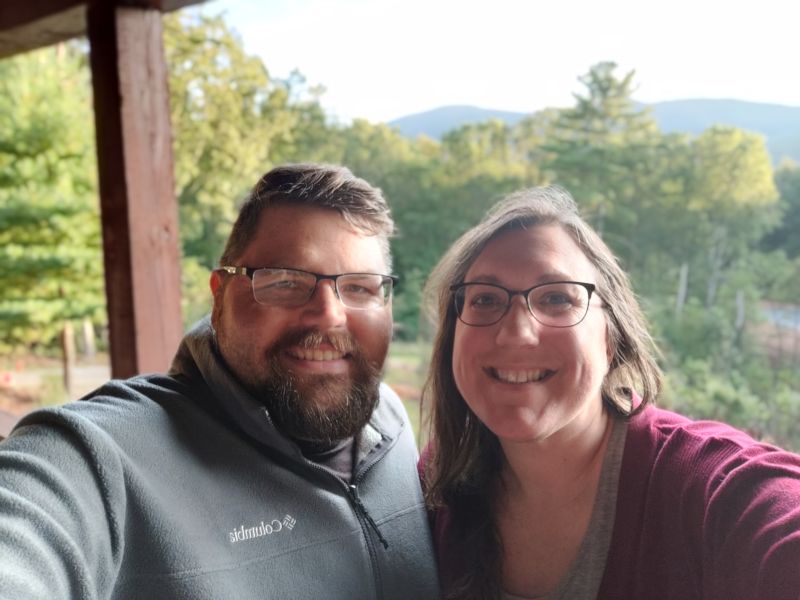 12 / 12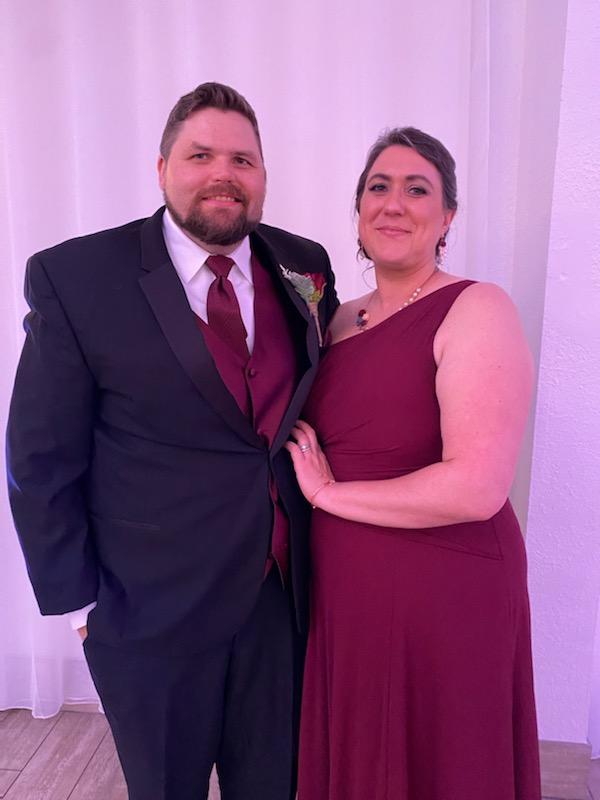 ❮
❯
Our Extended Families
What greater joy is there beyond family! All of our parents are eager to be present in the lives of their grandchildren and take great interest in caring for them in a way only grandparents can. With Brandon's mom and grandmother living nearby along with his sister's family, we get together often. Lynne's mom resides in New York on beautiful Lake Ontario and her brother resides in sunny Los Angeles. We often travel to Illinois and Iowa as well to visit with Brandon's father's family which includes two more siblings and a large extended family filled with too many cousins to count! Although they are often busy with the family business of running a farm, they always make time for family and we see them quite often. Holiday's together, special trips and sleepovers with with our large family are all memories our children will have.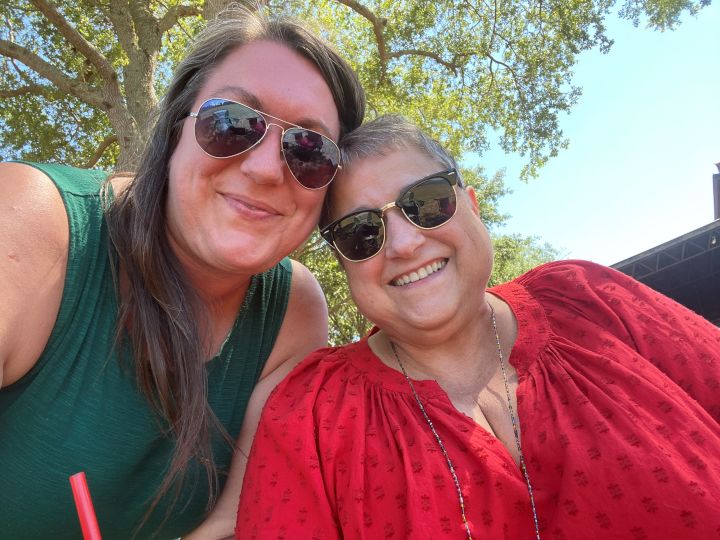 We both are extremely close to our families and a child will have many opportunities to be surrounded by the love and attention from our parents and extended families. Everyone is so excited and supportive of our adoptive plan. They can not wait to be a part of the child's life and look forward to a bundle of joy to spoil with lots of love, hugs and kisses!
Our House and Neighborhood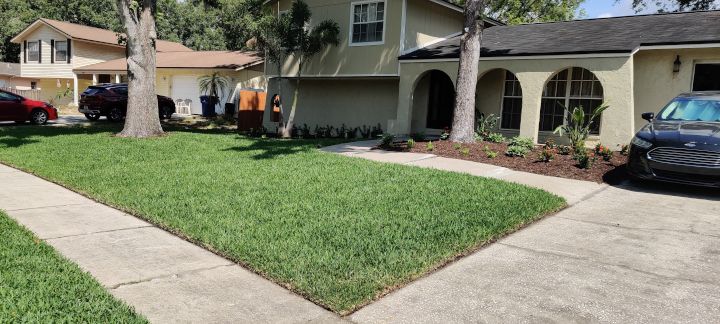 Our home is a fun place to be! We live on a private lake filled with many different fish and are frequently visited by beautiful birds that like to cool off in it's waters. Often times you can sit back and relax and watch the neighborhood enjoy their own fun on the lake with jet skis and kayaks. One of our favorite pass times is to invite friends and family over for a barbecue and to go fishing or enjoy our canoe. With the large size of our yard we are able to set up and enjoy bounce houses and water slides. When the weather get's a little cooler outside, we often enjoy the starry nights in front of a bonfire.
We love our community. With it's close proximity to an elementary school, our neighborhood is filled with other young families just like ours. We often frequent the local amusement parks, outdoor recreational areas and beaches. Being so close to the city of Tampa also provides us with great opportunities to enjoy zoos, museums, shows and our personal favorite the aquariums.
With the city of Tampa expanding, there are tons of new outdoor shopping malls and restaurants to enjoy.
From Us to You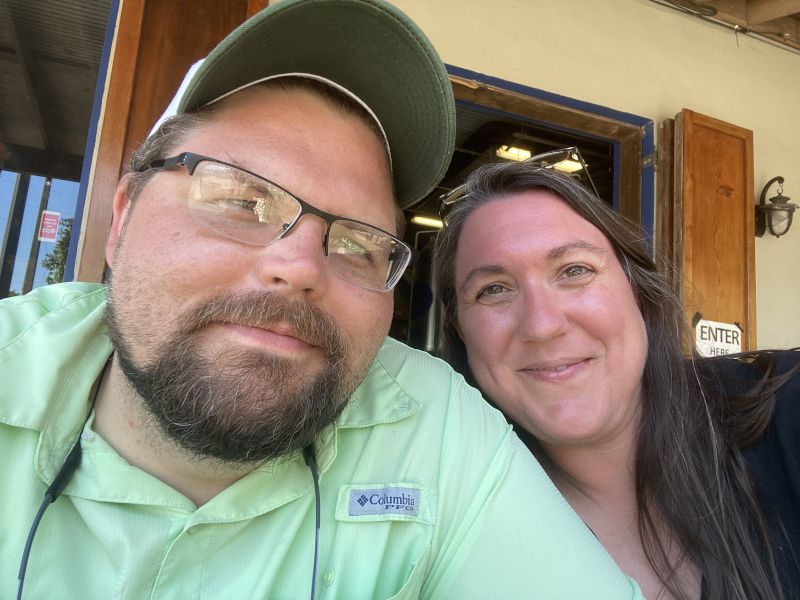 We are humbled and thankful that you have taken the time to consider us and thank you for allowing us to share with you a little about ourselves. The road you are walking is one filled with many choices and decisions to be made. We promise to give your child a safe, stable, nurturing and compassionate home.
We have tried for several years to have a child biologically and have been unable to do so. At first it was very difficult for us to accept but after several months of self-reflection, we know now that life had other plans for us. We immediately began seeking that plan - inquiring about adoption and taking the required steps to adopt. We know that adoption will be an amazing experience and cannot wait to share our love with a child.
We realize that you have a difficult decision ahead of you and we admire your strength and courage. We hope that learning more about us will give you peace of mind as you consider adoption for your child. If you would like to meet us and learn more about us, that is something we would welcome during our journey together.
For a future child, we believe in the importance of education and teaching by example. We value respect and maintaining a strong character and work ethic along with good morals. Not only are we committed to encourage a child in their interests and endeavors, but we are also devoted to ensure that children develop their strengths and enable them to reach their full potential as productive, responsible and caring citizen in their community and their own family in the future.
We are very excited for the future. We have been married for 4 1/2 years and together for over 14 years. We love our life together but are excited to share our experiences with a child and expand our family. Our families are both very close knit and we look forward to our own family participating in many of the same activities as we did as children such as family vacations, encouraging a child's interests and activities and watching them grow. Our families are extremely supportive of us and our decision to adopt. Our families are very involved in our lives and will spend great amounts of time with a child teaching them the values we believe in.
We will share with you your child's growth and experiences though photos, letters and emails if you wish. We will always be open and honest with a child in regards to adoption. We will make sure that your child knows how much you love them and how hard the decision was for you and you will always be reflected positively to them.
Thank you for considering us as potential parents for your child. We have been looking forward to expanding our family for quite some time and will provide all the love, devotion and support that any child or parent could ask for. We know that you have a very difficult decision ahead of you and we hope to support you as we are all guided through this journey.
Brandon & Lynne
Favorites
Actor
Dustin Hoffman
Al Pacino
Actress
Emma Thompson
Selma Hyak
Animal
Fish - fresh and saltwater
Cats - big and small
Author
Michael Crichton
Stephen King
Book
Sophie's World
A Court Of Thorns and Roses
Candy Bar
Reese's Peanut Butter Cup
Plain Hershey's Bar
Cartoon
Ninja Turtles
Dexter's Laboratory
Childhood Memory
Going to NASA as part of a school trip
Building an "igloo" with my brother during a winter storm
Childhood Toy
Nintendo
Rock tumbler that polished and shined stones to turn into jewelry
Children's Book
Goosebumps Series
Where The Wild Things Are
City
New Orleans
New Orleans
Classic Movie
Godfather
The Wizard of Oz
Day of Week
Saturday
Friday
Dessert
Blueberry Cheesecake Torte
Anything with chocolate and peanut butter
Disney Movie
Lion King
Peter Pan
Dream Car
Audi R7
Mercedes, any sedan, black on black
Dream Job
Food Channel Host
Taster of new doughnut flavors for Dunkin
Dream Vacation
Alaskan train ride
All the states by train
Family Activity
Family cookouts
gathering in our backyard to cookout and fish
Flower / Plant
Peace Lilly
Roses
Food
Burgers or Tacos
Pizza
Form of Exercise
Swimming
Hiking
Hobby
Wood working
Book Reading
Holiday
Easter
Christmas or 4th of July
Holiday Song
The Chanukah Song by Adam Sandler
Santa Claus is Coming To Town by Bruce Springsteen
Holiday Tradition
Easter egg hunt
festival of fish for christmas
Ice Cream
Coffee
Strawberry
Junk Food
French fries
Swedish Fish
Leisure Activity
Fishing
Fishing
Memory with a Child
Taking sister to the theater to see the Sponge Bob Movie
When our first niece was born
Memory with Spouse
Oregon Vacation 2018 to hike through the Redwoods
Cruise for Brandon's 30th birthday
Movie
Tommy Boy
Lord of the Rings Trilogy
Movie Munchie
Popcorn
Popcorn
Movie Quote
"A lot of people go to college for 7 years.... I know, they're called Doctors."
"Can I get a liter of cola?"
Movie Type
Comedy
Comedy or Action
Musical Group
Run The Jewels
Queens of The Stone Age
Nursery Rhyme
One Tin Soldier
You are my sunshine
Olympic Event
Basketball
Anything winter related
Personal Hero
My father
My cousin Carly
Play
Phantom Of The Opera
Romeo and Juliet
Poet
Pablo Neruda
T.S.Eliot
Quality about my Spouse
She's Affectionate
His patience
Quote
"Wisest is she that knows that she does not know"
"To the stars who listen and the dreams that are answered."
Restaurant
Cerno's
Taj Mahal in Baltimore
Sandwich
Cuban
Anything stuffed with Italian lunch meats
Scripture
N/A
There is no fear in love
Shopping Store
Home Depot
JC Penney's or Target
Song
Lean on Me
Our wedding song, Stand By Me
Sport to Play
Golf
Lacrosse
Sport to Watch
Football
Football
Sports Star
Michael Jordan
Tom Brady
Sports Team
Chicago Bulls
Tampa Bay Lightning
Subject in School
History
Science
Superhero
Spider Man
Super Man
Time of Day
Morning
Evening/Dusk
Tradition
Christmas time seafood festival
Traveling for birthdays instead of gifts
TV Show Character
Ron Swanson from Parks and Rec
Liz Lemon from 30 Rock
Type of Music
Toss up between Hip Hop and Country
Classic Rock and Country
Vacation Spot
The Pacific Northwest
The mountains, any range, just being outdoors
Video Game
Sky Rim
Classic Mario Brothers
Get in Touch
Provide more information, so American Adoptions can connect you with this family.
---