Kansas Adoption Stories [Why They're Important and Where to Find Them]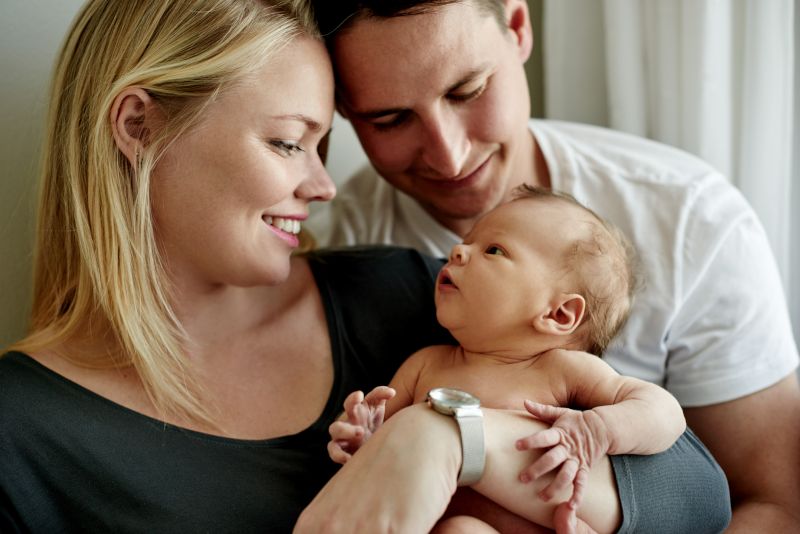 Are you thinking about adoption and wondering what it may mean for you? You can find plenty of online information about the adoption process, but one of the best ways to learn about adoption is by reading KS adoption stories from people who've experienced it.
So, what makes a great adoption story? Most birth parents, adoptive parents and adoptees would say the best stories of adoption in Kansas have a happy ending.
You can hear about positive adoption stories by speaking with an adoption professional. We at American Adoptions would love to share some of our successful KS adoption stories with you. To connect with one of our adoption professionals today, simply call 1-800-ADOPTION or complete our free online form.
For now, let's dive deeper into a few adoption stories in Kansas and how you can benefit from reading them.
What are the Benefits of Reading Kansas Adoption Stories?
Reading through the many successful adoption stories online can be beneficial for everyone involved in adoption. You can read statistics about adoption, first-person accounts of the steps in the adoption process, and how to handle key tasks like finding an adoption opportunity. The best adoption stories in Kansas offer a close-up personal connection to the process.
If you're considering adoption and are experiencing fear, doubt, or hesitation about the adoption process, then reading the positive KS adoption stories from people who've been through it can help you process your emotions and gain perspective about the adoption experience.
What Kinds of Adoption Stories are There?
Every KS adoption story is unique. However, you can find stories of adoption in KS from people who've encountered similar circumstances that resulted in a happy ending. For example, there are stories about adoptive parents who experienced long wait times but still successfully completed the adoption process.
There are KS adoption stories that cover a specific situation, such as:
By reading of others who went through obstacles but still have successful adoption stories in KS with happy endings, you can conquer your own fears and concerns. An adoption story can be tense at times but understanding that things usually work out in the end can be a source of inner peace throughout your journey.
KS Adoption Stories from Birth Mothers [Amanda's Adoption Story]
Birth mother Amanda initially dealt with feelings that the first family she selected to adopt her child was not the right one.
"I didn't like the idea of being cut off right afterward," Amanda said. "Some people are OK with it, but for me, I wouldn't have been able to go through with it if you hand your baby over and that's it."
After seeing the profile of Jenny and Keith, Amanda felt a connection, so she invited them to meet her in her hometown across the country. After Jenny accepted, their relationship blossomed.
"They cared enough about me as a person to come all the way out here; they showed that they were really serious, were caring people, that they wanted to get to know me, and they made sure I knew all I needed to about them."
During the open adoption process, Amanda called her baby "your son" in conversations with Keith and Jenny to reconfirm her intention to proceed with the adoption.
"I didn't want them to worry that I'd back out of it but that I really was ready to do this," Amanda said. "That was one of their fears, would I really go through with it? So, I wanted to put them at ease and get used to saying it."
Since the birth of their child, Amanda has received continuing reassurance about her standing with the family and her child.
"You will always be a part of our family," Jenny told Amanda at the hospital. They've remained true to that commitment. They keep in contact frequently, and Jenny and Keith regularly send pictures and letters. Amanda even uses Facebook as an additional point of contact, communicating with her child's adoptive parents monthly. Jenny routinely posts pictures and updates about things they might be doing that day as a way of keeping Amanda up to date on her child's life.
Amanda said online interaction is a plus, but she is appreciative of Jenny and Keith's continual recognition that she's part of their family.
"She doesn't make me feel like she has to hide our relationship or who I am from family, friends or co-workers; Facebook is just another way to be in contact and feel like I'm a part of his life," Amanda said.
KS Adoption Stories from Adoptive Parents [Lindsey and Michael's Adoption Story]
Some KS adoption stories start in a positive place, but others don't. That was the case for Michael and Lindsey, who experienced a miscarriage which led them to pursue IVF. However, following three egg retrievals and two failed transfers, they weren't optimistic about their chances. Adoption offered a more certain way to start their family.
Lindsey and Michael weren't sure about open adoption, but they knew it would be beneficial for their future child. They learned that open adoption was, in fact, good for everyone involved: birth parents, adoptive parents and adoptee.
"I just had no idea what it would look like," Lindsey remembers. "But, once we were matched and met Dominic's birth mom, I was just like, 'Oh, I could 100 percent see seeing her on an annual basis — or even more than that."
The couple was active for only a week before they were selected by an expectant mother who lived a few hours away in the same state. The expectant mother suggested a meeting, and Lindsey and Michael were nervous.
"At the end, the prospective birth mom definitely said, 'I was so nervous to meet you and what you would think of me and all that.' And I was like, 'Oh my god, I thought all of those same things,'" Lindsey recalls. "It was really just kind of funny how our emotions, while being on very different sides of the adoption journey, were very similar for that situation."
After their son Dominic's placement, they were in frequent contact with his birth mother. The parties frequently texted, updating each other on their children and lives. Though that contact eventually diminished, the couple remains committed to open adoption.
"The birth parent is a person just like you; they're going through a lot," Lindsey says. "Open adoption looks different than I thought it would in my head, but that doesn't mean it won't look different in the future. He's only two years old, so it might ebb and flow quite a bit for the rest of our lives."
Lindsey and Michael still send picture updates to Dominic's birth mom regularly while hoping for more contact in the future if the birth mother is agreeable.
"My general advice is to be open and flexible to whatever the birth parent is comfortable with," she says. "Try to go with the flow as best as you can."
KS Adoption Stories from Adoptees [Diana's Adoption Story]
To really understand the impact of adoption, you need only read KS adoption stories from adoptees. Adoptees are at the core of adoption, and they benefit tremendously from adoption. This is Diana's story.
"I was placed into an open adoption in 1991, and they had physical books back then with photos of the family and letters they had written to prospective birth parents. I was reading through that letter, and it promised the kind of life that these kids would have and all the things that we would do. They'd take their kids to national parks. They'd go to sporting events; we'd travel the world; we'd participate in the arts, take piano lessons and all sorts of stuff. We'd read books every day. They did every single thing that they promised in that letter."
Diana's parents fulfilled the promise that they made her birth mother. She got the great future her birth mother wanted for her, and Diana felt loved by everyone in her adoption from early on.
"Your parents waited so long and worked so hard for you and dreamt of you, and that's a lot of pressure. But it doesn't matter because the love is unconditional, and it's constant, and they will always make it felt. And that's something that I hope to impart to my own kids. You know, I hope I can be half the parent that my parents are to me."
Now, she values her relationship with her adoptive parents, and Diana has a deep respect and love for her birth parents because they made a loving decision to make sure she had the future they hoped for.
"To my birth parents, and I've told them this before, I say, 'thank you.' Thank you not just for choosing adoption for me when you knew it would be the hard but right decision but thank you for giving me this family. Out of all the places I could have ended up in the world, this is where I ended up, and I am so grateful for that."
Final Thoughts on KS Adoption Stories [Finding Your Own Happy Ending]
The adoption process has inherent challenges for those in the adoption triad. However, knowing others experienced positive results despite similar trials can make a difference in your state of mind during the process. Reading the Kansas adoption stories of others can help you cope with challenges in your own adoption journey.
If you'd like to learn more about KS adoption stories, we'd be happy to connect you with a professional today. Simply complete our online form, and we'll do the rest.
Disclaimer
Information available through these links is the sole property of the companies and organizations listed therein. American Adoptions provides this information as a courtesy and is in no way responsible for its content or accuracy.