Adoption in Olathe [Resources]
What You Need to Know about Olathe Adoption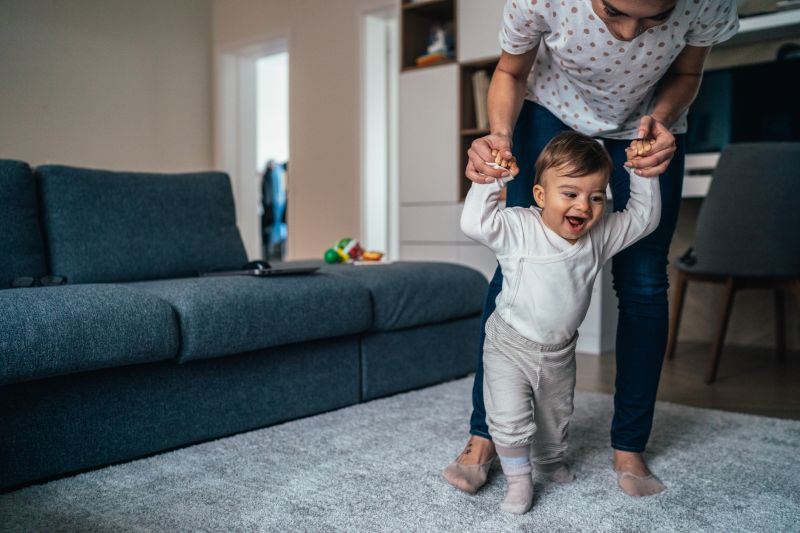 Adoption is never a one-way path. It's a journey that comes with many options for many families, whether you're a prospective birth mother or an adoptive parent. American Adoptions of Kansas understands that.
The adoption process can be overwhelming without proper guidance, and that's why prospective adoptive and birth parents alike will need a team of adoption professionals. Our staff members at American Adoptions of Kansas understand, through personal experience, what adoption truly means.
So, we made this guide of resources to make your Olathe adoption as smooth as possible. This list encompasses everything from how to find the right adoptive family for your baby, to information on finalization court hearings and more. In other words, if you're involved in an adoption in Olathe, then you've come to the right place.
Need more information? Give us a call at 1-800-ADOPTION to speak with one of our adoption professionals. You can also get more free information now.
Olathe Adoption Agencies
Not only is American Adoptions of Kansas one of the nation's leading adoption agencies, but we're also neighbors with Olathe, located at 7500 W. 110th St. in Overland Park, KS. You can experience the best version of adoption because our team is well-equipped to help both hopeful adoptive families and expectant birth parents. Many of our staff members are adoptees, adoptive parents or birth parents, so we have firsthand knowledge of what adoption is like.
When you're researching adoption agencies in Olathe, know that our agency is capable of providing everything you need in the adoption process from start to finish. Here's how we can help:
Though we're a national agency, we're also in your neck of the woods. It truly is the best of both worlds. If you have any questions about adoption in Olathe, then don't hesitate to contact us for more information. We're happy to help you at any time!
Olathe Adoption Attorneys
An adoption attorney is a required part of any adoption in Olathe, and both the hopeful adoptive parents and prospective birth parents will need legal representation. Kansas adoption laws can be complicated, so it's best to have an adoption attorney to sort through the legalities for you.
If you're a prospective birth parent, then you will never need to pay for an adoption attorney (or any adoption-related fees) because of adoption financial assistance.
American Adoptions of Kansas is always happy to refer you to the best attorneys in our national legal network. But, in case you would like to reach out to an Olathe adoption attorney yourself, here are some in the area:
Olathe Foster Care Professionals
Are you interested in adopting a child from foster care? Or, are you thinking about becoming a foster parent yourself? Either way, American Adoptions of Kansas would love to connect you with foster care adoption agencies in Olathe. Although we aren't licensed to facilitate placements foster care adoptions, we recognize that there are many paths to building a family. Plus, we can provide the home study services for foster care adoption in Kansas, which you can learn more about below.
For placement services in foster care adoption, here are a few foster care organizations in the Olathe area that you could consider:
Olathe Home Study Providers
For hopeful adoptive families, one of the most significant steps of adoption is the home study process. This also must be accomplished through a Kansas-licensed home study provider, such as American Adoptions of Kansas. The adoption home study in Olathe is designed to check the emotional, physical and financial readiness of the hopeful adoptive family. This is a screening that ensures prospective parents are ready to provide a child with the stable, loving home that they deserve.
If you're a hopeful adoptive parent, then think of this as a way to ease the birth mother's mind and ensure that the best interests of the child are protected. Through the Olathe home study, she can rest easy knowing that her child will be placed in a caring home. We understand if the home study seems stressful. But, it's completed in the best interests of everyone involved. Our firsthand experience at American Adoptions of Kansas ensures that your child is provided with the support they need.
Fortunately, American Adoptions of Kansas is licensed to complete home studies for Olathe families even if they aren't using our agency for placement. Call us at 1-800-ADOPTION to get your Olathe home study process started today.
Olathe Hospitals
For prospective birth mothers, creating a hospital plan is one of the most important parts of the Olathe adoption process. A major benefit is that adoption financial assistance will cover the costs associated with pregnancy, delivery and prenatal care.
In addition to helping you make your hospital plan, American Adoptions of Kansas will help you find the right adoptive family for your child. We have hundreds of waiting hopeful adoptive families for you to choose from, so that means hundreds of options for you to select from! We will also consider factors such as siblings, pets, religious values and more while we guide you through your adoption process.
When your adoption professional is helping you make your hospital plan, they'll ask if you have a preference on where you'd like to deliver your baby and receive health care. We understand that adoption can be stressful, and that's why our adoption professionals will be there for you every step of the way. We're here to make your adoption in Olathe as stress-free as possible. Preparing a hospital plan makes for an easier adoption process, as it reduces the worries you may be having when you're thinking about the delivery.
Here are a couple of options that may be close to you:
Olathe Adoption Finalization Courts
After the adoptive parents attend a brief hearing at the Johnson County Courthouse, the adoption is officially finalized. At the court hearing, the judge will grant a final decree of adoption, and family and friends can come to commemorate the event with pictures. This step is required only for the adoptive parents, so birth parents don't need to attend.
***
If you'd like to learn more about adoption in Olathe, then contact us now. Whether you're a hopeful adoptive family or an expectant birth mother, our team of adoption professionals would love to help you whenever you're ready.
Disclaimer
Information available through these links is the sole property of the companies and organizations listed therein. American Adoptions provides this information as a courtesy and is in no way responsible for its content or accuracy.