Closed Adoption in Kansas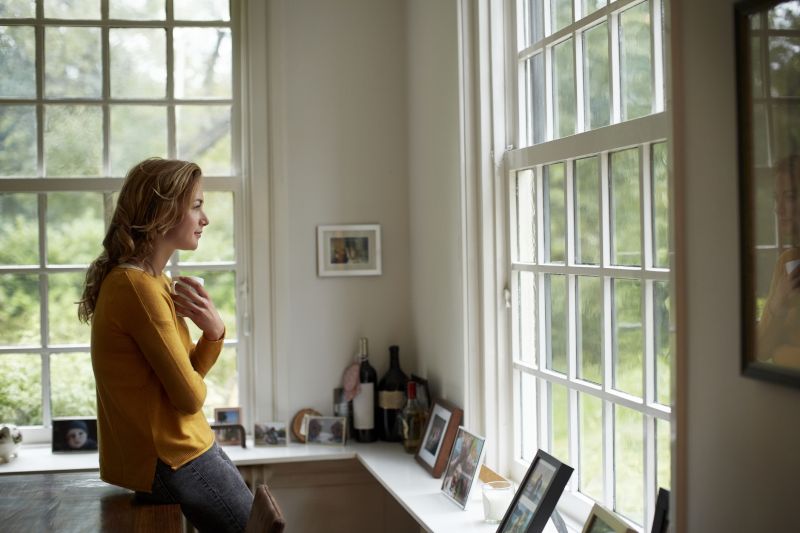 As you prepare to adopt a child, you might be wondering, "What is closed adoption in Kansas?"
You might be wondering what closed adoption in Kansas actually is and whether it's right for you and your family.
Traditionally, closed adoptions in Kansas were very common. Many children grew up not knowing who their birth parents were and not having a relationship with them; however, things are different now.
Most modern adoptions are open adoptions, which means that birth parents, adoptive families and adoptees all stay in touch throughout the child's life.
Here's what you need to know.
What is Closed Adoption in Kansas?
A closed adoption in Kansas means that personal information is not shared between the birth parents and the adoptive family. In some cases, they may not even meet one another. Last names are never shared, and communication does not occur after the adoption finalization papers are signed.
This type of adoption was once very common. In fact, most traditional adoptions were closed adoptions in Kansas.
Closed Adoption Pros and Cons in Kansas
As you prepare for your adoption, you might be wondering whether you should choose open or closed adoption in Kansas.
Most of the time, when you work with an adoption professional to guide you through the adoption process, you'll find that they advocate greatly for open adoption.
This is because there are many benefits to open adoption for everyone involved.
Open adoption means that the adoptive families and birth parents can keep in touch. This is beneficial for everyone involved, as it focuses on building relationships as the child grows up. With closed adoption in Kansas, you won't be able to have this same level of contact.
With open adoption, adoptive families can share pictures, letters and videos with the birth parents. They'll be able to ensure that the birth parents are able to watch their child grow up. Some adoptive families and birth parents even meet up for in-person visits, especially for special holidays or events.
That said, there are some circumstances in which a birth mother may want to pursue a closed adoption in Kansas.
The ultimate decision as to the type of adoption is completely up to the birth mother.
So, when might a birth mother want to consider closed adoption in Kansas?
A birth mother may consider closed adoption in Kansas if they:
Want to move forward and not think about the adoption again
Want complete closure
Don't want their friends or relatives to know about the adoption
Need privacy
Are concerned for their personal safety
Whether a birth mother chooses open or closed adoption in Kansas is a very personal decision that only they can make.
What Do Birth Parents Think About Open Adoption?
As you consider open vs. closed adoption in Kansas, you may want to know what birth parents think about their experiences with this.
One birth mother, Hannah, reflects back on her birth experience: "I had them at the hospital with me, and we got to meet her an hour after she was born. They send me pictures all the time, and I get to see her once a year. I wouldn't change a thing because I know how happy she is and that she has the safe, loving home I wanted for her. We are both extremely blessed."
Another birth mother named Caitlyn describes her relationship with her baby's adoptive parents by saying, "I feel like we're closer, whereas some birth parents wait until the last minute and they don't have the opportunity to get to know their family," she says. "I got to really get to know them, and not just off of paper."
Casey overcame the stigma of adoption. She chose adoption after her children were born and had spent some time with her. She was able to watch how the adoptive parents interacted with her children and "just knew" that they were the right parents for her children.
While no two adoption experiences are alike, it's important to remember that with open adoption, rather than closed adoption in Kansas, birth parents don't have to say "goodbye." Instead, they'll have the chance to watch their children grow up and to have the reassurance that they made the right choice for their child.
Starting the Adoption Process
If you would like to know more about open and closed adoption in Kansas or if you're ready to begin the adoption process, it's important to choose the right adoption professional.
American Adoptions would love to work with you when it comes to helping you match with the right birth parents.
Our team has experienced birth parents, adoptive families and even adoptees on our team of adoption specialists. We work with adoptive families just like you every day, and we'd love the chance to help you see your adoption dreams become a reality.
To get started, give us a call at 1-800-ADOPTION. You can also fill out our convenient online form located on our website. We'd love to chat with you more about how you can make adoption become a reality.
Disclaimer
Information available through these links is the sole property of the companies and organizations listed therein. American Adoptions provides this information as a courtesy and is in no way responsible for its content or accuracy.