Your One-Stop Shop to Resources for Adoption in Lawrence
Everything from Home Study Providers to Court Information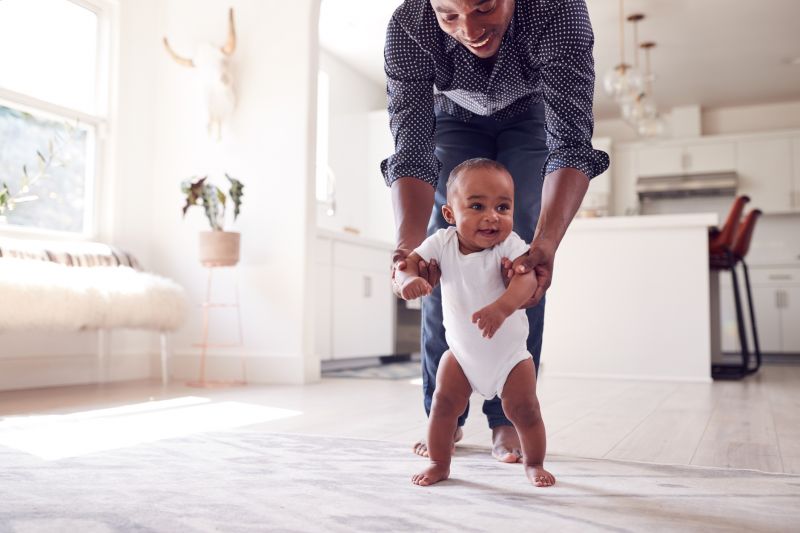 Adoption is a life-changing process for everyone involved, from expectant birth mothers to hopeful adoptive parents. As with any significant event, there can be some stress that comes with it. But, the good news is that you don't have to do it alone.
American Adoptions of Kansas is here for you, and we can provide all the support that pregnant women considering adoption and hopeful adoptive parents need. It's also why we've made this comprehensive guide that provides information on details of the adoption process, such as Lawrence adoption agencies, local hospitals, court finalization and much more.
If you'd like some extra information, then here are some resources for adoption in Lawrence that should help you get started on this exciting journey. Give us a call at 1-800-ADOPTION to speak with one of our adoption professionals and begin your adoption process today.
Adoption Agencies in Lawrence
When you're looking into various Lawrence adoption agencies, consider working with American Adoptions of Kansas. We will be able to guide you through each step of the adoption process, and we'll provide vital services, such as:
Getting you the housing assistance, financial support and medical care you need if you're a prospective birth mother
Counseling and adoption information to help you decide what is best for you and the child
Home study services for hopeful adoptive parents
Help birth parents find the best adoptive parents or adoption opportunity
Post-placement services for adoptive families and birth parents
American Adoptions of Kansas is a full-service, national adoption agency, which means that we're able to offer perks for Lawrence adoption that other agencies do not, such as:
24/7 counseling and support for pregnant women considering adoption: Even if you know what's best for you and your child, adoption can still come with some difficult emotions. Our adoption counselors can help you cope with them. We understand it can be a complicated process.
Personal experience with adoption: Many of our staff members are birth parents, adoptive parents or adoptees themselves. With this personal experience, we can give you firsthand insight into the adoption process. In other words, our team truly understands what adoption means.
Shorter-than-average wait times: We work with many prospective birth mothers at once, and this results in significantly shorter wait times for both hopeful adoptive families and expectant birth mothers. Conversely, working with hundreds of adoptive families at once allows us to provide more options for every prospective birth mother, so that she can find the perfect family for her baby.
On top of these benefits, we're also based in Overland Park, KS. For those interested in adoption in Lawrence, we are simply a short drive away. You can reach us at:
7500 W. 110th St.
Suite 500
Overland Park, KS 66210
In other words, you get to take advantage of the services and benefits of a national adoption agency without needing to give up the hometown expertise of working with a regional professional. American Adoptions of Kansas provides you with the best of both worlds.
From helping you with the adoption home study in Lawrence to finding you the best adoption lawyers, we've got you covered. You can also check out a more thorough list of our adoption services. Don't hesitate to contact us to get free adoption information now.
Adoption Attorneys in Lawrence
No matter what type of adoption you pursue, you will need an attorney for your Lawrence adoption. Birth parents and adoptive families will have to be represented separately with their own attorneys, and your American Adoptions of Kansas professional will help connect you with an adoption attorney. Your attorney will ultimately be responsible for helping you finalize your adoption and guiding you through the legalities of Kansas adoption.
Lawrence adoption agencies will be able to get you in touch with an adoption attorney. But, we've listed a few of our recommendations below, too:
Whether you're a birth mother or a prospective adoptive parent, American Adoptions of Kansas will coordinate legal representation for you. Rest assured because, if you choose us as your agency, then it's one less thing you have to worry about!
Foster Care Adoption Agencies in Lawrence
If domestic infant adoption seems like the right path for you, then American Adoptions of Kansas can provide you with everything you need, as we specialize in domestic infant adoption. But, we recognize that there are several ways to build a family. For instance, foster care adoption could be the best fit for you as a prospective parent.
Foster care adoption in Lawrence can be a wonderful path to pursue. If you're interested, then these agencies are the best ones to work with:
Home Study Providers in Lawrence
All adoptive families must undergo a home study before they are approved to adopt a child. American Adoptions of Kansas, unlike many agencies, is licensed in Kansas and can provide any necessary services you need for your adoption home study in Lawrence. When you work with us, you won't need to worry about coordinating a home study with an extra adoption professional.
Although no two home studies are the same, they usually comprise:
In-home visits
Background checks
Review of financial documents
Interviews
You can learn more about American Adoptions of Kansas' home study services here. You can also look for a different Lawrence home study provider here.
Hospitals for Maternity Care and Delivery in Lawrence
One of the most crucial parts of the adoption process for any birth mother is creating a hospital plan. When working with your Lawrence adoption agency, you'll make many choices about how you want the hospital stay to go, which includes labor and delivery. Your adoption specialist will be there to guide you through all of these choices — so you can feel confident during this important time.
That's why it's great to choose a hospital that you'll feel the most comfortable with.
Not only can American Adoptions of Kansas help you create your hospital plan, but we can also help you find the perfect adoptive family. With hundreds of prospective adoptive parents to choose from, you'll have more options for what family you want your baby to have. We'll also consider facets such as ethnicity, religion and family values as we guide you throughout your adoption journey.
For those who want to start researching hospitals now, here are a couple of hospitals in the Lawrence area that are great for maternity care and pregnancy needs:
St. Francis Health
Lawrence Memorial Hospital
Courts for Adoption Finalization in Lawrence
When it comes to finalization for adoption in Lawrence, the court hearing for Douglas County residents takes place here. It should be noted that birth parents don't need to attend the adoption finalization hearing. This is a required step only for the adoptive family. Your adoption attorney will guide you through the legal process, so there's no need to worry about all the jargon!
***
We understand that this is a lot of information, and it can quickly feel overwhelming. But, when you choose American Adoptions of Kansas as your Lawrence adoption agency, we will take care of coordinating these services to lift the burden off of your shoulders. This is because we care about making your adoption experience as stress-free as we can.
If you'd like to learn more about adoption agencies in Lawrence, home study providers, adoption finalization and more, then get free adoption information now. You can also call us at 1-800-ADOPTION to speak with one of our adoption professionals and get the answers you need.
Disclaimer
Information available through these links is the sole property of the companies and organizations listed therein. American Adoptions provides this information as a courtesy and is in no way responsible for its content or accuracy.