5 Steps on How to Put a Baby Up for Adoption [in Kansas]
Your Step-by-Step Guide to Kansas Child Placement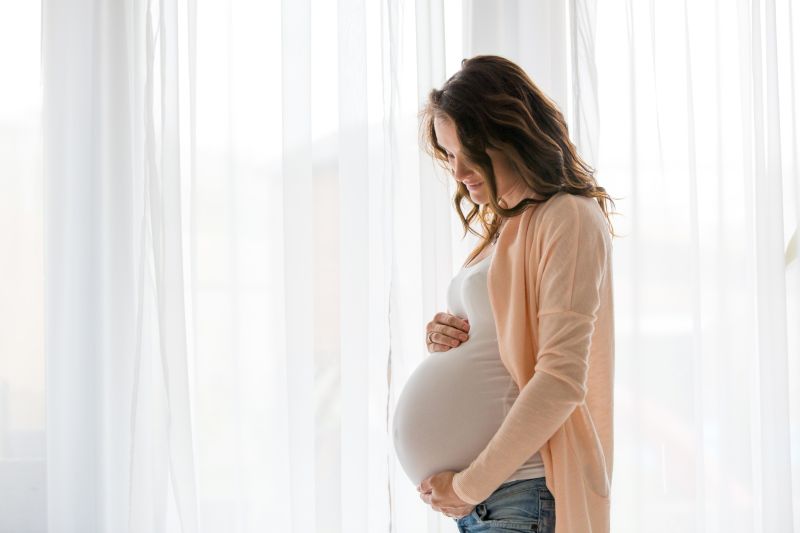 Experiencing an unplanned pregnancy can be stressful. It involves plenty of decisions, and each one requires careful thought and consideration.
Even figuring out where to start can seem difficult. Fortunately, you're not alone, because American Adoptions of Kansas is here to help. Adoption is always an option, and our staff is made up of adoptees, adoptive families and birth parents, so when you work with us, we truly understand what adoption is like.
If you'd like to learn more about adoption, then don't hesitate to give us a call at 1-800-ADOPTION to speak with one of our experienced professionals. You can also get free information now or browse waiting prospective adoptive families.
How to Put a Baby Up for Adoption in Kansas [5 Steps]
Although every birth mother's circumstances are different, we can still offer a general five-step overview on how to put a baby up for adoption in Kansas. Check out our guide below:
Step 1: Decide If Adoption in Kansas Is Your Best Option
One of the first steps for adoption in Kansas is deciding if it's right for you and your child. When it comes to unplanned pregnancy in Kansas, there are generally three options:
Although this guide focuses on adoption, it's good to know that there are other options, as well. Having more options means you have more autonomy in your decision-making. If you think that adoption is the best choice for you, then continue reading to learn what you need to know.
We should also mention that one of the most common phrases in adoption is "giving a baby up for adoption." terminology better way to say it is "placing a baby up for adoption" because, when you choose adoption, you're not "giving up" at all. "Giving up" a child for adoption is a decision made out of love and with the child's best interests at heart.
Step 2: Create Your Kansas Adoption Plan [With Our Help]
When it comes to how to start the adoption process in Kansas, you'll need to know that you're 100% in charge of your adoption plan, and you also 100% support by our agency. This means that you'll be in control of each facet of the adoption and the support you need, such as:
Choosing the adoptive family for your child
The hospital you'll deliver your baby at
Deciding if you'd rather have an open or closed adoption
And much more
You won't have to make these decisions on your own, either. Your American Adoptions of Kansas adoption professional will guide you through each step and ask you about your preferences and needs. If there's anything you feel uncertain about, then your adoption professional can help you.
You get to choose the adoptive family and who is in the hospital to support you. Every step of the way, you're in the driver's seat, and we're here to guide you through it from start to finish.
Step 3: Find the Right Kansas Adoptive Family for Your Baby
Prospective birth mothers in Kansas are often scared that choosing an adoptive family to raise their child will be a challenge. But, it can be incredibly comforting to choose a family that you believe in, especially when you work with American Adoptions of Kansas.
So, when you're thinking about how to "give your baby up" for adoption in Kansas, you may be pleasantly surprised that you'll likely know the right adoptive family once you view their profile. With our agency, you'll have many more profiles to look through than you would with most other agencies, as we work with hundreds of families at the same time. This means you have many more options at your disposal.
You can also rest assured with the knowledge that every prospective adoptive family that works with American Adoptions of Kansas is:
Fully committed to adoption and is eager to love and raise a child
Home-study-approved by the state of Kansas, meaning that they're cleared through background checks and other screenings
Happy to develop a connection with you through letters and phone calls both before and after placement, depending on your comfort level
Beyond formal screening, like the home study, you can be confident in the adoptive family you find because our staff is made up of adoptive families, birth parents and adoptees. That means we know what it takes to give a child an amazing life. You can feel confident because of our adoption experience.
If you find yourself wondering about how to start the adoption process in Kansas, then your American Adoptions of Kansas adoption professional can help you determine what kind of family you envision your child with, including factors such as:
Where they live
What kind of pets or siblings they have
Where they enjoy traveling
What their values are
And more
When you're considering how to put a baby up for adoption in Kansas, your adoption professional will show you various prospective adoptive family profiles to help you find exactly what you're searching for. American Adoptions of Kansas gives you the best chance of finding the right family for your baby.
Step 4: Create Your Kansas Birth Plan
One of the most important steps for adoption in Kansas is forming a solid plan for your hospital stay. You get to decide where you'd like to receive prenatal care and deliver the baby. Your adoption professional will guide you through this choice and help you make a birth plan you feel most comfortable with. You'll want to feel calm and prepared for the big day, and American Adoptions of Kansas would love to help!
After the baby is born, you'll need to wait for a minimum of 12 hours before you can sign adoption consent forms, as mandated by Kansas adoption laws. This waiting period gives you some extra time to make sure you're fully committed to adoption. This also lets all the medications exit your system before you grant your consent to the adoption.
Step 5: Adjust to Kansas Post-Adoption Life
Once the court finalizes the adoption, you are officially a birth parent. Birth parents play remarkably special roles in their children's lives.
Once you've figured out how to "give your baby up" for adoption in Kansas, you can still stay in touch with the adoptive family through various points of contact. Through open adoption, you can all keep in touch through:
Emails
Texts
Letters
Videos
Photos
Skype
Calls
Visits
And more
If you would rather not sustain communication with your child's family, then there is also semi-open adoption, which American Adoptions of Kansas mediates, and closed adoption, where you can go your separate ways into a bright future.
***
Placing your child for adoption isn't a "goodbye;" it's "see you later." You can learn more about adoption in Kansas by calling us at 1-800-ADOPTION. You can also get free adoption information now if you're interested.
Disclaimer
Information available through these links is the sole property of the companies and organizations listed therein. American Adoptions provides this information as a courtesy and is in no way responsible for its content or accuracy.