Choosing Adoption in Difficult Circumstances
Adoption Is Always an Option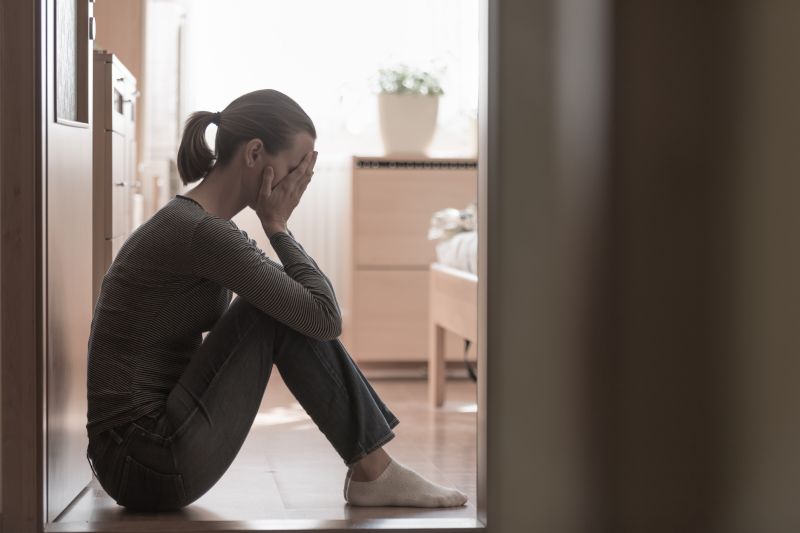 Facing an unplanned pregnancy in a complicated situation can be stressful. Maybe you are homeless, incarcerated or living with addiction, and you feel like there is nowhere to turn. Fortunately, you have options, and you are not alone.
Many prospective birth mothers come to American Adoptions of Kansas in difficult circumstances. There could be some stigma around your situation, and we want to assure you that adoption is still an option for you. You will never be judged, regardless of your circumstances.
No matter what you are facing, adoption is always an option. You could be pregnant and homeless in Kansas. Or, you could be an undocumented immigrant. In other words, adoption is always an option. Your situation could be overwhelming, and that's why we are just a phone call away at 1-800-ADOPTION whenever you need us. You'll speak with one of our trusted adoption professionals. Also, you can get more free information now.
Adoption for a Pregnant, Homeless Person in Kansas
Adoption can make your pregnancy easier to handle. This is because adoption is always 100% free for prospective birth mothers. There is also adoption financial assistance, which you are likely eligible for. You won't have to worry about finances while you pursue adoption, and it's what makes it the most cost-effective unplanned pregnancy option, whether you are a pregnant, homeless woman in Kansas or not.
When you receive adoption financial assistance, it will cover all pregnancy- and adoption-related costs. You shouldn't have to worry about financial aspects when you're pregnant. More than that, our agency will do what we can to find birth mother housing in Kansas for you, if you do not have a safe place to stay.
Adoption is selfless and brave, and it's a decision made out of profound love for your child. American Adoptions of Kansas is happy to take as much weight off of your shoulders as possible.
Adoption for People Who Are Pregnant and Addicted to Drugs in Kansas
If you have a drug addiction while pregnant, then you may be worried about providing a stable environment for your child. Parenting isn't the right path for everyone, so be sure to think about what would be best for both you and your child. As a pregnant drug addict in Kansas, you could be concerned about your own health and your baby's health. You can rest assured that, as a prospective birth mother, you are entitled to free medical care.
No matter what your history with substance abuse may be, American Adoptions of Kansas wants to help you have the best adoption journey possible. You shouldn't be judged; you are simply trying to give your child a chance at the best life possible. Call 1-800-ADOPTION to start your adoption process today.
Adoption for Prospective Birth Mothers in Jail in Kansas
Many people who are pregnant in jail are unsure if they'll face legal repercussions for choosing adoption. Some people who are pregnant in prison in Kansas worry that they'll have an extended sentence for placing their baby up for adoption. Remember that it is 100% legal and safe to choose adoption when you work with a licensed agency like American Adoptions of Kansas.
When you work with us, one of our experienced adoption professionals will help you create an adoption plan. This will outline exactly how you want your adoption journey to go and guarantees that you will avoid legal consequences. We can also connect you with an adoption attorney to ensure that all the proper legalities are in place.
Adoption for People without U.S. Citizenship
Just as it can happen to someone with U.S. citizenship, an undocumented person can experience an unplanned pregnancy at any time. You might be wondering how putting a child up for adoption without U.S. citizenship works. Although you have the same options that someone with U.S. citizenship has, undocumented status can complicate matters. You could be asking, "Can you 'give up' a child for adoption in Kansas even if you are an immigrant?" When you work with American Adoptions of Kansas, you can choose adoption.
Your adoption paperwork is always confidential, so your information won't be released to governmental authorities without your consent. This means that you can give your child the life you have dreamed for them. You can browse our adoptive family profiles and find the perfect adoptive parents for your baby.
You are giving your child a life full of love and opportunity when you choose adoption, and that is a beautiful, selfless and heroic decision. Call 1-800-ADOPTION to start your adoption journey today. We also have translators available if you would like to speak in your first language.
Adoption for People with an Existing CPS Case in Kansas
People often choose adoption because they want to give their child a chance at the best life possible. But, when Child Protective Services (CPS) or the Department of Children and Family Services (DCF) become involved, things can be a bit more complex.
If you're wondering, "Can a parent put a baby up for adoption after CPS has intervened in Kansas?" then the answer is yes, you can still choose adoption for your baby. In other words, if you have a CPS case with one of your other children already, then you can still place your newborn for adoption.
On the other hand, if you are asking yourself, "Can I adopt my child out if she has been taken by social workers in Kansas?" then the answer is no. Once your child is in CPS' custody, the state handles placing them. This could be with a temporary foster family or a permanent adoptive family that is adopting from the foster system. But, you can contact a private adoption agency, such as American Adoptions of Kansas, early on. This way, you'll have control over where your child will go because you'll get to choose your baby's adoptive family.
***
Adoption isn't a simple path, especially if you are choosing adoption when you're in a difficult situation. But, it's a loving decision, and it is incredibly rewarding. As the adage goes, most things worth doing aren't easy.
If you feel ready to begin your adoption journey today, then give us a call at 1-800-ADOPTION. We would love to help you at any time. Also, you can get free adoption information now.
Disclaimer
Information available through these links is the sole property of the companies and organizations listed therein. America Adoptions, Inc. provides this information as a courtesy and is in no way responsible for its content or accuracy.