5 FAQs and Answers about Finding Adoptive Parents [in Kansas]
What You Need to Know about Finding a Family for Your Baby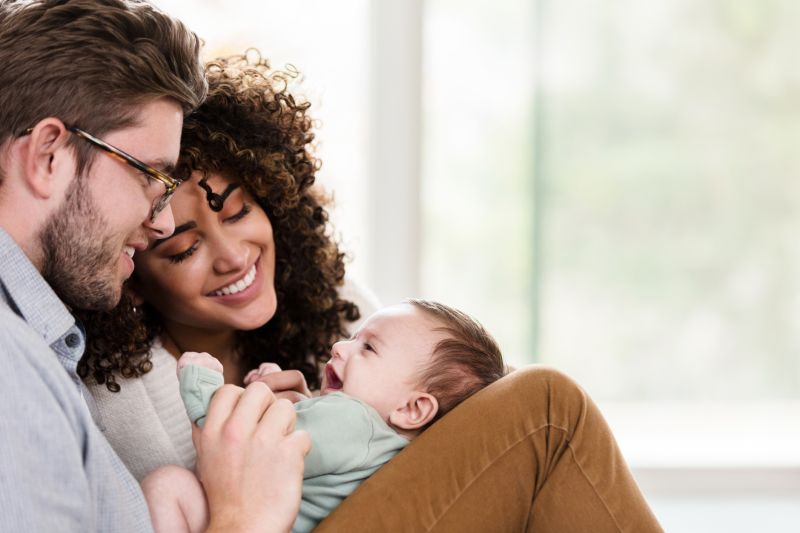 When you choose adoption, you can rest assured that you'll be in full control. This allows you to make all the big choices throughout the adoption process, such as:
Working with your adoption professional to form an adoption plan
Deciding what you want your adoption to look like
Choosing the perfect adoptive family for your baby
As a national adoption agency, American Adoptions of Kansas can help prospective birth mothers find a family in Kansas or any other state across the country. Location is only one of many factors that you can choose about your child's adoptive family – you don't have to choose a family in Kansas. This means that you can find the perfect adoptive parents for your baby anywhere in the country. You're not limited to only one state.
But, there may be some things in Kansas that you'd like your child to grow up near, such as the excellent Blue Valley education system or the incredibly fun Deanna Rose Children's Farmstead. American Adoptions of Kansas, while still a national agency, is based in Overland Park, KS, at 7500 W. 110th St. You get a national agency's experience without having to sacrifice hometown expertise. Start looking for adoptive parents today.
"Even though adoption was the hardest decision I will ever make in my life, American Adoptions also made it the best decision I've ever made in my life," Erika, a birth mother who worked with us, said.
If you feel ready to begin your adoption journey, then call us at 1-800-ADOPTION or get free information now. In the meantime, take a look at five FAQs and answers that will help you understand how to find adoptive parents in Kansas.
1.Can I choose my baby's adoptive parents?
Because you have full autonomy throughout your adoption journey, you get to choose the adoptive family for your baby. You'll be able to select a family in Kansas or anywhere else in the United States.
Once you find the best family for your child, you'll make an incredible impact by giving a family the beautiful opportunity to raise a baby. It's a life-changing process for both birth mothers and adoptive families.
"You never can imagine how much love you can have in your heart until you experience it," Ryan, an adoptive father who worked with us, said. "We didn't realize we could love someone so much until she came into our lives, and we're really thankful to have the opportunity and that she's with us now."
2.How can I find adoptive parents for my baby?
When you select American Adoptions of Kansas as your agency, your adoption professional will guide you through each step of finding adoptive parents for your child, such as:
Making an adoption plan: As your adoption professional helps you form an adoption plan, they'll help you think about your values. Do you want your child to be raised with particular religious values? Do you want them to have siblings? This way, your adoption professional will be able to find adoption profiles of families who would be a great fit.
Browsing adoption profiles online: Your adoption professional will show you various family profiles to ensure that your baby and the family are a perfect match. You'll learn more about the adoptive family through written text, pictures and video profiles.
Getting to know the family: When one of these adoptive parent profiles seems like a great fit, your adoption professional can connect you with that family with a mediated phone call. This will allow you to get to know them better and ask them any questions you may have.
3.What should I look for in adoptive families?
With such a wide selection of families looking to adopt, it can be overwhelming when you're trying to determine which one is right for you. Here are some questions you can ask yourself to help narrow down your search:
What type of environment do you imagine them in: urban, suburban or rural? Near mountains or the ocean? Do you want to choose from couples looking to adopt in Kansas or a different state?
Do you picture them growing up with siblings or as an only child?
Do you imagine them having pets around? If so, then what kinds of animals?
What is their family like? What activities do they enjoy doing together? What are their values?
How much contact with the family do you want to have? Phone calls or texts? Letters, emails or in-person visits?
4.How will I know when I've found the right adoptive parents?
Though this may seem like a simple answer, you'll likely know once you've found the right family for your baby. When you're looking at adoption profiles and see the right one, your adoption professional will guide you through the next step to see if the family is the right match. Here's how this process works:
Pre-placement contact: Your adoption professional will set up a conference call, and you'll be able to get to know the adoptive family and ask them any questions. Even if the family isn't in Kansas, you can still communicate with them over the phone, through emails and more. If they do live in the area, then your adoption professional can help arrange an in-person visit if you'd like.
Hospital stay: If the adoptive family lives outside of Kansas, then the first time you'll likely meet in person is at the hospital. Adoptive parents who live outside of the state will travel to Kansas so they can provide support. They'll be as involved as you'd like them to be, and you can even spend time with them before and after the delivery.
Post-placement contact: After your baby is born, you can still communicate with the adoptive family through open adoption. Most adoptions are open, so you can request a prospective adoptive family that's willing to travel for in-person visits.
5.What if I already have an adoptive family in mind?
Even if you already know the family that you want to work with, American Adoptions of Kansas can still help. Adoptive families come from all over the U.S., but we can facilitate adoptions both in Kansas and across state lines. Our team of experienced professionals can provide you with the medical, financial and legal services that you need.
Disclaimer
Information available through these links is the sole property of the companies and organizations listed therein. American Adoptions provides this information as a courtesy and is in no way responsible for its content or accuracy.