How Old Do I Have to Be to Choose Adoption?
You Can Choose Adoption at Any Age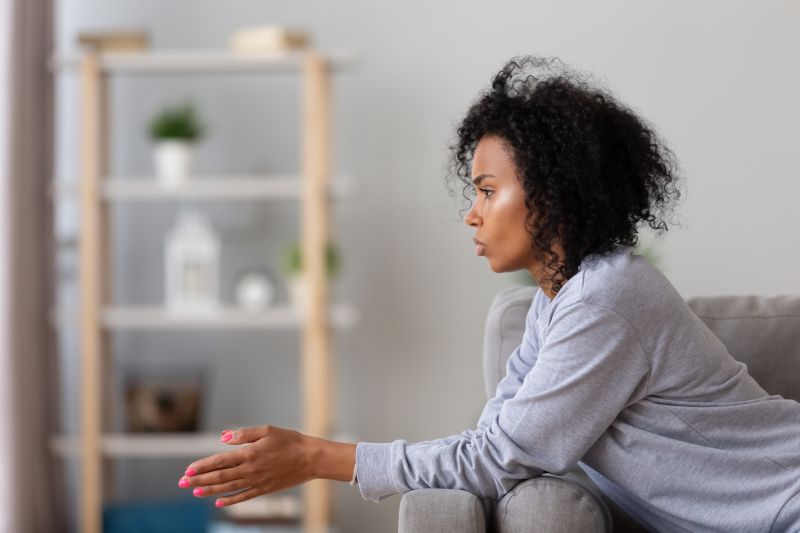 Sometimes, things don't go according to plan — like when you are experiencing an unplanned pregnancy.
As a result, you may be considering your unplanned pregnancy options, such as adoption. And you probably have questions: Are you too young to choose adoption? Are you too old to choose adoption?
This guide is going to give you answers.
Adoption is always an option, no matter what age you are. Maybe you're a teenager facing an unplanned pregnancy, and you want to take some time to finish your education. Or, you could be in your 30s and focused on your career, or you could be in your 40s with grown children. Whatever your age or situation may be, you can always choose adoption in Kansas, regardless of if you are in your 20s, 30s or 40s.
That's why we've put together this guide on pursuing adoption for each age group in the Sunflower State. If you have any questions as you're reading along, then please don't hesitate to call us at 1-800-ADOPTION to speak with one of our experienced adoption professionals. We would love to help you at any time. You can also get free adoption information now.
Choosing Adoption in Your 20s
When you're in your 20s, an unplanned pregnancy can be confusing. You may be wondering what your options are. No matter how old you are, there are generally three unplanned pregnancy options at your disposal:
Parenting
Abortion
Adoption
If you're reading this article, then you are likely considering adoption in Kansas. But, you could also be thinking about parenting or abortion. In that case, there are several things worth considering.
Here are some questions you can ask yourself as you weigh your options:
Am I financially able to raise a child in Kansas right now?
As you could imagine, parenting is pricey. Although you don't need to be wealthy to be a parent, you may not have had a chance to build up your finances when you're in your 20s. Once you have more savings, maybe you'll feel more inclined to parent.
But, adoption is always 100% free for prospective birth mothers. You could even be entitled to adoption financial assistance that can cover any pregnancy-related expenses. To see if you qualify, give us a call at 1-800-ADOPTION. We would love to help you in whatever way we can.
What support system do I have if I choose to parent?
Although you can give your child a wonderful life as a single mother, it's vital to have people around you to support you as a parent. For instance, what is your relationship with the baby's father like? Are you together, separated or is it more complicated than that? What about your family? Are they supportive of your decision? A strong support system is crucial to anyone's parenting journey.
Is abortion an option?
When you have an unplanned pregnancy in your 20s, abortion is one of your three main options. Before pursuing one, be sure to familiarize yourself with Kansas' abortion laws. This option usually comes with a deadline, as you may be unable to choose abortion depending on how far along you are in your pregnancy. On the other hand, it is never too early or too late to choose adoption.
Choosing Adoption in Your 30s
If you are considering adoption in your 30s, then parenting may be unavailable to you right now. That's why you should know that adoption is a selfless, brave decision made out of profound love for your child. Many people in their 20s are not parents, but plenty of people in their 30s already have children.
For instance, Angela, a birth mother who worked with American Adoptions, had just turned 30 when she discovered her pregnancy.
"I was already a single parent with three kids at home and about to have my sixth kid, and I was scared," she said. "I knew I would not be physically, emotionally or financially able to support yet another child. So, I started searching the web for other options, and I found American Adoptions. I got a wonderful caseworker who was able to understand my thoughts and feelings and who didn't judge me for choosing to place my daughter up for adoption."
Or, if you aren't a parent, maybe you want to focus on your career right now. When many people reach their 30s, they have already outlined what they envision for their careers. If you want to dedicate your time to move up the ladder right now, then that is completely OK. Even then, it could be that parenting simply isn't for you, and parenthood isn't the right choice for everyone. At American Adoptions of Kansas, we understand that everyone follows different paths.
Choosing Adoption in Your 40s
When you experience an unplanned pregnancy in your 40s, you might feel that parenting is your only option. But, you can rest assured that your options are no different than they would be for someone in their 20s or 30s. You can choose adoption no matter what age you are.
When you work with American Adoptions of Kansas, you'll know that your adoption is in great hands. Our staff comprises birth parents, adoptive parents and adoptees, so we know what adoption is like. This firsthand experience ensures that your adoption experience is as smooth and stress-free as possible.
Also, here are a few of the benefits we offer to our prospective birth mothers:
Free, 24/7 counseling for support whenever you may need it
An adoption screening process, which we've refined for over 30 years, so you have only the best families to choose from
Connections to other adoption professionals, such as a reputable adoption attorney, so your rights are always protected
Sharon, a birth mother who worked with American Adoptions, placed her child for adoption when she was 41. She already had children, and she knew she made the right choice for her.
"I changed at least three people's lives for the better," she said. "That is the most wonderful feeling. I can't describe it verbally. How often can you make a gift to someone that has such an impact?"
***
If you feel ready to begin your adoption journey today, then call us at 1-800-ADOPTION to speak with one of our trusted adoption professionals. Also, you can get more free information now.
Disclaimer
Information available through these links is the sole property of the companies and organizations listed therein. America Adoptions, Inc. provides this information as a courtesy and is in no way responsible for its content or accuracy.