Kansas Adoption Requirements [5 FAQs and Answers]
The Criteria for Adopting a Child in Kansas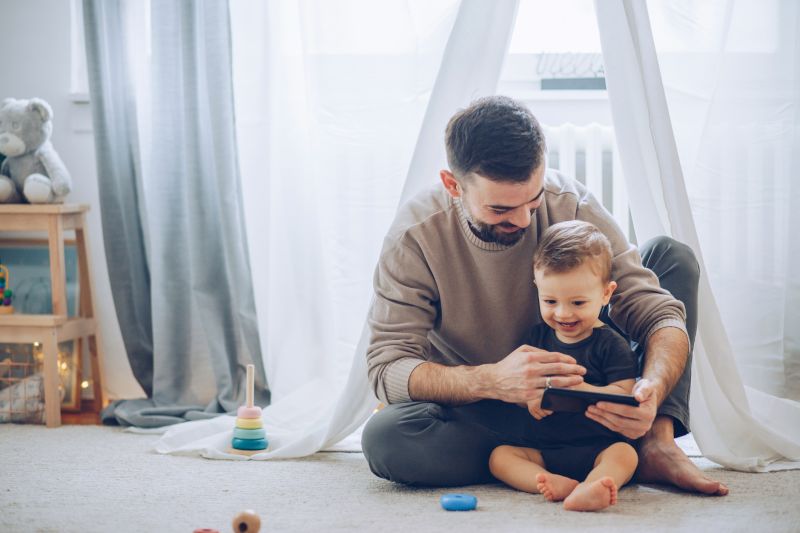 Adoption requirements can be difficult to figure out because of the various regulations and laws in place. As a result, you may have many questions about how to adopt a child in Kansas. We're going to answer those questions.
Though the wealth of details may overwhelm you, we've put together five FAQs (and answers) so that your worries can subside.
Information covered here includes
What is needed to adopt a child in Kansas
Age requirements
Adoptions by LGBTQ+ couples
Adoptions by people with felonies
Adopting from the foster system
Although this guide revolves around requirements for adoptive families, prospective birth parents should familiarize themselves with adoption requirements in Kansas when considering placing their child in the state. Birth mother requirements themselves are minimal in Kansas, but aspects such as financial support, forming a hospital plan, and education on birth father rights are important matters to learn about. If you're considering adoption for your baby, the best way to learn about these things is getting more free information from our agency.
If you find that you have some questions that aren't covered in this guide, then you can call 1-800-ADOPTION. Additionally, you can fill out American Adoptions' contact form for more information.
[Embed video here: https://www.youtube.com/watch?v=oTV9Sdu1fA0]
In the meantime, here are five questions you have (and the answers you need) about adoption requirements in Kansas.
1. What is Needed to Adopt a Child in Kansas?
Regarding the requirements for adopting a child in Kansas, several factors need to be taken into consideration. Namely, these are the health, financial, and emotional requirements that accompany the adoption process in Kansas.
HEALTH REQUIREMENTS
Home study providers will take a look at your family's general health. No one is expecting you to be a bodybuilder or marathon-runner, by any means. But, Kansas' home studies require prospective parents to provide recent medical information to ensure that you're mentally and physically prepared to raise a baby.
Worried about your Kansas home study requirements? As a fully licensed adoption agency, we can provide the services and support you need to successfully complete your home study in Kansas.
FINANCIAL REQUIREMENTS
Criteria for adopting a child in Kansas also come with some financial requirements. You don't need to be wealthy, but your home study provider will have to ensure that you're financially stable enough to bring a child into your home. So, they will need financial statements while conducting the Kansas home study.
EMOTIONAL REQUIREMENTS
Unlike the previous two requirements, these have less to do with your home study provider and more with your own, personal readiness. To be more specific, this entails being educated about the adoption process, being prepared to have a relationship with the birth family, being committed to the adoption, and processing any infertility grief you may be experiencing. You may not have been able to have a biological child, but you will be able to adopt a child, and it's still richly rewarding and fulfilling. As any adoptive parents will tell you, family is much more than biology — family is love.
2. How old do you have to be to adopt in Kansas?
One of the Kansas adoption requirements is that any adult or married couple may adopt a child or adult. A child may also be placed by the birth parents or an adoption agency. But it's worth noting that some adoption agencies have their preferences in terms of age ranges or age requirements.
For American Adoptions, we ask that prospective parents be between the ages of 22 and 50 years old, but we're flexible if the situation calls for it.
If you would like some more clarification on this subject, then call 1-800-ADOPTION to talk to an adoption specialist about age requirements or other qualifications to adopt a child in Kansas.
3. Can same-sex couples adopt a child in Kansas?
Same-sex couples may adopt in Kansas, as no laws are prohibiting or restricting LGBTQ+ adoption in the state.
American Adoptions welcomes LGBTQ+ adoption, and we have always been proud to support anyone who dreams of building a family through adoption, regardless of orientation. But, some adoption agencies in Kansas deny service to LGBTQ+ couples, so make sure that the agency you've been researching would not deny you services.
American Adoptions is accepting of and happy to serve LGBTQ+ couples. We have helped many same-sex couples complete adoptions in the past, which you can learn more about here.
4. Can a felon adopt a child in Kansas?
Being convicted of a felony doesn't mean that you are unable to adopt. When you're undergoing your Kansas home study, your home study social worker will talk to you about the felony, its details, and how you've moved forward to rectify any past errors.
Many prospective parents want to know if having a criminal record deems them ineligible for the requirements to adopt a child in Kansas.
All adults living in the home will need to undergo criminal background and abuse checks. These usually occur on both a state and federal level. It's also worth noting that prospective parents who have been convicted of a felony may get the court's approval in a case-by-case scenario. This would happen during the Kansas home study. So the adult who was convicted of a felon needs to apply through their respective adoption agency before getting to that stage of the adoption process.
The details of the felony are largely the basis of whether you are considered eligible or not. It's unlikely for you to be deemed eligible if the felony pertains to child abuse or neglect, domestic violence, sexual assault, or any other crime when a child is the victim.
5. What are the requirements for adopting from the foster system?
Prospective parents who are interested in adopting from the foster system will have to complete an approval process. This encompasses background checks, finishing a 30-hour training course, known as TIPS-MAPP, and a home study. Also, families who want to foster will need to be licensed via the Kansas Department of Health and Environment. Prospective parents who want more details about foster adoption in Kansas requirements can take a look at the Adopt Kansas Kids website or call 877-457-5430.
It should also be mentioned that there are usually little or no costs involved when becoming a foster family. That's because foster families are given a small monthly stipend to help provide for the financial well-being of the child. The state of Kansas covers medical and other miscellaneous expenses. On top of this, adoptive families can receive subsidies or other forms of financial aid to help provide for the child.
***
Choosing American Adoptions of Kansas will pair you with an adoption specialist who is best suited to your needs. They will break down everything you need to know about adoption requirements in Kansas and get you set on the proper path. To see if you meet the Kansas adoption requirements yourself, reach out to an adoption specialist by calling 1-800-ADOPTION, or get free adoption information now.
Disclaimer
Information available through these links is the sole property of the companies and organizations listed therein. American Adoptions provides this information as a courtesy and is in no way responsible for its content or accuracy.