What to Know about Kansas Foster Care Adoption
Understanding the Kansas Foster System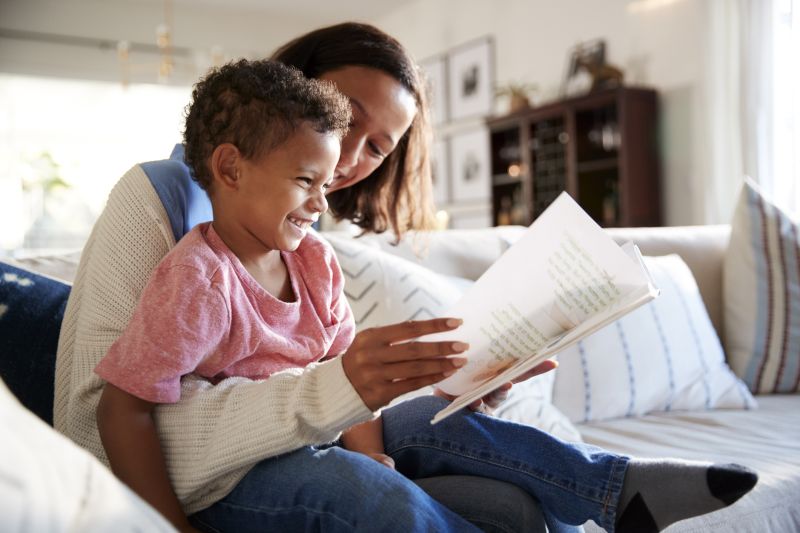 No one's path to becoming a parent is identical to another's. That's why there are so many different options for adoption, including foster care.
Though American Adoptions of Kansas does not complete foster care adoptions, we support this family-building process. We can even help prospective parents with their home studies. We are a domestic infant adoption agency, whereas adoption from the foster system primarily focuses on the adoption of older children.
Foster care adoption is only one type of adoption, so there are many other options out there if you wish to become a parent. Many people start searching for foster care adoption before realizing that it's practically impossible to adopt a newborn through foster care. If you want to adopt a newborn, then you may want to learn more about domestic infant adoption in Kansas and how American Adoptions of Kansas can help.
If Kansas foster care adoption is the right path for you, then check out our comprehensive guide below. If you're a birth mother seeking more information on how to place your baby up for adoption, you can get more free information now or call 1-800-ADOPTION to speak with one of our adoption professionals.
The Three Types of Foster Parenting in Kansas
Foster care adoption is the most common type of adoption, but it's a bit more complicated than it seems. One way to better understand Kansas foster child adoption is to be educated on its three different types. Some of these types involve adoption for a permanent child-parent relationship.
Foster parenting: Children in the foster care system need a loving, safe home while they're waiting for reunification with their birth parents or adoption. Foster parenting involves providing a caring, stable environment for these children in the interim, as reunification (not adoption) is the primary goal for the vast majority of children in foster care.
Foster to adopt in Kansas: If you're interested in the Kansas foster to adopt program, then your first step is to become a foster parent for a child with the intent to adopt them if they become eligible. It should be stated that most children in Kansas' foster system never become eligible for adoption. This is because the priority is given to that child's birth family. But, if their birth family is unable to care for the child, then priority falls to the foster parents who have been providing for them.
Adopting a child through foster care in Kansas: When you're adopting a child from foster care in Kansas, you don't need to become a foster parent first. If becoming a foster parent isn't the right option for you, then you can request to be matched only with children who are already eligible for adoption. In other words, these children are waiting for a caring parent like you to adopt them.
Kansas Foster Care Adoption Subsidies
The cost of adopting from foster care is virtually non-existent. It is the most cost-effective type of adoption in the state of Kansas. This isn't commonly known information, as many prospective parents are anxious about the costs of raising and adopting a foster child in Kansas.
Many children in the foster system have particular mental, developmental, physical, and/or medical needs. So, many families need financial assistance to help pay for their children's needs. This is where the Kansas foster adoption subsidy comes into play. These subsidies help adoptive families provide for their children with things such as medical care, counseling services, tutoring, and more.
It's worth mentioning that how much financial assistance you'll receive can vary from family to family. To be more specific, it depends mostly on the needs of the children you adopt. But, the majority of families who complete a Kansas foster care adoption can receive financial help to at least some extent.
Adoption and Foster Requirements in Kansas
The Kansas foster adoption process can be a bit time-consuming, but everything will be worth it once you come into your new life as a parent.
There are some requirements that prospective parents will need to meet in the state of Kansas, which are listed below:
In addition to these, prospective foster or adoptive parents must undergo a foster care adoption home study. Here is what that home study generally entails:
Driver's license records
Recent medical records
Most recent tax returns
Sexual abuse and neglect clearances
Criminal background checks, both on a state and federal level
Reference letters
An in-home interview
In-home post-placement visits
These aren't all the details of the home study, but this gives you the gist of what it typically includes. It depends on what adoption agency you're working with, as some may have extra requirements specifically for foster parents. For instance, they may request that you complete training hours with in-house professionals. Simply put, adoption and foster requirements in Kansas are highly variable. Ask your agency any questions you may have about how to become a foster parent with them.
This could be a good place to mention that we can provide home study services for foster care adoption in Kansas.
Who Can Be Adopted from Foster Care in Kansas
Adopting a foster child in Kansas can be difficult. Because the ultimate goal for children in the foster system is reunification with their birth family, most children in foster care are not eligible for adoption. The only way for them to become eligible is for the court to determine that reunification is impossible.
This occurs when the court chooses to terminate parental rights if the birth parent doesn't abide by the court's requirements. It could also happen if the court decides that reunification isn't in the child's best interest. A child, however, isn't eligible for foster care adoption in Kansas until the termination of parental rights. When children become legal adults at 18 years old, they "age out" of the foster system, but some foster parents who cared for a child can choose to establish a permanent relationship with them through adult adoption.
Foster Care Adoption Agencies in Kansas and Other Resources
If you've read our guide and think that adopting a child from foster care in Kansas is the right trajectory for you, then contact a foster care professional to begin your journey today. American Adoptions of Kansas is a domestic infant adoption agency, so we do not provide foster care placement services.
Take a look below at a list of several foster care adoption agencies licensed in Kansas and Kansas adoption photo listing sites:
If you haven't decided on an adoption path yet, it's completely okay! American Adoptions of Kansas is here to help you with whatever you need. Take your time to determine what you want; there's no rush. Get free information now about domestic infant adoption in Kansas or call 1-800-ADOPTION.
Disclaimer
Information available through these links is the sole property of the companies and organizations listed therein. American Adoptions provides this information as a courtesy and is in no way responsible for its content or accuracy.