How to Make an Adoption Plan in Kansas [4 Steps]
What to Know About Creating Your Kansas Adoption Plan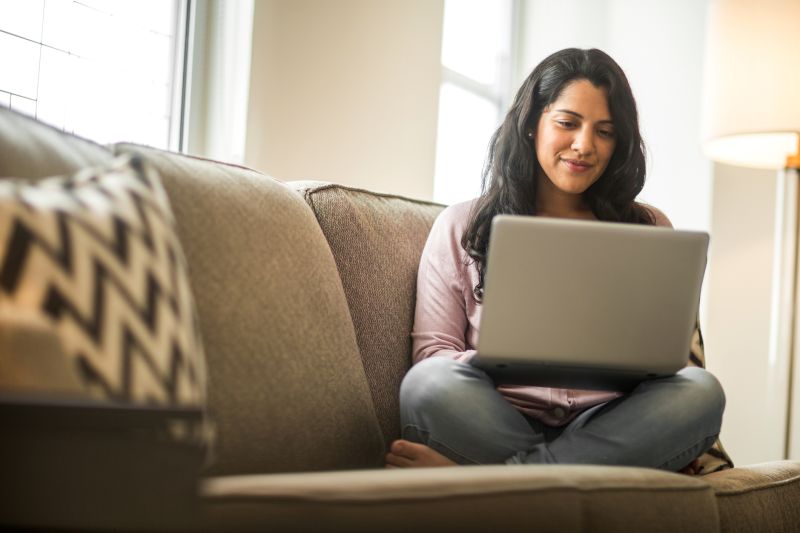 Adoption isn't simple, but it is rewarding. You're providing your child with a loving, safe home, and you can even develop a lifelong bond with your child and their adoptive parents. But, how do you ensure that everything goes according to plan?
That's why making an adoption plan in Kansas is so important. Now, you could be wondering to yourself, "What is an adoption plan, exactly?"
An adoption plan encompasses everything about your adoption process and how you want it to go — this includes the type of adoptive family you want for your baby, what level of openness you're comfortable with and more.
Through your Kansas adoption plan, your adoption professional can account for your preferences and interests. As a prospective birth mother, you'll be in complete control of your adoption journey from start to finish, and your American Adoptions of Kansas professional can guide you through each step of the process. First, they'll help you determine what you want in adoption by asking you some questions about your goals and needs. After gathering this information, you both will set out to create your birth parent adoption plan in Kansas.
Below, we've put together a four-step guide on making an adoption plan in the Sunflower State. If you have any questions as you're reading, please don't hesitate to call us at 1-800-ADOPTION. You'll speak with one of our experienced adoption professionals, and we would love to help you at any time! You can also get more free information now.
How to Make an Adoption Plan in Kansas
Step 1: Choose Your Adoption Professional
Before you make your Kansas adoption plan, you'll need to select an adoption professional to work with. With a staff that comprises birth parents, adoptive parents and adoptees, American Adoptions of Kansas has firsthand insight into the adoption experience. We truly know what adoption is like, and this knowledge helps us make your adoption journey as smooth and seamless as possible.
We also have over 30 years of experience, and we have continually refined our thorough adoption screening process over those three decades. This means that you have only the best adoptive families to select from, and it's what puts us a grade above other adoption agencies.
"I was lucky enough to find American Adoptions, who immediately took some of that weight away by walking me through the steps and supporting whatever decision I made," Brittnee, a birth mother, said. "They sent me several wonderful profiles of hopeful parents, and I just knew right off when I found the right one. They were the perfect family, the type of family I had pictured for myself as I looked forward to my own future."
To get started on your adoption journey today, call us at 1-800-ADOPTION to speak with one of our trusted professionals.
Step 2: Select Your Child's Adoptive Family
Your American Adoptions of Kansas professional will help you find the perfect adoptive family for your child. No matter what point you're at in your pregnancy or Kansas adoption plan, you can always choose your baby's adoptive parents. In other words, adoption is always an option.
As you browse our list of waiting hopeful adoptive families, you can ask yourself the following questions to get a clearer picture of the characteristics you're looking for in a family:
Do I want the family to live in Kansas to make in-person visits easier?
Do I imagine my child growing up with siblings or family pets?
Do I picture my child growing up in an urban, suburban or rural environment?
No matter what type of family you're searching for, we can help you find exactly what you envision. American Adoptions of Kansas is perfectly equipped to help create modern adoption plans, which include finding the right adoptive family for your child.
When Sara, a birth mother who worked with American Adoptions, met her child's adoptive family, she knew they were the ones.
"After a couple of phone calls, we met for the first time on March 31, a day I will never forget," she said. "The hugs and kisses lasted forever between us, and we just meshed. It felt like I had known them my entire life. I was more confident in my choice – not just in adoption but in picking the perfect couple to raise the baby."
Step 3: Make Your Hospital Plan
One of the most significant components of your Kansas adoption plan is the hospital stay. It's better to make your hospital plan sooner rather than later because you'll want to focus on your pregnancy and your baby's health. Your adoption professional will also help you form your hospital plan to take some of the stress away.
As you're creating a hospital plan with the support of your specialist, here are a few questions that you can ask yourself:
Do I want the adoptive family to be in the delivery room for support?
Are there any friends or family members who I want to be there with you?
Who do I want to hold the baby first?
Also, you can rest assured that you won't have to worry about any medical costs thanks to adoption financial assistance, which covers all adoption- and pregnancy-related expenses.
Step 4: Decide on Forms of Post-Placement Contact
Adoption has changed quite a bit, even within the past few decades. Both birth and adoptive families are increasingly choosing open adoption, meaning that you share contact and identifying information with each other. When making an adoption plan in Kansas, you'll get to choose what forms of contact with the adoptive family you're comfortable with.
Here are some ways that you can stay in touch with your child and their adoptive parents:
Phone calls
Texts
Zoom
Emails
Handwritten letters
In-person visits
Or whatever you feel comfortable with
When you work with American Adoptions of Kansas, our team of experienced adoption professionals can help mediate contact between you and the adoptive family. This can help ease any nerves about meeting for the first time, too.
The idea of open adoption might be intimidating at first. But, many birth mothers, like Caitlin, will tell you that it is one of the best parts of their lives.
"Knowing that I can be around and be there — I don't even know how to put it into words… I'm like a cheerleader on the sideline, and that's more than I could have asked for," Caitlin said. "He gets this family who can take care of him and do everything I couldn't, but he can also know that I didn't just give him away. I had a purpose for him, and it was meant to be."
When you create your adoption plan in Kansas with the help of our agency, you can have this experience, too.
***
This may be a lot of information to take in all at once. You could still be wondering, "How do I make an adoption plan for my baby in Kansas?"
It's completely okay if you're feeling confused. You can always call us at 1-800-ADOPTION. We would love to talk with you whenever you may need us! You can also get free adoption information now.
Disclaimer
Information available through these links is the sole property of the companies and organizations listed therein. American Adoptions provides this information as a courtesy and is in no way responsible for its content or accuracy.