Kansas Adoption Home Study Requirements
What You Need to Know about Kansas' Home Study for Adoption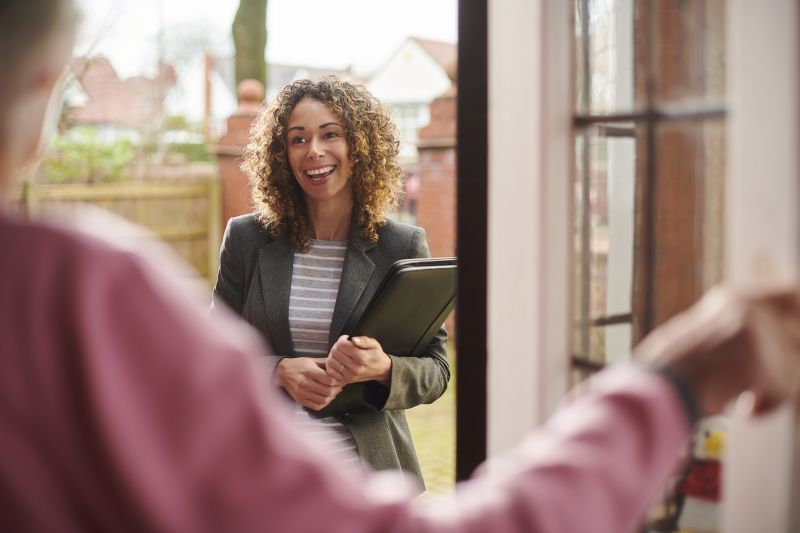 Throughout the entire adoption process, one of the most confusing subjects for prospective parents is the home study. It can seem intimidating at first glance, but with some education and guidance, it doesn't have to be overwhelming.
Every adoption process requires an approved home study. This involves background checks, interviews with your social worker, and in-home visits. This may sound stressful, but once understood, it can even be exciting because it brings you another step closer to completing the adoption.
If you're ready to work with us, then give us a call now at 1-800-ADOPTION to kick-start your Kansas home study process.
What is the Kansas Home Study for Adoption?
In essence, a Kansas adoption home study ensures that a prospective family matches the criteria to adopt in the state. It involves several steps, and is conducted by a licensed home study professional.
Getting a home study for adoption in Kansas can be long and time-consuming, but that's only because it's so vital to the adoption itself. So, it's better to begin the Kansas home study process sooner rather than later. It's also worth mentioning that each state abides by its own home study laws, but your Kansas home study professional will understand the state's process and explain it to you.
American Adoptions of Kansas can help adoptive families whether they work with our agency for placement or not. We are fully licensed in Kansas, which means we can provide the home study services you need. Our team not only has the professional experience to make the Kansas home study smooth and stress-free, but our staff also includes many adoptive families that have been through this process personally. We can provide the best support because we truly understand what's going on.
Need some more details? Check out the main components of the Kansas adoption home study requirements below:
Kansas Home Study Documentation [How to Prepare]
One of the first home study for adoption requirements in Kansas is the proper documentation. You will send these documents in, and they will be assessed before your social worker visits you for the home tour. Some of the necessary documents include driver's licenses, birth certificates, marriage certificates, your most recent tax return, and recent medical statements.
In certain cases, you'll need to provide a green card, military discharges, previous adoption decrees, or pet vaccination records. For international adoption home studies, you'll also need passports. You can view a list of all the required documentation here.
Here's a tip: Get started collecting these documents today! It can be less stressful if you get a head start, instead of waiting until the last minute.
The Kansas Adoption Home Tour [What to Expect]
When your social worker visits you at your home, you will sit down to discuss why you want to adopt, your relationship with your spouse, what parenting techniques you plan on using, how you feel about your child's birth family, and more.
This is more like a self-reflection than a job interview, so be yourself, and you will be okay! This gives your social worker some perspective to see how you feel emotionally. This will also show them how you've educated yourself about adoption.
Following this interview, you'll give your social worker a tour of your home. Don't worry if your home isn't sparklingly immaculate; they simply want to make sure that your home is a safe and healthy place in which to raise a child or baby. A more comprehensive catalog of your home's safety requirements is listed here, but some of the things they're looking for are gates blocking stairs, window screens, a fire extinguisher, a first-aid kit, and covered electrical outlets. Your social worker may also use this time to inform you of anything in the checklist that you may have missed.
Post-Placement Visits [How They Work]
Once a child has been placed with you, your social worker will occasionally return to your home to conduct post-placement visits. These take place roughly every few weeks from the point your child has been placed in your home until the finalization court hearing.
If you're fretting about the post-placement visits, then it's worth noting that they tend to be brief. All that your social worker will want to do is ensure is that your family is adjusting smoothly and to offer advice if you need it.
If a child hasn't been placed in your home after a year, then your Kansas home study will need to be updated. This is because a finished home study expires after a year in Kansas. Home study for adoption requirements in Kansas also mandate that the home study is updated with any significant life changes, such as a new job, a new move, or a new addition to your family.
Training Courses and Clearances for the Kansas Home Study for Adoption
The Kansas adoption home study requirements also comprise some training courses and clearances. CPR and/or First Aid certification courses are required, as are parenting classes or adoption parenting courses. In particular cases, you may need to be licensed for foster care. You may also need to take special needs training or cultural diversity classes.
One clearance that needs to be made includes a criminal background check, both in Kansas and on a federal level, for all adults residing in the home. Sex offender and child abuse and negligence checks must be conducted for all adults living in the home, as well.
The Costs of the Kansas Home Study
One aspect worth considering for getting a home study for adoption in Kansas is the cost. Although the average price for a Kansas adoption home study can vary depending on the agency you select, you won't need to stress about paying an extra adoption specialist to complete the home study. If you work with an agency licensed in Kansas, like American Adoptions, then this can be accomplished in one place. While many smaller agencies will make you look elsewhere for home study services, bouncing back-and-forth between professionals, you'll find everything you need to complete your adoption with our agency.
Those working with an international adoption agency will have to account for the higher costs associated with them. This is because you'll have to meet U.S. requirements as well as the other country's requirements.
Aside from the cost of the home study, you'll need to ensure that your adoption agency is credible and trustworthy. Make sure that they will be able to finish your home study promptly, as well.
***
We understand if this information is a lot to take in. Though there are many Kansas adoption home study requirements, we are here to guide you through the entire process. American Adoptions of Kansas will provide you with an adoption specialist whenever you feel ready to start.
We're a licensed home study provider in Kansas, so you can reach out to us now to start the home study process. Get more free information about adoption now or give us a call at 1-800-ADOPTION. We look forward to hearing from you.
Disclaimer
Information available through these links is the sole property of the companies and organizations listed therein. American Adoptions provides this information as a courtesy and is in no way responsible for its content or accuracy.