Reasons Why Adoption is a Good Thing in Kansas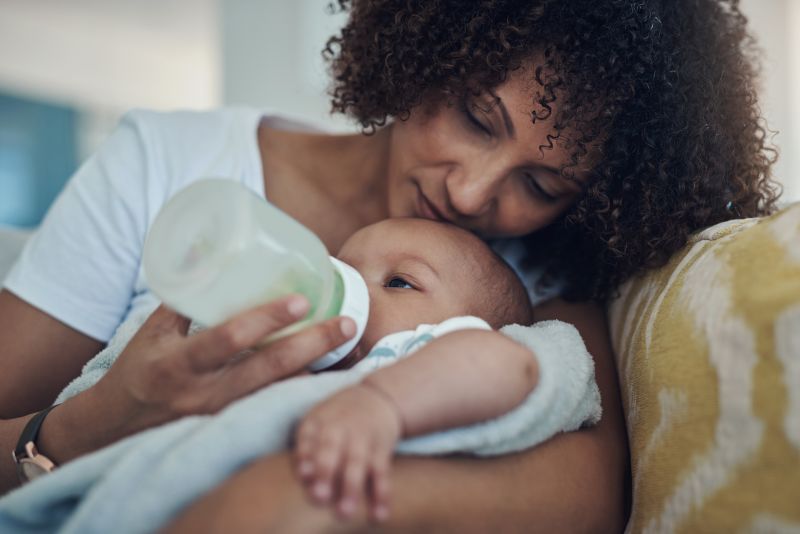 Have you been thinking about building your family?
Are you looking for options and wondering why adoption is good in Kansas?
If you've been considering adoption, chances are that you have a lot of questions about the adoption process and experience. This article covers seven reasons to consider adoption and will help you prepare for your adoption journey.
Keep reading to learn more, or call 1-800-ADOPTION now to speak with an adoption specialist who can answer your questions.
Why Adopt?
If you're thinking about reasons why adoption is a good thing in Kansas, try checking out some adoptive family testimonials to get a better idea of what it's like to adopt a child.
Sometimes simply hearing what other adoptive families have to say can help you make your decision and to understand exactly what you can expect.
One adoptive family acknowledges that adoption isn't always easy but is worth the hard work. "Because of the joy of having a child in your life, you look past all the inconveniences," Joe says.
Another family reflects on some of the fears they had regarding adoption. Robin was worried she might feel disconnected from a child she adopted, but that wasn't her experience at all. She says, "I forget that he's adopted. I swear I do. Someone asked me, 'What if you don't love him the same or what if it feels different?' And honestly, I didn't know, but I was trusting. I swear, though, I forget that I didn't actually push him out."
One family adopted through American Adoptions during the COVID-19 pandemic. Their advice? Be flexible when it comes to adoption. "Make plans, but then hold onto them lightly," Mike says. "Be really willing to flex."
There are many reasons why adoption is a good thing in Kansas. One of those reasons is that adoption allows you to grow and build your family while offering a safe and loving home to a child who needs a family. With adoption, you get to be that family.
7 Reasons to Consider Adoption
So, why is adoption good in Kansas? And is it right for you?
Here are seven reasons you should consider adoption for your family.
1. You Want to Help Someone Who is Pregnant.
One of the biggest reasons why adoption is good in Kansas is that it enables you to help a birth parent who isn't ready for parenting. A birth parent may consider adoption if they are in college, working, very young or just aren't ready for parenting at this stage of their life. When you choose adoption, you have the chance to help ensure that they're able to continue pursuing their dreams.
2. You Want to Help a Child.
If you've always had the desire to help children, adoption can be a great move. One of the reasons why adoption is good in Kansas is that this process enables you to help a child who needs a loving family. Whether you're hoping to adopt a newborn or you'd like to help an older child who needs a family, adoption provides you with this opportunity.
3. You Can't Have Biological Children.
One of the good things about adoption in Kansas is that it enables you to welcome a child into your family even if you cannot have biological children of your own. Infertility is a common reason that families consider adoption.
4. You Want to Choose Your Child's Gender.
For some families, being able to choose their child's gender is an important reason for adoption. When you choose to pursue adoption, you'll be able to fill out an APQ. This lets your adoption specialist know what you're looking for in a child.
5. You Want to Adopt an Older Child.
If you're considering good things about adoption in Kansas, keep in mind that you will have the option to adopt a newborn or an older child. Some families like the idea of welcoming an older child or even a teenager into their family. Adoption enables you to do this.
6. Biological Pregnancy is Unsafe For You.
For some adults, pregnancy isn't a safe situation. You might be able to get pregnant but have medical conditions that make pregnancy difficult or unsafe for you or a baby. In these cases, adoption is a fantastic alternative to carrying a child yourself.
7. You Know Someone Who is Adopted.
If you know someone who is adopted or who has adopted a child, you may have a unique opportunity to see just how fantastic adoption can be. Maybe you were adopted and you'd like a chance to "give back" to the adoption community by adopting a child yourself. This is another reason to consider this method of family-building.
Getting Started
When you're ready to start the adoption process, you can call 1-800-ADOPTION to speak with an adoption specialist who can answer questions such as:
Is adoption good in Kansas?
Am I a good candidate for adoption?
What do I need to know before starting the adoption process?
How can I prepare for adoption?
What support does American Adoptions offer for birth parents?
Don't wait. Your dreams of building your family through adoption can become a reality, and we would love to help you get started on your journey.
With more than 30 years of family-building experience, our agency has the services and support to give you a safe adoption experience, low wait times and complete financial transparency with an industry-leading risk-sharing program.
Call now to talk with an adoption specialist who can help you get the adoption process started.
Disclaimer
Information available through these links is the sole property of the companies and organizations listed therein. America Adoptions, Inc. provides this information as a courtesy and is in no way responsible for its content or accuracy.