Resources You Need for Adoption in Kansas City, KS
Includes Lists of Adoption Agencies, Hospitals and More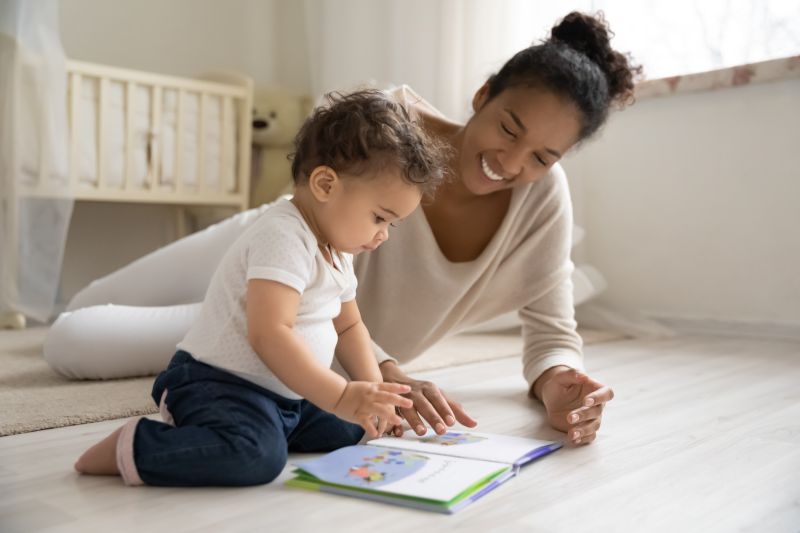 Whether you're a birth mother considering placing your baby for adoption, or if you're a hopeful adoptive parent, adoption is a beautiful journey.
Adoption is a life-changing process, so it's no surprise that there are many components to it. These range from finding the adoption professional you want to work with to preparing for the Kansas home study for adoption. Because of all the factors that you'll need to account for, it can quickly become stressful. But, don't fret! American Adoptions of Kansas is here to help.
We've assembled this overview of various adoption resources in Kansas City, KS, that's helpful to expectant birth parents and hopeful adoptive families alike. This guide includes lists of adoption agencies in Kansas City, KS, home study providers, local hospitals and much more. If you're across the state line, then you can check out our guide to adoption in Kansas City, MO, as well.
We understand this information can be a lot to take in at once. If you have any questions about adoption in Kansas City, KS, then give us a call at 1-800-ADOPTION to speak with one of our adoption professionals. Our team at American Adoptions of Kansas would love to help you get started on your adoption process.
Kansas City Adoption Agencies
When you're browsing adoption agencies in Kansas City, consider choosing American Adoptions of Kansas. We help pregnant women thinking about placing their child for adoption, and we help prospective adoptive families that want to adopt a child across the U.S. Based in Overland Park, we have a special connection with the greater Kansas City area. Our Overland Park address is:
7500 W. 110th St.
Suite 500
Overland Park, KS 66210
Additionally, you can reach our Kansas City, KS office at:
827 Armstrong Ave.
Suite 130
Kansas City, KS 66101
We should also mention that many of our staff members have personal experiences with adoption. Many of us are either adoptive parents ,adoptees or birth parents ourselves. Because of that, our connections to adoption mean you will receive the best possible support and guidance. This means you will be working with a team of experienced professionals who truly understand your adoption journey.
Our national reach allows us to offer several advantages that other adoption agencies in Kansas City, KS, simply can't. These include:
Shorter-than-average wait times: When you select a national adoption agency like American Adoptions of Kansas, you'll have significantly shorter wait times. This is because we work with many birth parents simultaneously, so adoptive families won't have to wait as long for a birth mother to select them. Birth mothers will also have a wide pool of hopeful adoptive parents to choose from.
Wide selection of hopeful adoptive families: We provide prospective birth parents with hundreds of adoptive family profiles to choose from. Most other agencies have 10-20 families, but we have hundreds.
24/7 support for birth mothers: Adoption can come with some difficult emotions even if you're certain that adoption is the best option for you and the child. We understand that it can be hard, so we offer 24/7 counseling whenever you need it.
Home studies for hopeful adoptive families: If you're a prospective parent, then a home study is a required part of the adoption process. American Adoptions of Kansas can help you get started and prepare for it.
If you're interested in working with us as your Kansas City, KS, adoption agency, then don't hesitate to call us at 1-800-ADOPTION.
Kansas City Adoption Attorneys
Adoptive parents and birth mothers alike need to be represented by their own adoption attorneys. When you choose American Adoptions of Kansas as your agency, your adoption professional will coordinate all the legal services so that you don't have to worry about them.
We work with adoption attorneys who have the best understanding of Kansas City adoption. This includes:
Working with our agency guarantees that you have access to the best adoption attorneys in our national legal network. It doesn't matter where you adopt because we assure you that we've got you covered. We should also note that all legal fees for prospective birth parents from the attorney are covered through financial assistance. It's one of the major benefits of adoption in Kansas City.
If you would like to find your own local adoption attorney, then you can visit the Academy of Adoption & Assisted Reproduction Attorneys for more information.
Kansas City Foster Care Agencies
Although American Adoptions of Kansas specializes in domestic infant adoption, we acknowledge that there are several types of adoption agencies in Kansas City, KS. They reflect the many paths that prospective parents take. So, we recommend these foster care agencies in the greater Kansas City area:
Although American Adoptions of Kansas does not provide placement services for foster care adoption, we can help you complete your home study for foster care — which you can read more about below.
Kansas City Home Study Providers
Because we're a licensed Kansas home study provider, you won't need to worry about working with multiple adoption professionals at once. Essentially, American Adoptions of Kansas will take care of the adoption home study for you. Even if you're working with a different adoption professional, we can still complete your adoption home study in Kansas City.
Though the Kansas City home study is part of only the adoptive family's process, they also serve the birth mother's best interests. We have a thorough screening process to ensure that we have the most dedicated, passionate prospective parents working with us.
If you want more information, then you can learn more about Kansas City home study providers and our Kansas home study services.
Kansas City Hospitals
Figuring out a hospital plan can relieve plenty of stress if you're a birth mother forming your adoption plan. You can relieve even more stress by working with American Adoptions of Kansas, as we cover medical costs associated with pregnancy, delivery, prenatal care and post-delivery care. If you're considering adoption in Kansas City, then your adoption professional will help you decide what hospital you'll be most comfortable delivering at.
American Adoptions of Kansas can also help you find the perfect adoptive family in Kansas City. Because we have hundreds of waiting hopeful adoptive parents to select from, you'll have more options for what type of family you want your child to have. We'll also consider aspects such as family values, religion, pets and siblings as we guide you throughout your adoption journey.
Below are a few Kansas City hospitals that are great for maternity care:
Kansas City Courts for Adoption Finalization
When you go to court to finalize your Kansas City adoption, the court's location will depend on what area of the city you live in. In essence, adoptions are under the jurisdiction of judicial district courts. Birth parents don't need to appear in court, but the adoptive parents will.
If you live in Wyandotte County in Kansas, then you'll finalize your adoption here. American Adoptions of Kansas provides legal representation for hopeful adoptive families and birth parents alike. Your adoption professional will take care of all this, so there's no need to worry about that.
***
If you want to get your Kansas City adoption journey started today, American Adoptions of Kansas would love to work with you! You can learn more about our services for prospective birth parents and adoptive families by giving us a call at 1-800-ADOPTION. You can also get free adoption information now.
Disclaimer
Information available through these links is the sole property of the companies and organizations listed therein. American Adoptions provides this information as a courtesy and is in no way responsible for its content or accuracy.