How to Choose an Adoption Agency in Kansas [Questions to Ask]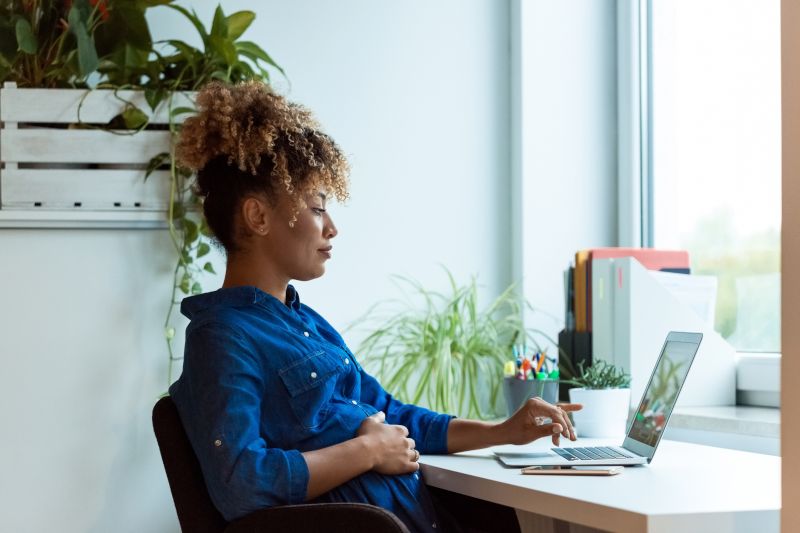 Few decisions made by prospective adoptive parents are more important to the adoption journey than the choice of an adoption professional. The adoption agency you select will play a significant role in your experience and your satisfaction with the adoption process.
Knowing how to choose an adoption agency in Kansas is critical; therefore, you'll need good information to make the right decision and knowing what questions to ask an adoption agency in Kansas can prepare you to make the best choice for your situation.
At American Adoptions, we can help by providing the services and support you deserve. You can speak to one of our adoption specialists about what questions to ask an adoption agency in KS free of charge and with no obligation. Simply call 1-800-ADOPTION or fill out our free online form today to connect.
For now, please keep reading below, as we've listed five steps for finding the right adoption agency for you and included a few questions to ask adoption agencies in KS that you can use to guide your agency choice.
How to Choose an Adoption Agency in Kansas [5 Steps]
Learning how to find an adoption agency in Kansas begins with understanding the steps that go into this important decision. Every adoption situation is different, and every hopeful adoptive family has its own priorities and concerns. However, most families seeking to adopt will go through these 5 steps when selecting an adoption agency.
Step 1: Choose the Type of Adoption You Want
Determining how to choose an adoption agency in KS begins with deciding which type of adoption you want to pursue. For families opting for domestic infant adoption, a local or national private domestic adoption agency will be the top choice. But, there are certain pros and cons of both local and national agencies to bear in mind. If you're pursuing international adoption, you'll work with a Hague-accredited international adoption agency, for example.
Step 2: Research Agencies That Handle Your Type of Adoption
After deciding which type of adoption you're pursuing, the next step in how to find an adoption agency in KS is to narrow the field by researching those agencies. A good place to start is to sift through information online, including the websites of various agencies and their online reviews posted by people who have used them before.
Step 3: Contact Agencies and Ask Questions
Most agencies will have a wealth of information available online. But for a decision this important, you'll need to speak with a professional and be ready with questions to ask adoption agency staff. After selecting your top agencies, contact them and ask as many questions as you want so you'll know whether the agency is a good fit for you.
Step 4: Choose Your Adoption Agency
You alone get to decide what agency will best suit your needs. After doing your research and posing plenty of questions to ask adoption agencies in KS, it's time to make your choice. Based on the type of adoption you're pursuing and your research, you can move forward by picking an adoption agency that meets your specific needs and preferences.
Step 5: Start the Adoption Process
After learning how to find an adoption agency in Kansas, you can move on to beginning the adoption process. It's an exciting step, but it also may bring some unforeseen stresses. Fortunately, with the help of the adoption agency you've chosen, you'll have the guidance and support you need to navigate the process.
Important Questions to Ask Adoption Agencies in Kansas
We've identified the steps in the process, but now we want to focus more on a few specific questions to ask adoption agencies in Kansas in Step 3 above. These questions are meant to highlight specific qualities and services offered by the agencies you're considering, and the answers can help you decide which agency is truly best for you.
When contacting prospective agencies with these questions to ask adoption agencies in KS, you should consider the answers diligently. You're looking for qualities such as:
Transparency: An adoption agency should be honest and transparent about the cost of adoption and what that cost covers.
Clarity: Some adoption agencies provide short wait time estimates but don't offer any verification or documentation. Look for an agency that carefully tracks numbers and gives you accurate, clear answers.
Professionalism: The best adoption agencies are fully licensed with staff members who are certified experts with degrees in social work or counseling.
Below are a few of the questions to ask adoption professionals in Kansas when seeking an agency that fits your circumstances.
How to Find an Adoption Agency in Kansas [Look No Further than American Adoptions]
At American Adoptions, we pride ourselves on being the best in the business. Our compassionate, experienced professionals are dedicated to serving birth mothers, adoptive families, and adoptees throughout the process, and you can depend on our agency to provide ethical, professional service.
Here are a few of the benefits that American Adoptions can offer:
Accurate wait time estimates: American Adoptions strives to provide prospective adoptive parents with shorter wait times by balancing the number of completed adoptions with the number of families we accept at one time.
Shorter wait times: American Adoptions has a nationwide reach, which means we work with more expectant birth mothers than the average agency. We also aggressively promote our agency and the hopeful adoptive families we serve through a variety of advertising means.
Fair, accurate cost estimates: With American Adoptions, you don't have to worry about rising costs and additional fees if you don't find an adoption match immediately. We offer cost estimates that are as accurate as possible, and you won't incur burdensome and unpredictable additional fees during the adoption process.
Full licensure: Our staff is fully licensed to complete adoptions and adoption home studies in Kansas, and our agency is reviewed annually to ensure compliance with adoption agency standards. And because we're a national agency, we are held to a higher standard than local agencies because we are reviewed annually in all 50 states.
How to Find an Adoption Agency in Kansas [Final Thoughts]
Finding out how to choose an adoption agency in Kansas isn't hard when you know what questions to ask adoption professionals. There's also something to be said for trusting your intuition. If you feel comfortable with an agency and they can answer the questions above, you're probably well on your way to starting your adoption journey.
To speak with someone about choosing the best adoption agency for your situation, simply call 1-800-ADOPTION or complete our free online form. We'd be happy to help whenever you're ready to begin.
Disclaimer
Information available through these links is the sole property of the companies and organizations listed therein. American Adoptions provides this information as a courtesy and is in no way responsible for its content or accuracy.