An Introductory Guide to Finding Kansas Kids for Adoption
The Basics of Adopting a Child in Kansas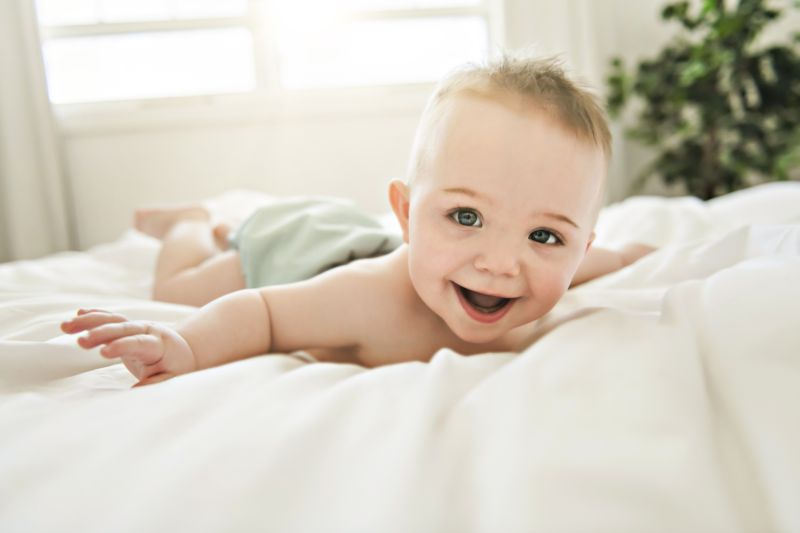 Adoption is something that can bring you and your family plenty of joy. Simply put, it's a life-changing experience that provides a child with a loving family and the caring home that they deserve.
Whether you're a hopeful adoptive family or a birth mother thinking about placing your baby for adoption in Kansas, you likely have tons of questions about finding Kansas kids for adoption. It's easy to feel overwhelmed when researching the many intricacies of the adoption process, but there's no need to fret. American Adoptions of Kansas is here to guide you through it.
This introductory guide to helping you find Kansas kids for adoption will give you the confidence you need. Once you understand the necessary steps, finding infants for adoption in Kansas will seem significantly less confusing. If you'd like to go more in-depth about adopting a child with American Adoptions of Kansas, then get free adoption information now.
The central focus of this guide is for families who want to adopt, but there's some information here that can also be useful for prospective birth mothers. If you're a birth mother seeking more information about placing your baby up for adoption, then you can give us a call at 1-800-ADOPTION to speak with one of our adoption professionals. Learn more about placing your baby here.
Two Primary Adoption Methods of Finding Kansas Kids for Adoption
For adoptive families, there are primarily two ways that you can find a Kansas child for adoption: private adoption (also known as domestic infant adoption) and foster care adoption. There is also international adoption, but it is much less common today than it was a decade ago.
American Adoptions of Kansas does not facilitate international adoptions, either. But, you can read more about international adoption in Kansas here. Below are some further details about private adoption and foster care adoption.
Private Adoption in Kansas
Private adoptions are adoptions of infants that happen within the United States. A common instance with this type of adoption process is that a woman with an unplanned pregnancy decides to place her baby with a prospective adoptive family.
With private adoption, you can find infants for adoption in Kansas by working with our agency and being selected by a prospective birth mother. This is because American Adoptions of Kansas specializes in domestic infant adoption. You can also take a look at our available situations page.
Foster Care Adoption in Kansas
The other primary type of adoption is foster care adoption. This is the adoption of a child in foster care whose birth parents' rights have been terminated by law. As a result, either their foster parents or another adoptive family can adopt the child. These Kansas kids for adoption are usually a bit older, have a difficult history or have a disability. Prospective parents can also find sibling groups for adoption in Kansas through the foster system.
Requirements for adopting a child from foster care are quite different from the requirements for private adoptions. Families that are interested in fostering or adopting will need to undergo standard background checks, finish a 30-hour training course known as TIPS-MAPP, and complete a Kansas home study. But, there are usually little or no costs involved. This is because foster families are given a small monthly stipend to assist with the financial needs of the child.
After meeting these requirements, prospective foster parents will match with foster children and potentially use the Kansas photolisting. For more information, you can visit the Adopt Kansas Kids website or call 877-457-5430.
Private Adoption vs. Foster Care Adoption in Kansas
As expected, there are both similarities and differences when it comes to private adoption and foster care adoption in Kansas. When looking for a Kansas child for adoption, there are aspects of each type of adoption that are worth your consideration.
The Child's Age
Age is the most significant difference between these two kinds of adoption. Prospective parents who are looking for infants for adoption in Kansas will want to opt for private adoption. Adopting a newborn through the foster system is practically impossible, so parents who want to adopt a baby will want to go with a private adoption.
For prospective parents who are interested in adopting an older child, you will want to choose foster care adoption. This is the better option for families who intend to adopt Kansas kids who are older than a newborn, which ranges anywhere from 1-year-olds to teenagers, with the average age of children in foster care being 8 years old.
Costs
Parents looking into private adoption will be happy to know that there's typically greater financial protection involved. For example, if you choose to work with American Adoptions of Kansas, our Risk-Sharing Program will protect you. In the case of a disrupted adoption, this method of insurance has refunded 100% of the lost fees in 98% of those families' adoptions, such as:
Termination fees
Prenatal care expenses
And more
On the other hand, adoption from the foster care system is the most cost-effective type of adoption in the state. Because many Kansas kids for adoption in foster care have specific physical, developmental, medical or mental needs, prospective families adopting from foster care will need financial assistance to cover those costs. So, Kansas provides subsidies to help provide for the needs of the children you adopt.
Wait Times
Private adoption generally offers a shorter wait time, and this is particularly true with American Adoptions of Kansas. When you select us as your adoption agency, you'll have a shorter-than-average wait time because we work with more families and birth parents than other agencies.
Parents looking for a Kansas child for adoption from foster care can expect a longer wait time. This is because the priority is given to the child's birth family or any other biological family members if they can care for the child. There can be a longer process as a result. Additionally, adopting from the foster system requires some training. This encompasses a 30-hour training course and at least three hours of a first-aid/CPR training course.
***
American Adoptions of Kansas can help you with your domestic infant adoption, and we have some unique features and benefits as a national adoption agency. For instance, many of our staff members have personal adoption experiences, as many of us are either adoptees, adoptive parents or birth parents ourselves. We understand the power of adoption to change your life, and you'll always have the best support with our agency.
You can also learn more about domestic infant adoption in Kansas with American Adoptions of Kansas. To speak with one of our adoption professionals, call 1-800-ADOPTION. We'd love to help!
Disclaimer
Information available through these links is the sole property of the companies and organizations listed therein. American Adoptions provides this information as a courtesy and is in no way responsible for its content or accuracy.