How Open Adoption Works [in Kansas]
What Exactly is an Open Adoption? How Does It Work in Kansas?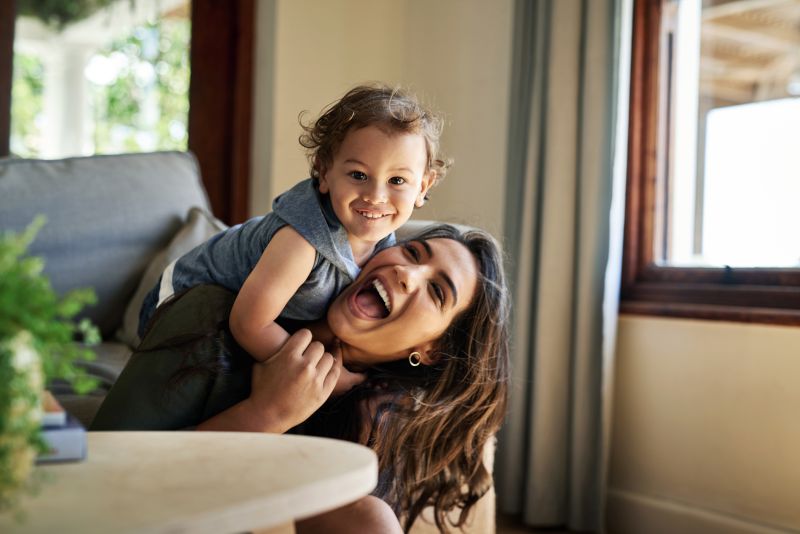 If you are a prospective birth mother who has been researching adoption, you have probably heard the words "open adoption" quite a bit. But, what is open adoption in Kansas exactly? How does it work? Here are a few important things to know:
You and your child can maintain a relationship through open adoption.
You can stay in touch with your child's adoptive family.
Your child will know who you are and where they came from.
Most adoptions today are open, meaning that they include direct post-placement contact. Adoption has changed quite a bit, even in just the past few decades. Research has shown that open adoption can be incredibly beneficial to all parties involved: the prospective birth family, the adoptive family and the child.
But, how does open adoption work in Kansas? We'll answer that and more in the guide below.
If you feel ready to begin your adoption journey today, then don't hesitate to call us at 1-800-ADOPTION to speak with one of our adoption professionals. You can also get free adoption information now or browse waiting hopeful adoptive families.
Our team is made up of adoptees, adoptive parents and birth parents, so our personal adoption experiences help us understand what open adoption is truly like. It means you will receive the best guidance and support possible.
Prospective adoptive parents who want information on how to adopt a child can fill out this online contact form.
History of Closed Adoptions in Kansas
Today, most adoptions are open adoptions, but that hasn't always been the case. Up until a few decades ago, most adoptions were closed. A closed adoption is one in which both the birth and adoptive families go their separate ways, and there is little to no shared identifying information. This was once believed to be the best option for everyone, but it has since become mostly abandoned.
When closed adoptions were widespread, birth parents were completely left in the dark. They never knew if their children grew up in a loving, caring home. Also, adoptees scarcely knew anything about themselves, including why they were placed for adoption and even their medical history.
But, there are still situations where a closed adoption may be the best path for you as a prospective birth mother. When you're considering the pros and cons of open adoption in Kansas, you may decide that closed adoption is what's best for your needs. That is completely okay. You know what is best for your circumstances, and you're in charge of your adoption plan.
Open Adoption Benefits and Facts in Kansas
Even though open adoption is the most common type of adoption today, there are still quite a few misconceptions about it. American Adoptions of Kansas is here to provide an open adoption definition, facts about open adoption in Kansas and more.
Here are some things you need to know about open adoption in Kansas:
Open adoptions in Kansas don't involve co-parenting, so the parental rights are left solely with the adoptive family.
Open adoptions in Kansas frequently create a lifelong bond between you and your child as well as the adoptive family.
Open adoptions in Kansas allow your child to ask any questions they have about their adoption and cultural heritage.
Open adoptions are a great way to watch your child grow up in a loving environment.
Open adoptions allow you to share crucial medical information with your child.
If you are a prospective birth parent, then one of the greatest open adoption benefits in Kansas is that you get to watch your child flourish and develop. This can help ease your mind after your baby has been placed. Knowing that your child is growing up in a loving home can bring inner peace and rid your mind of any worries. Having a post-placement relationship with both your child and the adoptive family can help dispel any lingering fear.
With an open adoption in Kansas, birth parents, adoptive parents and adoptees stay connected and remain a part of one another's lives in a beautiful way, to whatever extent they feel most comfortable with. It's why American Adoptions of Kansas stands with leading experts' open adoption research, which says that open adoption brings major benefits for everyone involved, especially the adoptee. We encourage it whenever possible.
Different Levels of Openness [How Open Adoption Works]
How does an open adoption work in Kansas? It's when a prospective birth mother places their baby up for adoption with an adoptive family and both parties agree to maintain communication after the child's placement.
But, there isn't a fixed open adoption definition, as they can vary depending on what each person is most comfortable with. Before placement, your adoption professional will help you outline a post-placement agreement that details the frequency and types of contact, which depends on the preferences of you and the adoptive family. Also, this agreement is not set in stone; you can adjust your preferences at any time.
We've talked about closed and open adoption in Kansas, but there's also a happy medium between the two known as semi-open adoption. This is when your American Adoptions of Kansas adoption professional mediates post-placement communication and personal information remains confidential.
This type of adoption works for birth mothers who want some form of contact with their child but don't want to share identifying information with the adoptive family. Your adoption professional would mediate this relationship and respect the privacy of both the birth mother and the adoptive family.
When you work with American Adoptions of Kansas, you'll be working with an agency that provides post-placement support for navigating this relationship. We are committed to helping you develop and maintain a lifelong bond with your child, no matter what type of open adoption in Kansas you pursue.
***
If you would like to learn more about open adoption in Kansas, then give us a call at 1-800-ADOPTION to speak with one of our experienced adoption professionals. We would love to help you at any time! You can begin your adoption journey today by browsing waiting adoptive parent profiles. Also, you can get more free information now.
Disclaimer
Information available through these links is the sole property of the companies and organizations listed therein. American Adoptions provides this information as a courtesy and is in no way responsible for its content or accuracy.