Do You Get Paid to Adopt a Child [in Kansas]?
How Kansas Adoption Financial Assistance Works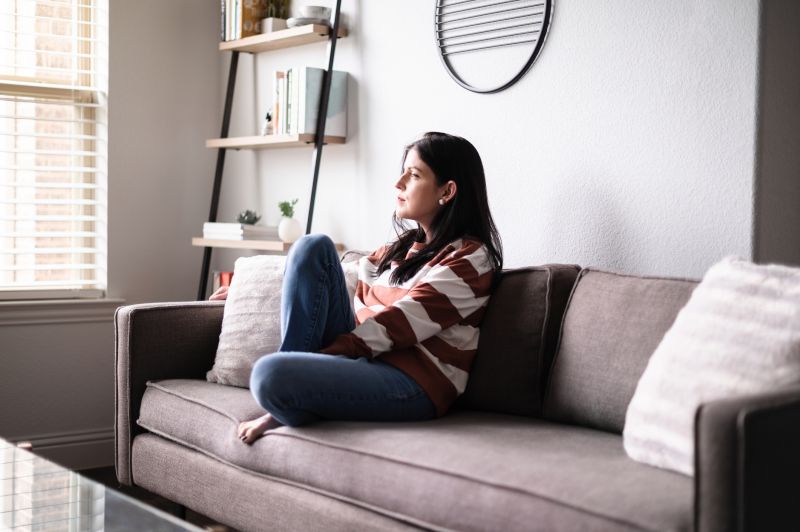 When you have an unplanned pregnancy in Kansas, thinking about the financial aspects can easily get stressful. But, there are some details you need to know:
Adoption is always free
Medical costs are covered when you choose adoption
If you're unable to financially support your child, then there may be financial assistance for pregnancy-related costs
One of the most common reasons why prospective birth parents worry about parenting their child is the financial cost. You may not be in a financially comfortable position to be able to care for a child. You could also be raising children right now, and you can't afford to have another baby at the moment. You may be wondering, "Do you get paid to adopt a child in Kansas?"
The good news is that the adoption process is always 100% free for birth mothers. Adoption can be a challenging and difficult decision, and costs shouldn't have to be another weight on your shoulders.
At American Adoptions of Kansas, we're happy to help you whenever you need us. Give us a call at any time at 1-800-ADOPTION to speak with one of our experienced adoption professionals. You can also get free adoption information now or browse waiting prospective adoptive families.
Can You Get Paid for Adoption in Kansas? [Financial Myths Explained]
Before we get into the details of adoption financial assistance in Kansas, we need to address some common misconceptions. One clarification worth mentioning is that a birth mother's adoption compensation isn't the same thing as financial assistance for placing a baby for adoption. Birth parents aren't paid for adoption in Kansas, or anywhere in the U.S. in general.
Still, many birth mothers wonder if they can get paid for adoption in Kansas, but payment in exchange for child placement is illegal. But, this doesn't mean adoption is costly. You can qualify to receive money for birth mother living expenses. These can help you cover any costs associated with your pregnancy.
Are You Eligible for Financial Assistance for Adoption in Kansas?
If you're a birth mother, then you may be curious about how to receive financial assistance. What are the eligibility requirements for it?
Well, the types and amount of living expenses that you qualify for can vary. This depends on factors such as your financial needs and current living circumstances.
The bottom line: your adoption professional at American Adoptions of Kansas will always help you receive as much assistance as possible and better understand your current situation. They'll guide you through creating a plan to provide you with the financial assistance for adoption in Kansas that you need.
Although each situation can vary, adoption- and pregnancy-related expenses generally include:
Prenatal and medical care
Maternity clothes
Rent and utilities
Phone service
Groceries
Transportation
And much more
On top of this, you're provided:
Free medical care for pregnancy and delivery
Free legal representation to educate you about adoption laws and your rights
Free counseling services both before and after placement
Extra living expenses depending on your financial needs
The adoptive family that you choose and American Adoptions of Kansas will cover all these costs. We understand that, especially when money is hard to come by, forming an adoption plan can be challenging. When you're working and going about your daily life, it can be even more overwhelming.
Financial assistance for adoption in Kansas is meant to help you through your pregnancy without you having to worry about finances. No one should have to stress about money when they're going through a pregnancy.
How Much Adoption Financial Assistance Will You Receive in Kansas?
Although services such as 24/7 adoption counseling, medical care and legal representation are always provided for free through American Adoptions of Kansas, there are a few factors that determine how much financial assistance for adoption in Kansas you qualify for. These are:
Current income status
Current living situation
Kansas adoption laws on financial assistance limitations
For instance, a teenager who's pregnant while finishing high school and living with their parents may not need as much financial assistance as a single woman with children. Some prospective birth mothers have a support network of family and friends. Others don't have that support system. As a result, some birth mothers will need more financial help with their pregnancy than others will.
Pregnancy can be costly, and if it's an unplanned pregnancy, then you may not be prepared to deal with that financial burden. You would have to take time off from your job, and medical costs are usually quite expensive. Adoption living expenses are there so you can focus on the pregnancy itself and not have to worry about the financial aspects of it.
American Adoptions of Kansas is fully licensed in Kansas, so we understand the state's laws when it comes to adoption. We will make sure you receive all the legally allowable adoption financial assistance in Kansas that's possible.
"We were having trouble paying our bills and our rent and affording food, and that was when we made the decision to look into adoption," Janelle, a birth mother who worked with American Adoptions, said. "It was super tough at first, but I knew it was what needed to happen, that we weren't in the right place, and it wasn't the right environment to bring two babies into."
"You're not giving your babies up," Janelle said. "You're just giving them a better life. It's unselfish. That's their lives you're thinking about – it's not just your life. You're giving them the opportunity to live the best life that they can, and the life you know that you can't give them."
***
Can you get paid for adoption in Kansas? The short answer is no, but you'll have access to any adoption financial assistance you'll need before and after your pregnancy. When you don't have to stress about the money, you can dedicate your full attention to the pregnancy and your well-being.
If you would like to learn more about what financial assistance you're eligible for, then give us a call at 1-800-ADOPTION to speak with one of our adoption professionals. You can also begin your adoption journey today and get free adoption information now.
Disclaimer
Information available through these links is the sole property of the companies and organizations listed therein. American Adoptions provides this information as a courtesy and is in no way responsible for its content or accuracy.