Domestic Infant Adoption in Kansas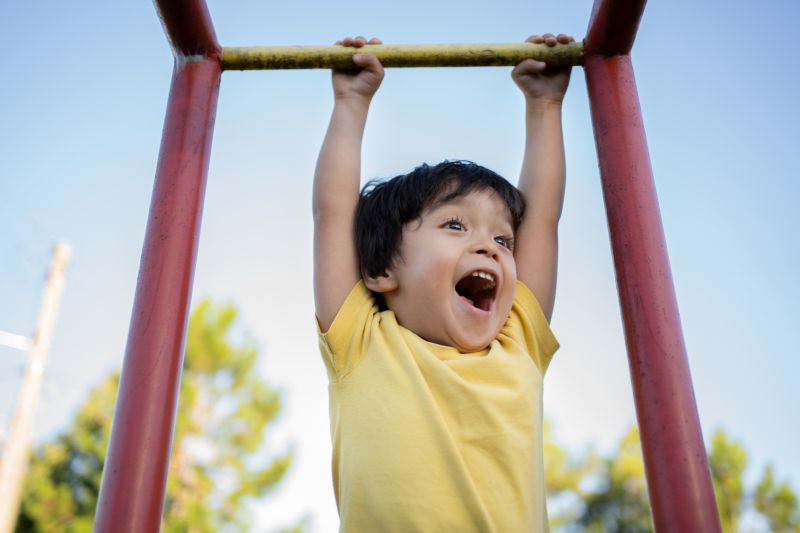 If you've been thinking about building your family and you're looking for options, chances are that you've heard of domestic infant adoption in Kansas.
Families choose adoption for many reasons, including infertility and a desire to help a child who needs a loving family of their own. Some families like the idea of adoption since they can adopt an older child or even multiple children at once.
And how can you decide if it's right for you?
Keep reading to learn more about adoption or call 1-800-ADOPTION now to speak with an adoption specialist who can answer your questions about the process.
What Does it Mean to Adopt an Infant?
The domestic adoption of infants in Kansas is when a birth mother lovingly chooses to find a family for their child. The adoptive parents are not the biological parents of the child; however, when adoption finalization occurs, the parents will become the legal parents of the child.
Birth parents consider US domestic infant adoption in Kansas for many reasons. Sometimes a birth mother may not be ready for parenting. They might feel like they are not in a position where they can give a child everything that they need in order to flourish.
When a family chooses US domestic infant adoption in Kansas, they may have the chance to talk with the birth mother prior to the baby being born. Most modern adoptions are open adoptions, as well, which means that adoptive families and birth parents can keep in touch after placement occurs.
Why Do Families Choose Adoption?
There are many reasons that someone might consider domestic newborn adoption in Kansas as a way to grow their family.
Each family's circumstances are different and unique. This means that a family-building method that works for one family might not work for another.
Here are just a few reasons that a family might consider adoption.
Genetic disorders – If a couple knows that one or both of them has a genetic disorder, they may want to consider newborn adoption in Kansas to avoid passing on that disease.
Infertility – Some families may try to conceive on their own, but find they are unable to do so. In these cases, adoption can be a fantastic alternative; however, keep in mind that it's important to process your infertility fully before you consider adoption. Many couples need a mourning period before they are ready to adopt.
Health concerns – If a potential parent has medical concerns that may cause problems during pregnancy, infant domestic adoption in Kansas can provide a safe alternative to carrying a child on their own.
Single parenting – In some cases, a person may be a single adult but want to parent. Adoption is a wonderful way for someone who is not part of a couple to grow their family.
LGBTQ couples – There are many family-building options for LGBTQ couples, including adoption. For same-sex couples who want to build a family, adoption enables them to welcome a child into their home.
It's important to consider all of your options when you're thinking about building a family.
When it comes to newborn adoption in Kansas, there are many choices and options available, but your first step should be to consider what the best move is for your life and family. If you aren't sure whether newborn adoption in Kansas is right for you, talking with one of our experienced adoption specialists can help you make the most informed decision for your family.
When you connect with us, your adoption specialist can help you fill out your APQ, complete your home study and match with a birth parent. You'll also gain a strong support system that will be priceless during the adoption process.
Working with AA: What You Need to Know
As you consider infant adoption in Kansas and whether it's right for you, call American Adoptions to talk about your options and how you can decide if you're ready to start the adoption process.
When you work with an adoption agency like American Adoptions, you'll be able to benefit in many ways.
Services – American Adoptions can help you match with a prospective birth mother. In many cases, you'll be able to talk to the birth mother prior to the child being born. American Adoptions also helps birth mothers with financial assistance and emotional support throughout their pregnancy.
Offerings – American Adoptions offers open adoptions, family matching services and assistance in creating waiting family profiles. More important, American Adoptions team members have experience on all sides of the adoption experience. You'll find that we have birth mothers, adoptive families and even adoptees working with us!
Testimonials – One of the best ways to consider whether newborn baby adoption in Kansas is right for you is to check out adoptive family and birth family testimonials. Each adoption experience is unique, but sometimes hearing about another person's experience firsthand can be truly helpful.
If you're ready to talk with someone about beginning the newborn baby adoption in Kansas process, you don't have to wait.
You can call American Adoptions 24/7 at 1-800-ADOPTION or you can reach out directly through our website contact form.
Disclaimer
Information available through these links is the sole property of the companies and organizations listed therein. American Adoptions provides this information as a courtesy and is in no way responsible for its content or accuracy.