A Complete Guide to International Adoption [Kansas]
Explaining How International Adoption Works in Kansas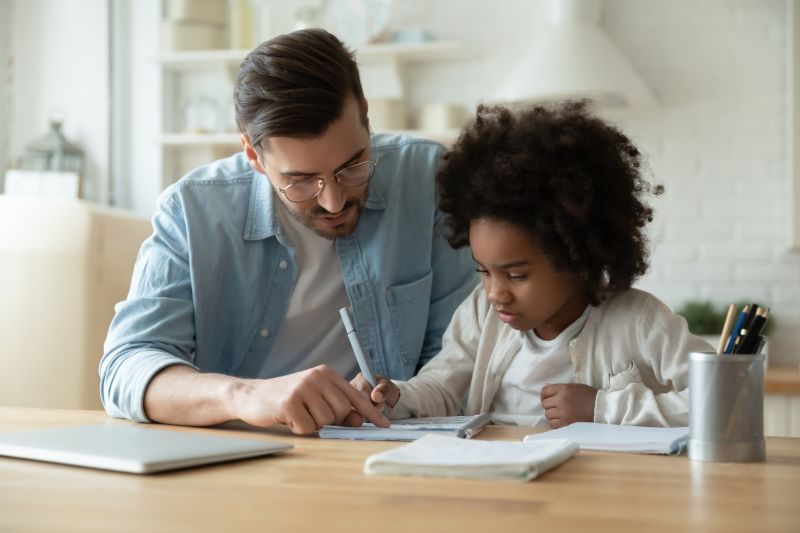 To say that the adoption process can involve some big decisions would be an understatement. But, don't worry! American Adoptions of Kansas is here to help and guide you through this.
One of the first decisions you'll need to make is what type of adoption best suits your needs. If you're a prospective birth mother, then your first step will be deciding if adoption is right for your circumstances.
For adoptive families, there are three main types of adoption: domestic infant, foster care, and international adoption. This guide will focus on international adoption in Kansas, which is the adoption of a child from another country, and is also known as "intercountry adoption."
Although American Adoptions of Kansas completes only domestic infant adoptions, we're still here to help you understand how international adoption in Kansas works.
How International Adoption in Kansas Works
Though there are many countries to adopt a child from, it can be rather complicated no matter where you choose to adopt. Each international adoption process can vary depending on the country's laws and regulations. Generally, however, the international adoption process in Kansas can be broken down into these five steps:
Step 1: Select a Country
Though some prospective families don't have strong feelings about what country they want to adopt from, factors such as travel restrictions, the current political climate, or changing adoption policies will affect where you're able to adopt. In essence, a little research can go a long way when you're choosing which country to adopt from.
Step 2: Select a Kansas International Adoption Professional
Just because it's an international adoption agency doesn't necessarily mean it's licensed to complete an adoption in any country. So, when browsing international adoption agencies in Kansas, make sure to find one that's licensed in the country you want to adopt from. Additionally, any agency you consider working with should be Hague-accredited. It's also helpful to read reviews of the agencies to ensure that you're working with a professional who's great at what they do.
Step 3: Finish Your International Adoption Home Study
You'll need to educate yourself on the differences between an international adoption home study and a home study for domestic adoption. One key difference is that, unlike a domestic adoption home study, your Kansas home study professional needs to be licensed per Hague Convention requirements.
This is a requirement even if you're not adopting through a country associated with the Hague Convention. Otherwise, the two are fairly similar. They both require:
Reference letters
Recent medical statements
Recent financial statements
Clearances on criminal background checks on both a state and federal level
An in-home interview and home inspection
In-home post-placement visits
Step 4: Apply for Eligibility
This step involves applying for eligibility for both you as a prospective parent and your child for international adoption in Kansas. Details about each process are included below.
Your eligibility for international adoption in Kansas:
According to the U.S. Citizenship and Immigration Services (USCIS) Adoption Department, there are different types of forms to submit depending on what country you adopt from. For Hague Convention countries, fill Form 1-800A with your information, documentation, and completed home study. Your adoption eligibility for a Hague Convention country remains valid for 15 months.
For non-Hague Convention countries, file Form 1-600A if you have not matched with a child you plan to adopt. Contrarily, file Form 1-600 if you already have matched with a child through your agency. You'll send along your information, documentation, and completed home study. Your adoption eligibility for a non-Hague Convention country will remain valid for 18 months.
Your child's eligibility for international adoption in Kansas:
In essence, repeat the steps above, except for the child. Instead of filing forms 1-800A or 1-600A, you'll file forms 1-800 or 1-600, depending on if the country is associated with the Hague Convention or not. If the USCIS approves their eligibility, then you'll apply for the child's U.S. visa. This requires the DS-260 form.
Step 5: Traveling to Your Child's Country
International adoption in Kansas, as you may have imagined, will require you to travel to your child's home country. Most prospective parents stay anywhere between one and four weeks. During your stay, you'll move on to the legalities and complete the final steps of your child's visa application.
The country's adoption authorities will conduct one final interview to ensure that you've met all the adoption requirements. When you return home, make sure your child has their:
Visa
Passport
Birth certificate
Social Security card
Any extra documents as required by the country
Adoption Finalization or Re-Adoption
Although that mostly covers everything, there are a few more things to be mindful of. You will complete your international adoption in Kansas with either a re-adoption, which is frequently recommended, or finalization. If your child was given an IH-4 or IR-4 visa, then you'll finalize the adoption. If they were given an IH-3 or IR-3, then the adoption is technically complete. But, adoption professionals in Kansas strongly recommend a U.S. re-adoption.
This ensures that your international adoption in Kansas is legally recognized in both the child's birth country and the United States. If your adoption isn't finalized or your child isn't re-adopted in Kansas, then some legal issues may arise surrounding parenthood and citizenship. Finalization is required, and re-adoption is a legal safety net.
If this sounds overwhelming — don't worry. You aren't on your own. Your adoption agency and attorney will be there to guide you through every step of this complex process.
Pros and Cons of International Adoption in Kansas
As with any type of adoption, international adoption comes with its own unique set of pros and cons. We've assembled a handful of pros and cons below to help you decide whether international adoption is the right path for you. If it's not, then know that there are other ways to adopt, such as domestic infant adoption and foster care adoption.
Pros:
There are many children waiting for the love, safety, and support of a family
Provides a home for a child in need of one
Terminated parental rights before a child is placed for adoption
Cons:
Uncertainty of navigating international adoption laws
Higher costs associated with travel
No open international adoptions
Unique challenges associated with transcultural adoption and early childhood traumas
International Adoption Agencies in Kansas
Though there aren't any full-service international adoption agencies in Kansas as of now, here are some national agencies that can assist you with any international adoption needs you may have:
***
If you're feeling unsure about international adoption and want to learn more about domestic infant adoption, feel free to give us a call at 1-800-ADOPTION. We'd love to speak with you and help you to the best of our abilities. Whether you're a hopeful adoptive family or a prospective birth mother, we're happy to help.
Disclaimer
Information available through these links is the sole property of the companies and organizations listed therein. American Adoptions provides this information as a courtesy and is in no way responsible for its content or accuracy.