Understanding the Adoption Definition in Kansas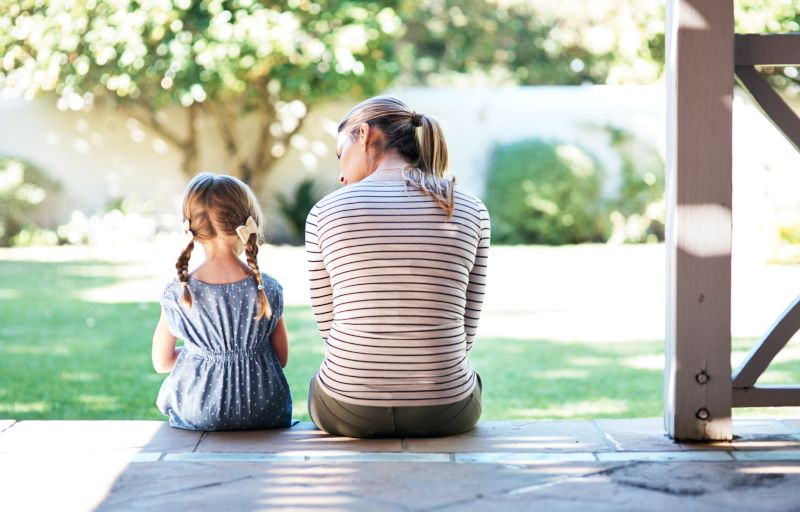 Whether you're an expectant birth mother or potential adoptive parent, it's easy to get lost in the terms associated with the adoption process. However, we're here to help. To better help you understand, this guide will cover a few common adoption definitions in Kansas.
What do you need to know about the adoption definitions in Kansas used today? Sure, there are narrow dictionary definitions for adoption-related terms, but these same adoption terms can have different meanings to those who use them.
Whether you're an expectant birth parent, a hopeful adoptive family member, an adoptee or are simply eager to learn more about adoption, understanding these terms can be a helpful part of your journey. We can help with that. To speak with one of our professionals today, please call 1-800-ADOPTION or complete our online form.
Below you'll find a basic rundown of some of the most common adoption terms and their adoption definitions in KS.
What's the Definition of Adoption in KS?
In terms of children, the definition of adoption in Kansas is "the act or process of adopting a child." But, legally, adoption doesn't just refer to children, although that's its most popular use. In fact, adults over the age of 18 can legally be adopted, as well. In more general terms, adoption means that an adoptee is accepted and raised by a family that is not biologically tied to them but who loves them and supports them, nonetheless.
"Adoptive Family" or "Adoptive Parents"
You may be familiar with the most straightforward "adoptive family" definition in KS. The adoptive family is the party in an adoption that welcomes an adoptee into their home and agrees to serve as their parents on a permanent basis. The adoptive parents assume full legal responsibility for raising the adoptee, and when the adoption is finalized, they have full parental rights for the child.
But the KS adoptive parent's definition goes much further than that. An adoptive family can represent a beacon of hope for expectant birth parents who want the best for their child but simply can't parent at the time of birth. The adoptive family also represents a brighter future for the adoptee, as by becoming adoptive parents, they promise to cherish the child and make sure their financial, emotional, and developmental needs are met.
The definition of adoptive parents in Kansas can mean many things to many people: hope, a bright future, stability, and love.
"Birth Parent"
Another important adoption definition in Kansas that's at the heart of the adoption process is "birth parent." Birth parents are the biological parents of the adoptee in any adoption. In some cases, the birth parents willingly choose adoption because they love their child and want them to have the best possible future. That means deciding to place the child in an adoptive home through the private domestic adoption process.
In the case of foster care adoption, birth parents may have had their parental rights terminated due to neglect or some other circumstance that resulted in their children being placed in the foster care system. Once the parental rights of the birth parents are terminated by a family court, they can be adopted by loving adoptive families who want to provide an older child with a stable, loving home.
"Adoptee"
Maybe the most important KS adoption definition you should know is "adoptee." The adoptee is the child who is transferred from the birth parents to the adoptive parents during the adoption process. Adoptees can be infants, as in the case of private domestic adoption, or older children who are placed through foster care adoption.
Adoptees are at the center of the adoption process. Everything about adoption is done to benefit the adoptee and make sure their present and future interests are protected. Adoption conventions such as the required home study are proof that the adoptee's safety and well-being are always the priority in modern adoption.
"Adoption Agency"
The best KS adoption agency definition can be summed up with the following: an adoption agency is a licensed professional organization that assists with the placement of children through adoption.
Adoption agencies work with expectant birth mothers who are considering adoption to help them determine if adoption is the right way forward following an unplanned pregnancy. They also work with prospective adoptive families to identify potential adoption opportunities. The best adoption agencies (like American Adoptions) can also perform adoption home studies to ensure the needs of the adoptee will be met in the adoptive home.
"Adoption Plan"
One adoption definition in KS that you may not know relates to the adoption plan. The adoption plan is a document that is usually created by the birth parents in adoption to express their wishes and preferences for their adoption journey. It communicates to everyone involved what kind of family they want for their child and how the transfer of custody and hospital stay should go.
"Adoption Professional"
Another key adoption definition in KS that you should know is "adoption professional." What's an adoption professional? Your adoption professional is a licensed, skilled specialist who can help both expectant birth parents and hopeful adoptive families meet their adoptive goals. They staff the adoption agencies defined above.
Many adoption professionals are trained social workers who assist with a variety of adoption-related tasks such as creating adoption profiles, matching expectant birth mothers with waiting adoptive families, assisting adoption plans, and facilitating communication between the parties. At American Adoptions, many of our adoption professionals are also adoptees, adoptive parents and birth parents, so they can share their own experiences with you along the way.
"Adoption Triad"
The "adoption triad" is an adoption definition in KS that many unfamiliar with adoption have never heard before. The term is used to describe the three-party coalition that is at the heart of every adoption scenario: the birth parents, the adoptive parents, and the adoptee.
"Closed Adoption"
Closed adoption is another key adoption definition in KS that you should know. It refers to a specific kind of private adoption that involves no contact between the birth parents, adoptive parents, and adoptee before or after the birth of the child. Though once common, closed adoption is no longer held in high favor in modern adoption and has become quite rare.
"Home Study"
If you're a prospective adoptive family considering adoption, you'll need to learn this important adoption definition in KS before moving forward: the adoption home study. The adoption home study is required for every adoption in Kansas. It's the mechanism that is used to ensure that a potential adoptive home will be safe for the adoptee.
The adoption home study is performed by licensed home study professionals in Kansas. American Adoptions is licensed to handle adoption home studies in Kansas in addition to being a fully licensed national child placement agency. That means when you work with us, you won't have to find a home study professional to complete your adoption requirements.
"Open Adoption"
If you're considering modern adoption, another Kansas adoption definition you'll want to be familiar with is "open adoption." Open adoption is the opposite of the previously defined closed adoption. Unlike closed adoption, open adoption can feature fully open communication between the birth parents, adoptive parents, and adoptees.
That contact can include calls, emails, videos, and even in-person meetings. It's the most common type of adoption contact agreement today. At American Adoptions, we strongly recommend this sort of agreement because of the benefits it offers everyone in the adoption triad.
"Post-Placement Contact Agreement"
It's important to consider the KS adoption definition of the term "post-placement contact agreement" if you want to understand open, semi-open, and closed adoptions. Post-placement contact agreements are simply arrangements between the adoptive parents and birth parents that set the terms of contact before and after the placement of the child in the adoptive home.
"Semi-Open Adoption"
One final adoption definition in KS that you should know is "semi-open adoption." A semi-open adoption is one that splits the difference between open and closed adoption contact agreements. While there is contact between the parties in the adoption triad, that communication is more limited and may even be mediated by an adoption professional.
Closing Thoughts on Adoption Definitions in Kansas
Many of the KS adoption definitions mentioned above may seem initially obvious, but you should remember that each term has special meaning for the people involved in the process. The definition of adoption terms is an important part of learning about the process, however, and we hope this guide has been helpful.
If you still have questions, however, we want you to know that we're here to help. You can speak to one of our adoption professionals today by calling 1-800-ADOPTION or by completing our free online form.
Disclaimer
Information available through these links is the sole property of the companies and organizations listed therein. American Adoptions provides this information as a courtesy and is in no way responsible for its content or accuracy.