Your Adoption Birth Plan in Kansas [3 FAQs]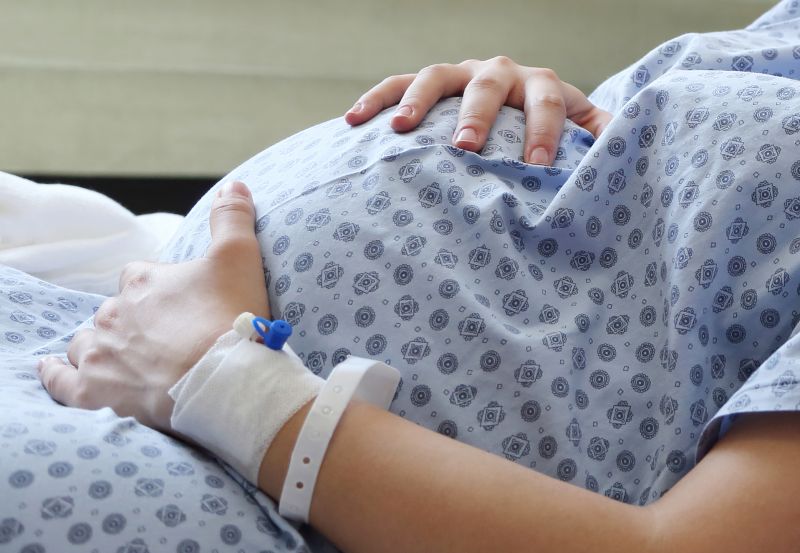 A significant part of any prospective birth mother's adoption process is creating a hospital plan. It will be a big day, one that you will forever cherish, so you'll want to make sure that everything goes according to plan. This may sound stressful, but, fortunately, you are not alone.
When you work with American Adoptions of Kansas, you'll have help from one of our professionals to make your adoption hospital plan. When you sit down with your adoption professional, here are a few topics that you will likely discuss:
What hospital you would like to deliver your baby at
Who you want to be in the delivery room to support you
Who you want to hold your baby first
Although nothing can completely prepare you for this emotional, momentous day, making a Kansas adoption birth plan with our team can help prepare you to feel confident, calm and safe. They will work closely with you to form an outline of how you would like your hospital experience to go.
It's beneficial to have a newborn adoption birth plan in place ahead of time. This plan will be distributed to both hospital staff and the adoptive family so they can be aware of your wishes. Making this hospital plan also allows you to focus on your pregnancy and the health of your child; you won't need to worry about making big decisions while you're in labor. You can make your hospital plan as early as you want or as late as you need.
If you have any questions about your Kansas adoption hospital plan or adoption in general, then call us at 1-800-ADOPTION. You'll speak with one of our experienced adoption professionals, and you can also get more free information now. In the meantime, here are 3 FAQs (and answers) about making an adoption birth plan in the Sunflower State.
1. What Is a Kansas Adoption Birth Plan?
As a prospective birth mother, you are in charge of every decision throughout your adoption journey, and you can make changes as needed. One of these decisions involves your hospital stay, and your Kansas adoption hospital plan helps you prepare for labor and delivery.
This plan should outline what you want during your hospital experience, such as:
Whether you want pain medication
Who your doctor will be
What your preferred delivery method is
If you want the adoptive family in the room with you
And more
When creating your Kansas adoption birth plan with your adoption professional, we'll make sure that all the details are covered. navigating pregnancy and choosing adoption can be complicated, and that's why it's crucial to get all the support you need from our team during your hospital stay.
There can be quite a bit to mull over, so be sure to start thinking about your Kansas adoption hospital plan sooner rather than later. But, we're not saying you need to have a plan ready at the very beginning, as you likely won't complete one until closer to your delivery.
Remember, you can always call us at 1-800-ADOPTION to speak with a trusted adoption professional at any time.
2. Can I Change My Newborn Adoption Birth Plan in Kansas?
Yes, you can change your adoption hospital plan in Kansas, even after you've arrived at the hospital! The purpose of a hospital plan is to make you feel as comfortable as possible, so it's only natural that your wants and needs may change. This is an emotional time, and it's completely okay to change your birth plan if you need to.
For instance, you'll probably feel more comfortable with your child's adoptive family as you get to know them throughout your adoption journey. You may have initially not wanted them to be in the delivery room with you, but now you do. Or, maybe you were worried about having time alone with your baby, but now you want to enjoy your first few moments together to forge everlasting memories.
Candice, a birth mother who worked with American Adoptions, developed a close bond with her child's adoptive parents.
"Jeff and Amanda are wonderful, and I am so thankful I could give them such a gift," she said. "We still email, and I get pictures. Our little boy is so handsome. They are amazing parents, and I know my son has a huge family who loves and cares so much for him. I am forever thankful for that. Jeff and Amanda saved my baby's life! With having three kids already, I know what I needed to do."
In other words, it is always okay to change your Kansas birthing plan with adoptive parents as you see fit. Be sure to let your American Adoptions of Kansas professional know about any changes that you're considering, and they can change your plan accordingly.
3. Why Do I Need a Kansas Adoption Hospital Plan?
You deserve to feel comfortable and cared for when you pursue adoption, especially during your stay at the hospital. This is why it's important to have a Kansas adoption birth plan in place. When you choose American Adoptions of Kansas as your adoption agency, you'll work with an adoption professional who can help you prepare for this big day.
Adoption is far from simple, but it is beautiful and rewarding. As the adage goes, most things worth doing aren't easy. In particular, your hospital stay will be one of the more emotionally challenging parts of the adoption journey. But, you can feel prepared and supported the entire time with the help of our agency.
***
"After choosing a family and exchanging emails with them, I knew that I had made the right choice," Renee, a birth mother who worked with us, said. "After meeting the adoptive couple, I was certain that my daughter will still be loved. The transition between me and the adoptive family has made me feel a lot better. I love my daughter, and I know that this decision was what was best for her."
If you have any more questions about making your Kansas adoption hospital plan, then don't hesitate to call us at 1-800-ADOPTION. Our team of experienced adoption professionals would love to help you at any time. You can also get free adoption information now.
Disclaimer
Information available through these links is the sole property of the companies and organizations listed therein. American Adoptions provides this information as a courtesy and is in no way responsible for its content or accuracy.