Adoption in Manhattan [Resources]
Adoption Agencies, Home Study Providers and More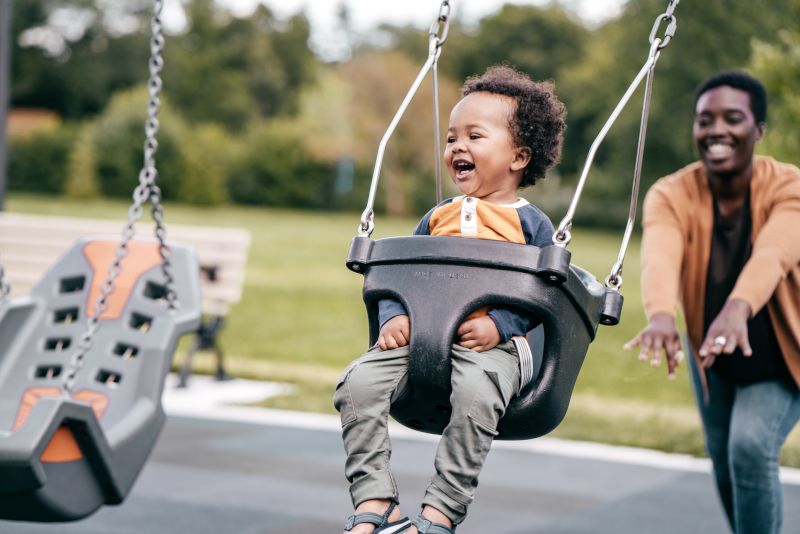 Manhattan is a charming, small college town known for wonderful schools, neighborhoods and Kansas State University. Nicknamed the Little Apple, there are plenty of reasons why families choose to settle down here.
Because of its small population, you may be surprised to learn that Manhattan is brimming with local adoption resources. Whether you're an expectant birth mother or a hopeful adoptive family, this guide on resources for local adoption is just for you.
As you may have guessed, the adoption process can't be completed alone. This is good to know in case you're feeling stressed out. American Adoptions of Kansas has you covered every step of the way to help you complete your adoption in Manhattan. From the moment you select your adoption agency to your finalization hearing in court, we're here to guide you through it. You can call us at 1-800-ADOPTION to start your adoption journey today.
To begin, we'll talk about the first and most significant step of the process: choosing your adoption agency.
Manhattan Adoption Agencies
Adoption agencies are known for offering a wide variety of services to ease you through the process. Adoption is supposed to be life-changing and beautiful, not stressful and scary. That's why you'll want to work with an adoption agency. Not working with one puts you at a higher risk of adoption disruption.
When you're researching adoption agencies in Manhattan, consider choosing American Adoptions of Kansas. We're a national agency with headquarters in Overland Park, KS, which is only a brief drive from the Little Apple. With over 30 years of experience, we've helped thousands of hopeful adoptive parents and birth mothers alike through the domestic infant adoption process.
Our staff members are well-equipped to help you, as many of us are adoptees, birth parents or adoptive parents ourselves. We truly understand what this journey means, and we have a genuine desire to guide you through the process to the best of our abilities. When you work with American Adoptions of Kansas, here's what you can expect during a Manhattan adoption:
Financial protection for adoptive families
Adoption financial assistance for prospective birth mothers
Home study services for adoptive families
24/7 support and counseling for prospective birth mothers
Assistance in finding the perfect adoptive family for your baby, with hundreds of adoptive family profiles to choose from
Are you interested in learning more about American Adoptions of Kansas? Give us a call at 1-800-ADOPTION to get free adoption information now.
Manhattan Foster Care Agencies
Although American Adoptions of Kansas specializes in domestic infant adoption, we understand that there are many ways to build a family. That's why foster care adoption in Manhattan is also an option.
For hopeful adoptive parents who want to adopt an older child or a child with a disability, then this could be the path for you. Many children are waiting in the foster system to be adopted, and you could provide them with the stable, caring home that they need. If you would like to learn more about adopting from the foster system, then these foster care adoption agencies near Manhattan are among the best:
Manhattan Adoption Attorneys
No matter what type of adoption you pursue, both prospective birth mothers and adoptive families will need an adoption attorney. Because Kansas has its own adoption laws, it's necessary to work with someone who understands the legal intricacies of adoption in Manhattan. This ensures that your adoption is handled ethically and legally.
When you work with American Adoptions of Kansas, we coordinate all the legal services for you. In other words, we find you the best adoption attorney for your needs. We have a wide selection with our national legal network, so this is one less thing you have to worry about.
But, if you would like to find your own Manhattan adoption attorney, then here are some of the best law offices near Manhattan:
Manhattan Home Study Providers
Because the home study is such a significant part of the adoption process, working with a licensed home study provider is important. Adoptive families must undergo a home study before they can be matched with an adoption opportunity. This comprises in-home visits and interviews with a social worker.
American Adoptions of Kansas is a full-service agency, meaning that we're licensed to provide Kansas home studies. Even aside from that, we're able to provide all the services you need to start and finish your adoption in Manhattan. This includes your adoption home study in Manhattan.
Though the home study may sound stressful, it's simply a way for prospective birth mothers to rest easy knowing that the adoptive family is capable of taking care of the child. If you're a hopeful adoptive parent, then we assure you that your social worker understands how it can feel overwhelming. The home study is an important step that ensures you're ready, both emotionally and physically, to adopt a child.
This applies to people who are working with a different agency for placement, too, including anyone pursuing foster care adoption in Kansas. Contact us now to get more information about how we can help you through the Manhattan home study for adoption.
Manhattan Hospitals for Prenatal Care and Delivery
As a prospective birth mother, the process of choosing a hospital is one of the most crucial steps. When you create a plan for your adoption in Manhattan, your adoption professional will help you decide on the hospital where you'll receive prenatal care and delivery.
On top of helping you form your hospital plan, American Adoptions of Kansas also helps you find the right family for your baby. We have hundreds of waiting hopeful adoptive families for you to choose from. This means that you'll have plenty of options for what type of family you imagine your child with. Additionally, we'll take factors such as siblings, environment, ethnicity, pets and more into consideration as we guide you through your adoption process.
With adoption financial assistance, your medical costs will be covered. This allows you to focus on choosing a hospital that works best for your comfort level. Here are a few of the best options near Manhattan:
Manhattan Adoption Finalization Courts
You could probably guess from its name, but the finalization hearing is the last step of your adoption in Manhattan. This is when you'll receive the final decree of adoption, and your new family will become official!
For prospective birth mothers, this is when your child will be placed with their adoptive family. You don't need to appear in court because your adoption professional will take care of everything.
A Manhattan adoption finalization hearing will take place in a Riley County courthouse roughly six months following placement. Leading up to this momentous occasion, your adoption professional and attorney will be there to provide you with any support or help you need.
***
Do you feel ready to begin your adoption journey today? If so, then call us at 1-800-ADOPTION to talk with one of our adoption professionals. We'd love to help you out! You can also get more free information now for both hopeful adoptive parents and prospective birth mothers.
Disclaimer
Information available through these links is the sole property of the companies and organizations listed therein. American Adoptions provides this information as a courtesy and is in no way responsible for its content or accuracy.