Why Adopt in Kansas?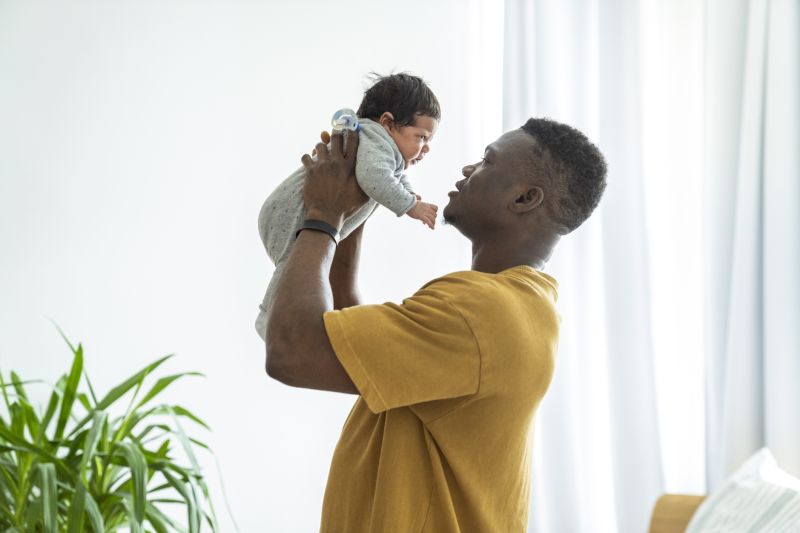 If you've been considering adoption, you might be wondering, "Why do people adopt in Kansas?"
The truth is that families choose adoption for many different reasons depending on their circumstances and life experiences.
Some families choose adoption because they have experienced infertility. While facing the unexpected reality of infertility can be incredibly devastating and emotionally stressful, many families consider this one of their primary reasons to adopt in Kansas.
Other families choose adoption because they were adopted themselves or they know someone who experienced adoption firsthand and they'd like to give back to the community.
If you'd like to talk with someone about adoption and whether it's right for you, call American Adoptions now at 1-800-ADOPTION. We'd love the chance to talk with you about your options.
Why Do People Adopt in Kansas?
There are many reasons to adopt in Kansas. Each family chooses adoption for a different reason depending on their life circumstances.
So, what are some reasons to adopt in Kansas?
Here are several reasons families choose adoption:
Infertility – A couple may turn to adoption if they are unable to conceive a child.
Community – If you have personal experience with adoption, you may want a way to give back to that community by pursuing adoption yourself.
Safety – Sometimes pregnancy isn't always a safe option for every family. In these cases, adoption provides a safe way to build a family.
There are many other reasons to adopt in Kansas, including a desire to help a birth mother who isn't ready for parenting.
When you choose to adopt through an agency, such as American Adoptions, each birth mother is provided with the care and support they need throughout their pregnancy. If you're hoping for a way to help out the birth mother who chooses you as the right family for their baby, working with an agency can be the right choice.
What Does Open Adoption Look Like?
One of the reasons to adopt in Kansas is that open adoption is greatly encouraged.
When you choose to pursue adoption, you'll have a number of choices when it comes to your adoption preferences. You'll be able to consider an open adoption or a closed adoption.
Most modern adoptions are open adoptions, which means that you'll be able to communicate with your child's birth mother throughout the pregnancy as well as after your child is born. In fact, communication will continue throughout your child's life.
Open adoption is designed to ensure that each member of the triad is able to build relationships.
Birth mothers will be able to know that their child is growing up in a safe and loving family, adoptive families will be able to ask any important questions they might have about their child's heritage or medical history and adoptees will have the unique opportunity to get to know their birth parents.
Open adoption may include:
Sending pictures or videos
Texting or calling
In-person visits
Because open adoption looks different for each family, it's important to talk with your child's birth mother ahead of time to determine what this might look like in your situation.
Adoption Testimonials: What is Adoption Really Like?
As you're considering reasons to adopt in Kansas after facing infertility, you might be wondering what adoption looks like for other families.
One adoptive family wasn't sure what adoption would look like them until it actually happened.
"I just had no idea what it would look like," Lindsey remembers. "But, once we were matched and met Dominic's birth mom, I was just like, 'Oh, I could 100 percent see seeing her on an annual basis — or even more than that."
Another family, Scott and Sue, reflect on their adoption experience with fondness. "Unless it happens to you, you don't know how it changes your life," Scott adds. "I kept telling Sue, 'We're on our way to Colorado to pick up a baby; this is going to change your life in ways you don't even yet understand.'"
After dealing with secondary infertility, one family turned to adoption. Now, they can't imagine what life would be like without their son. Robin says, "I forget that he's adopted. I swear I do. Someone asked me, 'What if you don't love him the same or what if it feels different?' And honestly, I didn't know, but I was trusting. I swear, though, I forget that I didn't actually push him out."
While the reasons to adopt a child in Kansas vary greatly from family to family, the important thing to remember is that adoption is a unique experience.
If you've been dealing with infertility and you've been wondering whether adoption would work for you, it's time to speak with someone who can help.
Here at American Adoptions, we'd love the chance to work with you to help you build your family.
Our team of adoptees, birth mothers and adoptive families knows exactly what you're going through and what your experience is like.
You can reach us anytime by calling 1-800-ADOPTION now.
Disclaimer
Information available through these links is the sole property of the companies and organizations listed therein. American Adoptions provides this information as a courtesy and is in no way responsible for its content or accuracy.