Average Time to Adopt a Child in Kansas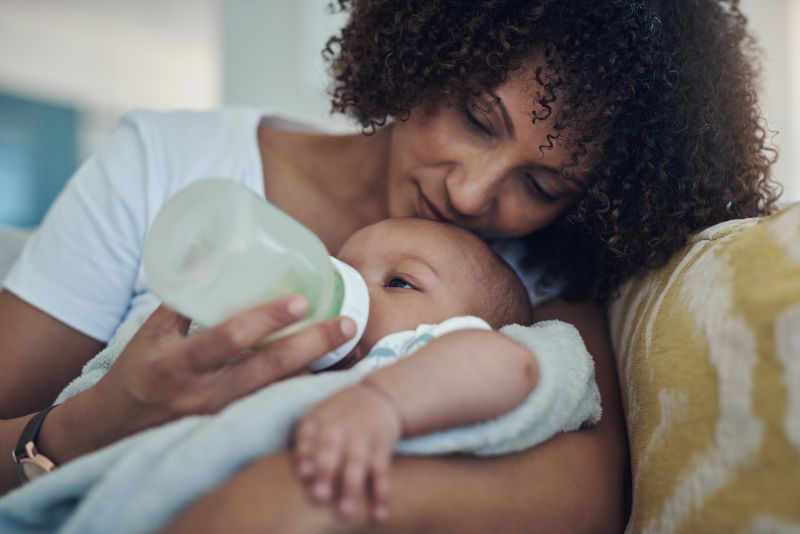 One of the most common questions among adoptive parents relates to the average time to adopt a baby in the U.S. After all, once a family decides to grow their family through adoption, there's a sense of excitement and urgency that takes over, and rightfully so.
Though there's no way for sure to forecast your average wait time for domestic adoption in Kansas, there are some things you can do in conjunction with your adoption agency to expedite the process. If you'd like to speak with an adoption specialist about the average time to adopt a child in KS, call 1-800-ADOPTION or complete our free form.
For now, you can keep reading below to learn what to expect regarding the average adoption wait time in Kansas and how your adoption agency can impact its length.
Understanding the Average Time to Adopt a Child in Kansas
The typical time it takes to adopt in KS is different from one adoption to another because every situation is unique. Your wait time may be impacted by many key factors, but two of the most important are the type of adoption you're pursuing and the agency you work with.
Your average adoption wait time in KS will depend largely on the type of adoption you choose. For example, you may experience extended wait times spanning years with international adoptions because they involve more than one trip to the child's country of origin and adherence to adoption laws in both nations.
Your choice of adoption agency may also influence your average time for adoption in KS. Wait times differ significantly among agencies. For example, with American Adoptions, you can expect an average adoption wait time of 9 to 12 months with our agency. That's not the same for every agency, but we go above and beyond to limit adoption wait times.
How Does American Adoptions Minimize Average Waiting Time for Adoption in KS?
For more than three decades, American Adoptions has been helping build and connect families. In that time, we've worked tirelessly to find the right adoption opportunities for prospective adoptive families within the shortest wait time possible.
What are some of the things American Adoptions does to reduce the average adoption wait time in Kansas for prospective adoptive families? Here are a few of the things we do:
1. Extensive National Advertising
One of the benefits of working with American Adoptions is that our scope and reach means we can connect hopeful adoptive families with expectant birth mothers across the U.S. To achieve that goal, we extensively market our agency to women considering adoption in all 50 states, which can reduce the average wait time to adopt a child in Kansas.
We strive to keep American Adoptions at the top of online search results, for example, because that's where people look for adoption information. To get a similar level of exposure, you'd have to work with 25 other agencies at the same time.
We use a variety of advertising venues, as well, including crisis pregnancy centers, Yellow Pages, hospitals, social media and other adoption websites. More prospective birth mothers find our agency because we advertise in more places than the average adoption organization. That results in more adoption opportunities and shortens the average wait time for adoption in KS for the families that work with us.
2. Networking with Other Professionals
Even though American Adoption has tremendous reach through multiple advertising channels, we still rely on our network of adoption professionals to identify adoption opportunities and reduce our average wait time for domestic infant adoption in KS.
Our specialists connect with hundreds of other adoption professionals throughout the U.S, which means there's a better chance you'll be matched with an adoption opportunity quickly. Say, for example, an adoption attorney is trying to find a family match for a birth mother in New Hampshire. They can reach out to American Adoptions for help in finding the right family for that birth mother.
The result is that you're more likely to experience a shorter average adoption wait time in KS with American Adoptions because of our ability to connect with birth mothers directly and through our network of adoption professionals nationwide.
3. National Exposure
One of the biggest advantages of working with a national adoption agency is their countrywide reach. It's not hard to see how advertising to expectant birth mothers in all 50 states can have an impact on your average adoption wait time in Kansas, as there are simply more opportunities to find the right match when the pool of expectant birth mothers is larger.
Local and regional adoption agencies may only work with expectant birth mothers within their city or state. That can obviously limit the number of potential adoption opportunities for prospective adoptive parents. However, American Adoptions is a national adoption agency, and we work with pregnant mothers considering adoption nationwide. That helps keep American Adoptions' average time it takes to adopt a child in KS much lower.
4. Maintaining Balance for Accurate Wait Time Estimates
American Adoptions believes that prospective adoptive parents have a right to receive fair and accurate adoption wait time estimates. Though there are unpredictable factors that can impact the average wait time for adoption, one way we provide accurate estimates is by balancing the number of adoptions we complete and the number of adoptive families that join our agency.
When adoption professionals accept too many families at one time, the result can be extended average adoption wait times for everyone. However, American Adoptions is licensed, which means that we are accountable for our wait times, and they're confirmed by state authorities. Unlicensed professionals may promise false adoption wait times with no accountability.
5. Around-the-Clock Availability
Women facing unplanned pregnancies don't just find out about their situation during business hours. They also have questions that occur to them throughout the day and night, not just between 8 a.m. and 5 p.m. Some agencies may miss out on potential adoption opportunities because expectant women can't reach the agency when they call.
That's not the case with American Adoptions, however. Our around-the-clock coverage means that we won't miss out on adoption opportunities, meaning your average adoption wait time in KS may be shortened. Our adoption specialists are available 24/7 to answer questions, handle concerns, and offer counseling. When a woman calls our agency, someone always answers the phone. She'll never receive a voicemail and contact another agency.
American Adoptions is unique in the world of adoption thanks to the scope of our work and the quality of services we offer. Again, we've been connecting families for over 30 years. That experience taught us first-hand what it takes to consistently create some of the shortest available average adoption wait times in KS and beyond.
Understanding Average Adoption Wait Time in KS [Closing Thoughts]
Once you've decided that adoption is the best way to build the family of your dreams, you'll likely want it to happen sooner rather than later. Though many factors can impact the average wait time to adopt a newborn in KS, having the right agency on your side can shave time off your adoption wait and help you reach your adoption goals faster.
To find out more about the ways American Adoptions minimizes the average time to adopt an infant in the U.S., simply call 1-800-ADOPTION or complete our free online form.
Disclaimer
Information available through these links is the sole property of the companies and organizations listed therein. American Adoptions, Inc. provides this information as a courtesy and is in no way responsible for its content or accuracy.