5 Things You Need to Know About Adoption [in Kansas]
A Basic Overview of Adopting a Child in Kansas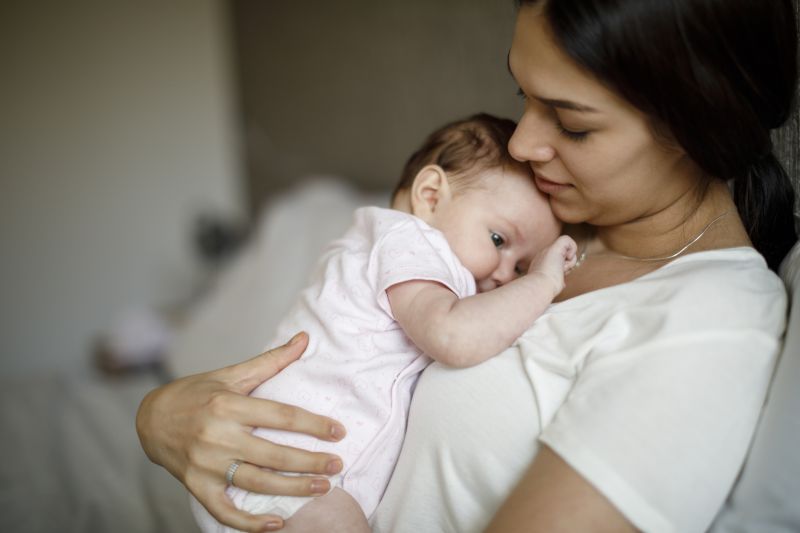 Are you a birth mother who is looking to place her baby up for adoption? Or, are you a prospective parent who is interested in adopting a baby yourself? If you fall into either of these two categories, then this guide is the perfect starting place.
Because we're one of the country's largest national domestic infant adoption agencies, American Adoptions of Kansas has helped thousands of birth mothers and adoptive families alike start and finish their beautiful adoption journeys. Based in Overland Park, KS, we've developed expertise on how adoption works in Kansas.
With the many aspects of adoption to consider, it can easily feel overwhelming. But, don't worry! American Adoptions of Kansas is here to ease you through this life-changing process. This introductory overview of adoption in Kansas will give you the confidence you need to get started today.
American Adoptions of Kansas can help prospective birth mothers and adoptive parents during this journey. You can get more free information now or give us a call at 1-800-ADOPTION to talk to one of our adoption professionals. We would love to help! In the meantime, continue reading to learn about 5 things you need to know about adoption from the state of Kansas.
5 Things You Need to Know About Adoption From the State of Kansas
1.The Options for Adoption in Kansas
When you are first learning about how the adoption process works, it's helpful to have a basic understanding of what your options are. For example, American Adoptions of Kansas specializes in the domestic adoption of infants throughout the United States, which is the right choice for many. However, there are three primary types of adoption worth consideration. There is domestic infant adoption, foster care adoption and international adoption. We'll go into more detail on each type for Kansas adopting below.
Domestic Infant Adoption in Kansas
Domestic infant adoptions, which are also known as private adoptions, are adoptions of infants within the United States. If you're a woman experiencing an unplanned pregnancy, then this method of adoption will be the best fit. If you're a prospective adoptive parent who dreams of adopting a newborn, then you will most likely want to pursue a domestic infant adoption in Kansas. It's also normal for the birth mother and the adoptive family to maintain contact through open adoption.
Foster Care Adoption in Kansas
If you're thinking about foster care adoption, then it's worth mentioning that the foster care system's ultimate goal is to reunite children with their birth families. For prospective adoptive families, this works best if you plan on adopting a child older than a newborn. Waiting children in foster care can can range anywhere from a 1-year-old to a teenager, with the average child being 8 years old. You can learn more about foster care adoption in Kansas here.
International Adoption in Kansas
Lastly, there's international adoption. This isn't nearly as common today as it was a decade ago, but it is still an option. For both birth mothers and prospective parents, it's worth familiarizing yourself with the other country's laws and regulations to ensure a smoother process. American Adoptions of Kansas doesn't facilitate international adoptions, but you can read more about international adoption in Kansas here.
2.The Process of Adoption in Kansas
It's no surprise that adoption from the state of Kansas takes plenty of thought and time. So, before delving into the process itself, birth mothers and prospective parents should ensure that adoption is the right path for them. In early conversations with your American Adoptions of Kansas professional, you'll discuss why you want to adopt or place your baby for adoption.
After that occurs, the general process for adoption in Kansas is as such:
Choosing the type of adoption
Selecting an adoption professional
Completing preliminary steps and requirements
Waiting for placement
Finalizing the adoption
3.What Adoption Agencies in Kansas Do
Because adoption from the state of Kansas can be a difficult, time-consuming endeavor, you'll want someone to help facilitate it. It can involve complicated legal and financial aspects that feel challenging to grasp.
That's why Kansas adoption agencies, such as American Adoptions of Kansas, are here to help. Whether you're a prospective birth mother or a hopeful parent, adoption agencies are here to make the adoption process as smooth and stress-free as possible. American Adoptions of Kansas can help you experience the best version of the adoption process because:
We are a national agency: National agencies usually offer more comprehensive services than local ones, and this gives you more autonomy throughout your adoption journey.
We personally understand what adoption is like: Our team is made up of adoptees, adoptive parents and birth parents, so we understand how adoption works inside and out.
We have more than 30 years of experience: Over three decades, we have refined our domestic adoption programs for prospective birth mothers and hopeful adoptive families alike, so we offer you the best service possible.
4.The Laws Guiding Adoption in Kansas
For birth mothers and prospective adoptive parents alike, it's worth understanding the basics of adoption laws in Kansas. Laws vary depending on what type of adoption you choose, but there are a few things to know about the laws of adoption in Kansas:
Age: It is legal for any adult to adopt a minor or another adult in the state of Kansas. But, some adoption agencies require a minimum age gap between the adoptive parents and the child. At American Adoptions of Kansas, we set our upper age limit for adoption at 50. During the adoption home study, the social worker will evaluate the prospective parents' physical and mental health, too.
Marriage: Single parents or married couples may adopt in Kansas. But, a married individual can't adopt on their own without their spouse's consent. Additionally, this applies to those who are separated but not legally divorced. It also applies to people who want to adopt their spouse's biological child through a stepparent adoption.
LGBTQ+ Adoption: Since the federal legalization of same-sex marriage in June 2015, there are also no adoption laws that restrict or prohibit LGBTQ+ adoption in Kansas. But, there is some legislation that allows some organizations to deny services to LGBTQ+ people. Whether you're a birth mother with an interested prospective LGBTQ+ couple, or if you're a prospective LGBTQ+ parent yourself, make sure the agency you're working with wouldn't deny LGBTQ+ people services. American Adoptions of Kansas is proud to serve LGBTQ+ couples, and we've helped many LGBTQ+ couples complete their adoptions in the past.
5.How Many People Adopt in Kansas?
If you're a prospective birth mother, then you'll be happy to know that plenty of families are waiting to adopt your beautiful baby. However, the amount of families you have to choose from depends on the agency you work with.
American Adoptions of Kansas works with many prospective birth mothers and adoptive families at once because we are a national adoption agency. This substantially decreases wait times, which is good news if you're considering becoming an adoptive parent. Because there are so many families interested in adoption from the state of Kansas, this minimizes the time commitment for all parties involved.
***
To learn more, call 1-800-ADOPTION to speak with one of our adoption professionals. You can also get free adoption information now if you'd like to begin your adoption journey today as a birth mother or prospective adoptive parent. American Adoptions of Kansas would be happy to get you started!
Disclaimer
Information available through these links is the sole property of the companies and organizations listed therein. American Adoptions provides this information as a courtesy and is in no way responsible for its content or accuracy.