How Is Adoption Finalized in Kansas?
From Court Documents to the Finalization Hearing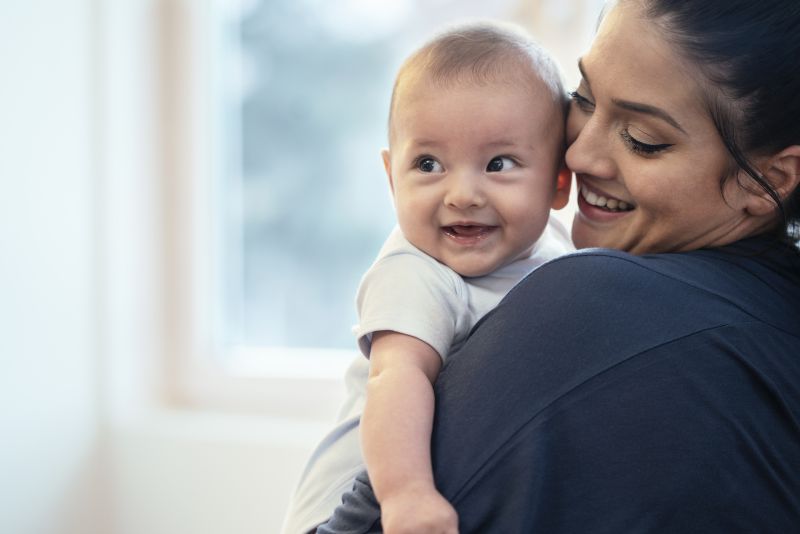 Adoption finalization can seem overwhelming at first, but it doesn't have to be when you find the right agency.
As its name suggests, it has a ring of finality to it, and finishing something as significant as the adoption process requires sufficient time and research.
Adoptive parents are often surprised when they learn that the placement of their child isn't the final step. There remain a few steps in the adoption process, and these steps are known as finalization. But, there's no need to fret. American Adoptions of Kansas is here for you.
If you'd like to speak with an adoption specialist, call 1-800-ADOPTION at any time. Or, keep reading to understand how our agency can help you complete your life-changing adoption journey.
How American Adoptions of Kansas Can Help You Receive Your Kansas Certificate of Adoption
We are a national domestic infant adoption agency licensed in the state of Kansas. We've helped thousands of adoptive families finalize their adoption, spanning everything from Kansas court documents for adoption to post-placement visits. We would love to assist you, too.
Even once your child has been placed with you, a few things need to be completed before the Kansas adoption finalization:
The birth family needs to consent to the adoption, no sooner than 12 hours after your child's birth
You must receive clearance under the Indian Child Welfare Act (ICWA) and/or Interstate Compact on the Placement of Children (ICPC), if necessary
You have to complete the post-placement visits
It should be mentioned that, for prospective birth mothers, there aren't any necessary legal steps to finish for your part of the finalization once you have signed your adoption paperwork. But, there are several emotional facets to consider. If you would like to talk to an adoption professional about these emotional components, then give us a call at 1-800-ADOPTION or get more free adoption information now.
Termination of Parental Rights (Consent to Adoption)
One step of the adoption finalization process that is vital to understand is the termination of parental rights. In essence, this is the expectant mother voluntarily ending her parental rights. In the Kansas court documents for adoption, the birth parents consent to the adoption legally, thus renouncing their responsibilities and rights as parents. Termination of parental rights is most commonly found in the case of domestic infant adoption, which American Adoptions of Kansas specializes in.
Post-Placement Visit Requirements in Kansas
Once your home study in Kansas has been completed, your social worker will occasionally return for post-placement visits. This is another step in the Kansas final adoption timeframe. Your social worker will speak with you to establish a schedule to come to visit your home. In most cases, your social worker will visit you and your child at least once every 30 days from your child's placement to the finalization hearing.
As their name implies, these visits occur after the child has been placed. This allows your social worker to make clear recommendations on the finalization of the adoption.
Your social worker will provide written progress reports to the court. These include details such as general information about the visits and their recommendations for your readiness. Although your Kansas final adoption timeframe may vary from other Kansas parents', finalization generally occurs between three and nine months following your child's placement.
If this sounds stressful, then it's worth noting that these visits are typically brief. Your social worker isn't there to instill fear in you. They simply want to make sure that you're holding up on an emotional level and give you helpful advice. Many prospective parents feel intimidated during this step, but you don't have to when you work with American Adoptions of Kansas because we provide plenty of free information on the subject. Take a look at our comprehensive home study guide here. Your social worker is likely aware of this sentiment and will be understanding.
What to Expect During the Kansas Adoption Hearing
The last step of your Kansas adoption process is the finalization court hearing. This takes place roughly six months after the post-placement period. During your Kansas adoption hearing, a judge will issue the final adoption decree. This means that your child has officially become a member of your family.
Because this is such a momentous event, some families take this time to celebrate with one another. Sometimes they invite extended family or close friends. There may be a party involved or a photographer so that they can commemorate the day with some photos.
It should be mentioned that the Kansas adoption hearing is fairly brief. The hearing is usually only 30 minutes to an hour long. The details of this court hearing can be broken down into five digestible points:
Your family, adoption attorney, and, in some cases, your social worker are sworn in before the judge
You will be asked to introduce yourself and answer a handful of questions, such as how you plan on caring for your child and why you wanted to adopt in the first place
The judge will end the hearing by asking if there are any final questions
They will sign the final decree of adoption
The judge may even ask your family if you'd all like to take a group photo with your final decree of adoption
Once this is complete, you have officially adopted your child in Kansas, and your new life of parenthood begins. Congratulations! Though this is the end of the Kansas final adoption timeframe, there are just a couple of more things to be aware of.
What Happens after the Final Decree of Adoption is Issued in Kansas
Following your child's adoption finalization, you can file for an updated birth certificate and social security card for your child. Your American Adoptions of Kansas professional will be available to help you and provide you with any information or support you need.
Additionally, American Adoptions of Kansas can facilitate any continual communication between you and your child's birth family. We can also help you navigate your new parenthood and assist you with any adjustments.
***
American Adoptions of Kansas will help adoptive parents through this process by working with your adoption attorney, completing post-placement assessments, and much more. In other words, American Adoptions of Kansas will take care of you.
We want you to feel safe when you trust us as your agency. Our experience with the process comes from a place of love, as many of our staff members come from adoptive families or are adoptive parents themselves. Our team is ready to help with any Kansas post-adoption services.
Are you ready to begin your Kansas adoption process with us? Get more free information now to kick-start your journey today.
Disclaimer
Information available through these links is the sole property of the companies and organizations listed therein. American Adoptions provides this information as a courtesy and is in no way responsible for its content or accuracy.