4 FAQs [And Answers] about Kansas Adoption Records
Ranging from Laws to Registries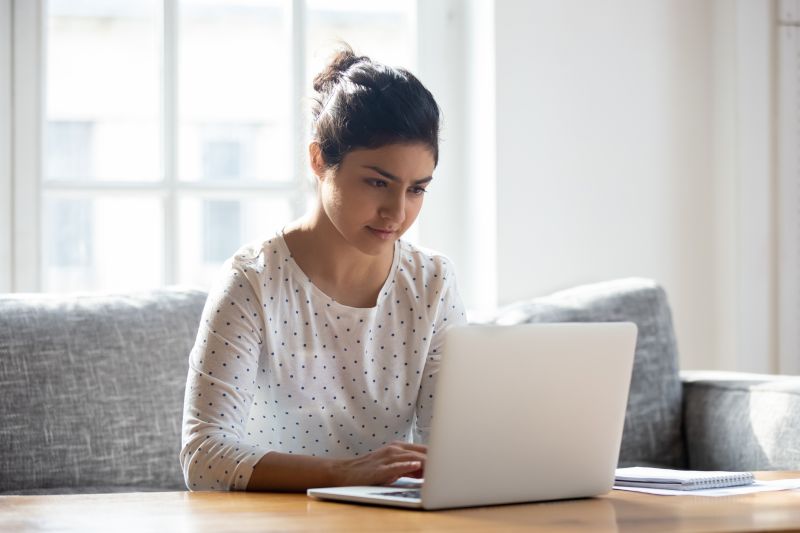 If you are a prospective birth mother or a hopeful adoptive family in Kansas, then it can be helpful to have a better understanding of how adoption records work. Ultimately, having a grasp on adoption records will keep you informed about reunion registries, birth certificates, unsealing adoption papers and more.
As you may have expected, each state abides by its own set of adoption laws and regulations. In turn, this means that Kansas also has its own laws surrounding adoption records. Although a comprehensive understanding of these records is the responsibility of your adoption attorney and professional, familiarizing yourself with the various aspects of Kansas adoption records is incredibly useful.
American Adoptions of Kansas is one of the country's largest national domestic adoption agencies that is also licensed in the state of Kansas. We also have over 30 years of experience, so we are fairly knowledgeable when it comes to how adoption records work in Kansas.
Below, we have listed four FAQs and answers that should clear some things up. There may be some other parts of Kansas adoption records law that you are curious about, so don't hesitate to get more free information now from American Adoptions of Kansas. You can also give us a call at 1-800-ADOPTION to speak with one of our adoption professionals. We would be happy to help you out with whatever you may need!
1.How to Unseal Adoption Records in Kansas
One of the benefits of adopting a child from Kansas is that they will have access to their records. The adoptive family and the adoptee will be able to see these records upon request. Your adoption attorneys, as well as representatives of the Kansas Department for Children and Families (DFC), will also have access to these adoption records for Kansas.
Additionally, these adoption records are typically sealed. This means that the general public will not have access to this highly private information. Kansas adoption records law mandates that people who fall outside of "the parties in interest" won't be able to view these records. But, once a decree of adoption is entered, birth parents no longer fall into this category. It's worth mentioning that the adoptive family (or the adoptee if they are an adult) may allow the birth parents to view the records if they want.
2.How to Get a Copy of Adoption Papers in Kansas
Through the Kansas DFC, adoptees and birth parents can request Kansas adoption records searches for any private adoption (also known as domestic infant adoptions) that was finalized in Kansas. But, there are a handful of stipulations to be mindful of. If an adoptee wants a copy of their adoption papers, then they must be at least 18 years old. Adoptees can even search for birth siblings, but these can only be made if the adoptee and their birth sibling had an established relationship before adoption. The birth sibling must also be at least 18 years old.
But, searches can't be conducted for extended family members. This includes grandparents, aunts, uncles and anyone else who may fall into that category. It's worth noting that extended family members can send the Kansas DCF a letter, which would be placed in the adoptee's file. If you're interested, then check out some of the available forms here.
3.How to Use the Kansas Adoption Reunion Registry
Some adult adoptees want to meet their birth parents but have not yet. There are also plenty of birth parents who have never met their birth children. Fortunately, if you want to meet your birth parents or birth child, then it is entirely possible thanks to adoption reunion registries. Kansas adoption records law makes reunion much easier than it has ever been.
As long as you were born in Kansas or are searching for someone born in Kansas, you can meet by mutual consent through the Kansas adoption reunion registry. You don't even need to unseal your Kansas open adoption records to meet with them. You will simply need to fill out an online form that asks who you're trying to find, the adoptee's gender, the adoptee's birth year and month, the country in which the adoption took place and more.
4.How to Obtain the Adoptee's Original Birth Certificate in Kansas
According to Kansas adoption record laws, any adult adoptee has an unrestricted right to access their original birth certificates in Kansas. Adoptees can also request access to the court records in adoption hearings. In terms of birth certificates, though, adoptees need to submit a written notarized request for it.
A copy of this record is $15, but that's not much of a price to pay for unsealing adoption records in Kansas. You'll make a check or money order to "Kansas Vital Statistics" if you are interested.
After you have filled out the written notarized request, you'll mail it to the adoption clerk at the Office of Vital Statistics in Topeka, KS. If you have any questions surrounding how to go about this, then you can speak to one of our adoption professionals at 1-800-ADOPTION to ease your mind! We understand that this information can be a lot to take in at once.
***
These are four of the most important things you need to know when it comes to laws about Kansas adoption records. When you work with American Adoptions of Kansas, your adoption professional will fully educate you about how adoption records work in the state of Kansas. Although this list doesn't cover absolutely everything, this overview should help give you a basic understanding of adoption records for Kansas.
The legalities of adoption, such as adoption records, can seem like quite a bit to handle. But, your American Adoptions of Kansas professional will make sure that your adoption process is as stress-free as possible. If you would like to learn more about how Kansas adoption records work, then get more free information now.
Disclaimer
Information available through these links is the sole property of the companies and organizations listed therein. American Adoptions provides this information as a courtesy and is in no way responsible for its content or accuracy.