5 Things to Know about the Cost of Private Adoption in Kansas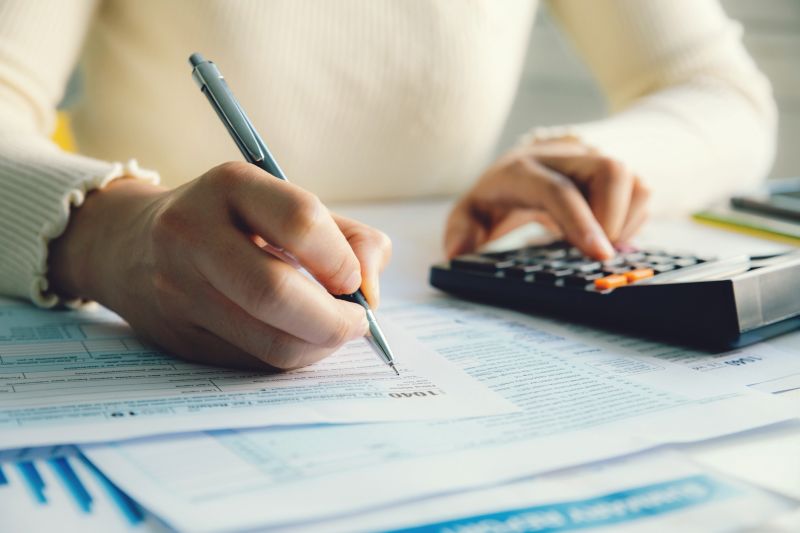 Because adoption is such a personal subject, discussing the costs of adoption in Kansas can be uncomfortable. Money can be a taboo subject on its own, so when something as emotional and private as adoption enters the mix, it can become even messier.
Despite its possible complications, it's a necessary conversation to have. Costs are a part of adoption, after all, and it's an integral part of any adoption process. The fact of the matter is that adoption costs vary from state to state, so understanding the cost of private adoption in Kansas is crucial.
That's why we've provided a basic outline of five things you need to know about the costs associated with adoption in Kansas. If you want to learn more, you can call 1-800-ADOPTION at any time to speak with a helpful adoption specialist.
Costs for Adopting with American Adoptions of Kansas
The cost of adopting a child in Kansas may vary because each agency could have different costs for their services, with some agencies quoting beneath the actual cost. As a result, there could be surprise fees that you didn't account for in your budget plan.
Planning for the total cost to adopt a baby is a vital first step. Although this may seem like common sense, we should note that there's a key difference between the quote you may receive from some adoption agencies and the actual, final cost of the adoption itself.
This is why when you're receiving a quote from an adoption specialist, you should ask them what that quote includes, such as living expenses, agency fees, or medical expenses. All of these miscellaneous fees can drastically alter the total cost of child adoption in Kansas. Additionally, make sure to ask if there are any hidden costs. Your agency should be up-front about any fees that may come your way, so that you're not surprised down the road.
With American Adoptions of Kansas, our Risk-Sharing Program refunds all of these fees on a disrupted, non-contested adoption directly back to you, and this minimizes the risk of a burgeoning total cost. Through American Adoptions' Risk-Sharing Program, you're provided with total transparency.
"We chose American in large part because of the insurance policy, and then, secondarily, the number of placements," Cathy, an adoptive mother, said. "We were looking at agencies that were smaller and closer to us… but the fact that we could get a placement potentially between three and nine months — and it ended up being less than that — those were definitely motivating factors."
On top of this, your advertising expense is kept valid so that you can immediately start looking for new adoption prospects as soon as you're ready. In other words, we make the cost of adoption in Kansas completely clear, with honest estimates and a program to give you security and peace.
Variable Kansas Adoption Costs
All expenses can differ depending on your adoption process, but there are certain costs that tend to vary from time to time, such as birth mother living expenses, attorney fees and more. One of the most common Kansas adoption fees that is likely to increase over time is advertising.
Some adoption agencies could have a time limit on their advertising contract. These could be a year or two in length, and increase in price as the placement takes longer to finish. It's no surprise that this could severely raise the expenses.
Variable expenses are a required part of any adoption process, but your adoption specialist at American Adoptions will consider your budget and keep these costs as low as they can.
American Adoptions of Kansas accounts for these various expenses in our estimates, ensuring that you're provided with the most accurate budget possible. Working with our agency significantly reduces your risk of running over your budget and experiencing additional financial strain.
How to Set an Adoption Budget in Kansas
Although Kansas adoption costs may differ from their initial starting point, you still create a budget at the outset. Adoption agencies treat your adoption budget differently. Some strategies are more effective than others — which means working with the right agency can be the difference between staying within your budget, or pushing well past your means. Talk with your spouse about your budget, and then speak with an adoption specialist about a maximum budget to ensure that they can keep the cost of the adoption within what you can afford.
Occasionally, some of the expenses can expand the total cost of adoption in Kansas outside of your budget. This can happen due to situations that are unaccounted for, such as expending all advertising funds despite having not found a single adoption prospect. This is why it's critical to speak with your adoption specialist about your financial requirements and budget needs before beginning the process.
Questions to Ask Your Adoption Specialist
Because there are so many financial facets of adoption to mull over, you may have plenty of questions about the cost of child adoption in Kansas. You may also be wondering which questions are the most important ones to ask. Whether you're working with American Adoptions of Kansas or another adoption specialist, here are some good questions to get you started:
Is your advertising fee fixed?

Will we have to renew advertising services with extra payments?

What advertising platforms do you use?

How are funds for birth mother expenses collected from the adoptive family?

How do you ensure that you use the funds for their intended purposes?

If an adoption is disrupted, then what will happen to the various adoption fees? Are they refunded or lost?

What is your average wait time for adoptive families?
***
Are you ready to ask some of these questions about the cost of adoption in Kansas? Let's talk.
If you choose American Adoptions of Kansas to help you throughout the adoption process, we will be sure to provide you with all the information you need to know. Transparency is valuable when you're adopting a child, and that's why we'll fully educate you and clearly outline the cost of adoption in Kansas. For more information, get free adoption information now or call 1-800-ADOPTION.
Disclaimer
Information available through these links is the sole property of the companies and organizations listed therein. American Adoptions provides this information as a courtesy and is in no way responsible for its content or accuracy.