4 FAQs About Adoption Financial Assistance [in Kansas]
What Financial Assistance Can Cover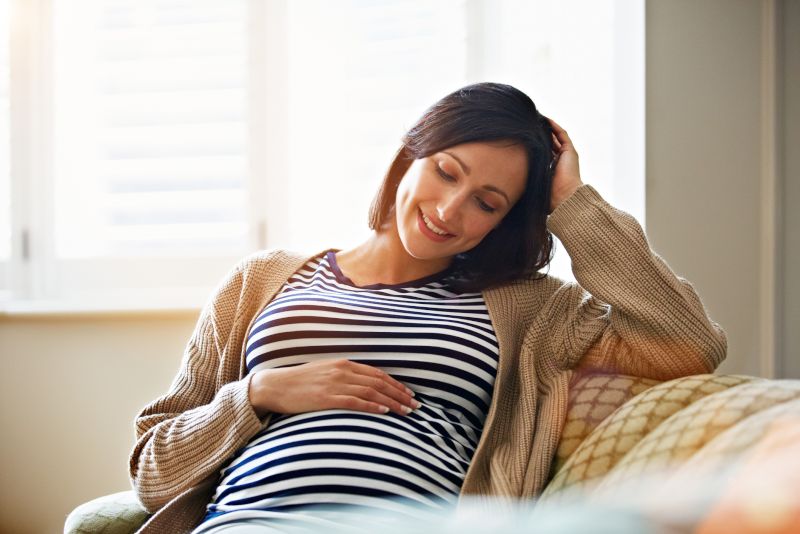 It's no secret that parenting is expensive. Because of these costs, many people with unplanned pregnancies are unable to parent. After considering their options, they decide to pursue adoption, a brave, selfless and loving decision that gives their child a chance at a better life.
If this describes your situation, then you can rest assured that you are not alone. Many prospective birth mothers are aware of adoption financial assistance in Kansas, but they are unsure what it covers, exactly.
How much does adoption cost for prospective birth mothers?
What adoption agencies provide financial assistance?
Are there different types of financial assistance to cover living expenses?
Do you get paid to adopt a child in Kansas?
These are only a handful of questions that we get all the time — and we're here to give you answers.
That's why we've put together this guide on four FAQs on adoption financial assistance in Kansas. If you have any questions about how financial assistance works in the Sunflower State, then call us at 1-800-ADOPTION. One of our experienced adoption professionals would love to speak with you at any time. You can also get more free information now.
In the meantime, here are four FAQs and answers that should help you better understand what financial assistance can cover.
1. Is Putting a Baby Up for Adoption Free in Kansas?
Many prospective birth mothers ask, "Is 'giving a baby up' for adoption free in Kansas?" The answer is yes.
Adoption is always free for prospective birth mothers!
The costs of medical care during pregnancy alone can influence some people to consider adoption. When you pursue adoption, you are making a selfless choice that places your child's needs before your own, and you should never have to pay for that.
On top of this, most prospective birth mothers in the Sunflower State are eligible for some type of Kansas adoption financial assistance. When you work with American Adoptions of Kansas, we will always make sure you receive the maximum allowable amount of financial assistance.
2. What Are the Different Types of Adoption Financial Assistance in Kansas?
Generally speaking, there are three types of financial assistance:
Pregnancy and medical expenses
Legal fees
Living expenses
Below, we've outlined examples of each type and what an adoption agency may cover. Be sure to speak with your adoption professional to see what they can cover for you.
Pregnancy and Medical Expenses During Adoption in Kansas
Throughout your pregnancy, all the bills can add up to an overwhelming pile. Fortunately, you can receive financial help so that you can access all the health resources you and your baby need. Kansas adoption financial assistance almost always covers pregnancy- and other health-related expenses. These include:
Medication
Labor and delivery
Doctor's appointments
If you have any particular medical needs that you want to address, then speak with one of our trusted adoption professionals at 1-800-ADOPTION. We would love to help you at any time!
Kansas Adoption Financial Assistance for Legal Fees
Adoption can be complex, especially from a legal standpoint. The good thing is that these laws are in place to protect you and your baby. To ensure that everything runs smoothly, it's best to work with an adoption attorney. Some of the most common legal fees that Kansas adoption financial assistance can cover are:
Termination of parental rights
Interstate adoption help
Legal consultation
The bottom line is that you will not have to pay legal fees when you choose adoption for your baby in Kansas.
Living Expenses and Birth-Mother Housing in Kansas
Depending on your circumstances, your American Adoptions of Kansas professional may be able to help you make new living arrangements.
For example, our team may be able to help you find birth-mother housing in Kansas. Typically, this option is recommended for prospective birth mothers whose families don't support their adoption decision or those in unsafe living situations. It is also recommended to not disclose your pregnancy before moving to a new location. This is to ensure your safety in case the news of your pregnancy could cause some complicated, dangerous reactions.
3. Are There Adoption Agencies That Pay You in Kansas?
Another one of the most common questions we receive is, "Do adoption agencies pay birth mothers in Kansas?" The answer is no. This is illegal both in Kansas and across the U.S., as it can be considered child trafficking, and, thus, a felony.
But, there are still many adoption agencies that provide adoption financial assistance in Kansas. At American Adoptions of Kansas, we can offer financial help to cover pregnancy-related expenses, rent, groceries and more. Get in touch with one of our adoption professionals today by calling us at 1-800-ADOPTION.
"I was lucky enough to find American Adoptions, who immediately took some of that weight away by walking me through the steps and supporting whatever decision I made," Brittnee, a birth mother, said. "They sent me several wonderful profiles of hopeful parents, and I just knew right off when I found the right one."
4. Do Adoptive Families Help Pay Expenses?
When couples choose to adopt a baby and work with American Adoptions of Kansas, they outline a plan together. This plan often includes their adoption budget. As you browse hopeful adoptive families with your adoption professional, they will show you families whose budgets match your expenses. In other words, many hopeful adoptive families would love to provide Kansas adoption financial assistance for you.
When Sara, a birth mother who worked with American Adoptions, met her baby's adoptive parents, they had an instant connection.
"After a couple of phone calls, we met for the first time on March 31, a day I will never forget," she said. "The hugs and kisses lasted forever between us, and we just meshed. It felt like I had known them my entire life. I was more confident in my choice – not just in adoption but in picking the perfect couple to raise the baby."
***
We understand if this is a lot of information to take in at once. Kansas adoption financial assistance can be difficult to grasp, so you may have some more questions. If that's the case, then please don't hesitate to speak with one of our experienced adoption professionals by calling 1-800-ADOPTION. We would love to help you in any way that we can! Also, you can get free adoption information now.
Disclaimer
Information available through these links is the sole property of the companies and organizations listed therein. American Adoptions provides this information as a courtesy and is in no way responsible for its content or accuracy.