1-800-ADOPTION
Thank you for viewing our profile
If you would like to learn more about us, please call 1-800-ADOPTION (2367846), fill out the form at the bottom of our on-line profile page, or email us at bp_information@americanadoptions.com.
To revisit our on-line profile page and view our profile video at American Adoptions, simply use your mobile phone to scan the QR code on the right. We are looking forward to hearing from you!
Ronnie & Liz
Greetings! We appreciate you taking the time for a glimpse into our lives and the journey we have undertaken to expand our family. Hopefully our profile will give you a solid idea of who we are and what kind of parents we intend to be. We are exceptionally thankful that we are able to adopt and share with a child the enormous love we have to give.
About Us
Job
Senior SRE Manager
Senior Technical Consultant
Education
Bachelor's Degree in Business
Master's Degree in Business
Relationship
Legally Married
Adoption in Our Lives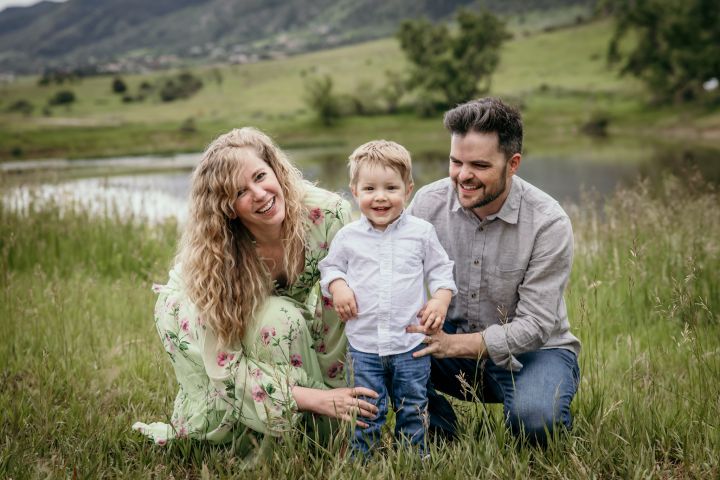 Adoption has already touched our lives in the most wonderful way - through our son, Stricker.
Stricker is firecracker and has been such an important addition to our lives. Watching him grow and discover new things has been one of the most rewarding experiences we have ever had. We were fortunate enough to adopt him in 2021, not a day goes by that family and friends don't comment how lucky they are to have him in their lives, let alone for us to have him in ours.
Stricker is hilarious and loves animals, dancing, swings, mama but most of all Dada. Ronnie and Stricker are the best of friends.
He loves trips to the park and zoo, he has a highly inquisitive nature and will point out everything demanding to know more about it.
We have been beyond privileged to be his parents and cannot wait to see the adult he becomes. We will be forever grateful to his birthparents for giving us this opportunity.
Our Passions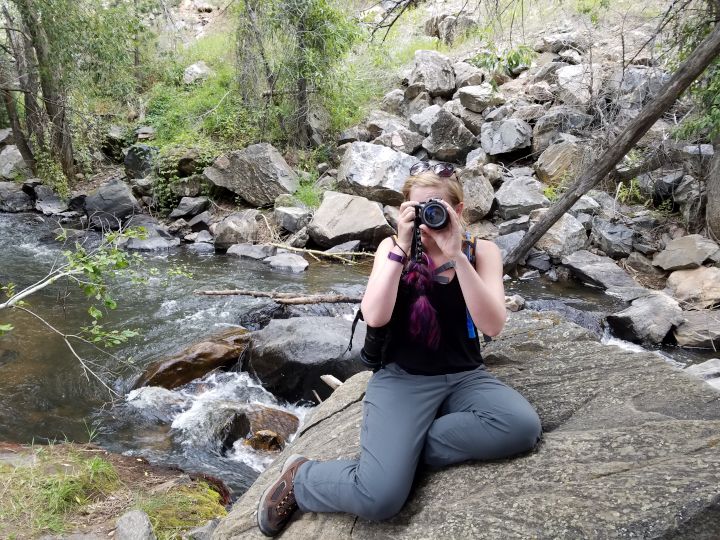 Our passions and hobbies continue to grow since moving to Colorado. We never considered ourselves to be "outdoorsy" people until we discovered just how beautiful our new state is. Liz is a photographer and these days always keeps her camera on hand when we are out and about. Ronnie loves trail riding, often stopping to enjoy the view of nature around him. He loves sending photos to family back in our home state.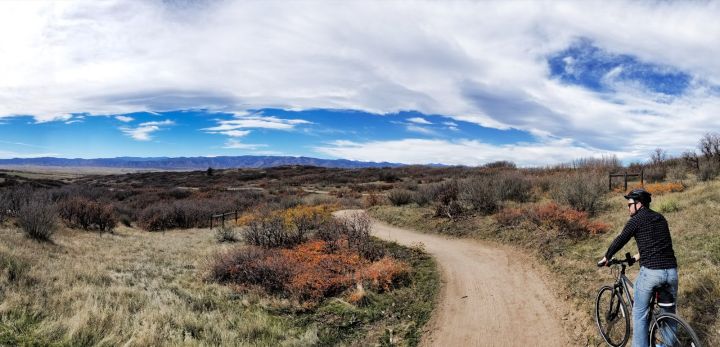 Aside from the outdoors, Liz loves art. Having graduated with a Bachelor of Fine Arts, she is constantly trying different mediums. Currently she is taking a pottery class, and next up will be oil painting. Ronnie is an avid reader and especially enjoys learning about our galaxy and the universe in general. He also loves playing games on his computer.
Stricker is still young but loves animals and being outside. Taking him to the zoo is one of our favorite activities!
Our Lifestyle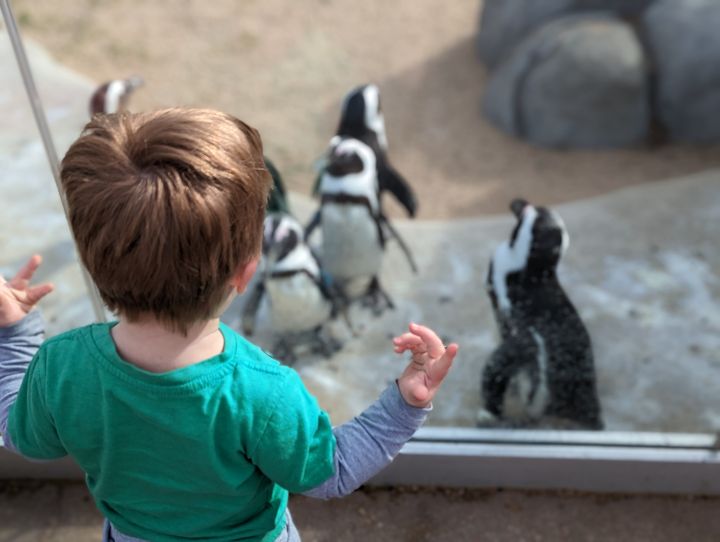 Our lifestyle is almost custom-made for raising children. One of the best things about our lives is that we both work from home and have very flexible schedules, which allows us to easily make time for family. It also allows us to travel to visit family quite regularly, which is important to us. This ability to work anywhere is an incredible benefit that we feel fortunate to have.
We are big proponents of education, Ronnie is planning to go back to school for his Masters and Liz just completed her Masters in Business Administration. Stricker is currently enrolled in a daycare that has a STEM (Science, Technology, Engineering and Math) curriculum, which he enjoys immensely.
We also spend time exploring the Natural Science Museum and the Botanical Garden. We spend many weekends at our city zoo, which is one of the best zoos in the world. Liz and Strick love the otters and could watch them all day. Ronnie enjoys the sea lions and penguins. If we are not at the zoo we are enjoying the outdoors and all the beauty Colorado has to offer.
Photos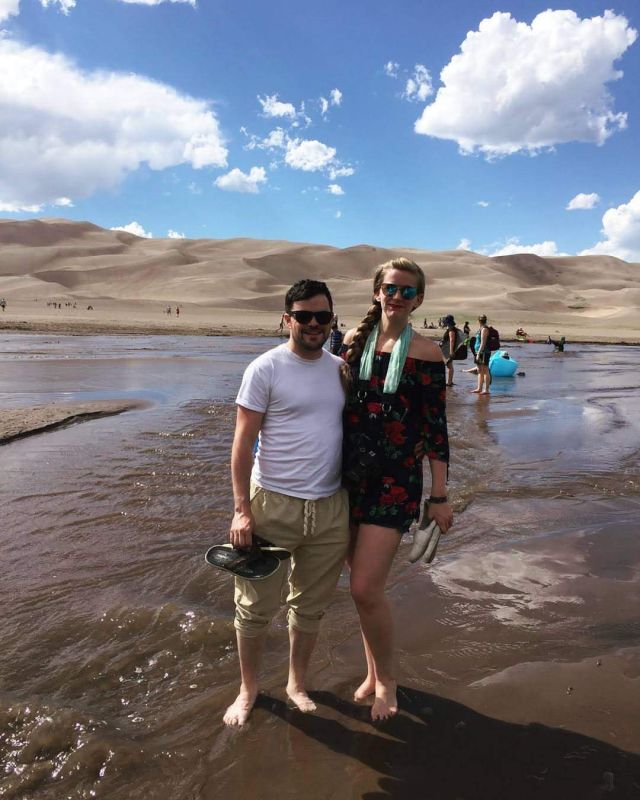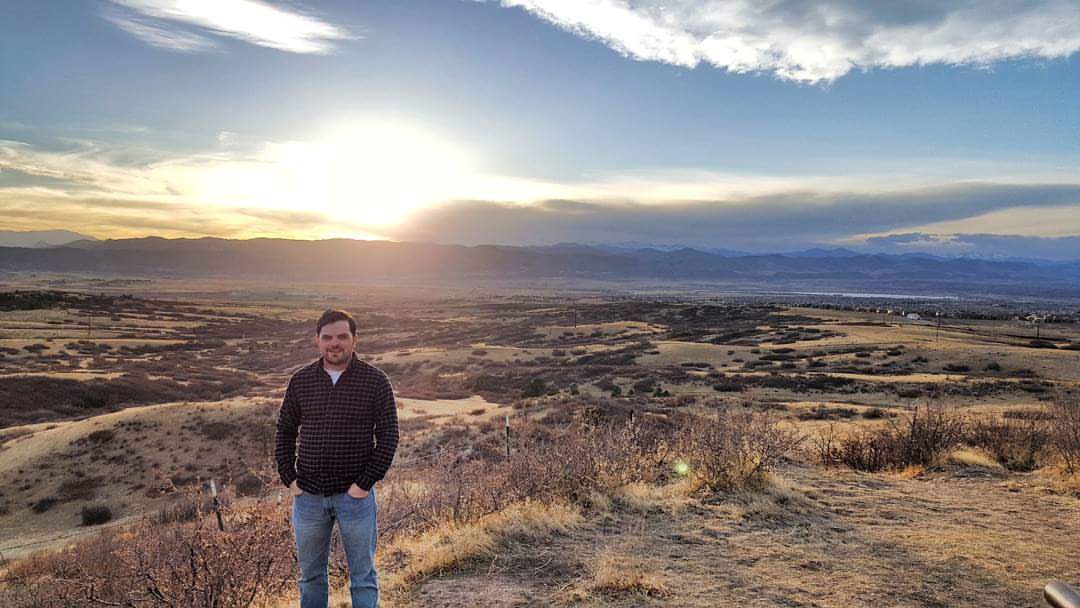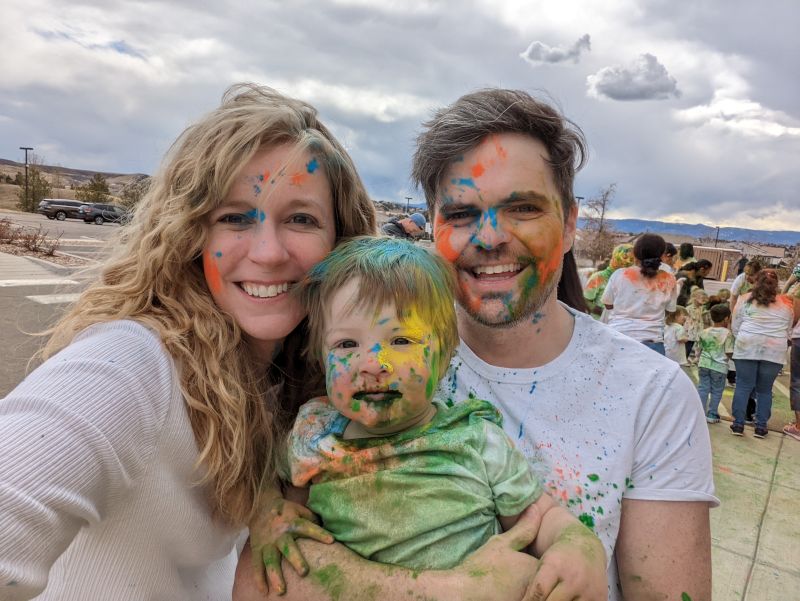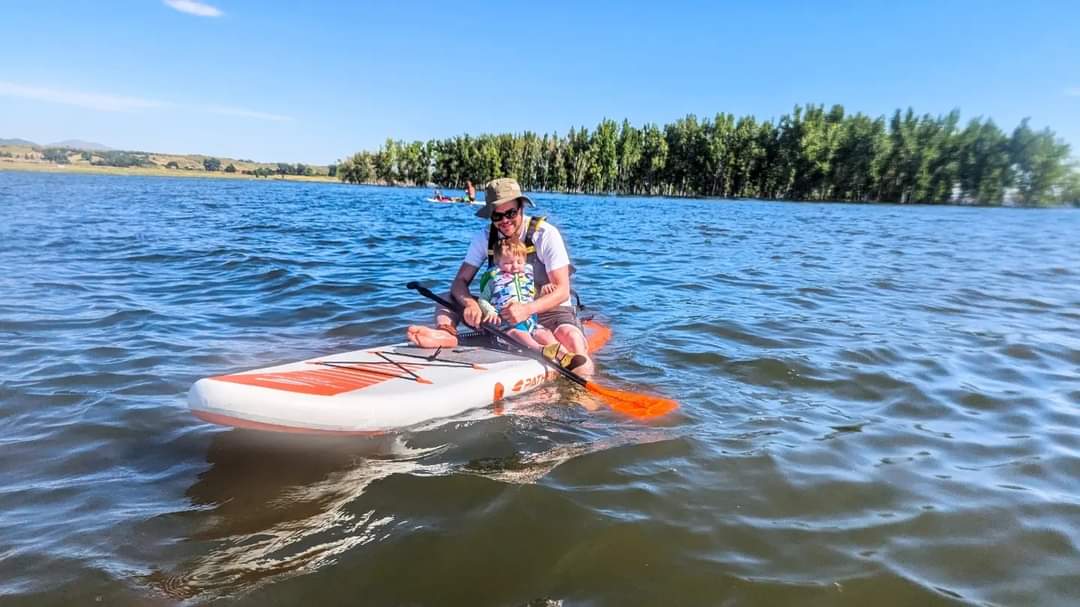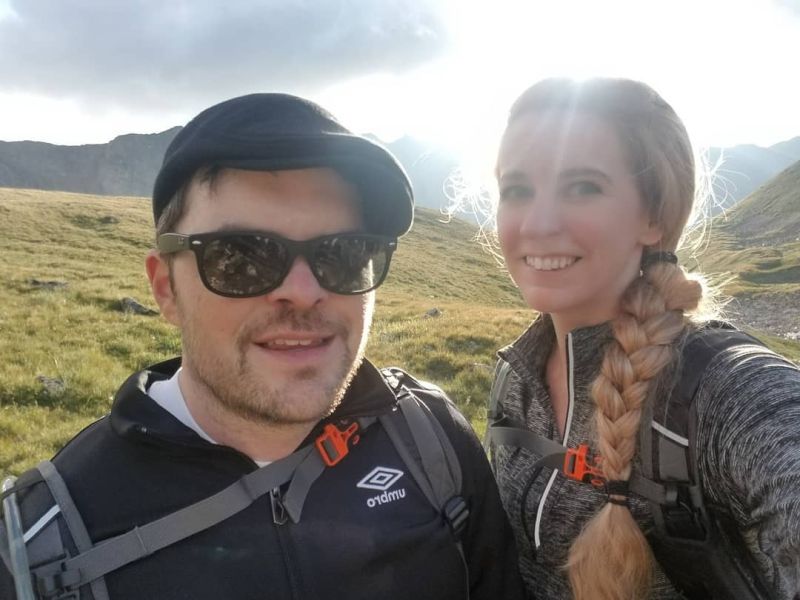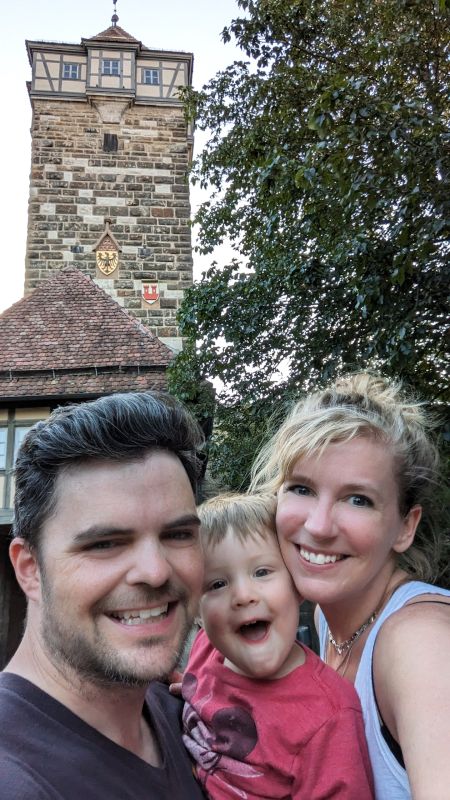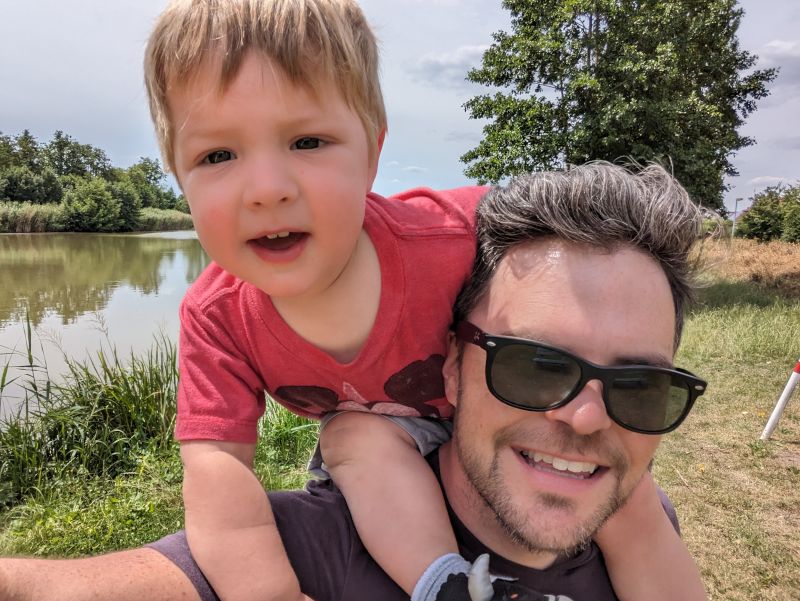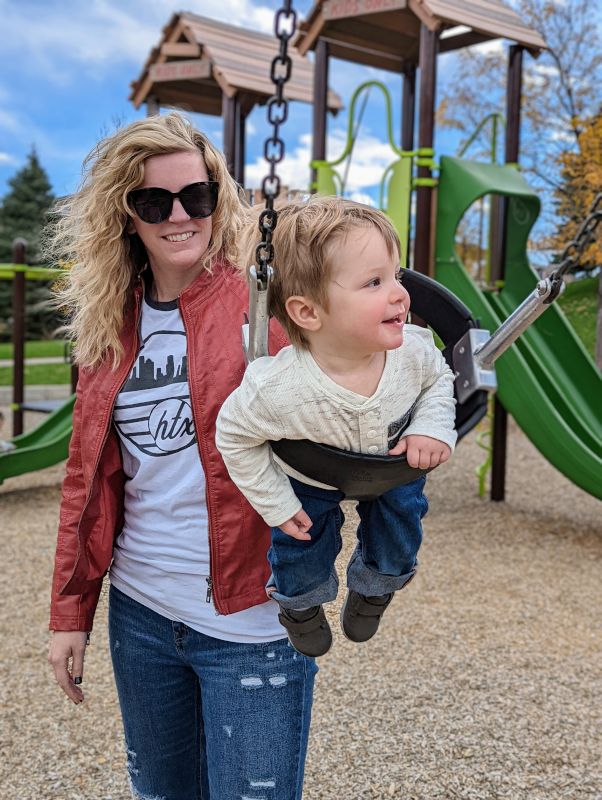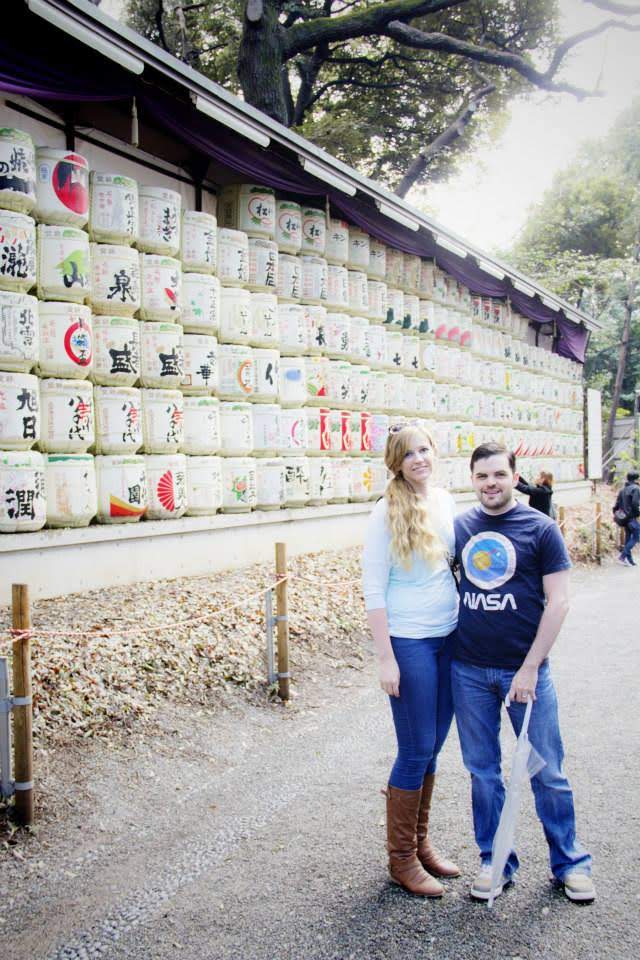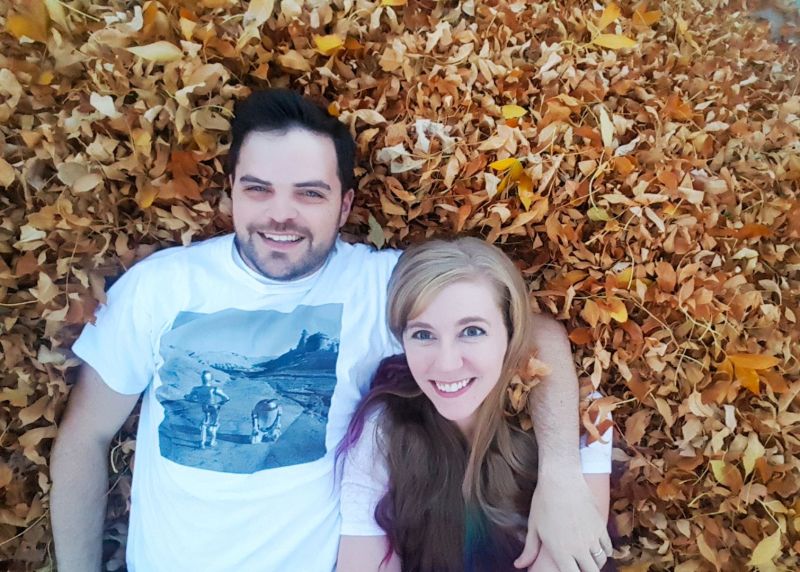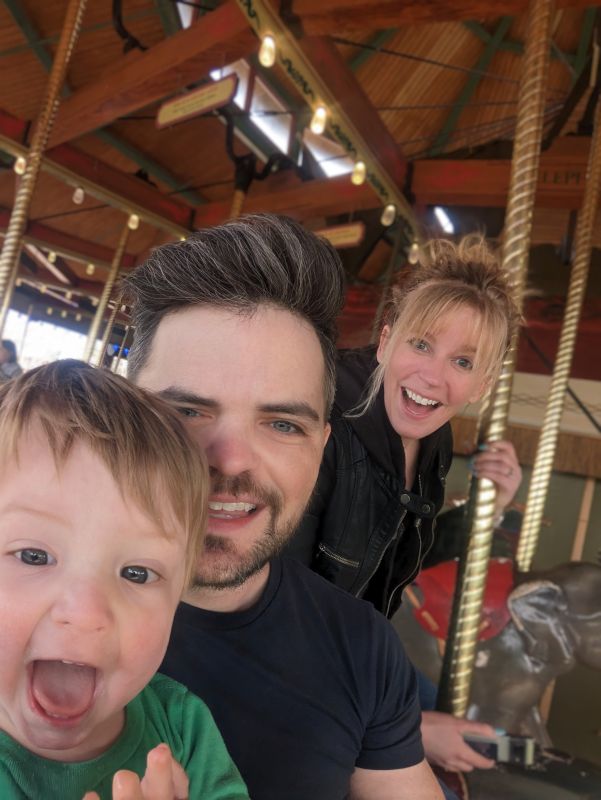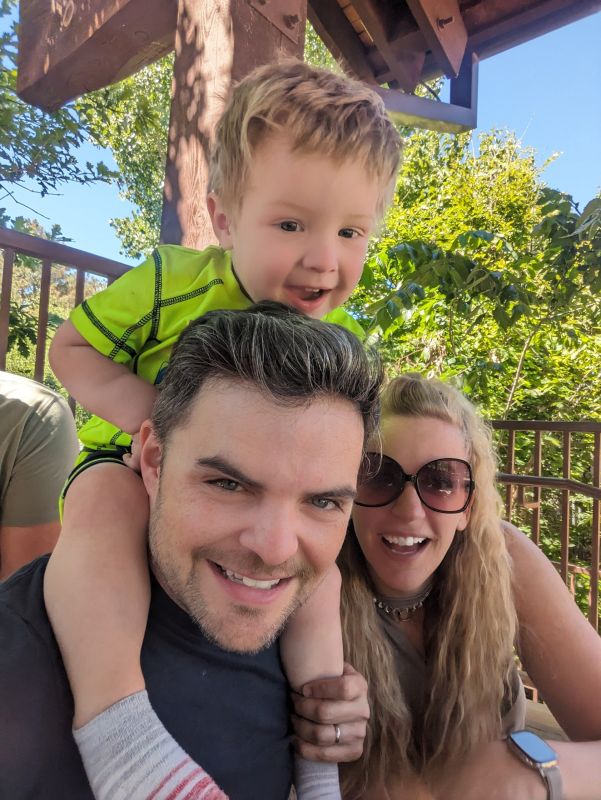 ×
1 / 12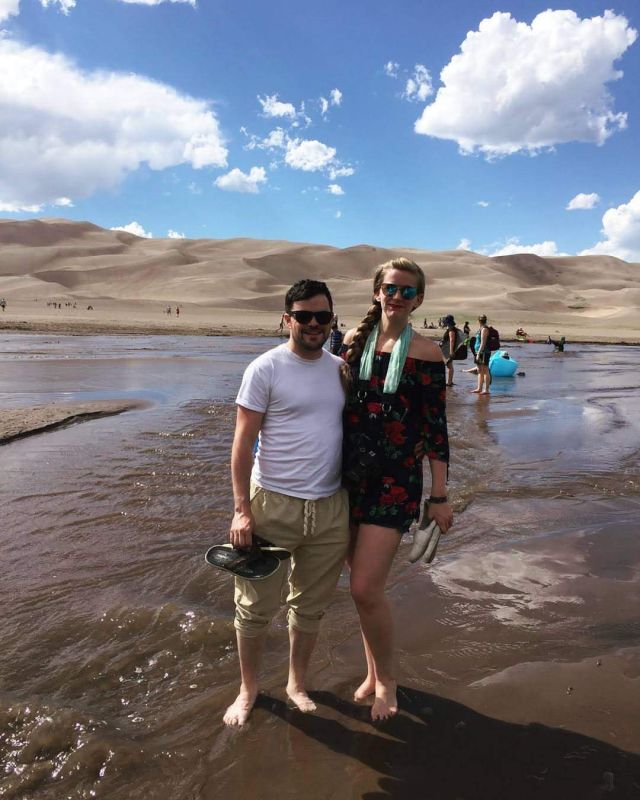 2 / 12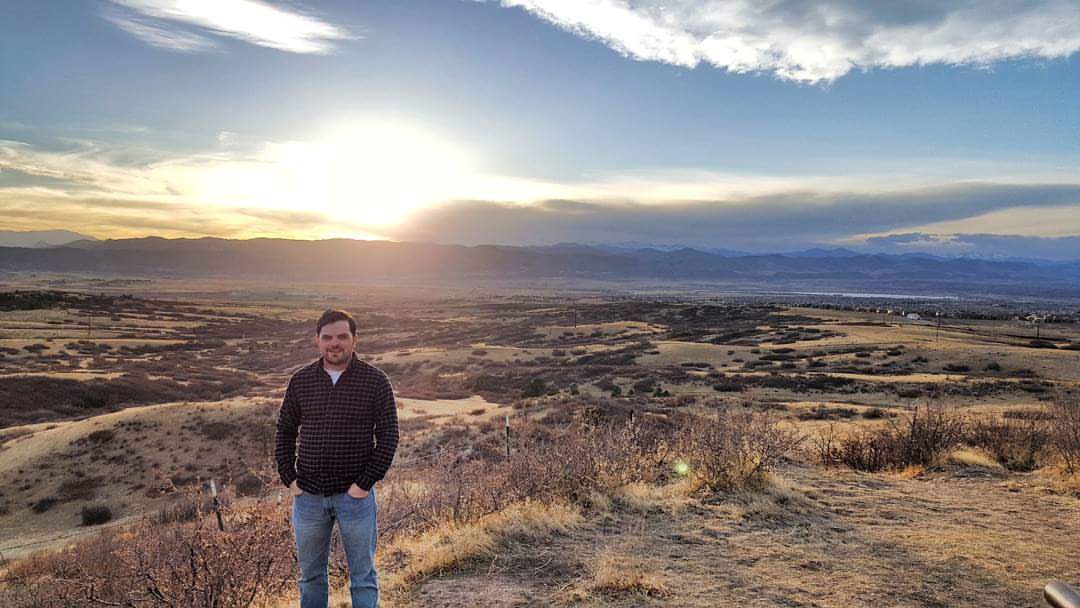 3 / 12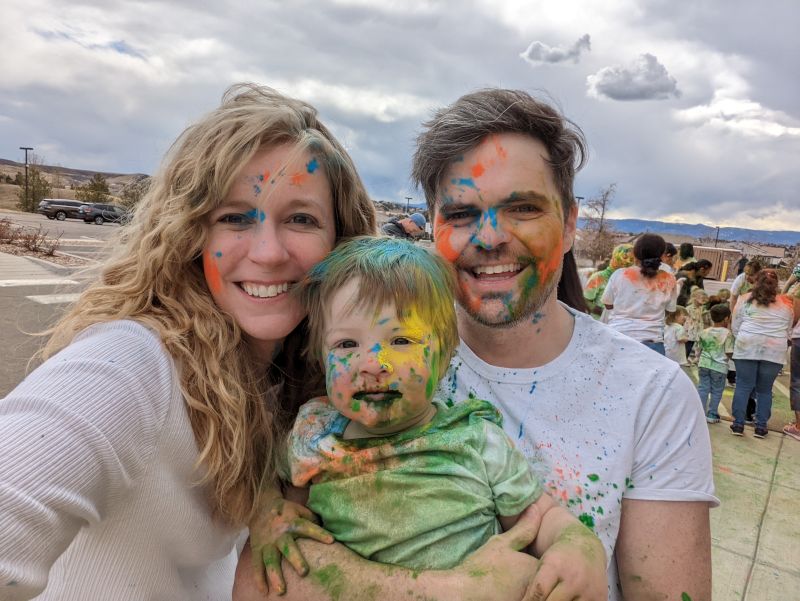 4 / 12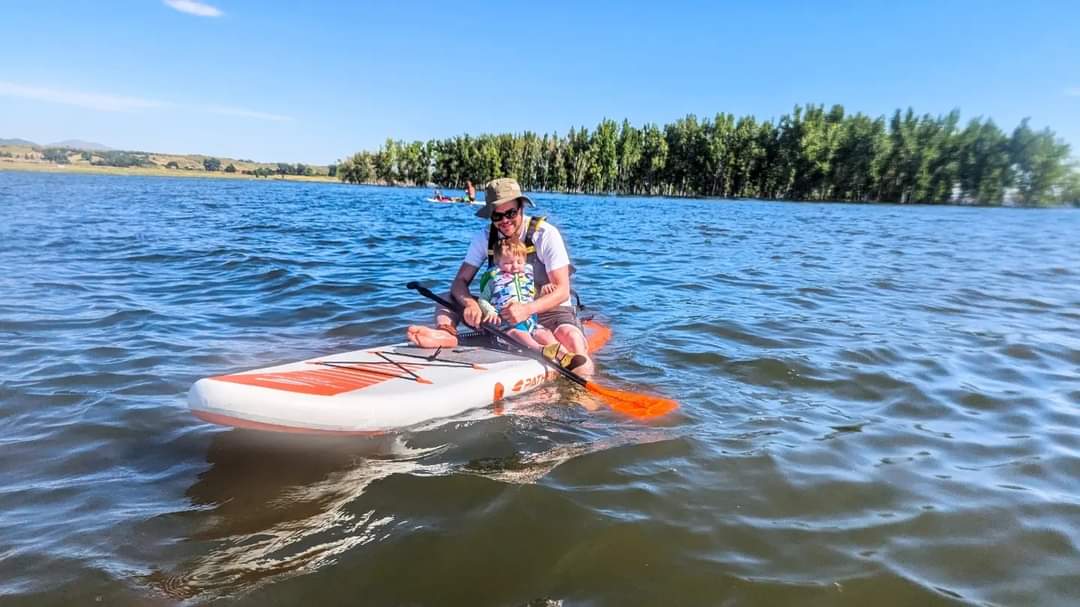 5 / 12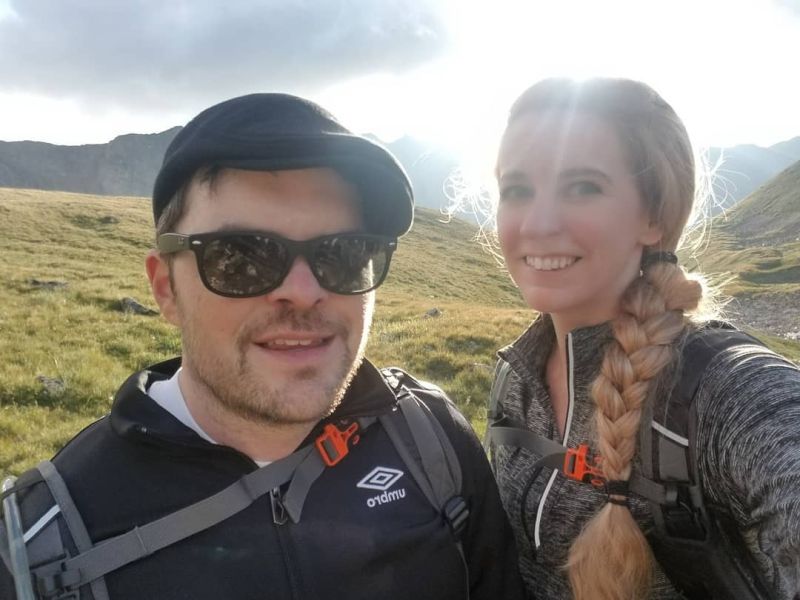 6 / 12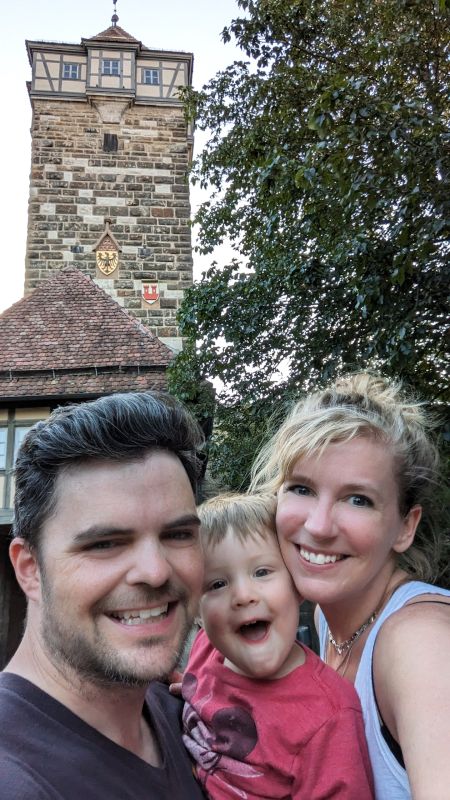 7 / 12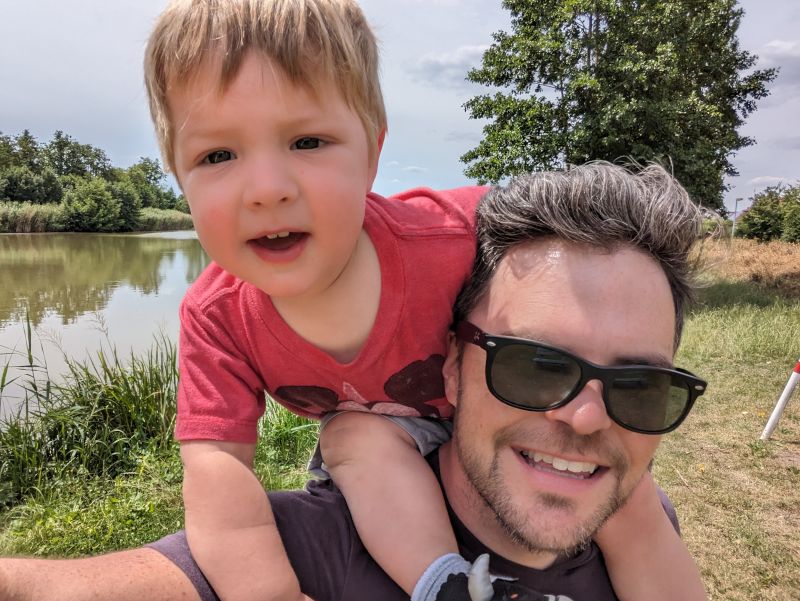 8 / 12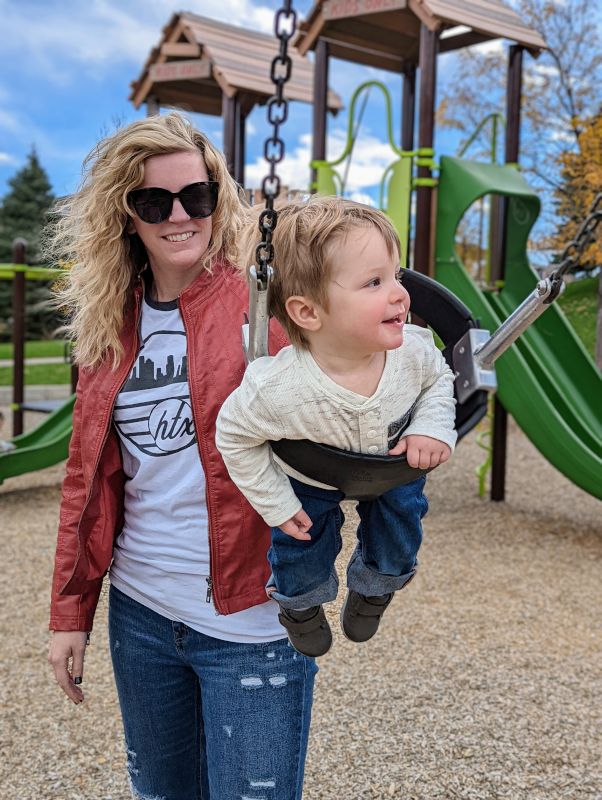 9 / 12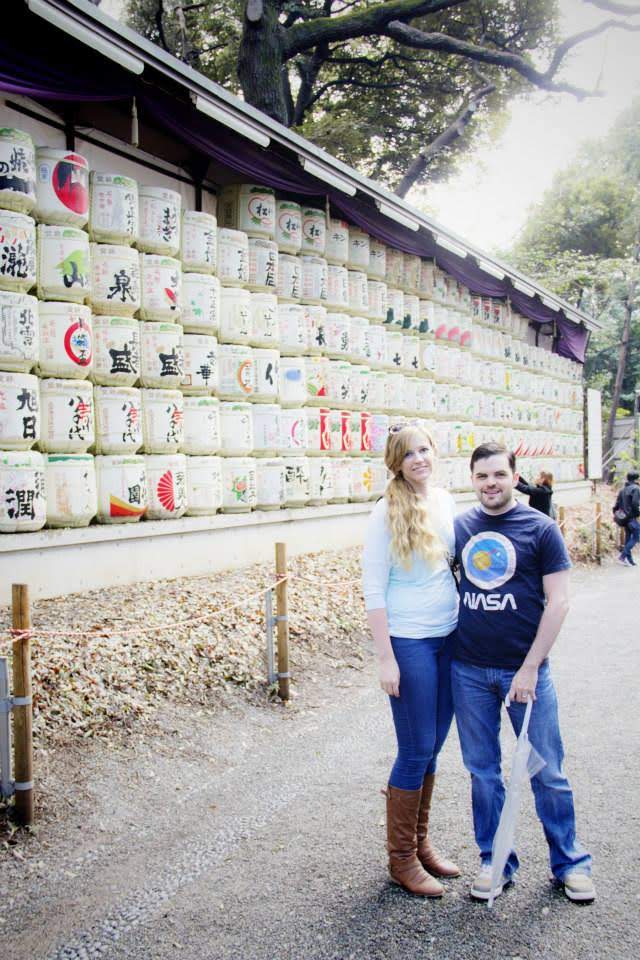 10 / 12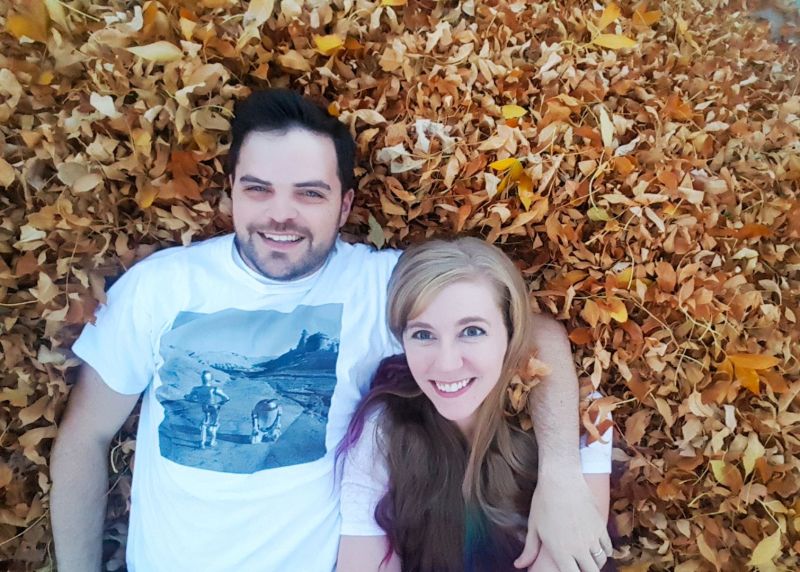 11 / 12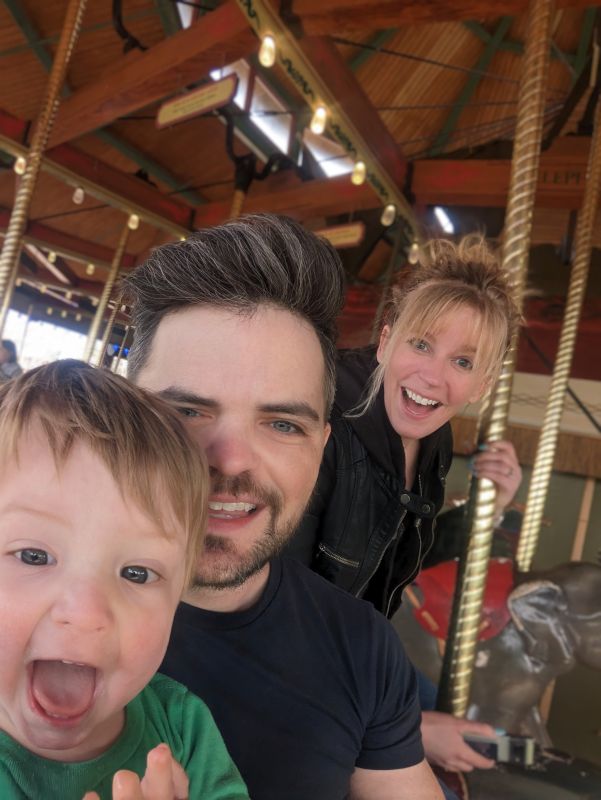 12 / 12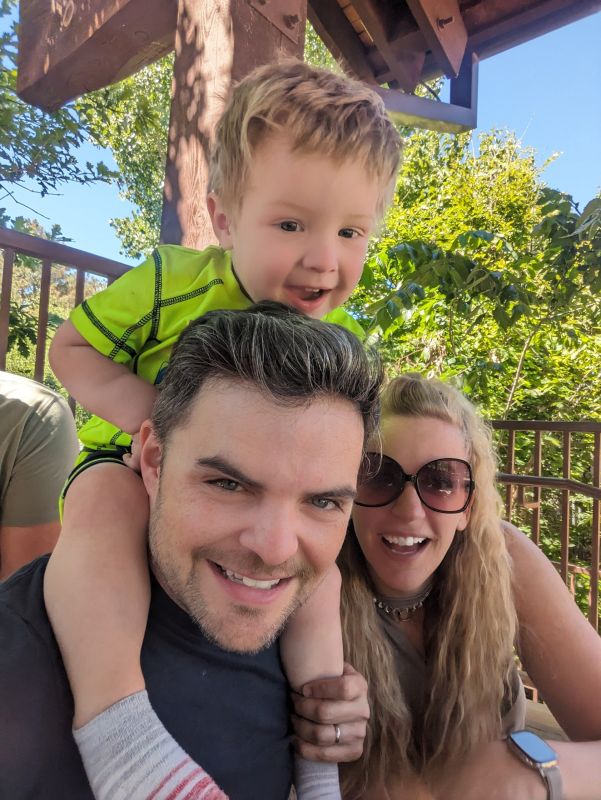 ❮
❯
Our House and Neighborhood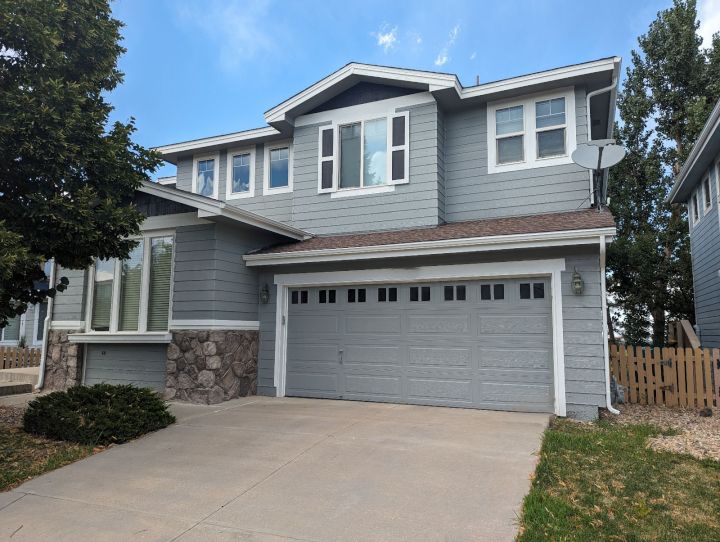 We are located in a community-oriented suburb of Colorado, just 10 miles outside a wonderful large city. The neighborhood is close-knit and friendly, surrounded by green space and protected wilderness areas for local wildlife. There are gorgeous mountain views with lots of hiking and biking trails that we take advantage of throughout most of the year. We are also conveniently located within walking distance of schools and parks.
The community holds events and festivals throughout the year, including a July 4th fireworks extravaganza, an Easter egg hunt, Oktoberfest, and a Christmas tree lighting ceremony with reindeer, just to name a few.
Our neighborhood is connected to other areas of town by a series of trails. You always find families and children walking and biking along the trails, or getting some baseball practice in at the nearby field. Four recreation centers sprinkled throughout our community host a variety of activities for children, adults, and families. Liz herself is currently attending a pottery class offered at one of them.
Our home has four bedrooms, we already have a room picked out that is right by the primary bedroom and their future older brother's bedroom. So everyone will be close by. When we're home, we spend a lot of time in the living room relaxing and watching movies. The open floor plan allows us to grab a snack from the kitchen without missing anything! We couldn't be happier with our home and neighborhood, a perfect place to raise a family.
Our Extended Families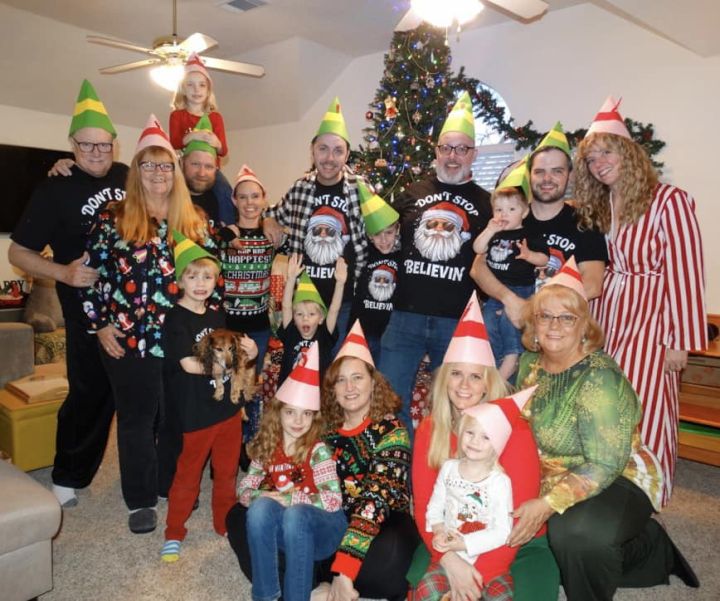 Growing up, Liz, the youngest of four children, and her family lived in many different places throughout the United States, as her father worked for the airline industry. Today, we have seven nieces and nephews whom we love dearly. Her parents are retired and visit several times a year bringing the grandkids to explore Colorado. Each year we plan a family vacation together. This can be anything from Disney World to international destinations. These vacations are a big plus in our lives, and we look forward to showing our kids different parts of our country and the world.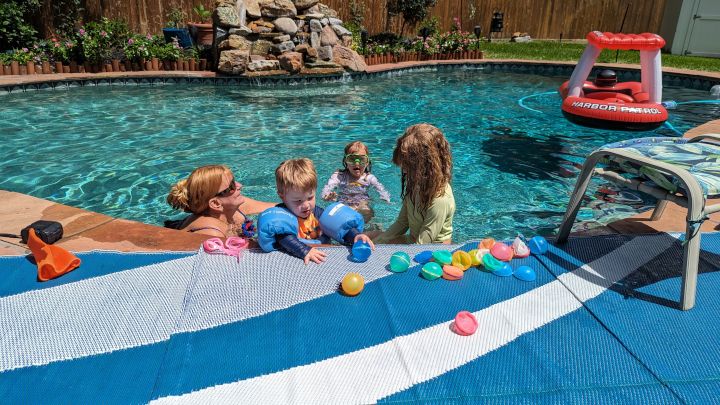 Ronnie was born and raised in Texas, as the oldest of five. With siblings as much as 18 years his junior, he is no stranger to helping raise children! He absolutely loves showing our kiddo new technology and opening his eyes to new ways of seeing the world. We enjoy the holiday season with Ronnie's family, watching movies, sharing meals, and just hanging out together.
The support of our families in our adoption journey has been awesome. They've learned everything they can about adoption and speak freely and in-depth about it with all the kiddos. Everyone is excited about having a new addition to the family.
From Us to You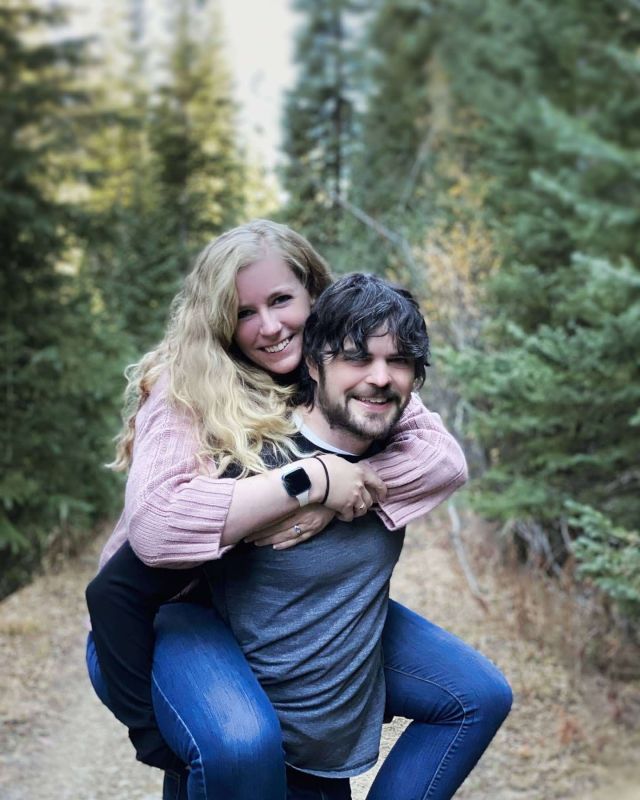 Hello. We are Liz, Ronnie and Stricker.
First and foremost, we would like to thank you for taking this time to learn about our family and considering us as adoptive parents for your precious child.
We love each other very much and have been together for 16 years, including almost eleven years of marriage. We met in the early days of social media in 2005, before dating apps. We were just friends at first, until one day in 2007, when Ronnie asked Liz to a concert. The rest is history.
Liz studied art and photography in college and absolutely loves taking photos. She is artistic and enjoys trying out new creative ventures. In her leisure time, she watches holiday movies, even when it isn't the holidays! She recently completed her Master's Degree in Business Administration and is a Senior Technical Consultant for a worldwide company, but has the luxury and freedom to work from home with a flexible schedule. She is part introvert and part extrovert. While it may be hard for her to approach a group of strangers and strike up conversation, once the initial ice is broken, she can't stop talking! She's a bit of a homebody, in that she likes hanging out at home with Ronnie and Stricker, but she also loves to get away, enjoying travel and all the experiences it offers.
Ronnie is an introvert at heart, but he reaches out to others in spite of that, easily joining new groups of people. Ronnie is currently the Senior Engineering Delivery Manager for Networking at a large education company and recently got his Bachelor's Degree in Business Administration. His job, in a nutshell, involves making the Internet work. Ronnie works from home, which will help with the baby, since he'll be available for caregiving as needed. In his leisure time, Ronnie enjoys playing video games, which allows him to connect with friends and family. He bikes, hikes, and playing with Stricker as much as possible. More than anything, he enjoys spending time with Liz and Strick.
We had the good fortune to adopt Stricker in 2021, he is named after Liz's father who we both respect greatly. Since we both come from large families we hope that one day Strick can have the joy of sibling, a built-in best friend.
Because we both work from home, the two of us definitely spend a lot of time together. We go out to dinner quite often and have a rotating list of restaurants that we visit. We also enjoy going to movies and watching TV (old Simpsons episodes and other comedies are our favorites). Other things we love doing together include hiking, visiting the zoo, attending local festivals, and playing video games.
As far back as when we started dating, we both stated that if children were in our future, we would want to adopt. We want to extend the love we have for one another to children, building a strong and happy family life. We believe in open adoption, because it will help the child understand their identity and story. We are open to exchanging emails, photos, facetime calls, and more, depending on all the various circumstances.
We are excited to show your child the great outdoors and all that Colorado has to offer. We will provide a safe space and the opportunity for them to try every avenue of self-expression. We both come from loving homes with very close families, and we intend to give this same experience to our children. Right away, your child will have an extended family who is ready to shower them with love. Our goal for your little one is to grow up healthy and happy. We want them to look back as an adult and think fondly of their childhood, just as we do with our own childhoods.
Thank you again for learning a bit about us. We look forward to meeting you and learning about your hopes and dreams, too.
With greatest love and respect,
Ronnie & Liz
Favorites
Actor
Bruce Campbell
Ewan McGregor
Actress
Julia Louis Dreyfus
Tina Fey
Author
Joe Abercrombie
Jane Austen
Book
Failure is Not an Option
Harry potter
Cartoon
Venture Brothers
Bob's Burgers
Childhood Memory
Getting a Super Nintendo for Christmas
Family Vacations
Childhood Toy
Nintendo
Littlest Pet shop
Children's Book
Word Bird
Go Snail Go!
City
Denver, Colorado
Rothenburg ob der Tauber, Germany
Classic Movie
Jaws
Willy Wonka and Chocolate Factory
Day of Week
Saturday
Saturday
Dessert
Pumpkin Pie
Cupcakes
Disney Movie
Star Wars
Star Wars
Dream Vacation
Star Wars Land in Disneyworld
Hiking in Europe
Family Activity
Vacations
Traveling
Form of Exercise
Squats
Spinning
Holiday
New Years
Christmas
Holiday Song
Happy Xmas (War is Over)- John Lennon
Holiday Tradition
Putting ornaments on the tree with our kid
Being with family
Ice Cream
Cookies and Cream
Cookies and Cream
Junk Food
Bourbon Chicken
Double Stuf Oreos
Leisure Activity
Video Games
Watching the same show i have watched 100 times before
Memory with a Child
Meeting our son for the first time
The first day I held our son and everyday with him since
Memory with Spouse
Our wedding in Germany
All of our travels around the world
Movie
Jurassic Park
Pride and Prejudice (BBC Verison)
Movie Munchie
Buncha Crunch
Buncha Crunch and Popcorn
Movie Quote
Life finds a way- Ian Malcolm
Do or Do Not, There is no Try- Yoda
Musical Group
Iron Maiden
The Beatles
Personal Hero
Gene Kranz
My Parents
Quality about my Spouse
Her humor and her parenting
He is responsible, hilarious and an amazing father
Quote
Houston, Tranquility Base here, The Eagle has landed.- Apollo 11
Makin' Memories- My mom
Restaurant
Gyu Kaku
Gyu Kaku
Sandwich
Lobster roll
Turkey Avocado
Shopping Store
Fry's Electronics
Target
Song
Aces High- Iron Maiden
Across the Universe- The Beatles
Sport to Play
Biking
Biking
Sport to Watch
Baseball
Baseball
Sports Team
Houston Astros
Houston Astros
Subject in School
History
Art
Superhero
Wolverine
Spiderman
Thing to Cook
Shrimp
Panko Chicken
Time of Day
Mid-Day
Late Afternoon
Tradition
Annual Vacations
Annual Vacations
TV Show Character
Ben Cafferty
Liz Lemon
Type of Music
Metal
Classic Rock
Vacation Spot
Japan
Germany
Video Game
Chrono Trigger
Hogwarts Legacy
Get in Touch
Provide more information, so American Adoptions can connect you with this family.
---