Can You Change Adoptive Couples in Kansas [4 FAQs]?
You Are In Full Control of Your Adoption Journey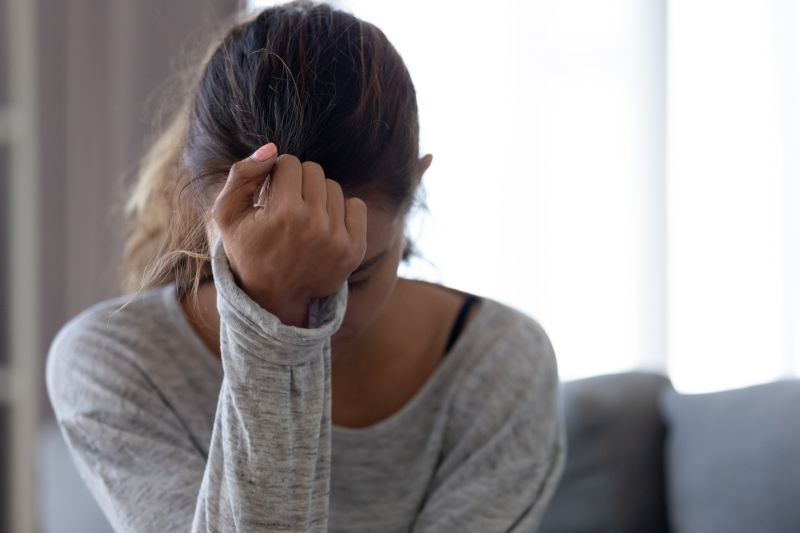 Choosing the right adoptive parents can help make your hopes for your child come true — but what if you are having second thoughts?
One of the most significant steps in any adoption plan is choosing the adoptive family for your baby. Every prospective birth mother has a particular vision for their child. You may picture them near the mountains or ocean, or you could imagine them growing up with family pets or siblings.
You may feel overwhelmed with such a life-changing decision, whether you've already chosen the adoptive family or not. Maybe you've picked your child's adoptive parents, but you aren't exactly satisfied with your choice. In this case, you could be asking yourself, "Can you change adoptive couples in Kansas?"
In most scenarios, yes, you can change adoptive families. But, it also depends on several factors, meaning that your options could be unique to your specific situation.
In this guide, we'll explain just how this process works. For more information about the next steps, you can speak with your American Adoptions of Kansas adoption professional by calling us at 1-800-ADOPTION at any time. You can also get more free information now.
In the meantime, here are four common questions about changing adoptive couples, and the answers you need to know.
1. Can You Change Adoptive Couples in Kansas?
As a prospective birth mother, you're always in charge of your adoption plan. You can make changes to it at any time, and that includes choosing a new adoptive family if that's what you want to do. Adoption has changed considerably even within the past few decades, and, now, it takes your needs and desires into consideration. Because of this, you can change adoptive couples in Kansas.
However, this is a massive decision, and it's something you should only do if you are completely sure. It is normal to feel overwhelmed, but that's not necessarily reason to change adoptive parents. Be sure to take some deep breaths, calm down and call your American Adoptions of Kansas adoption professional. Remember that, whatever happens, it is your decision.
2. How Do You Change Adoptive Couples in Kansas?
The answer to this question depends on what adoption agency you're working with. When you work with American Adoptions of Kansas, you can address any concerns that you may have with one of our trusted adoption professionals. Afterward, we will work to see what we can do.
Our staff comprises adoptees, birth parents and adoptive parents, so our firsthand knowledge of adoption allows us to make your adoption process as smooth and stress-free as possible.
While you contemplate changing adoptive couples in Kansas, you may have some questions, such as:
Do I prefer more or less openness in my adoption?
Are there any specific questions I need hopeful adoptive parents to answer?
Is there information not outlined in the adoption profile that I need to know first?
You may have a difficult time answering these questions, and your adoption professional can help you. In that case, you can move forward and begin browsing new adoptive families. Once you have shared your preferences for adoptive parents, your adoption professional will have a better understanding of what you're looking for in an adoptive couple. They'll show you various profiles that will match your specific needs.
Also, American Adoptions of Kansas works with hundreds of hopeful adoptive families at once. This gives you the best possible chance of finding the right adoptive parents for your child. Give us a call at 1-800-ADOPTION to get started on your adoption journey today.
3. Why Do People Change Adoptive Families in Kansas?
There are many reasons that leave prospective birth mothers asking, "Can I change adoptive families in Kansas?" Think about why it is that you're considering changing adoptive couples so you can sort through any complicated feelings you may be having. This will also allow you to determine if this is the best course of action for you.
When prospective birth mothers wonder how to change adoptive families in Kansas, their rationale generally falls into one of these three camps:
Problems in Pre-Placement Communication
Sometimes, there isn't a connection, and it's as simple as that. For instance, the adoptive parents may not open up to you. Or, they may not answer your questions. Whatever it is, issues can arise during pre-placement communication with the adoptive parents. It can be awkward at first, but you may come to realize that you aren't "clicking" with this family in the way you expected to.
Dissatisfaction with the Adoptive Couple
You may feel great about an adoptive family's profile, but you feel differently once you speak with them or meet them in person. If you feel this sense of disconnect between the profile and the parents themselves, then this could be a sign that they're not the best possible fit.
Reconsidering Adoption
Adoption can be challenging, but you want to do what is best for your child. Maybe the issues you're having aren't about the adoptive family but about adoption itself. It is OK to reconsider adoption; it's not for everyone, and American Adoptions of Kansas recognizes that. You can speak freely with one of our adoption professionals about your decision. We're always ready to listen.
4. How Do I Choose the Right Family for My Baby in Kansas?
How to change adoptive families in Kansas is one thing, and choosing the right family after you've changed them is another. Maybe it just wasn't the good fit that you imagined it would be. This can be difficult to overcome, but there are some actions you can take to ensure that you find the right adoptive family for your baby in Kansas.
Work with an agency with a thorough screening process. American Adoptions of Kansas has over 30 years of experience. Over the course of those three decades, we have continually refined our screening process, which gives you only the best hopeful adoptive families to select from.
Work with an agency with hundreds of adoption profiles. Our team at American Adoptions of Kansas works with many adoptive families at once, which means you have the best chance of finding that perfect family through our agency.
Work with your adoption professional to arrange pre-match calls. If several adoption profiles spark your interest, then your adoption professional can set up some calls with these families so you can see who could be the best fit.
***
This can be a lot to take in at once, so we understand if you have some more questions. Give us a call at 1-800-ADOPTION to speak with one of our experienced adoption professionals today. We would love to help you at any time! You can also get more free information now.
Disclaimer
Information available through these links is the sole property of the companies and organizations listed therein. America Adoptions, Inc. provides this information as a courtesy and is in no way responsible for its content or accuracy.